By breathing life back Longines' heritage timepieces, the Heritage collection sees the arrival of a new model directly inspired by a chronograph designed in 1946.
Nicolas YVON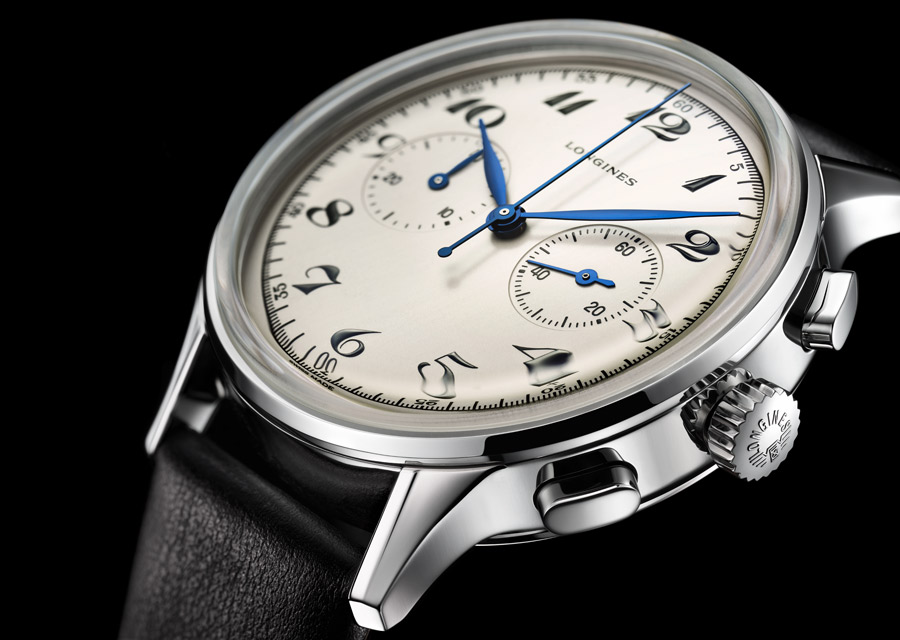 Longines adds a new model with chronograph function to its Heritage segment, which will delight the many enthusiasts and aficionados of vintage-looking watches. This collection enables the company to revisit its old models by combining aesthetic fidelity and modern watchmaking techniques : this is a tribute to the pioneers who marked history through their exploits underwater, on land but also, and above all, in the air. The most emblematic piece – at least the most famous – certainly remains the Lindbergh Hour Angle Watch, a reissue of the watch developed for the American pilot Charles Lindbergh in 1931. Yet the series of Heritage models includes many other pieces largely attractive.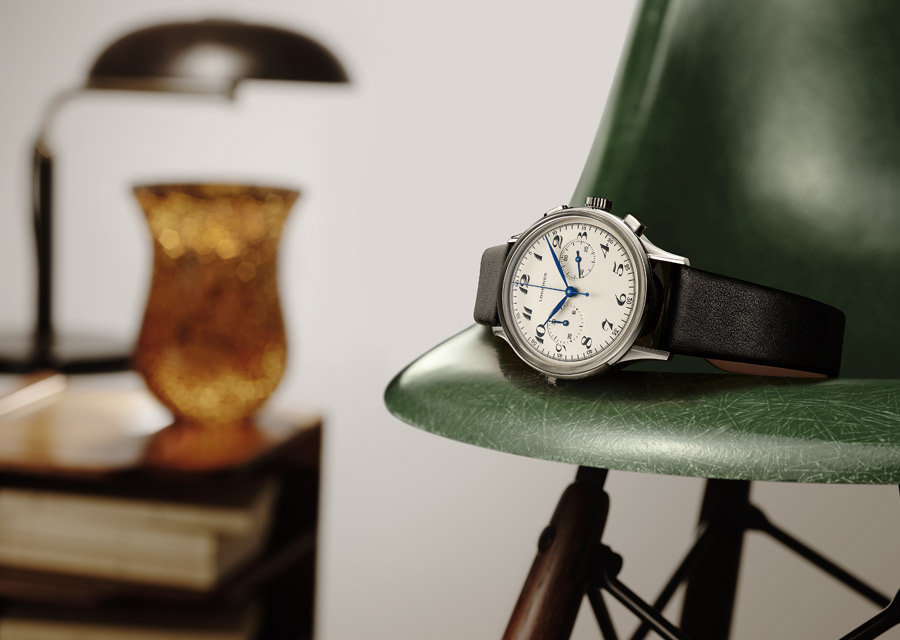 This is the case of the new Heritage Classic Chronograph 1946 which is a reinterpretation of a classic-looking Longines watch from the forties, as the name rightly suggests. Dedicated to urban rather than purely sporting use (the case is water-resistant to a depth of only 30 metres), this 40 mm-diameter steel re-edition incorporates an ETA automatic movement with a rate of 28,800 vibrations per hour, developed exclusively for Longines (reference L895.5). On the front, the doomed opaline dial echoes the period's design with its finely sculpted counters and hour-markers in "dolphin" style Arabic numerals characteristic of the period.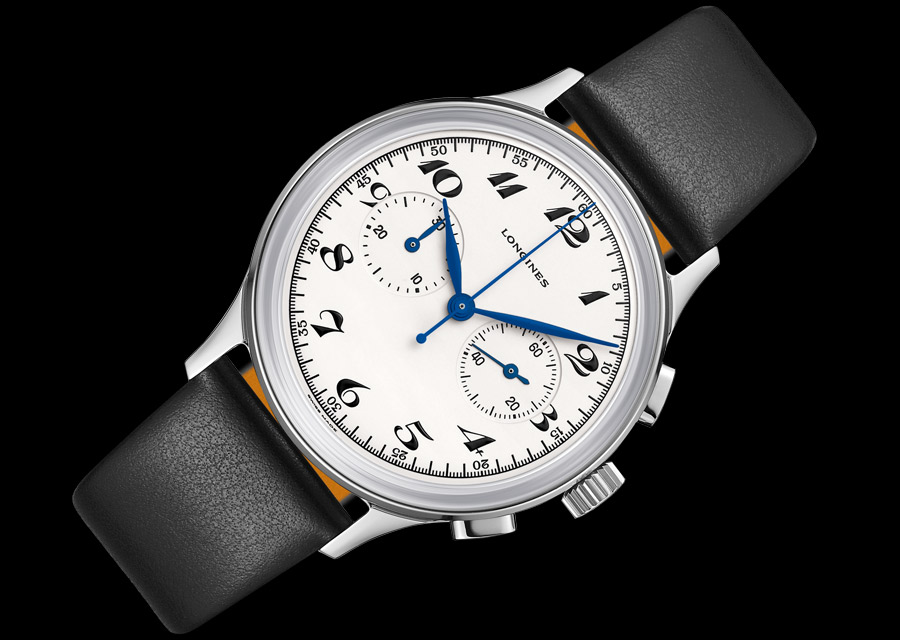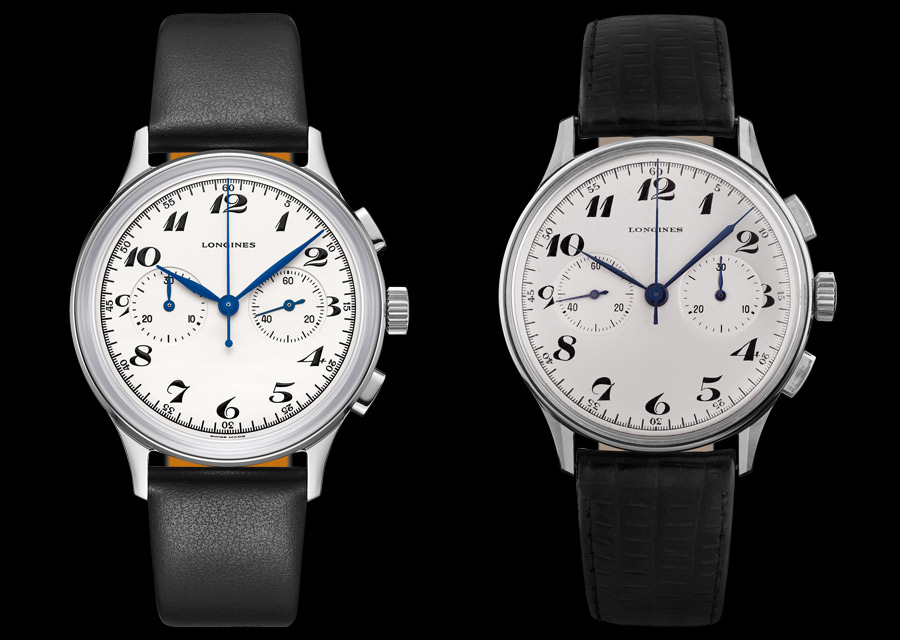 The fidelity to the original model is in an "almost perfect" mode. To see the few differences which exist nevertheless, it is first necessary to be interested in the arrangement of the counters.They are reversed compared to the chronograph of 1946. Not forgetting the slight faceting of the horns on the original (they are polished on today's version) and the curvature of the glass. Another subtle point of divergence concerns the design of the blued steel needles when placing the two models side by side as above (2020 version on the left and 1946 model on the right). 
Offered at €2,880, the Heritage Classic Chronograph 1946 is totally a fine vintage mechanism. A retro spirit, which the instrument confirms with the presence of a semi-matte black leather strap with a soft texture and an imperceptibly aged finish.