A high place of the French art de vivre that is also home to the greatest Maisons and avant-garde artists alike, Le Bon Marché is hosting in exclusivity and for the very first time in France Rolex and its 'A watch born for exploration' exhibition. From June 15 to August 14, immerse yourself in the fascinating behind two models that were designed for adventure: the Oyster Perpetual Explorer and the Oyster Perpetual Explorer II.
Chloé REDLER and Nicolas YVON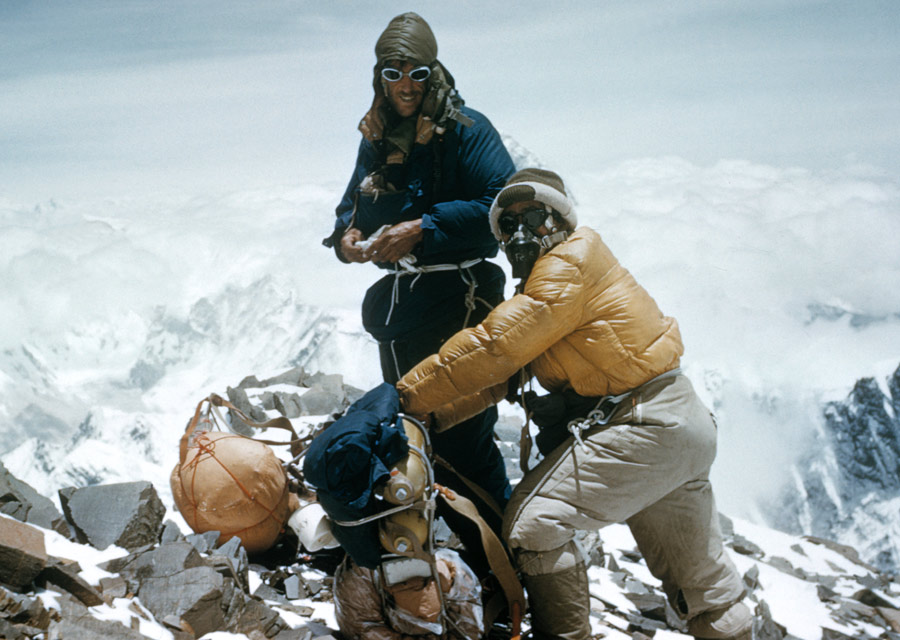 Sir Edmund Hillary with his Sherpa Tensing Norgay, climbing Everest in 1953
The Oyster Perpetual Explorer is an emblematic timepiece of the Rolex Manufacture, and was made in homage to the conquest of Mount Everest. A feat that was achieved by Sir Edmund Hillary, who made history, along with sherpa Tensing Norgay, by reaching the roof of the world on May 29, 1953, all the while wearing his Rolex Oyster Perpetual watch on his wrist. A few years later, an even more technical model—the Explorer II with GMT function—also made its appearance in 1971 on the wrists of the most extraordinary scientific explorers.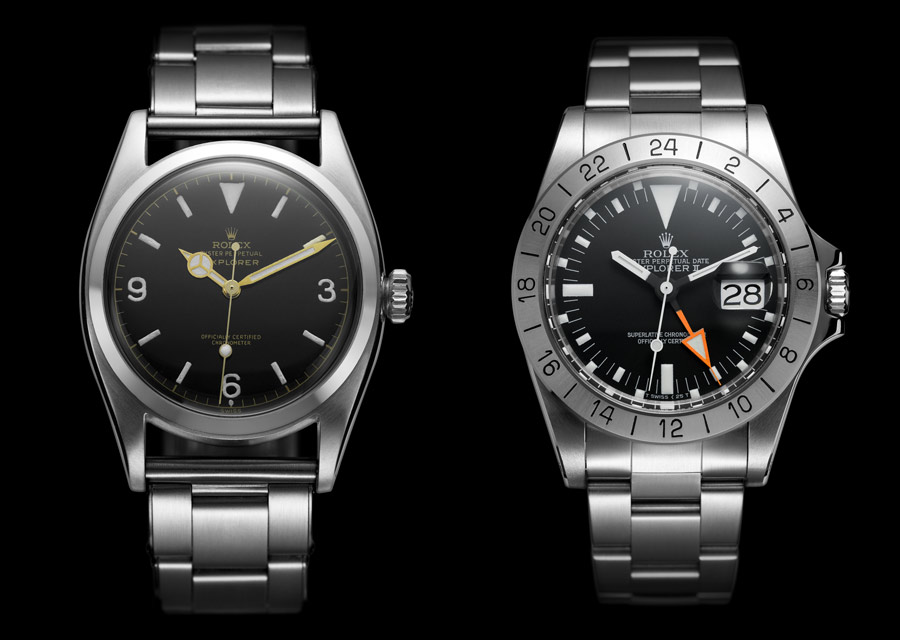 The first Explorer in 1953 and the first Explorer II in 1971 
These watches not only bore witness to the greatest expeditions of the 20th century, but also took full-fledged part in them. They became valuable tools for explorers, volcanologists and other speleologists, who could rely without fail on these foolproof instruments. This intimate bond of trust between man and his watch was the breeding ground that later allowed for experts from two different worlds—Rolex's and these professionals—to close the gap between them. Indeed, upon returning from their expeditions, these scientists never fail to inform the watchmaking company about their watch's performance on the field—which is to say in the harshest and most extreme conditions. This exchange allows for Rolex to improve time and again on its models in order to make them ever more precise, reliable, resistant and legible.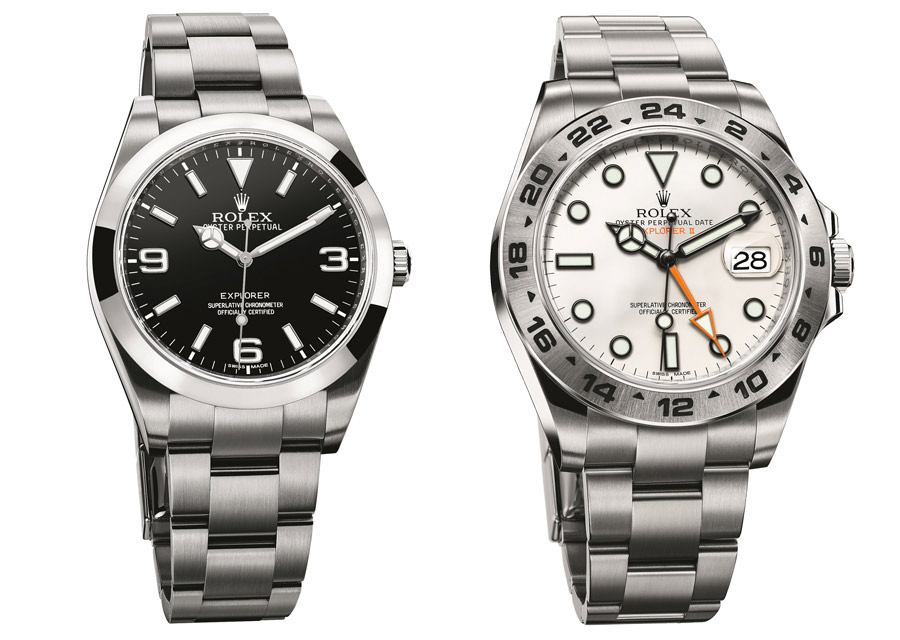 The current Explorer and Explorer II 
The iconic Explorer has continued to benefit from the latest innovations over the decades, all the while remaining true to its origins. A 39 mm version had been introduced in 2010 with Chromalight-covered hands and hour markers. This exclusive, very long-lasting luminescent material emits a bright blue glow which ensures an unparalleled reading of the time in any given situation: an indispensable asset for adventurous researchers. In 2011, the design of the Explorer II's case—which is now 42 mm-long in diameter—was redesigned in order to accommodate a fixed 24-hour graduated bezel enabling a second time zone to be read with an additional arrowhead hand. These two different interpretations of the ideal tool-watch for explorers are made of Oystersteel steel and are certified Superlative Chronometer—which is to say they were tested and approved twice, first by Rolex and second by the COSC.
Visitors will be immersed in the history of these watches through illustrated panels and numerous videos. They will also be able to discover Rolex's commitment to preserving the environment through its Perpetual Planet initiative, which aims to support organizations and personalities committed to the exploration and protection of our planet Earth.
Le Bon Marché Rive Gauche
Exhibition 'A watch born for exploration'
From June 15 to August 14, 2020
24, rue de Sèvres, 75007 Paris
Oyster Perpetual Explorer— €6,150
Oyster Perpetual Explorer II—€7,850