The new champion in the 400m, Wayde Van Niekerk joins Richard Mille
By MyWatch
After winning the final of the 400 meters at Rio Olympics Games this summer, beating the world record of 43.03 seconds, the young South African athlete crowned with gold, Wayde Van Niekerk joins the growing family of partners sports Richard Mille.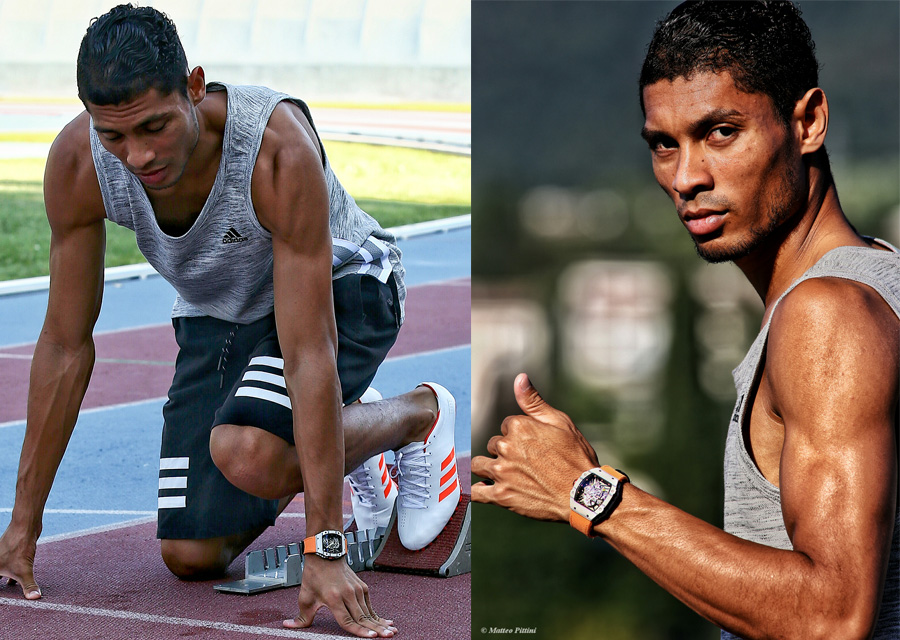 Wayde van Niekerk has had an exceptional 2016 season. At the beginning of the year, he competed in the 100-metre dash for the first time in five years at Bloemfontein (South Africa). With determined confidence, he completed the race in 9"98, becoming the first sprinter to hold a personal best under 10 seconds in the 100 metre, 20 seconds in the 200 metre and 44 seconds in the 400 metre sprints.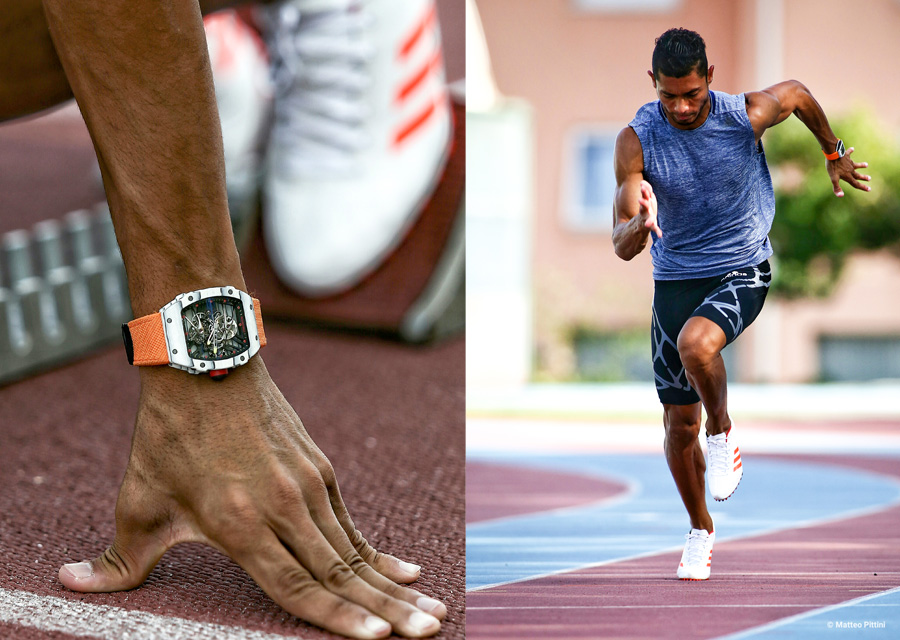 In June, the still unvanquished athlete set a new record for the African continent and the world's third-best time ever in the 300 metre dash. He also became African champion in the 4 x 100 metre relay with a time of 38"84. On the 14th of August 2016, Wayde produced one of the exploits of the year by crossing the finish line over 400 metres in 43"03, fifteen hundredths of a second faster than the world record set in 1999 by Michael Johnson. A native of Cape Town, Wayde is a multidisciplinary sprinter, who feeds on competition and a diversity of playing fields as an essential means to progress and surpass himself. He has chosen to wear an RM 27-02 for its comfort, technical sophistication and its dynamic lines.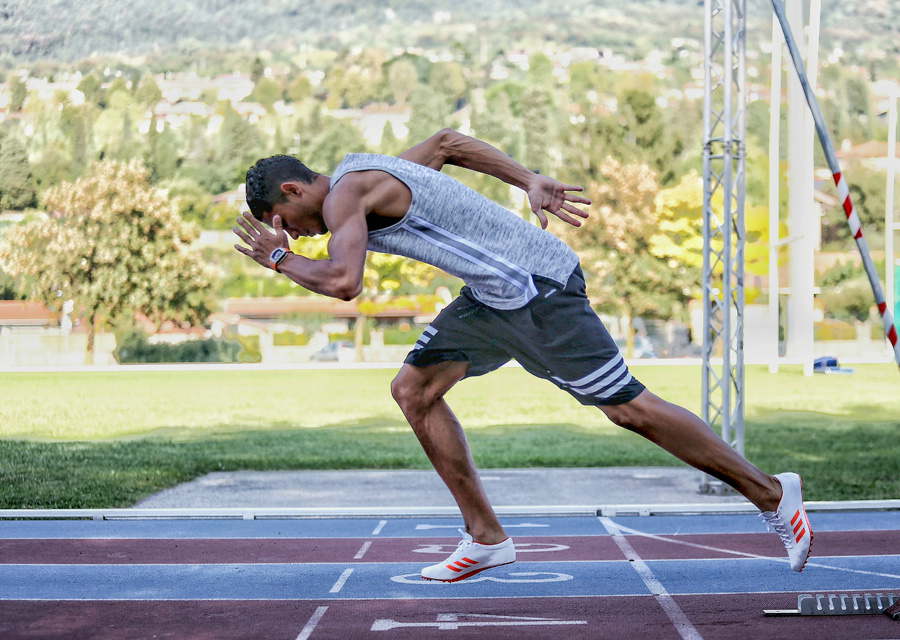 After beginning his career as an athlete in the high jump—a family tradition—it was in junior school, playing rugby, that Wayde discovered his aptitude for sprinting. And it was in October 2012, at the University of Bloemfontein where he was enrolled, that he signed up for a training group with Anna-Sophia Botha, who still coaches him today.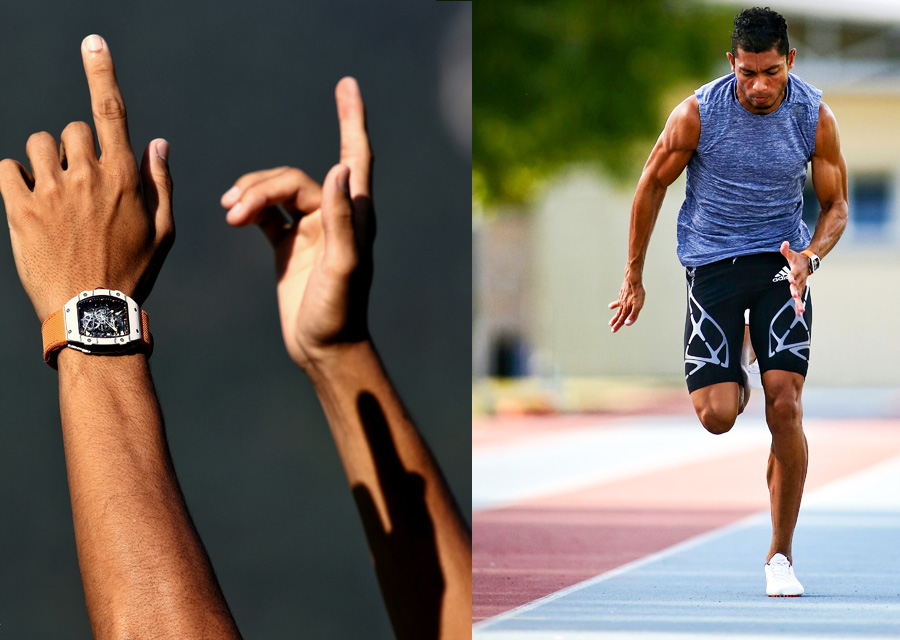 While he had always stuck to 100 and 200 metre sprints for maximum speed, he quickly heeded the advice of Anna-Sophia, who, seeking to forestall the deleterious physical impact of shorter distances, encouraged him to focus on the 400 metre race. In 2013, this strategy paid off, and Wayde came close to the 400 metre world record of 43"18. His rise continued in 2014, with two silver medals in the 400 metre sprint at the African Championships in Marrakech and the New York Diamond League Race, as well as a gold medal in the 4 x 100 metre relay race at the continental games. Last year, a world championship title was the crowning glory of a season from which he emerged unbeaten in the 200 and 400 metre categories.
Only 24 years old, Wayde van Niekerk is swiftly becoming a dominant figure. With his watch on his wrist, the South African track star has just begun making history.