Atypical watch
A Richard Mille Watch cut out for adventure by Silvester Stallone
That's the kind of crazy topic that we love talking about on the channel! It is just amazing to be able to have one of these out of this world watches on set. I want to thank the Maison Richard Mille that allowed us to get our hands on these models.

By Frank Declerck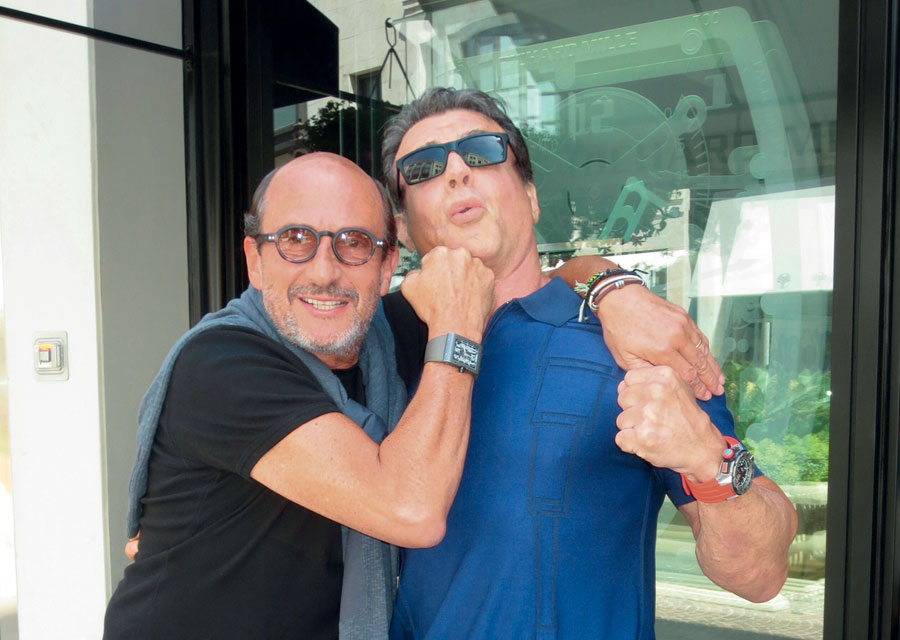 Yeah, I can't lie: I love action movies and, obviously, those starring Sylvester Stallone. Kick ass movies, with gunfire and lots of explosion… well, I like them. Not those cheap, rubbish movies. No, I'm talking about American blockbusters!
Needless to say, when I was told that there was a watch out there made in collaboration with Sylvester Stallone, it drawn my attention and excited my curiosity. Especially since he was already wearing a Richard Mille – the RM 032 – in Expendables 3. A movie directed by him and that he boosted with memorable action scenes.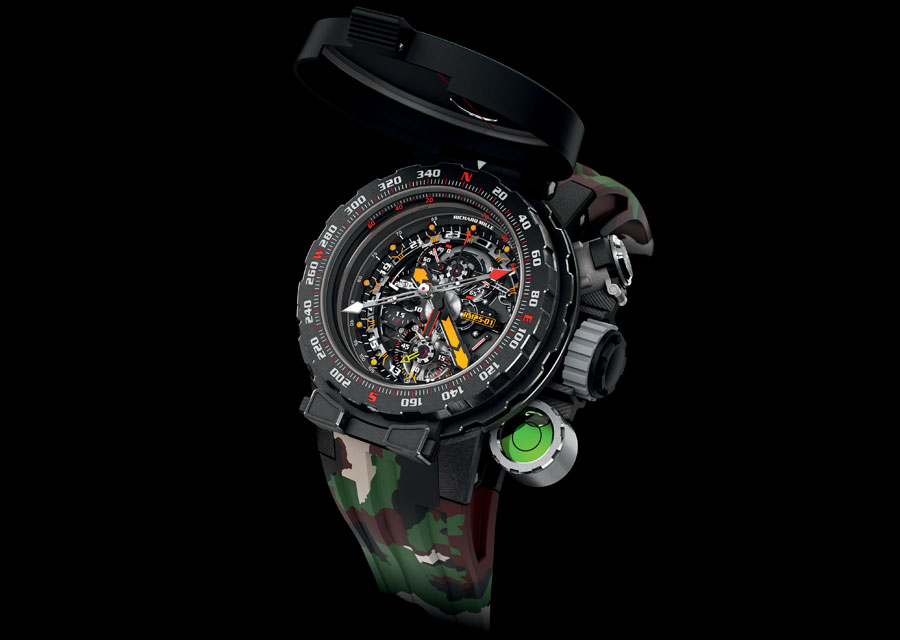 What can I say about this watch? The name suits it well. The RM 25-01 Tourbillon Adventure Sylvester Stallone is cut out for adventure! I'll give you the link that will send you directly on its detailed data sheet where you'll be able to see its (astronomical) price, all of its technical features, and its calibre. An incredible complicated calibre that holds a tourbillon. Yes, you read it right, a tourbillon! This complication known for being fragile and very delicate has been specially designed to be insensible to action and adventure.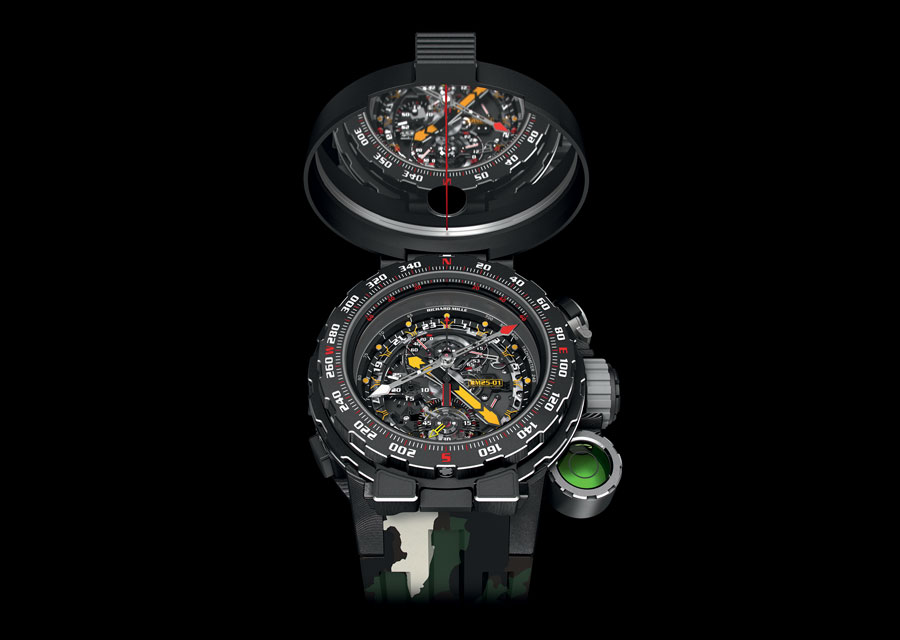 Lost in the amazon jungle or in the Wall Street business? No problem, you still have a compass with a (removable) mirror and a spirit level. Trapped inside a South American cage or a cave after a landslide? Again, no problem, you can drink the dirty water thanks to purification tablets hidden inside the watch… Yes, they left nothing to chance.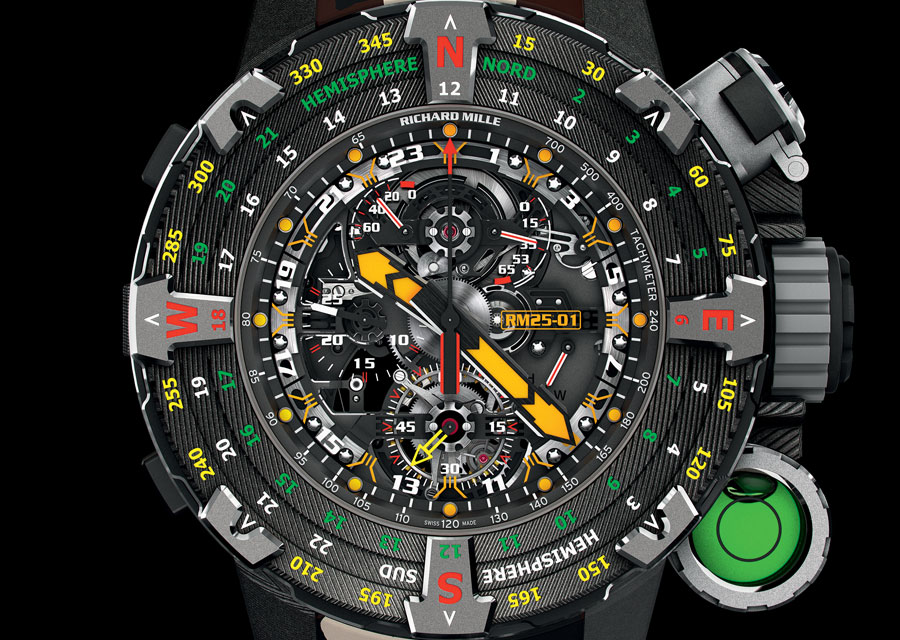 Now, let's be honest, to each his own. Next time you see Sly, if you want to tell him that his watch makes no sense, it's up to you. You'll tell me about it when you come back from the hospital. Let's remember that the RM 25-01 is a little concentrated of watchmaking technology like all Richard Mille. Yes, it is an UFO, but it is also a beautiful watchmaking piece. Still not convinced? … (Editor's note: little reference to the video on AP Black Panther…)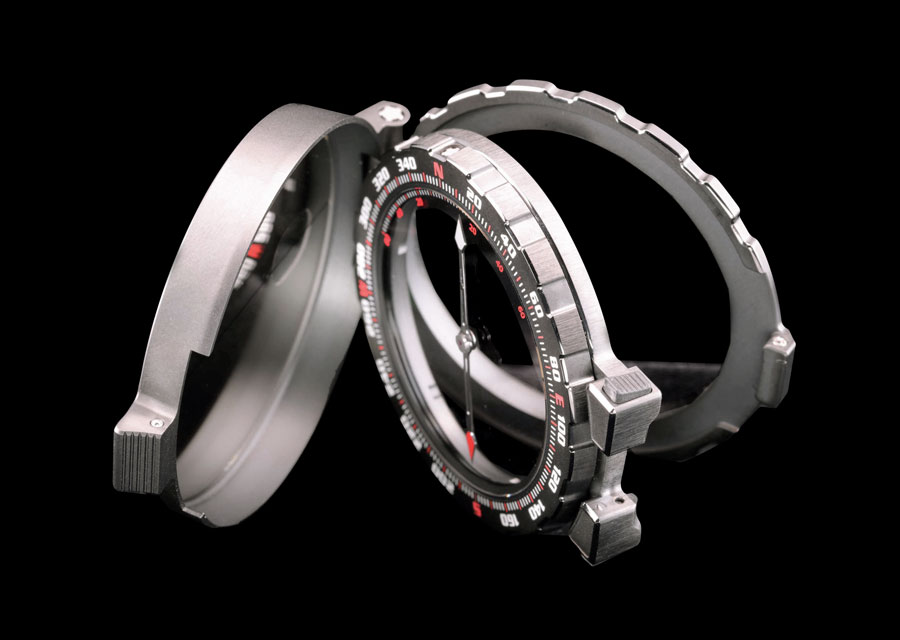 SOME FEATURES
2 interchangeable bezels 
The mirror compass of the RM 25-01 can be swap out for a bidirectional bezel. It can be easily done thanks to a bayonet mount.
This bezel, made in carbon TPT® (like the baseplate) indicates the cardinal directions on a 24h scale. The grade 5 titanium compass features a mirror with an opening at 12 o'clock that gives precise orientation. Just like the famous Recta compasses that are also made in Switzerland!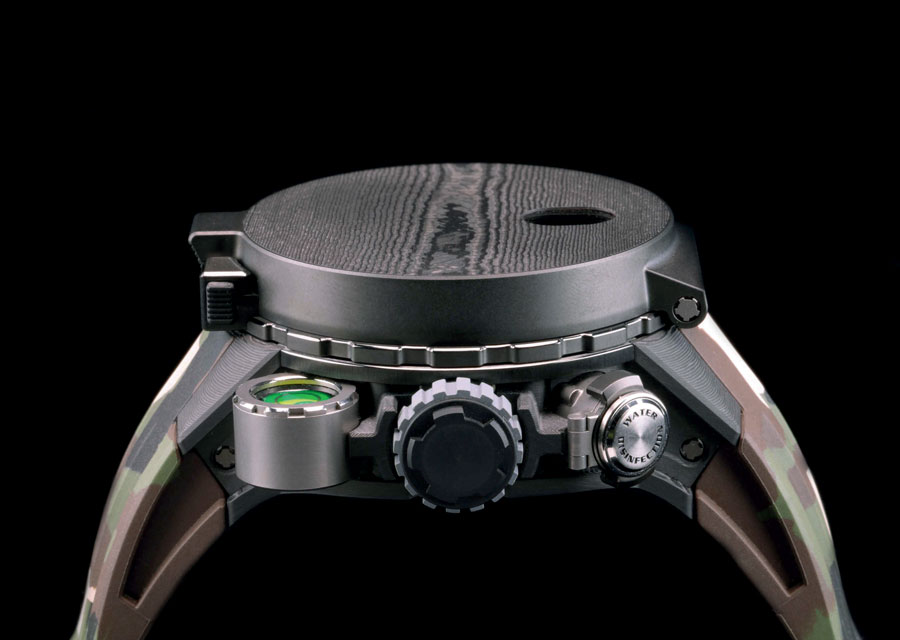 Torque limiting crown with function indicator
This security system prevents overwinding of the watch and, like a car's gearbox, a neutral position.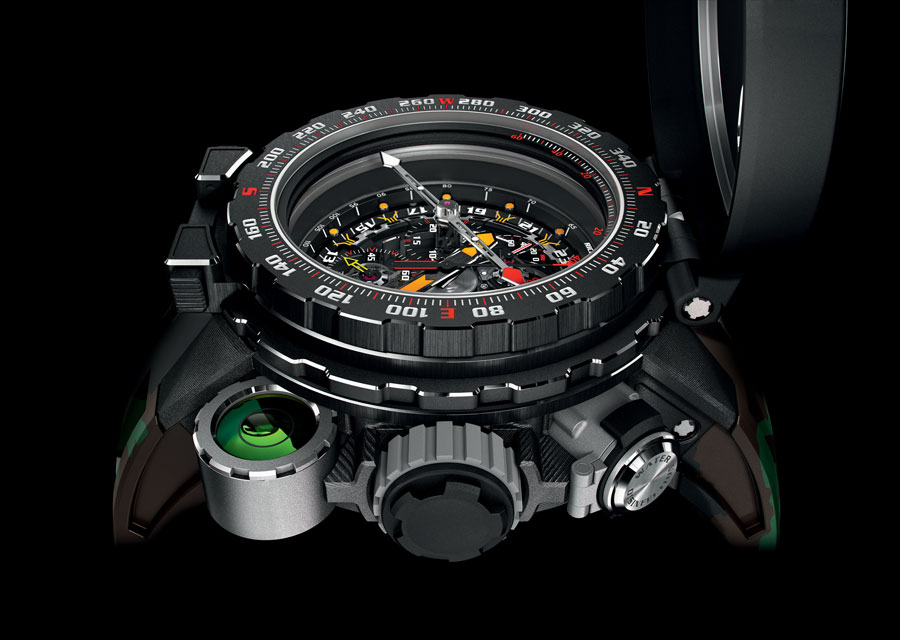 Water purifications tablets
Five tablets, which make any source of water safe to drink, are placed on the grade 5 titanium compartment at 2 o'clock. The operation lasts from 30 to 120 minutes depending on the pollution level of the water.
SPIRIT LEVEL
The spirit level makes it possible to hold the watch exactly horizontal for a precise orientation when sighting with the compass.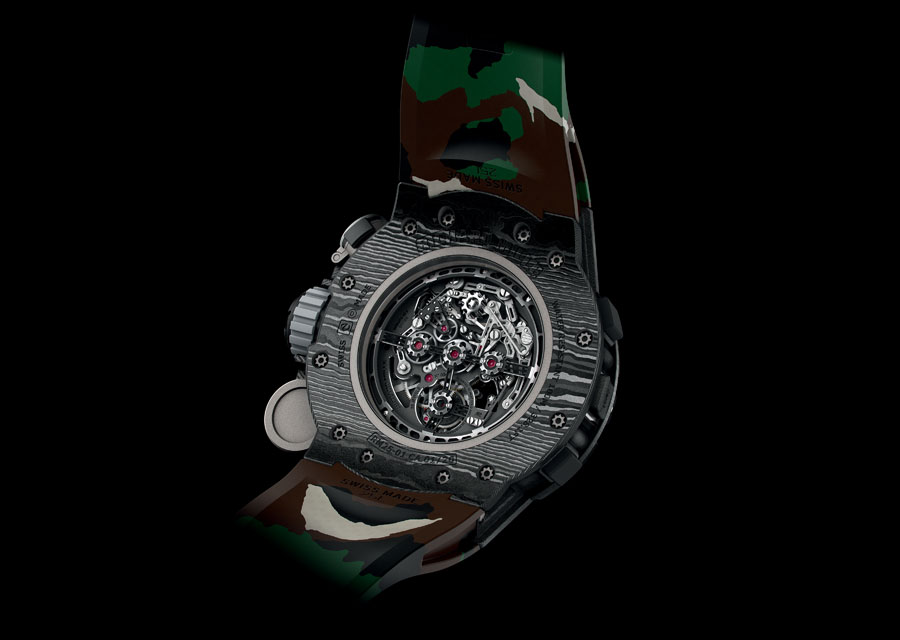 Competition chronograph movement 
It took several months of R&D (research and development) to reduce the tourbillon calibre energy consumption by 50%. This improved the chronograph accuracy; which has more often than not the necessary energy to function optimally.
COMPLETE TECHNICAL DATA SHEET WITH… ITS PRICE!