Iconic item
AAllard's fuseau: the "jumping trousers"
Glimpsed at the beginning of the year on the catwalks and in the dressing room of some fashion influencers such as Victoria Beckham or Blanca Miro, the fuseau has made its comeback and is now a must-have. A great opportunity to look back on the origins of these revolutionary trousers dedicated to winter sports and created by a tailor from Megève ...

By Chloé Redler
Who would have thought that trousers requested by a ski champion could one day dress all of the fashion world? Whether it's Haute Couture or ready-to-wear, stylists and fashionistas have adopted it. Casually worn with the latest sneakers or with high patent pumps, we love it! But did you know that the first fuseau was created by a tailor from Megève with an unusual history? Let's focus on an extraordinary family saga … that is still carried on.
AAllard's fuseau: the original one and only
A brilliant idea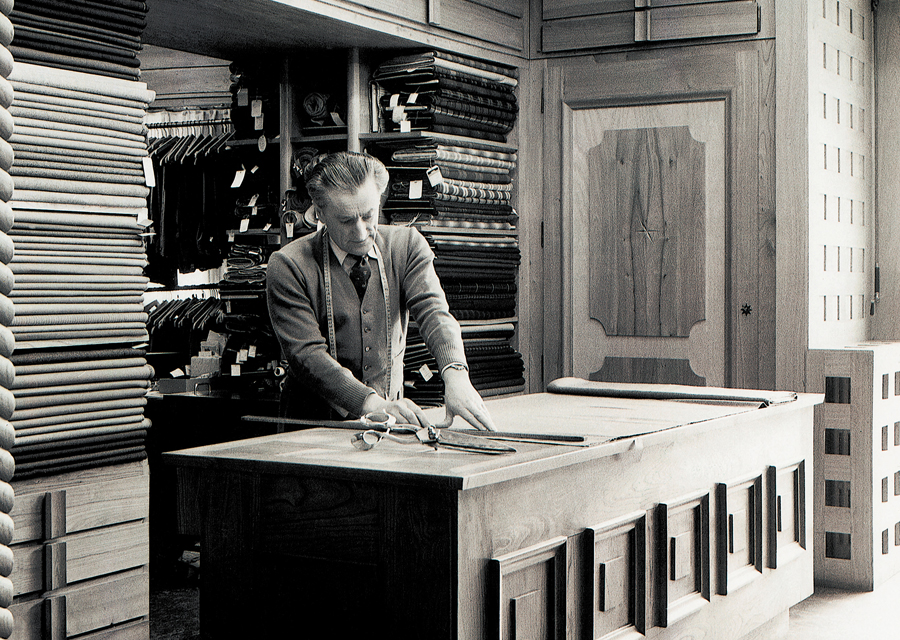 In the heart of Megève, Armand Allard's boutique has proudly stood on the village square since 1926. Introduced to sewing at an early age by his grandmother, this young tailor with talented hands built up a loyal clientele over the years. But his destiny was suddenly altered. In 1930, ski champion Emile Allais challenged him to imagine trousers that could improve his agility on the slopes and in competitions. Indeed, the snow clung to the baggy plus fours trousers worn at the time, preventing the athlete from improving his technique and adversely affecting the aerodynamics.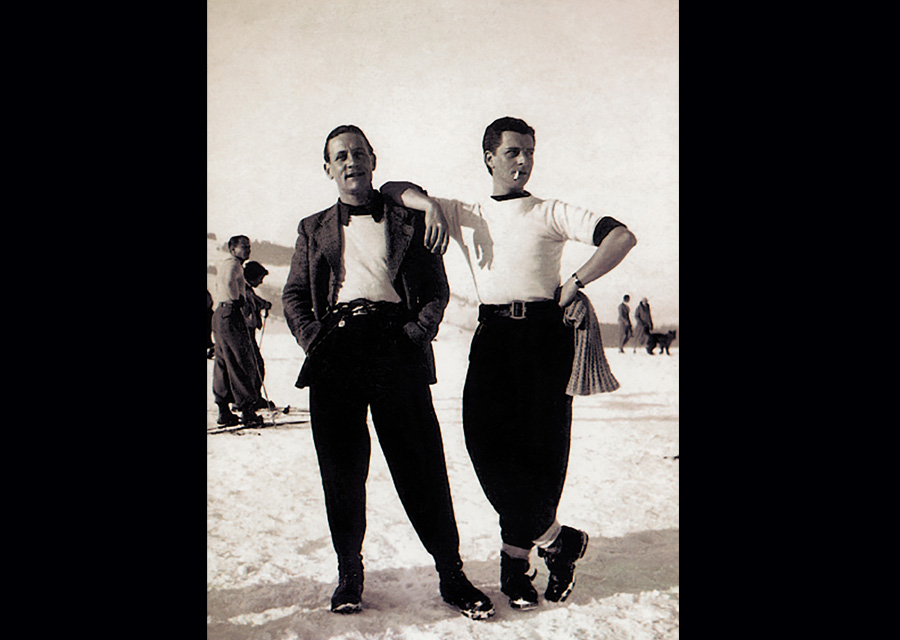 Each worker, expert in their own fields, had their own opinion. Constructive ones, supported by sketches! It took a whole night's work before the tailor found a solution to keep the trousers in the shoes. Eureka! Putting an elastic under the foot was the obvious solution. This invention allows the garment to stay in place on the legs and ensures complete freedom of movement.
Champion's trousers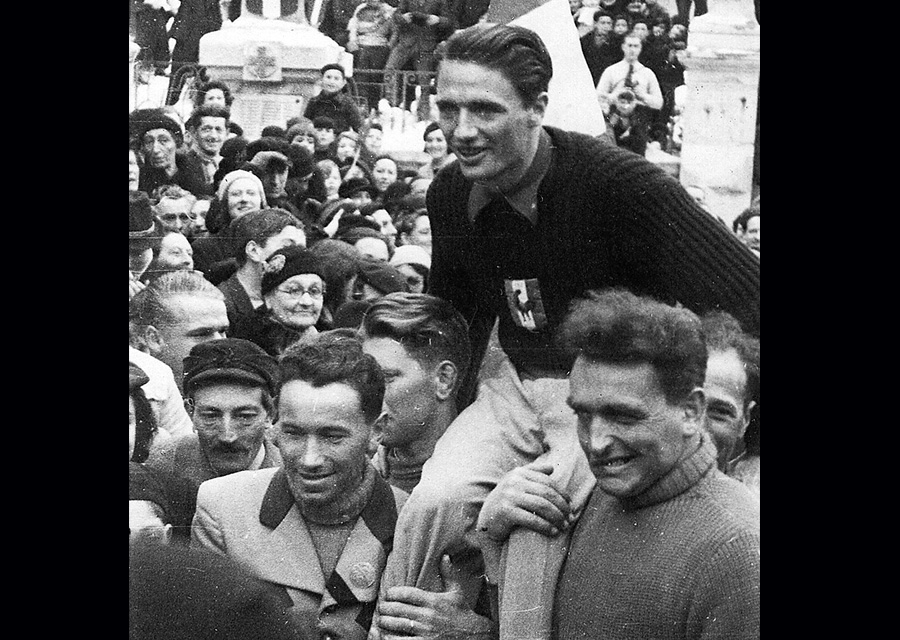 He made history along Emile Allais, when in 1937 the skier became triple world champion in alpine skiing in Chamonix. Gold medallist in downhill, slalom and combined, he became the first ambassador of the "jumping" trousers – its first name. After this event, it became popular among snow professionals and instructors and was worn by the entire ski school before quickly reaching far beyond the area.
AAllard's fuseau: from ski slopes to ready-to-wear collections
A must-have in the making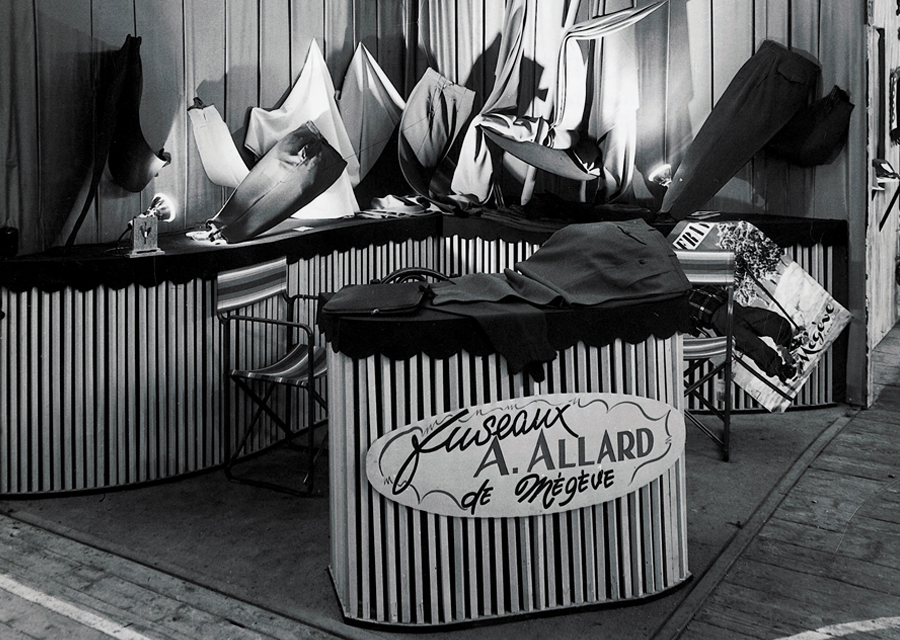 This historic sports chapter marks a turning point for AAllard. Building on its success, the fuseau – named because of its elongated and aerodynamic shape – evolves. It's narrower at the bottom, with a fabric extension on the top of the foot to follow its every movement. Armand Allard also incorporates new colours and materials such as gabardine and tricotine.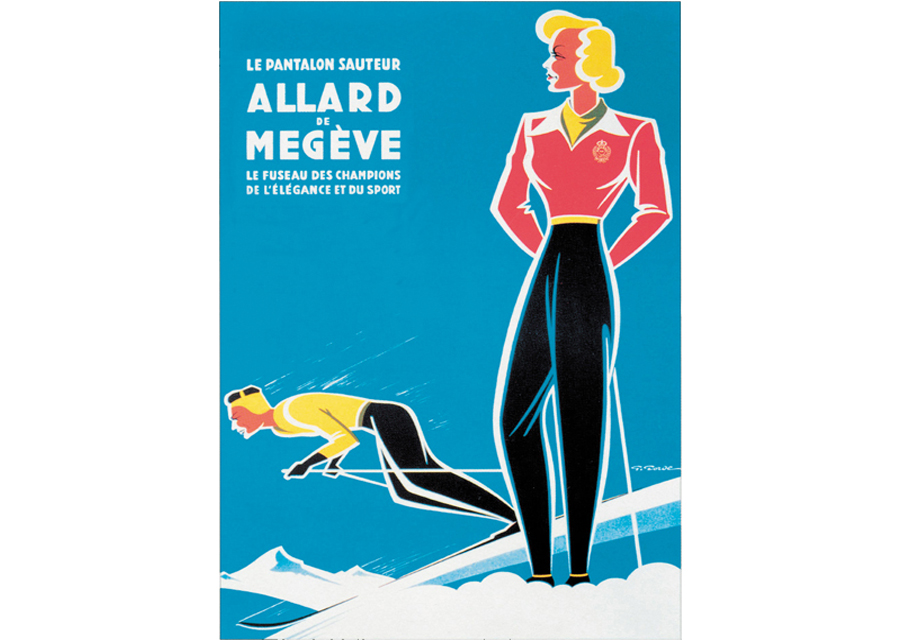 The post-war years saw the emergence of elastic fabrics, a blend of wool and nylon that guaranteed its owner more lightness and flexibility when worn. The shape is slimmer, the legs longer, but never tight. This credo persists even today at AAllard, with the desire to fit all body types.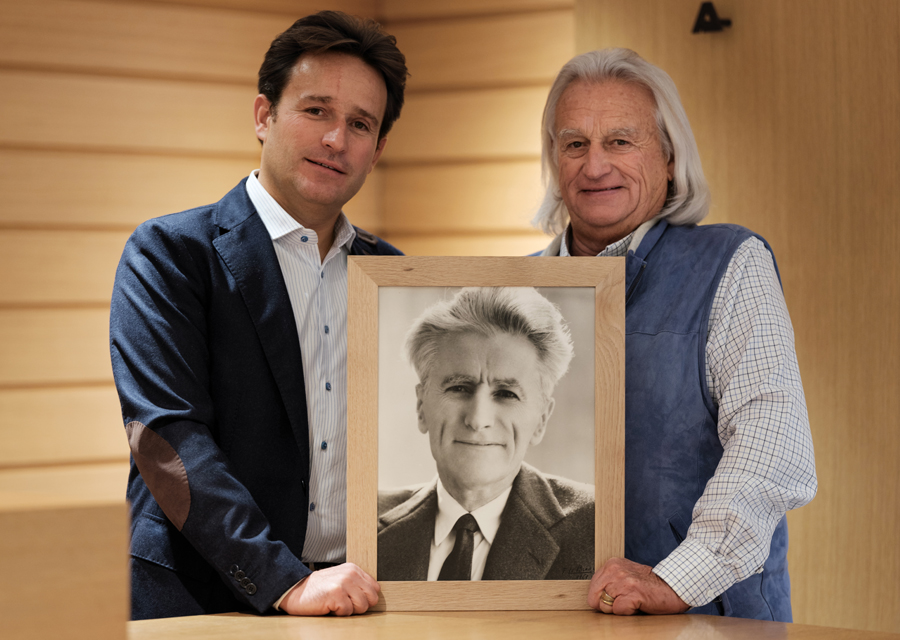 Ready to wear!
It was not until the 1970s that the fuseau was spotted on fashion shows. From ready-to-wear to haute couture, it took over fashion shows. From a simple technical garment, this flagship product of the brand from Megève can be worn in the mountains or in the city. An "essential accessory" is born!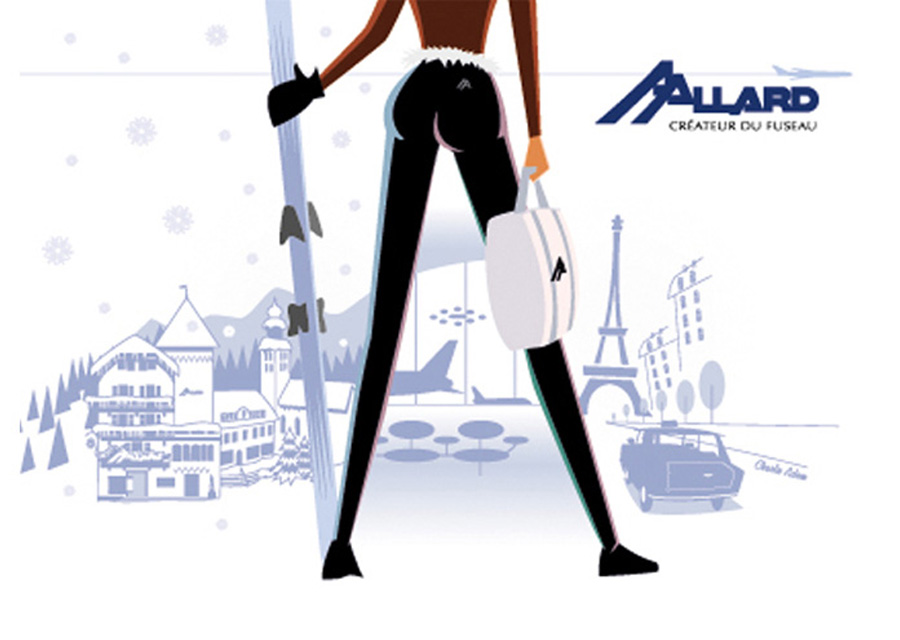 The story of AAllard's fuseau is one of a family which, through generations, kept on making this house icon a garment at the forefront of new materials and fashions. Jean-Paul – Armand's son – and then his grandson Antoine spared no efforts to give it back its pedigree.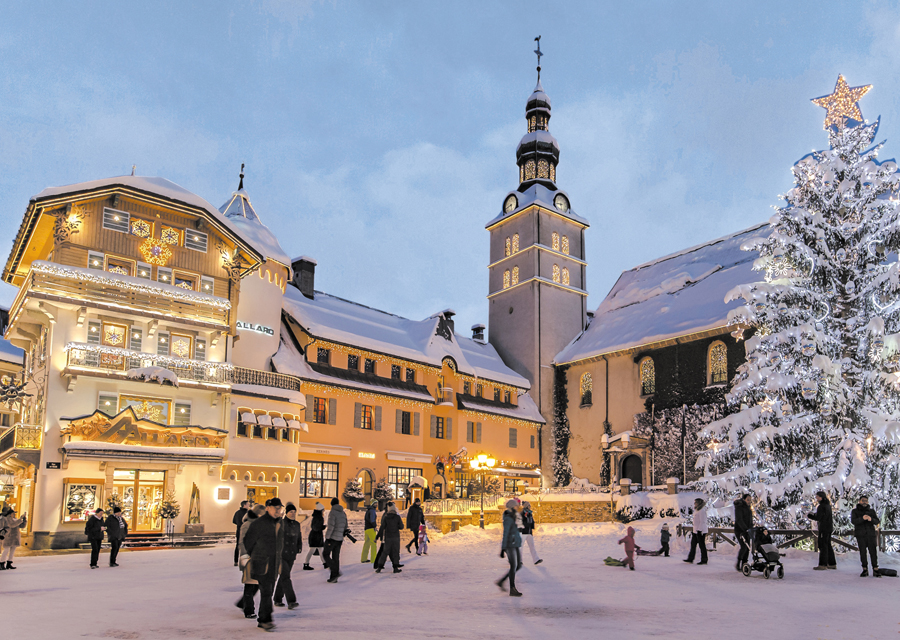 As the saying goes "fashion is a perpetual renewal". The fuseau enters this season the wardrobe of fashionistas and plays on stylistic effects. Please note that you can only boast of wearing a "real" fuseau if it is branded AAllard. Meaning that it can only be bought in the Megève store and on the brand's website.
Moreover, and the faithful of the brand know it well, at AAllard you are not just buying a fuseau: you can enjoy the talent of expert hands who adjust it to each body type. Indeed, a dedicated team of tailors and modellers use their meticulous expertise on future collections and ensure the trousers are made to measure for each client. So we shall go … all schuss!