Chapter 3
adidas wears Prada
Both ready-to-wear brands cause sensation with every new collaboration. The duo is now introducing a third chapter celebrating their icons. The adidas Originals Forum sneakers and the Prada Re-Nylon material share the stage with a new selection of accessories and bags that promise to be sold out very quickly.

By Chloé Redler
adidas x Prada, an on-going partnership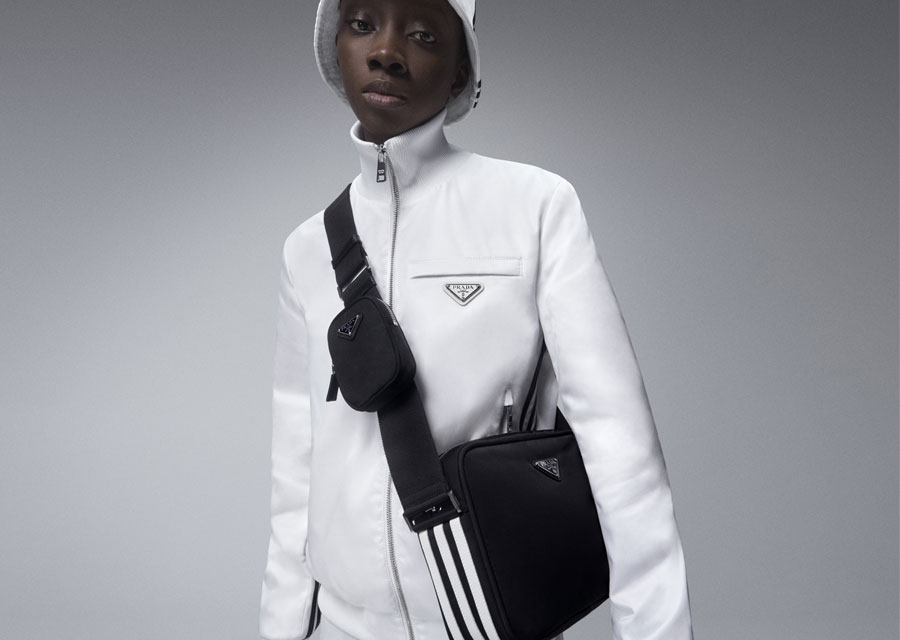 Chapter 3: they are back!
One of the leaders when it comes to sportswear innovation, adidas, and the Italian luxury brand Prada are back together for a new capsule collection. Always highly expected, the collection is the rightful successor to the two precedent collaborations that have impressed the fashion world. In short, here is a promising debut with the unveiling of the Superstar sneakers and the Bowling bag. The fans will patiently (or not) wait a collector version of the Superstar in three colours (black, white and black, silver chromed and white). 
A complete collection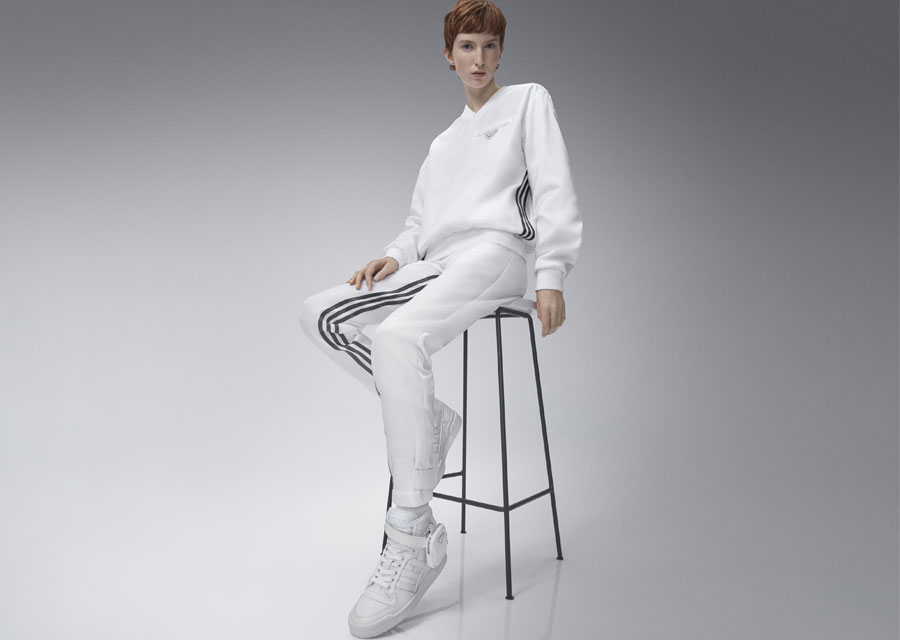 Today, we're discovering a collection of twenty-one pieces. Sweats, pants, bucket hats, and bags highlight the beauty of the adidas Forum high-top sneakers and the Forum sneakers (iconic sneakers from the sportswear brand with a removable little pouch). Developed by Prada artisans in Italy, the silhouettes are also refined. And the iconic shades of black and white are everywhere. In short, it is Prada's savoir-faire combined with adidas's sporting heritage.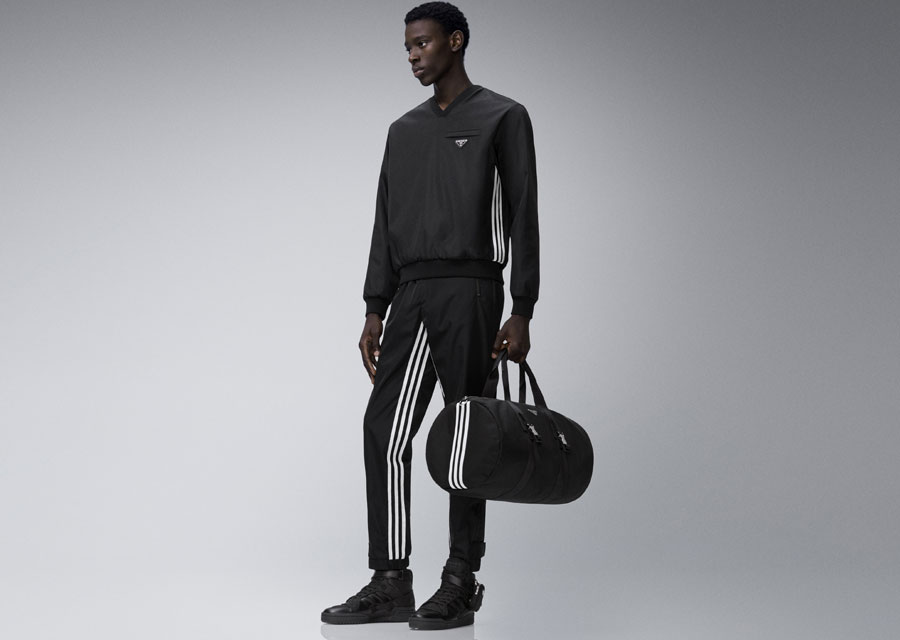 adidas x Prada, a sustainable collaboration
The brands do not only want to launch a luxury sportswear collection. They also wish to pursue a more eco-responsible ideal. That is why the new line uses Re-Nylon.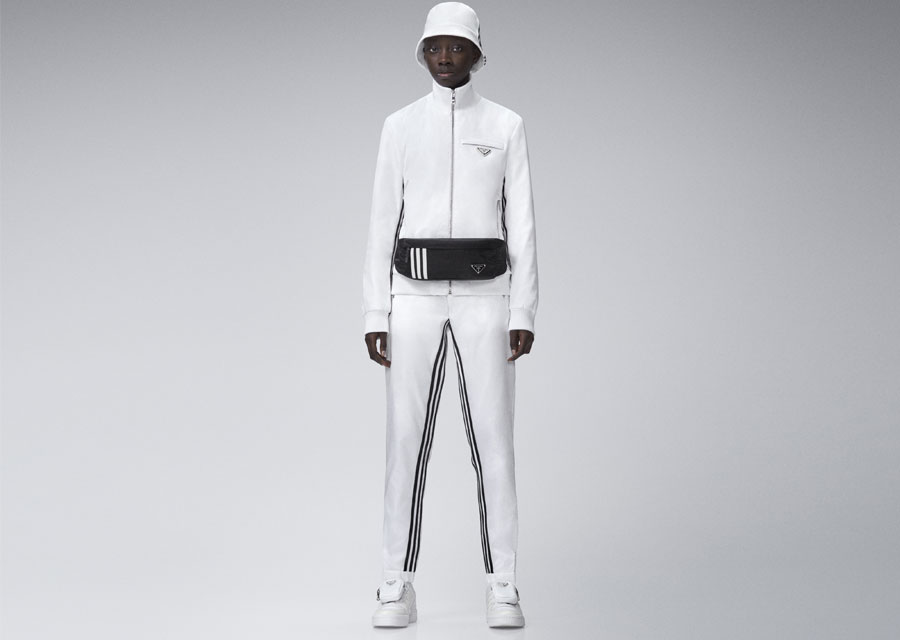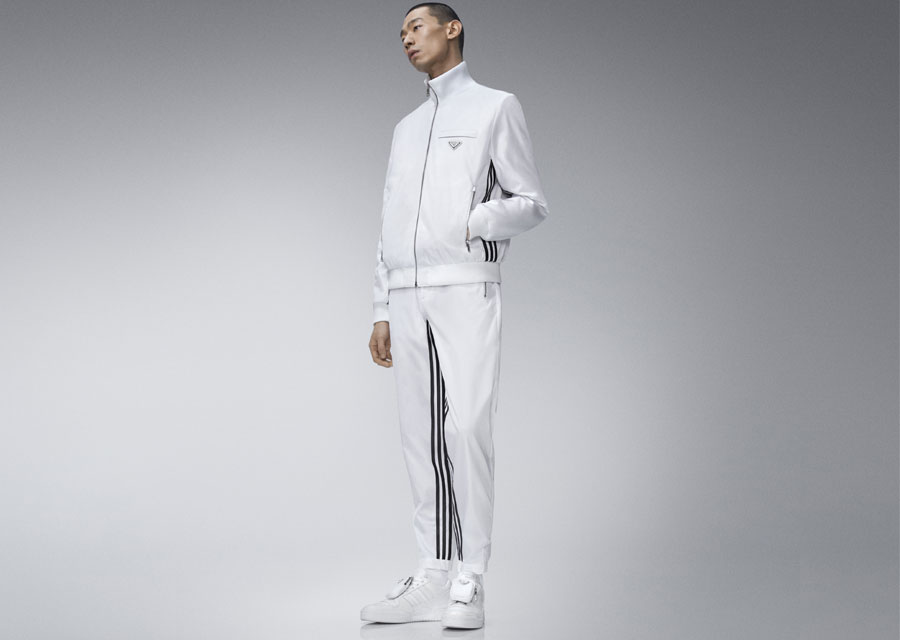 The Italian Maison launched this revolutionary fabric in 2019, produced from recycled plastic collected in the oceans and textile fibres (old rugs, etc.). The recycling system is infinite. Besides, Prada's goal was to stop using virgin nylon. The brand wanted to begin using only Re-Nylon before the end of 2021. Did Prada keep its promises? 
Available at Prada boutiques and on adidas' website and prada's website.