Alpina et Melissa Arnot on the roof of the world
By MyWatch
This may 23, Ambassador of Alpina, Melissa Arnot became the first American to reach the summit of Everest without oxygen support. pushing oneself to the limits and adventure are also values shared by the watch manufacturer allows to the mountaineer to winning this challenge breathtaking, Alpina Horological smartwatch at wrist.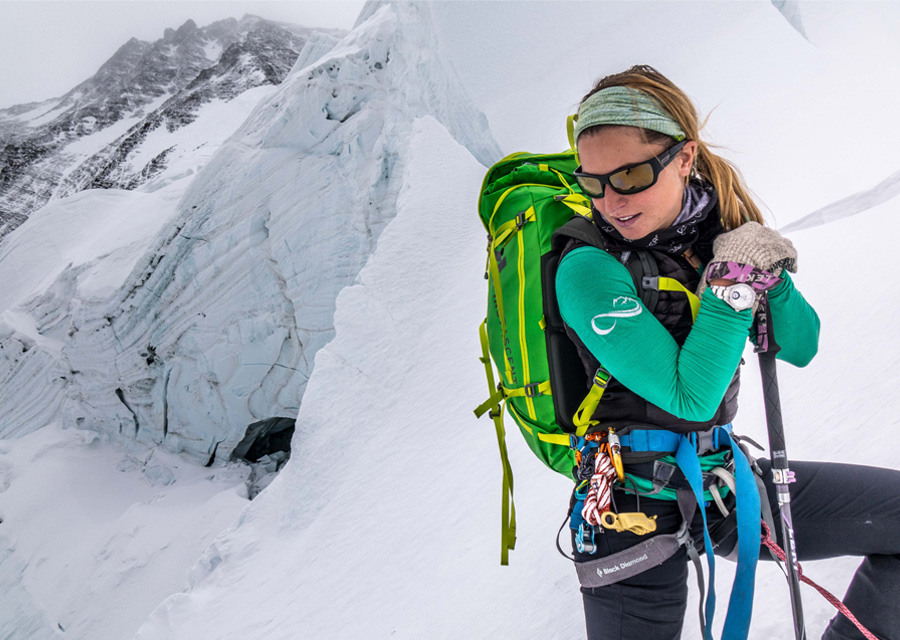 Professional American climber and Alpina Watches Ambassador, Melissa Arnot became the first American woman to summit the Everest and survive the descent without supplemental oxygen on May 23rd, 2016. Climbing the 29,035 foot peak's northeast ridge from Tibet, the expedition marked the sixth Everest summit for Melissa Arnot.
Melissa Arnot has made her life about exploring the beautiful mountains of the world. She is passionate about climbing and pushing her own limits.
A professional mountain guide, working internationally since 2004, Melissa has stood on top of many of the worlds most stunning peaks alongside clients who reached their dreams thanks to the alpinist. It is the motivation of her customers which inspires her to push herself and achieve her own goals.
Melissa had been trying to conquer the Everest without oxygen for years. She came incredibly close in 2013 when she and her climbing partner, Tshering Dorje Sherpa, made it to 27,900 feet, where they encountered an unresponsive Sherpa.
They remained to assist him for an hour. By the time they continued their ascent, Melissa was too cold to safely proceed without supplemental oxygen. She also travelled to Nepal to attempt an ascent in 2015, but the catastrophic April 25th earthquake ended the climbing season early. On May 23rd, 2016 Melissa Arnot has finally achieved the goals she had set herself and been working hard on for years.
She commented on her ascent "I never anticipated that I would be lucky enough to summit once, let alone six times. Climbing Everest without supplemental oxygen has been a goal of mine for a long time. When you succeed at reaching your goal, it makes you reflect on the hard days, the work and lessons I've learned along the way. I'm incredibly fortunate to have this experience."
Ascending to the 29,029-foot summit of Everest requires supplemental oxygen for the vast majority of climbers. Less than 200 out of 4,000 climbers who have climbed the Everest have done it without breathing bottled oxygen. Above 26,000 feet, in what's known as "the death zone" the human body can no longer acclimatize to the altitude. In order to function at this elevation, most people need to use tanks of supplemental oxygen in order to maintain circulation, stay warm, and maintain mental and motor skills.
In 1988, Lydia Bradley, from New Zealand, became the first woman to climb the Everest without oxygen. Since then, six other women have achieved this, including Carla Perez, from Ecuador. Arnot, considered America's best high-altitude female climber, has added her name to that elite's list, which makes her the seventh woman ever to climb Everest without supplemental oxygen. Melissa Arnot has been wearing the Alpina Horological Smartwatch during the challenge to monitor her activity and sleep. She commented "I use the Horological Smartwatch as a safety tool in the mountains. Knowing my own data helps me better understand what I need to do to push myself to be better."
Her next challenge?
Melissa Arnot will be attempting to climb the highest peak in all 50 states in 50 days this summer. She will embark on the 50 Peaks challenge from approximately June 30th to August 20th, 2016.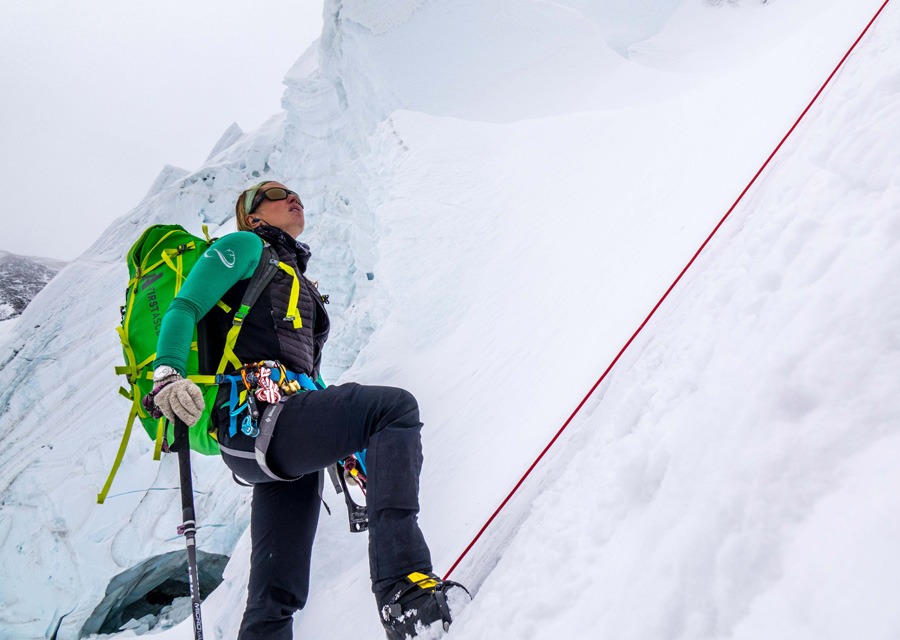 About Melissa Arnot
CLIMBING RESUME
2001 – First Mt. Rainier summit
2004 – Became professional mountain guide with Rainier Mountaineering, Inc.
2006 – Promoted to lead guide with Rainier Mountaineering, Inc.
2016 – First American woman to summit Mt. Everest without supplemental Oxygen
100+ summits of Mt. Rainier (14,410 feet/ 4,392 meters)
6 summits of Mt. Everest – record holder (29,035 feet/8,850 meters)
4 expeditions on Aconcagua (22,841 feet/ 6,962 meters)
4 expeditions on Cotopaxi (19,997 feet/ 5,897 meters)
3 expeditions on Cayambe (18,997 feet/ 5,790 meters)
2 expeditions on Kilimanjaro (19,341 feet/ 5895 meters)
1 expedition on Mt. McKinley (20,320 feet/ 6,194 meters)
PHILANTHROPIC ENDEAVORS
2008 – Summited Mt. Everest as part of the Everest Team Inspi(RED) to promote HIV/AIDS awareness in Africa
2010 – Led celebrity Summit on the Summit climb on Mt. Kilimanjaro to raise awareness for clean water access
2012 – Launched non-profit with fellow mountain guide, Dave Morton, to provide life insurance and cover rescue expenses of mountain workers
2013 – Led second celebrity Summit on the Summit climb on Mt. Kilimanjaro to raise awareness for clean water access
www.melissaarnot.com
About Alpina
Alpina, famous for its red triangle signature, is a fine watchmaking manufacture based in Geneva, Switzerland. Founded in 1883, Alpina's watchmaking history spans more than 130 years. A true pioneer of the Swiss watchmaking industry, Alpina has been the source of numerous innovations, patents and calibers. Alpina invented the concept of the sport watch, as we know it today, with the birth of its legendary Alpina 4 in 1938.Faithful to its long tradition of creating mechanical calibers, Alpina manufactures, in its Geneva-based Manufacture, four in-house movements in-house: the Tourbillon AL-980, the World Timer AL-718, the Automatic Regulator AL-950 and the Small Date Automatic AL-710. Alpina's mission is to design and engineer luxury sport watches that operate with the greatest precision and reliability possible in the most demanding sporting environments, like the Alps.
www.alpina-watches.com