WINTER WARDROBE
Après-ski fashion
Après-ski is about more than just skiing. It's the whole atmosphere surrounding it. It's a lifestyle. Courchevel, Megève, Val d'Isère, Chamonix, Méribel... The finest ski resorts in France are open and their streets are flooded with stylish, elegant people flashing their freshest après-ski threads. A good excuse to go shopping for new winterly essentials, and look sharp after hitting the slopes.

By Chloé Redler
The signature Dior beanie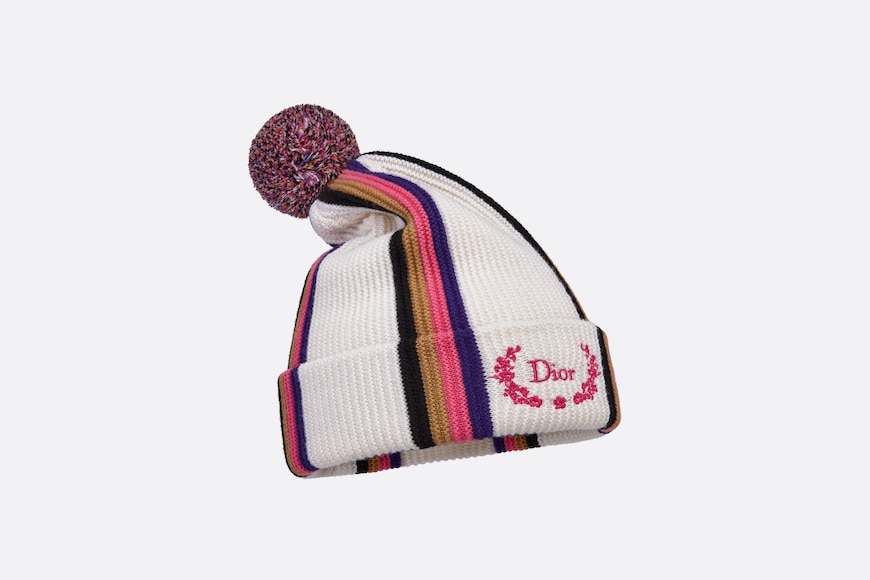 We're cheering for Dior and this pompom beanie from the capsule ski collection designed by Kim Jones. The pompom and matching vertical stripes, in black, camel, pink, and purple, contrast with the white knit wool and give a fun touch to this stylish ski hat. Warm, comfortable, and bearing the Dior Crown embroidery on the front, this piece will not go unnoticed on the streets of Megève or Courchevel.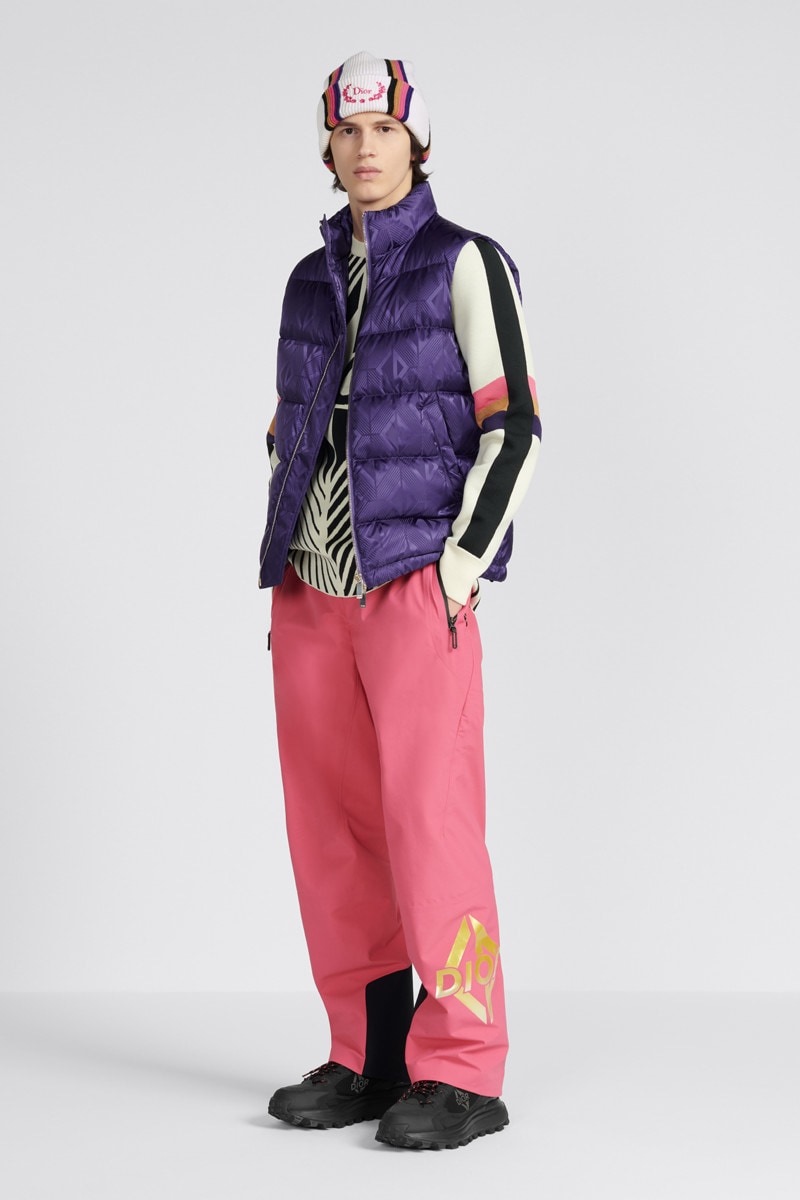 Price: €450
The reversible sweater from AAllard Megève
You knew about the iconic ski pant from maison AAllard Megève, but the brand has another emblematic piece: the reversible sweater. Made of 70% wool, 20% silk, and 10% cashmere, this V-neck sweater can be worn right side out… and inside out! With coordinated colours on both sides, the piece comes in several timeless, elegant variations: navy blue / burgundy, charcoal grey / navy blue, denim blue / grey, brown / tan. Two finely crafted, high-end pieces for the price of one, so why not splurge? There is also a version with a zipper.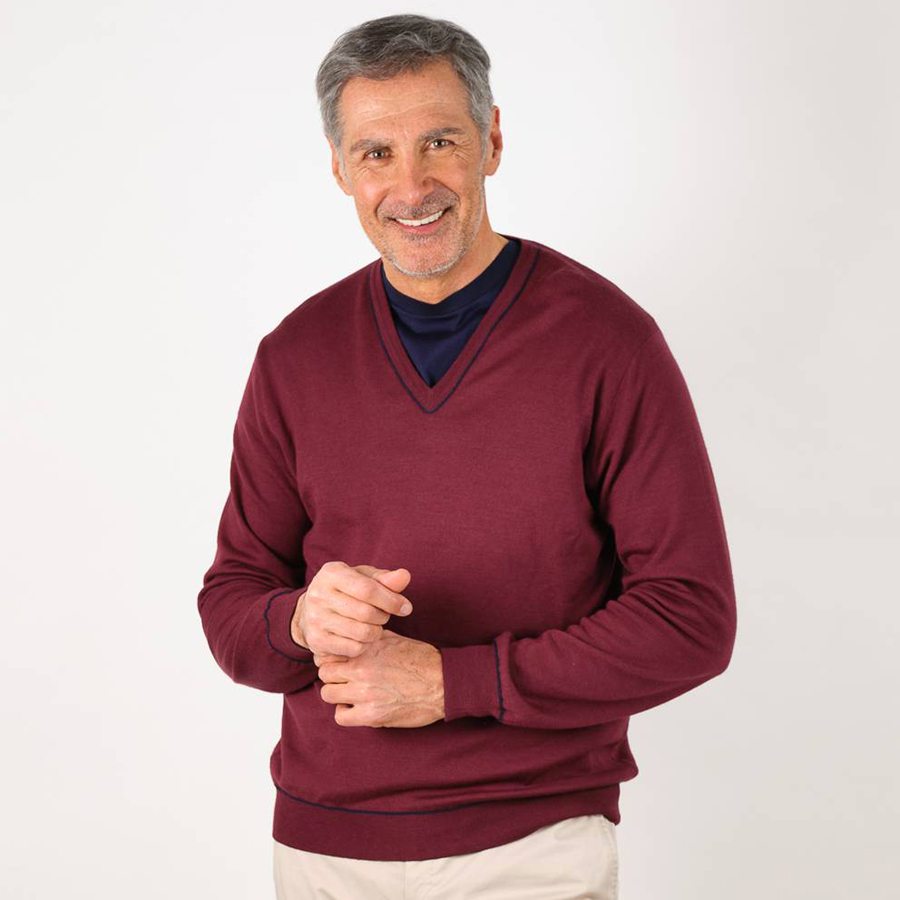 Price: €790
Zipper model – €890
AAllard boutique: 148, place de l'Église, Megève
Phone number: 04 50 21 03 85
The Fusalp coat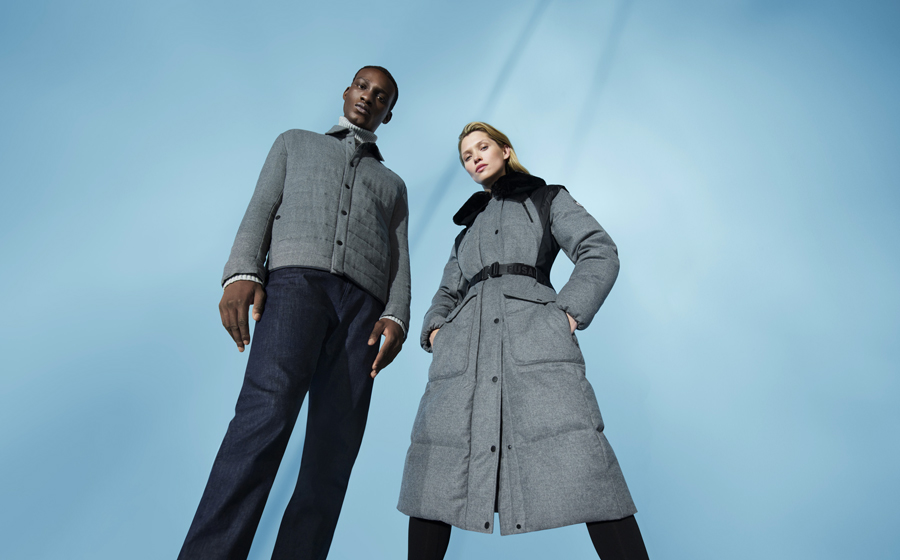 Fusalp makes sure that skiers and après-ski holidaymakers alike are shielded from the deep cold. The Françoise Chinchilla coat and the Gezi parka, made of rich, luxurious wool cloth, are both chic and casual. The coat is made of water-repellent wool and provides warmth without weighing you down. The waist is cinched with a dark belt for an elegant silhouette. The large removable synthetic fur collar makes it into a truly sophisticated piece. For a sportier look, the sleeves can also be removed, turning the coat into an ultra-trendy long puffy vest. The Gezi parka is a Fusalp best-seller: its windproof qualities add to its effortless look in low temperatures. In keeping with the sporty chic spirit, the William Flannel jacket in Sorona synthetic down can be worn under a heavier jacket, a coat, or during a mild spell.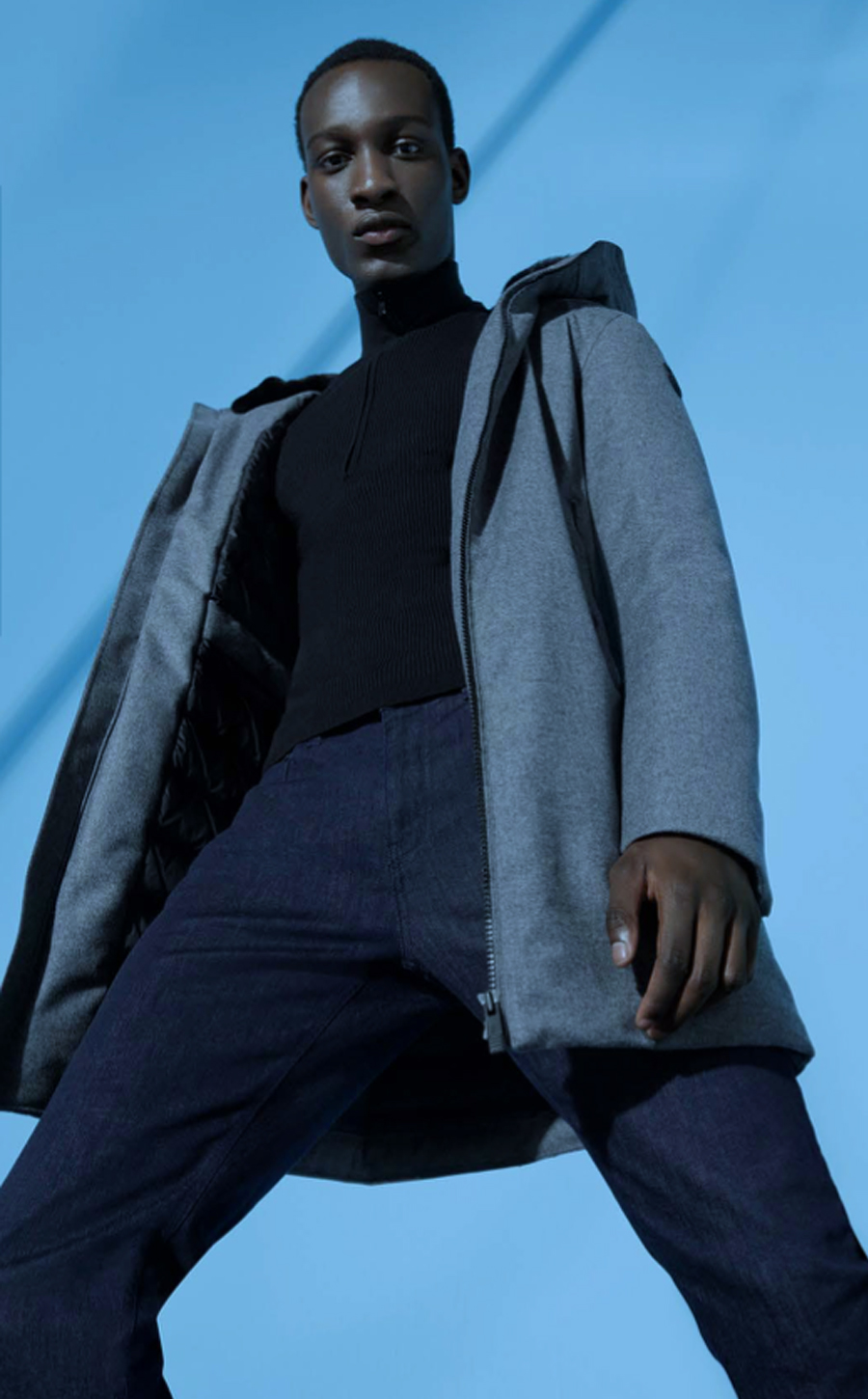 Gezi Laine parka: €1,190
Françoise Chinchilla coat: €1,490
The 6-inch Boot by Timberland®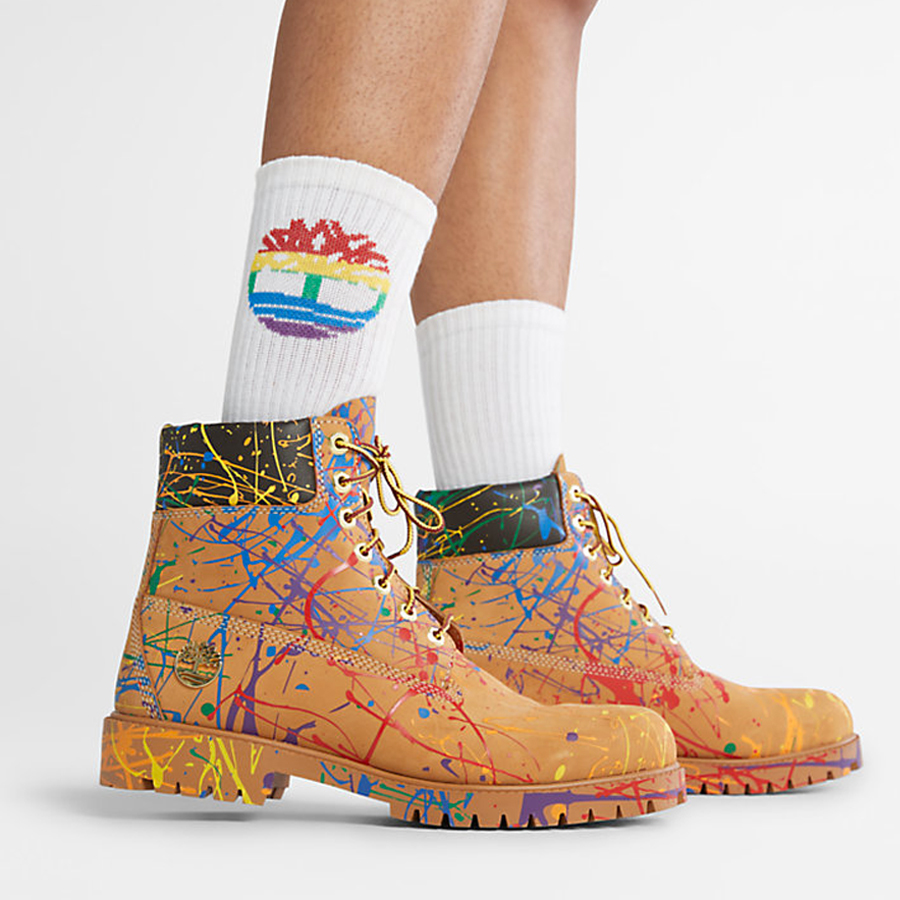 The uber-iconic 6-inch Boot by Timberland® proudly wears LGBTQ colours. For pride month, the boots are reimagined as symbols of acceptance and respect, decked out in the emblematic colours of the community. The high-end nubuck leather, sourced from a sustainable tannery rated silver by the Leather Working Group for its environmental processes, is splattered in artsy rainbow colours. With their waterproof coating and rubber lug outsoles, these creative, fashionable boots are keeping with the times.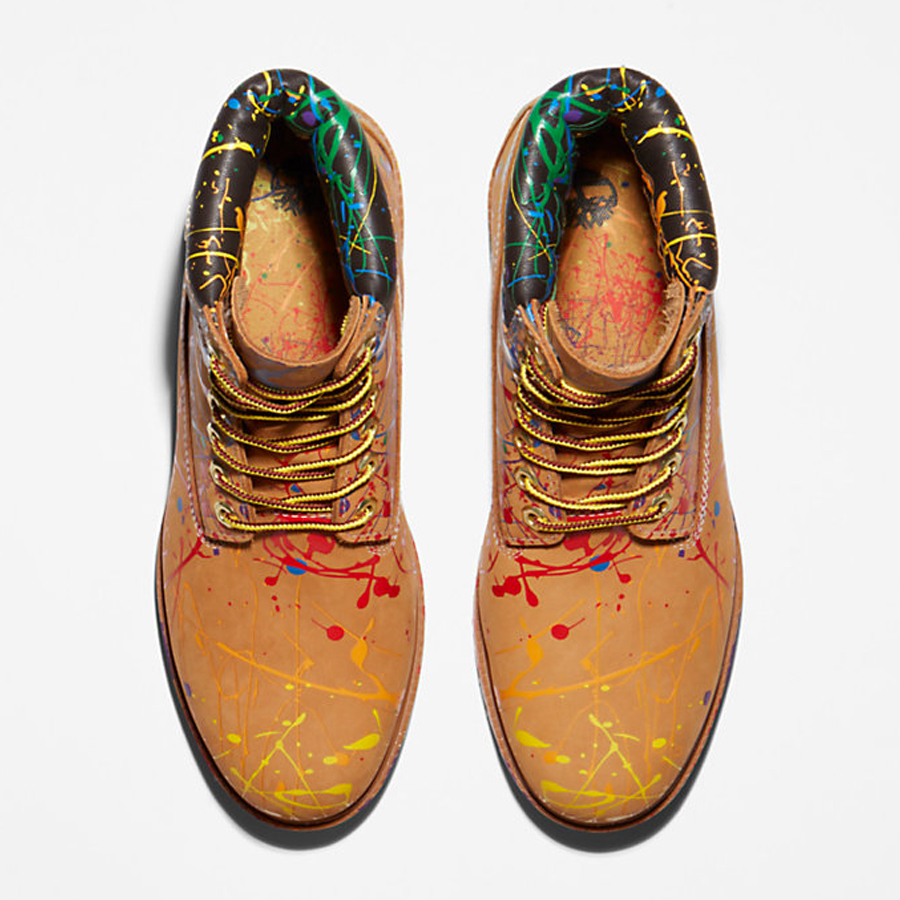 Price: €220
Read also: