Baselworld 2016, Dior : hypnotic feather's colorama
By MyWatch
In 2016, the Dior VIII Grand Bal Cancan timepiece adorns a new finery. In shades of blue, yellow, red, charcoal grey or white, the feathers on these two new models are interlaced with precious marquetry.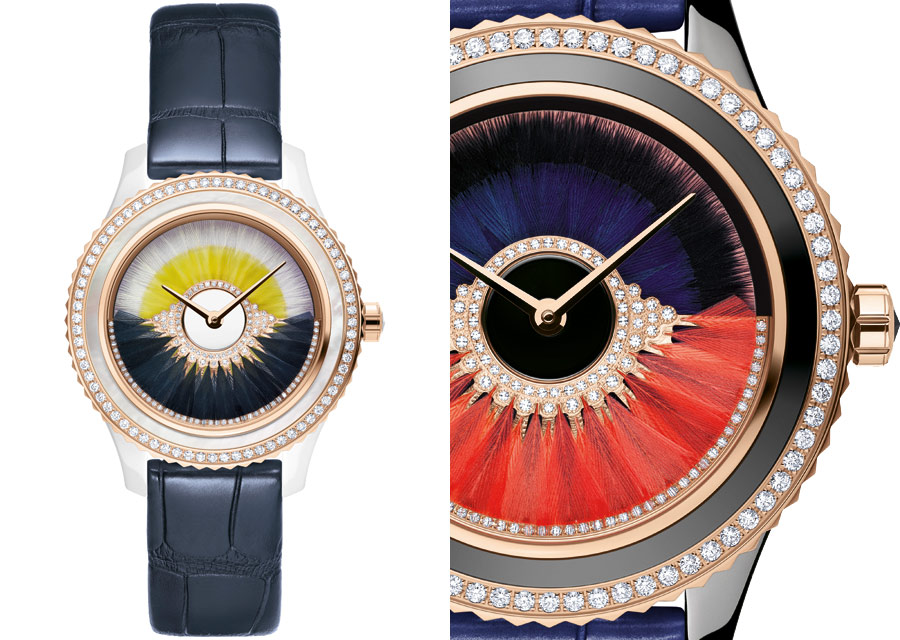 Feathers that highlights the dial and the oscillating weight – functional and patented – placed on dial side, of the exclusive Dior inversé 11 1/2 caliber.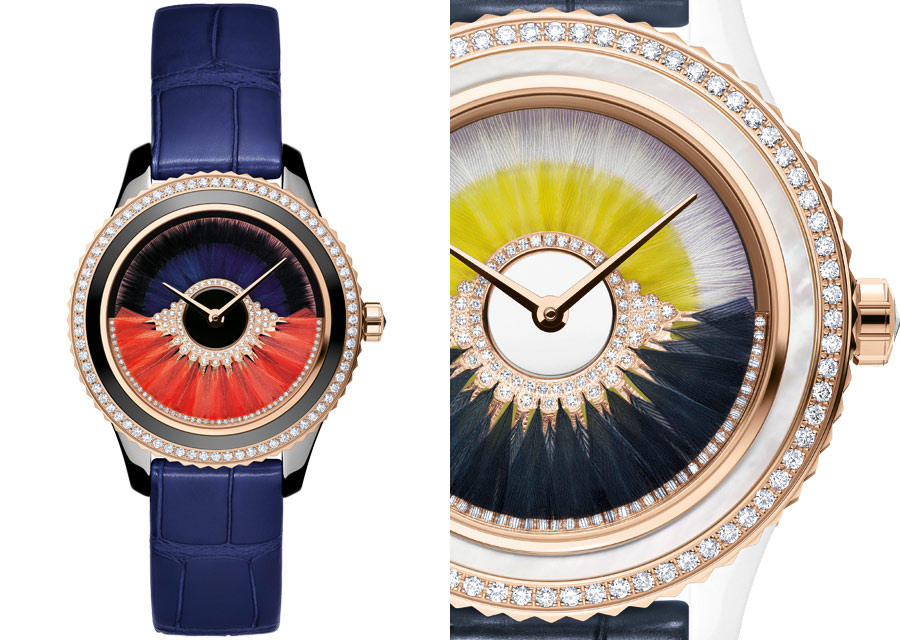 Braided gold and diamonds, it rotates at the slightest movement of the wrist by reproducing the swirl of a ball gown in two limited editions of 88 pieces that are sure to hypnotise all the looks.