Bell & Ross : new ambassador for new feminine watch
By MyWatch
Reference in the world of aviation watches, Bell & Ross made this year a remarkable debut in the univers of motor racing as Official Partner of the Renault Sport Formula One Team. And by choosing as ambassador a woman racing driver, Carmen Jorda, to embody the new watch BRS Diamond Eagle.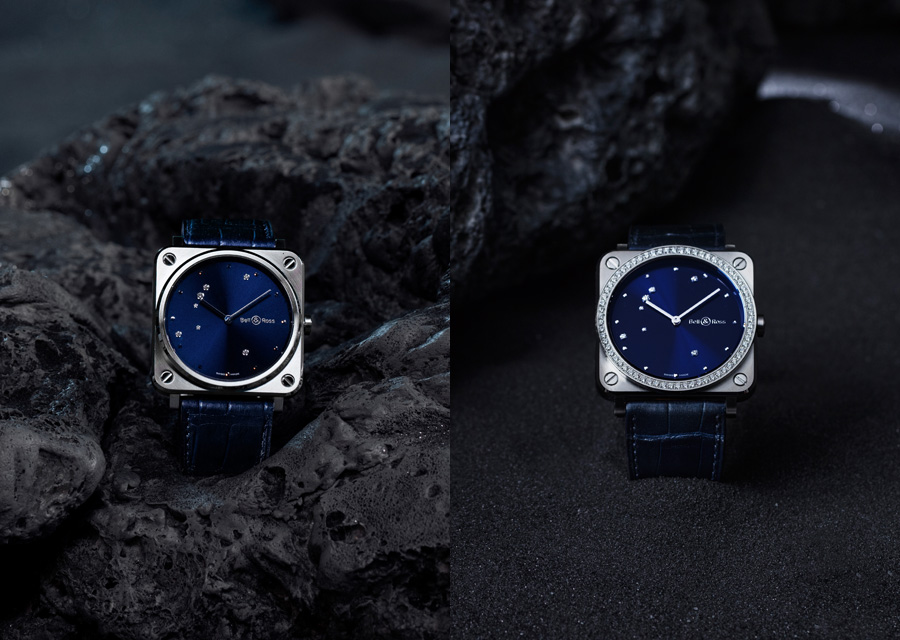 Carmen Jorda captivated Bell & Ross with her strong and charismatic personality since they were introduced at the beginning of this year at the press conference announcing Renault's full manufacturer Formula 1 entry. A thrilling relationship between them has evolved since then. She has shown her perseverance, professionalism and determination to Bell & Ross, who has decided to choose her as the face of its feminine line. This collaboration will certainly reinforce the automotive turn that the brand has taken. Carmen celebrated the endorsement by saying: "I fell in love with Bell & Ross brand back in February and particularly with the BR collection. They are unique and classic watches that convey strength as well as femininity. I am very happy to be able to represent the brand's feminine line, as I have really enjoyed seeing all the novelties, especially the BR Diamond Eagle. The Bell & Ross community is incredibly welcoming and it will be a pleasure to be a part of it."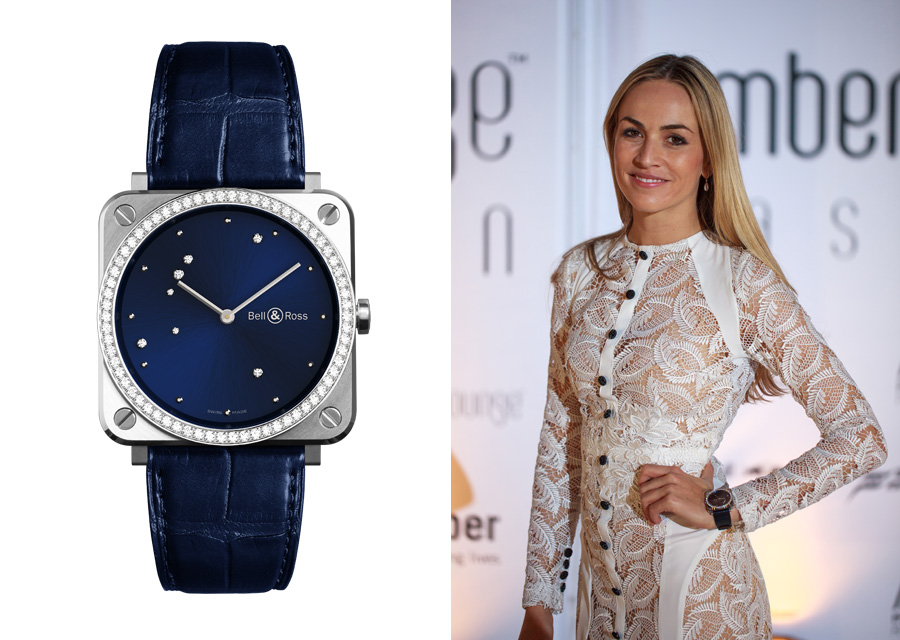 The myth of the Monaco Grand Prix
After an exciting weekend in Barcelona, Bell & Ross is thrilled to take this partnership to the ultimate capital of Formula 1 mystique: Monaco. The event is not only a race, but also a countrywide celebration of speed, passion and glamour. A race like no other, Monaco requires precision and technical excellence, values with which Bell & Ross is well acquainted. However, bravery is also needed as overtaking is incredibly difficult and the challenging track leaves no margin for error.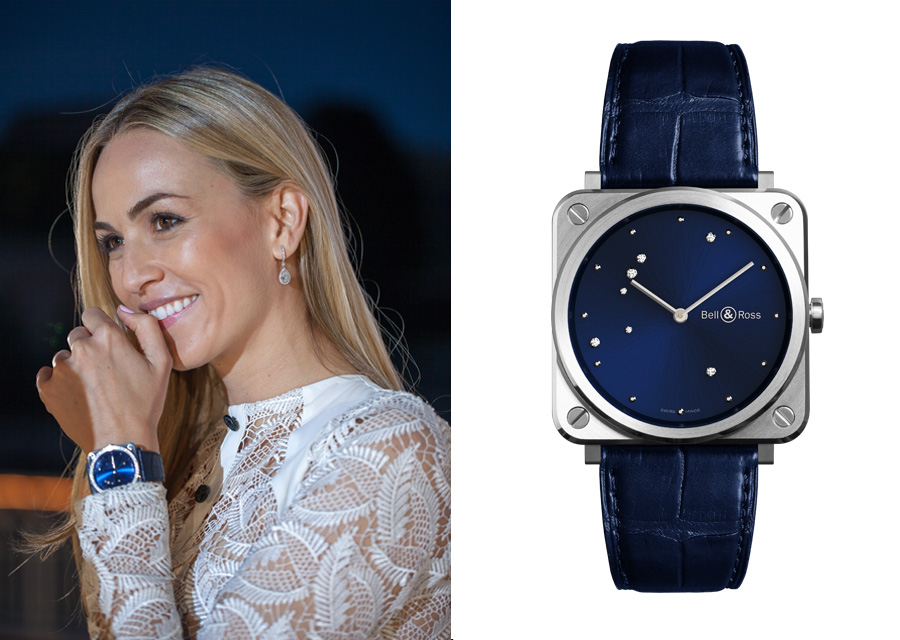 An exclusive celebration
Part of the prestige attributed to the Monaco Grand Prix, apart from its legendary level of difficulty, is the exclusive Amber Lounge. It has been over a decade since the first Amber Lounge was organized on the Mediterranean coast, bringing nightlife, fashion, charity, glitz and glamour to celebrities and F1 drivers alike. What started as an exclusive party organized by Sonia Irvine —sister of former F1 driver Eddie Irvine—, with the intention of creating a haven where rivalries were momentarily forgotten, has grown into a classic gala event. It now boasts four stunning settings around the world that celebrate the sophisticated high-octane heritage of F1.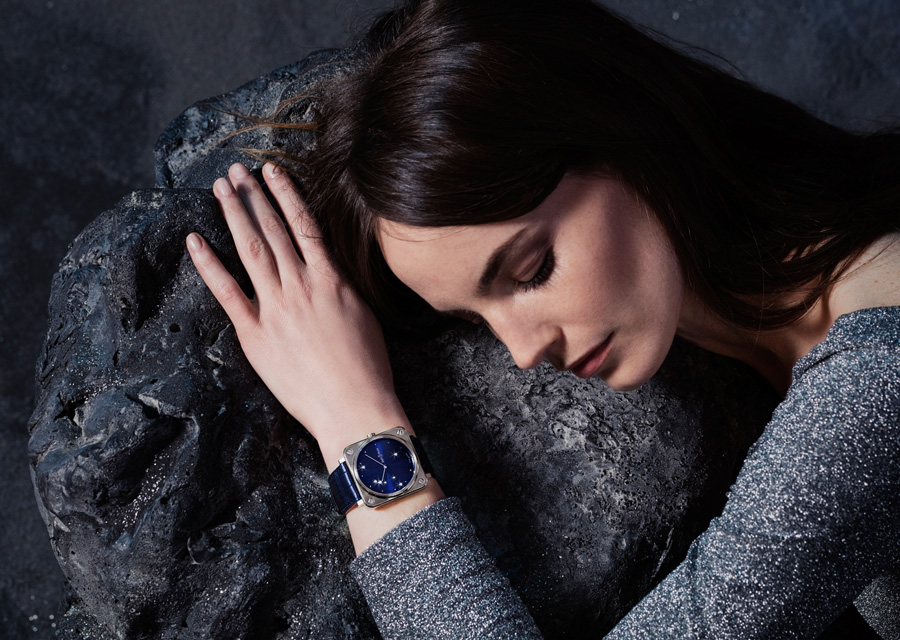 Time for a feminine touch in the fast-paced F1 world
It was in this luxurious event on Friday the 27th of May, in the emblematic F1 host city of Monaco, where Bell & Ross proudly introduced Carmen Jorda as its feminine ambassador. Carmen serves as development driver for Renault Sport Racing. Passionate about driving and motor racing from a very young age, the talented Spaniard was one of the highlights of the Amber Lounge Fashion show in Singapore and Mexico last year. Once again, Carmen held her own against all the flashing lights vying for her attention, as she modeled the Roberto Diz design down the catwalk and was spotted wearing her new Bell & Ross Diamond Eagle timepiece on the red carpet. She is not only a pioneer in being one of the few women to break into the motorsport world, but is also bringing feminine representation to Bell & Ross, a brand that is usually reputed as masculine. At the Amber Lounge U*NITE party, Carmen was accompanied by Carlos-A. Rosillo, the CEO and President of Bell & Ross, who commented: "Ever since our first meeting with Carmen, we have been looking for a way to make her a part of the Bell & Ross team. Strength and precision are the principles for any ambitious racing driver like Carmen, the same as for every timepiece developed by our brand. She represents the Bell & Ross woman: sophisticated and strong, and always willing to stand out and make her own way."
The BR S Diamond Eagle is the most recent feminine release and an exclusive from Basel 2016 Watch Fair. Watch the video avaible on MywatchTv.
A midnight blue dial studded with seven diamonds evokes the Aquila constellation: the shining cluster of stars navigators used to find their bearings in land or sea voyages. The watch, conceived in the classic and iconic Bell & Ross square shape, has two slim hands and gleaming metal indices with a streamlined design that make it easy to read, and its blue-tinted dial gives it an exquisite depth. Its delicate design, curated to the tiniest detail by our expert watchmakers, disguises its strong case, machined from steel with an accurate Swiss made quartz movement at its heart, and water resistant to 100 meters. The engraved case-back also echoes the constellation in a stylised design. The midnight blue alligator strap with pearlescent hints adds to the harmonious palette of blues used for this model. It is an elegant and contemporary timepiece for sophisticated women like Carmen Jorda. As the Aquila constellation was to ancient navigators, she will now be our reference in the exclusive world of racing and catwalks. The BR Diamond Eagle is the embodiment of the qualities that Bell & Ross shares with Carmen Jorda. They are the perfect match: impeccable performance under extreme conditions, expertise, persistence and a unique, elegant and sporty look, describe both the brand's watches, and Carmen. They are the newest additions to the Bell & Ross team, and they are both shining stars.