Racing Instruments
Bell & Ross: The Formula 1 Fever
While it is true that the aviation world is Bell & Ross' true birthplace, the brand has been confessing its love for the Formula 1 universe for quite a few years now. It is Renault F1 Team's official partner, and the Maison has recently unveiled a new series of instruments with pilot and brand ambassador Esteban Ocon by its side. High tech and sophisticated, these four futuristic chronographs display the racing teams' colours, and are directly inspired from a concept car.

By Nicolas Yvon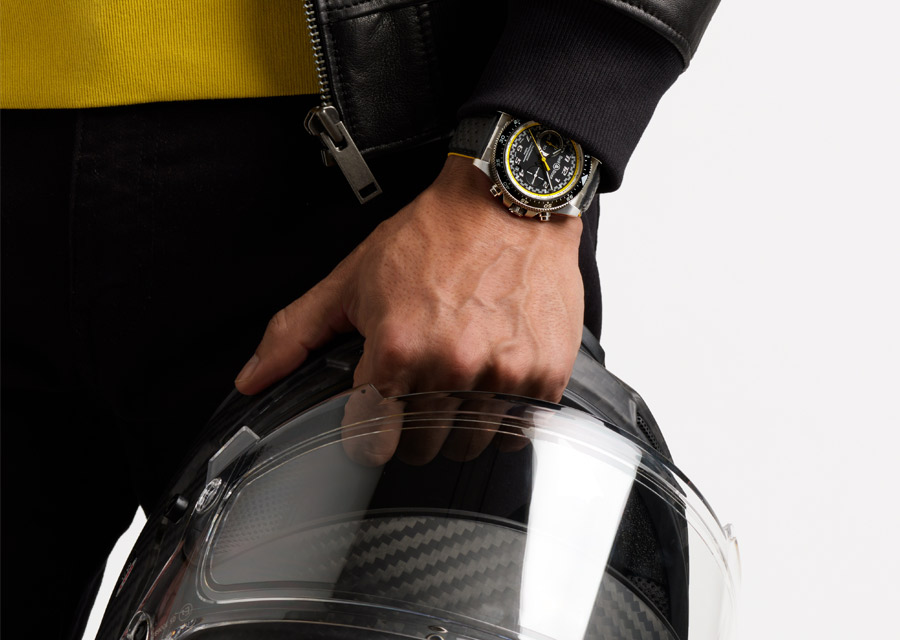 Covid-19 spares no one, especially not the watchmaking industry. Great Swiss gatherings—such as Geneva's Watches & Wonders or Basel's… Baselworld—have been cancelled, and with these two great masses gone, the entire sector is left dumbfounded. A few resisting brands still defy the odds in the middle of the general wait-and-see policy. All that, while of course closely observing basic rules and precautions in order to still be able to organize press events and present its newest products.
Bell & Ross is among them. While the manufacture's workshops are located in Switzerland, all the thinking is done in France. This state of affairs explains the brand's presence in both countries, and why it has yet again organized a very chic—and original—event in Paris in order to present the new R.S.20 collection: a fitness class with a Batak machine—the same pilots use to improve their reflexes—and a complimentary glass of vitaminized smoothie, along with—of course—a tube of aloe vera-scented hydro-alcoholic gel. Those in attendance got the chance to gawk at this new series of beautiful tool watches that were designed with the Renault F1 team, in between a few warm-up, ball games, muscle-building exercises, and sound advice from Esteban Ocon's coach. This pure product of teamwork is the fifth of its kind to grace the surface of the Earth, ever since the start of the partnership between the watchmaker and the racing team in 2016. 'After having gone over their minivans' aerodynamic lines, the shape of their flywheels, of their mechanic parts, and of their chronometric scales, we have elected avant-garde spirit as our guiding principle', brand cofounder Carlos Rosillo said. 'We took inspiration from Renault's R.S.2027 concept car's design—which is giving us a glimpse of what minivans will look like in the future—in order to draw these four limited-edition chronographs.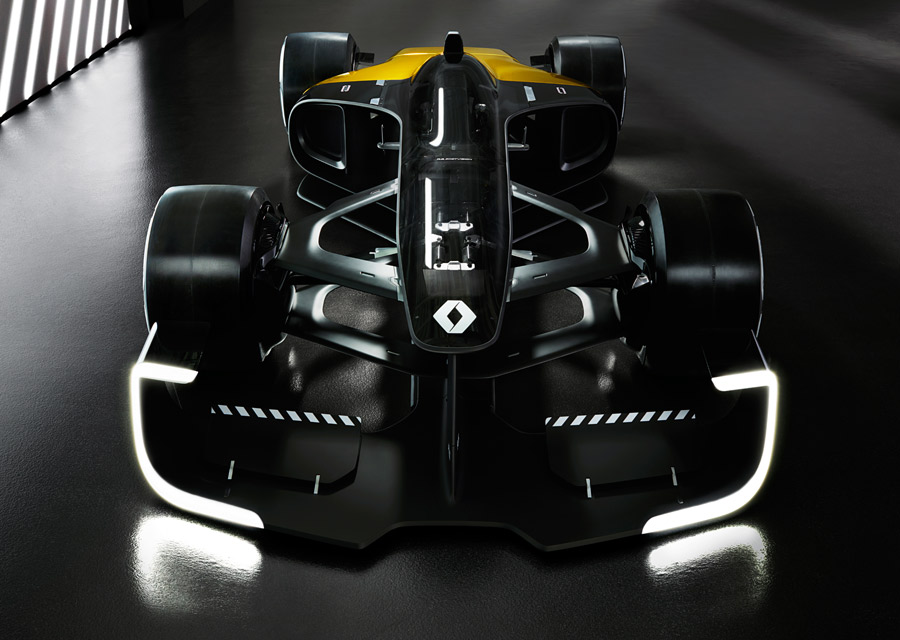 These watches lack neither personality nor virility, a sense of inner power, and a certain elegance. One could fear for these instruments to fall for the fast and distressingly furious trope, but even the most atypical among them—with their skeletonised movement—did not. Their dual black and yellow colours theme perfectly reflects the fragile balance the Renault F1® Team designers and engineers had the audacity to strive for, and accomplish. 'These R.S. models showcase our expertise, our DNA and are in harmony with the design scope of our partner, the Renault F1® Team', explains Bruno Belamich, Bell & Ross's Creative Director at a press conference. These chronometers are made from the most innovative materials the racing world has to offer, and are a real step forward from other Bell & Ross collections, without forgetting their grassroots principles: style, legibility and practicality.
This quartet's success strengthens the alliance between Bell & Ross and Renault F1 as well as the synergy between the teams that got to work on this project. Other creations have been promised in the upcoming years—without much more detail, however. This will no doubt catch the eye of beautiful mechanisms, racing, and racing car lovers like Esteban Ocon.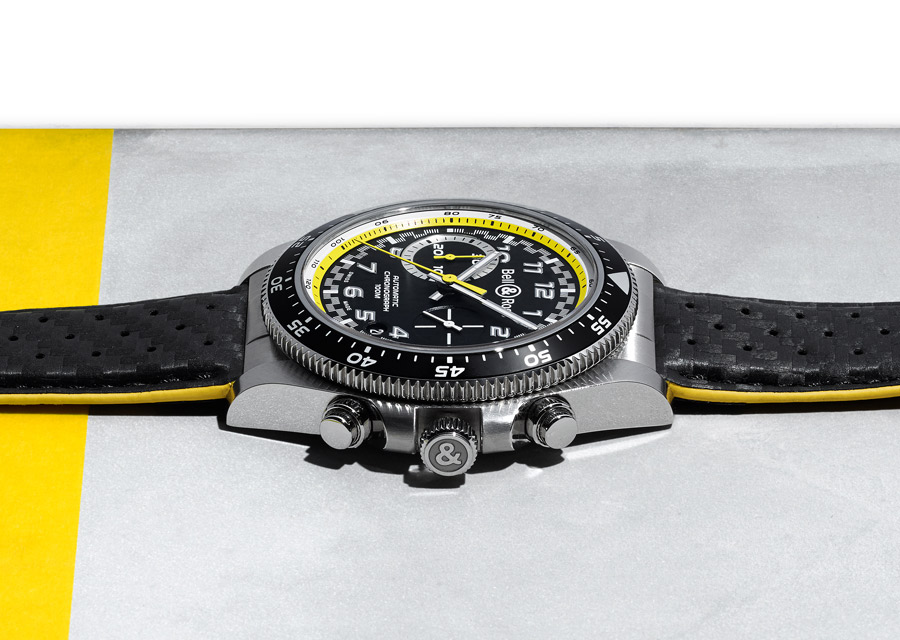 The 999-piece-limited BR V3-94 R.S.20 is automatic, and definitely the most 'reasonable' of the four. Its circular steel case is equipped with a rotating bezel and a tachymeter on the dial. It is waterproof for up to a hundred metres, and is presented with a steel or leather strap that mimics black carbon with a yellow lining. €3,990 (leather strap) and €4,300 (steel strap).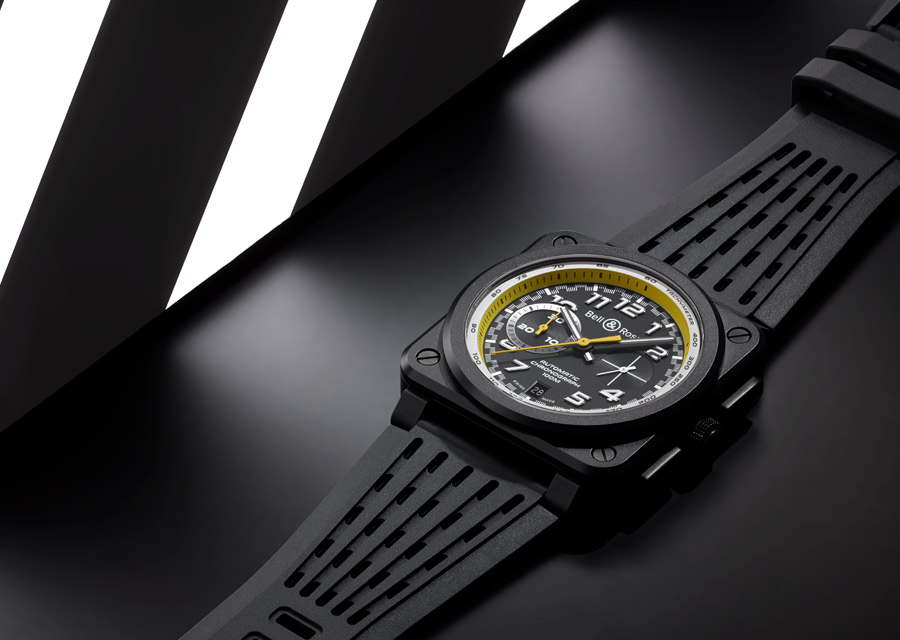 This automatic chronometer is limited to 999 copies and adopts the emblematic square shape of Bell & Ross instruments. It is waterproof for up to a hundred metres, has a tachymeter on its lighter parts, and is delivered along with two straps as well: a perforated leather one, and an extra sturdy black synthetic canvas one.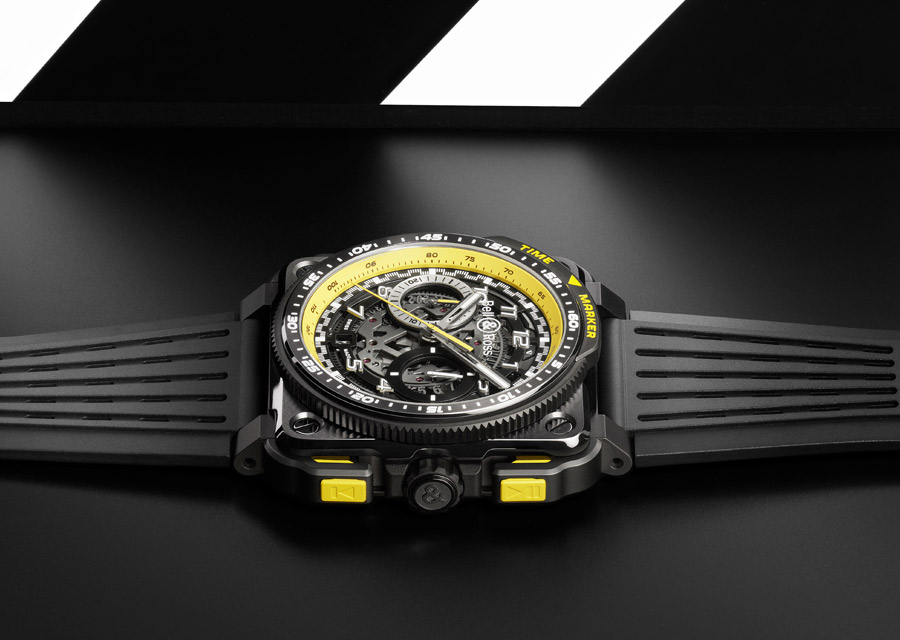 The BR-X1 R.S.20 model is powered by an automatic skeletonised chronograph movement whose original mechanics are a sight for sore eyes. Its case is made of both PVD titanium, ceramic, and rubber—high-performance materials commonly used in aeronautics as well as in Formula 1 and of course, in sports watchmaking. This 250-piece-limited series of instruments is both elegant and unique in its design choices, such as making the rocker pushers similar to paddle shifters on the steering wheel.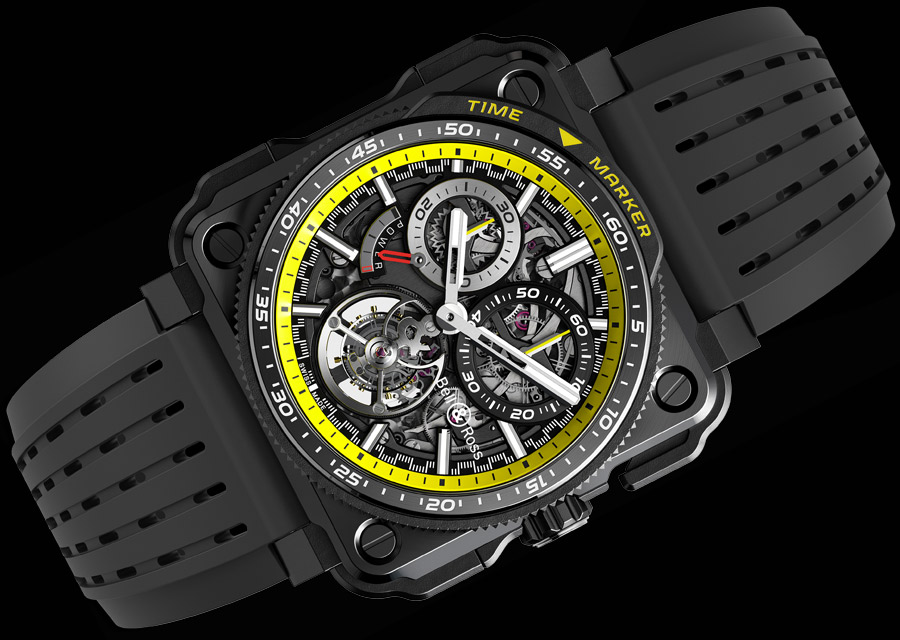 The fourth and last instrument—code-name BR-X1 Tourbillon R.S.20—goes pushes the boundaries even further than that. It comes equipped with a rotating bezel and an external ring that features a 'stop-start' indication, which elevates the instrument to the rank of modern Haute Horlogerie. This chronograph features a mono-pusher at 2 o'clock, is waterproof for up to a hundred metres, and has a square dial made of titanium, ceramic and rubber, that houses a manual-winding movement with a power reserve of up to four days. Its workings are hemstitched, and its large calibre is regulated by a flying tourbillon. A marvel of sophistication and subtlety.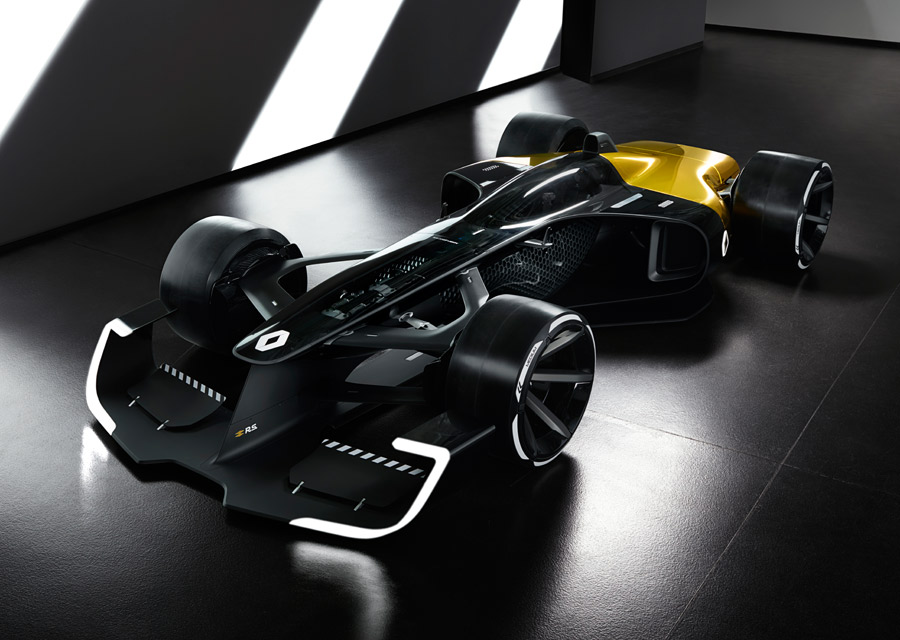 BR V3-94 R.S.20 – €4,300 – Steel strap – Where to find it?
BR V3-94 R.S.20 – €3,990 – Leather strap – Where to find it?
BR 03-94 R.S.20 – €5,990 – Where to find it?
BR-X1 R.S.20 – €19,900 – Where to find it?
BR-X1 Toubillon R.S.20 – €169,000 – Where to find it?