Caliber 113, the new "in-house" movement of Oris
By MyWatch
After Calibres 110, 111 and 112, Oris unveils a new variant of its "in house" movement with the Artelier Caliber 113 watch, a preview of the Baselworld watch show. We've already tried this novelty, and be shure it's a futur best !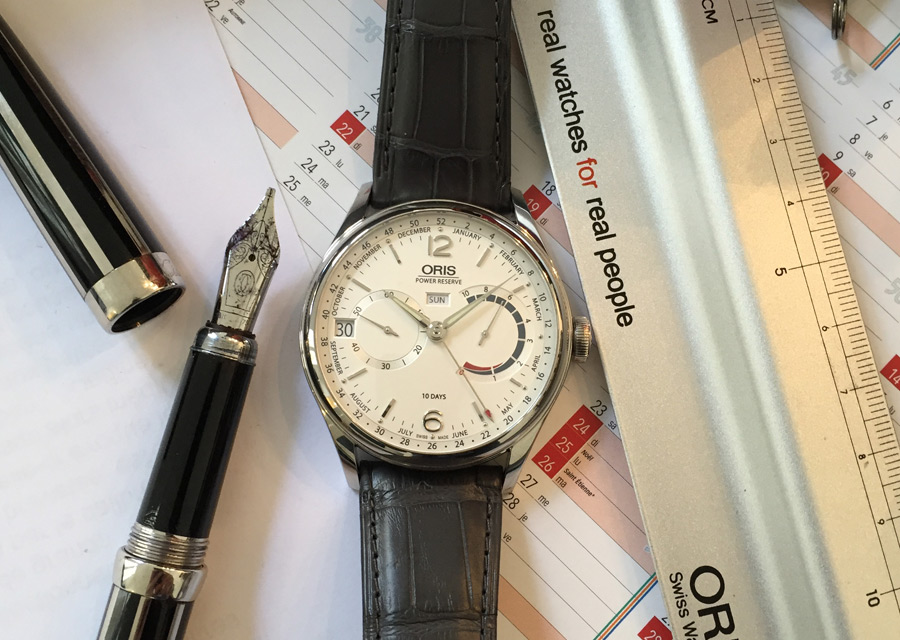 Very comfortable on the wrist, elegant look, classical and pure lines, and very practical functions: this Artelier Caliber 113 aims in the thousand! Its release date is not yet known but its right price, yes: 5 800 €. This watch will be available in several different versions (dial colors, types of straps), all very successful.
Calibre 113 is the latest chapter in a story that began more than 110 years ago. Oris was founded in 1904 with a vision to create the best possible watch in its category, using state-of-the-art industrial watchmaking techniques. By the late 1970s, the company had created 279 calibres in-house and was one of Switzerland's largest movement manufacturers, producing up to 1.2 million watches and clocks a year. Over the next three decades, Oris invested heavily in innovation, developing numerous movement modules that delivered real world complications. In 2014, to mark Oris's 110th anniversary, the company launched Calibre 110, the first complete movement developed by Oris watchmakers for almost 40 years.
Like the three calibres before it, Calibre 113 features a 10-day power reserve, a patented non-linear power reserve indicator and a small seconds. The addition of a business calendar means that once again Oris is introducing a watch with a unique combination of complications. No other watch in the world brings these functions together.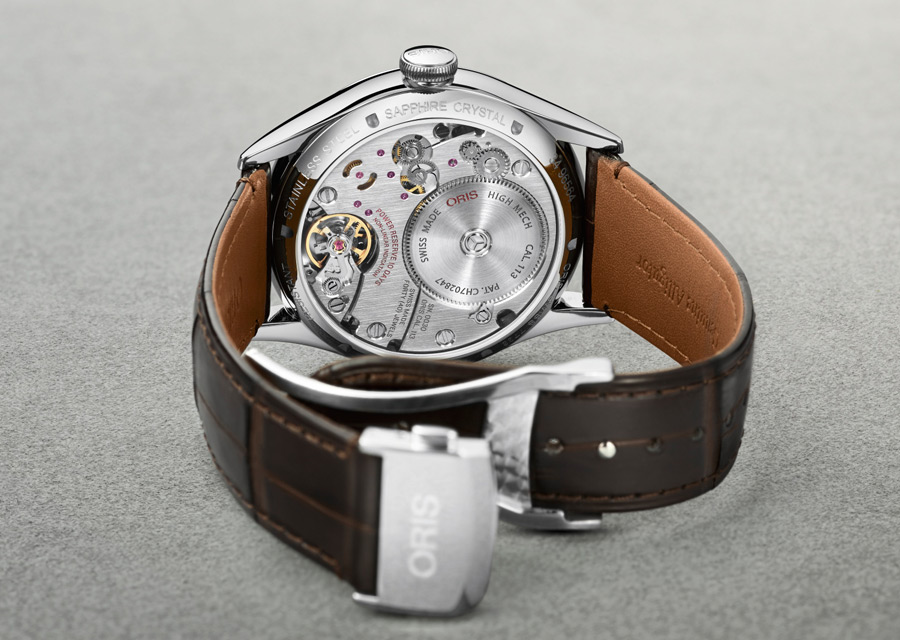 Behind this new model is Oris's newly founded Centre of Excellence, where the company's most innovative watches and movements will be developed from now on. By establishing this centre, Oris has reclaimed another part of its history, and put in place the foundations for its future.
Because it's an Oris, Calibre 113 will be industrially produced to the highest standards of Swiss watchmaking and offer customers who appreciate those traditions incomparable value. Despite its sophistication, the Artelier Calibre 113 is also a 'real watch for real people'.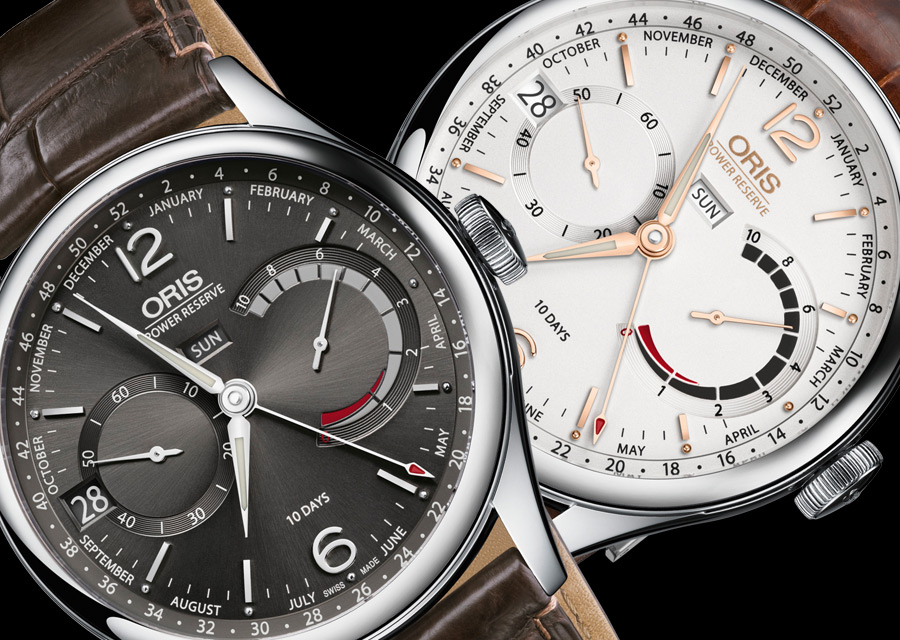 Calibre 113 will have a 43mm multi-piece stainless steel case with a sapphire crystal glass and case back so the watch's bold movement design can be seen in all its industrial glory. It will have apertures at 12 and 9 o'clock for the day and date indications, while the same central pointer hand will show the week and month. The hand has a red tip that corresponds to a gauge around the outside of the dial. Oris has engineered Calibre 113 so that all of these functions, as well as time setting and winding, can be operated through a single crown.
Oris Chairman Ulrich W. Herzog commented: 'Oris has a long and proud watchmaking tradition. Calibre 113 is another big step for us, becoming Oris's fourth fully in-house developed movement in as many years. This is an exciting time for Oris and Oris customers. Our Centre of Excellence is now firmly established as a home for our most talented watchmakers and a pillar on which we will continue to build our future as a mechanical watch company.'