Philanthropic action
Cartier Women's Initiative is celebrating its 15th anniversary
Founded in 2006 by Maison Cartier, this major program, aimed to help women-run and women-owned businesses from any country, has published a report about its evolution and results. "Sisterhood" is the key word for this large-scale action.

By Chloé Redler
Cartier Women's Initiative takes action for women and with them
Cartier and its philanthropic action
First and foremost, Cartier is renowned as one of the greatest specialists and influential companies of the luxury sector. The Maison is indeed a leading actor in many key fields: jewellery, high jewellery, watchmaking, perfumes, leather goods or accessories. Its creations, either iconic or ephemeral, illustrate its artisanal savoir-faire and its timeless signature. However, what you might not know – since Cartier doesn't talk much about its non profit activities (see the interview of Cartier's CEO Cyrille Vigneron with Frank Sans C) – is the creation of the Cartier Women's Initiative in 2006.
A project for all women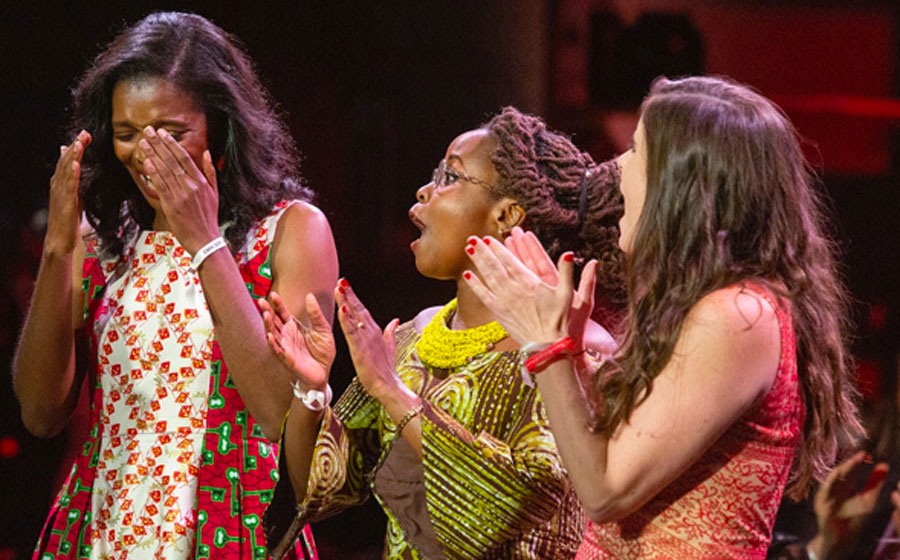 Overall, this program helps empowering women entrepreneurs to develop their projects and businesses by giving them a financial support. It also values their performance and reveals their natural abilities for leadership. This program is aimed to businesses from any country and any sector. However, they do need to meet some criteria: to be a women-run business with a strong impact on at least one of the United Nations Sustainable Development Goals (UN SDGs) set up in 2015.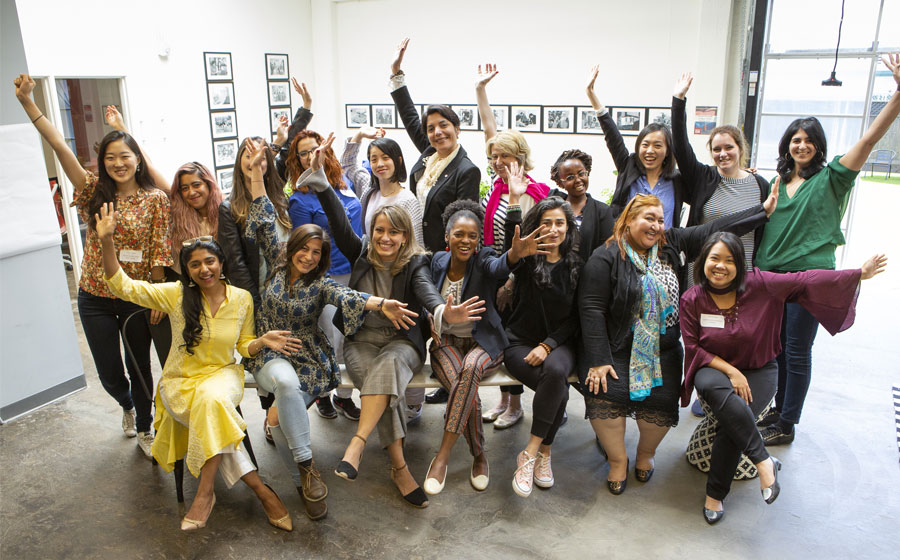 UN SDGs
The 17 "Global Goals" aim to end poverty and protect the planet. It also aims to bring peace and prosperity to all people by 2030. It's in that state of mind that the women of the Cartier's Women Initiative are providing their creativity, their savoir-faire and their financial resources to reach these "Goals".
Impact of the Cartier Women's Initiative program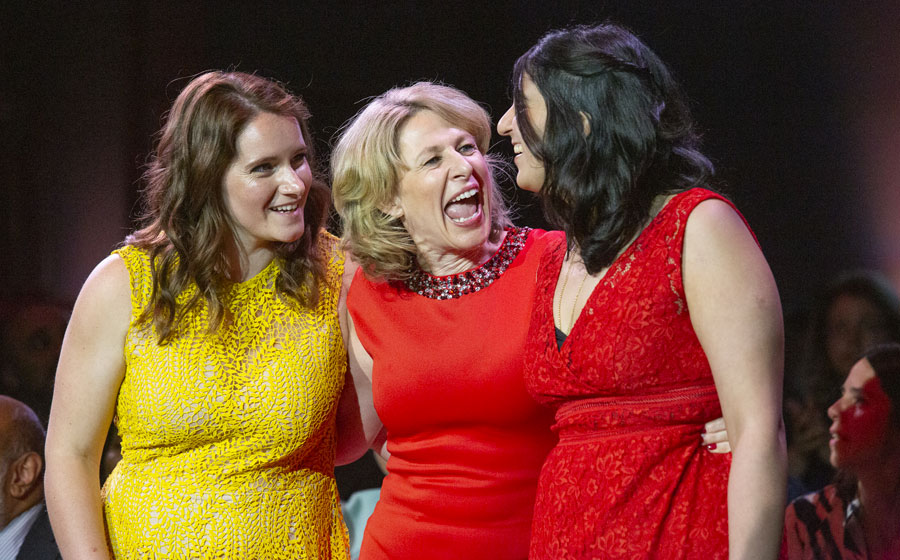 Numbers
Sometimes, nothing replaces numbers to realise the impact of an action. The Cartier Women's Initiative results are significant. Indeed, the foundation supported 262 women entrepreneurs from 62 countries with USD 6,440,000 to help their businesses. The number of women also went from 5 in 2017 – date of the first edition – to 24 in 2021.  
The Impacts Awards are given to former winners to celebrate the positive impact of the Cartier Women's Initiative program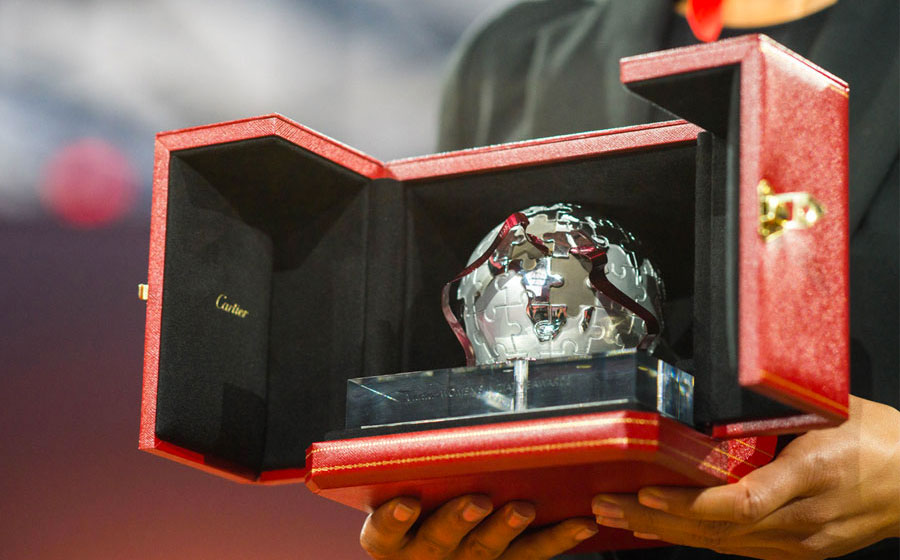 For the 15th anniversary of this program, Cartier wanted to honour former winners who played a significant role in their pursuit of the SDGs since their nomination. The Impact Awards cover three categories: Improving Lives, Preserving the Planet, and Creating Opportunities. The first-place winner of each category will be announced on March 6, 2022, during the Impact Awards Ceremony in Dubai (universal exhibition until March 31, 2022). She will receive a grant of USD 100,000, the second-place will receive USD 60,000 and the third-place will receive USD 30,000. The rest of the awardees will also receive human capital support of USD 10,000 worth.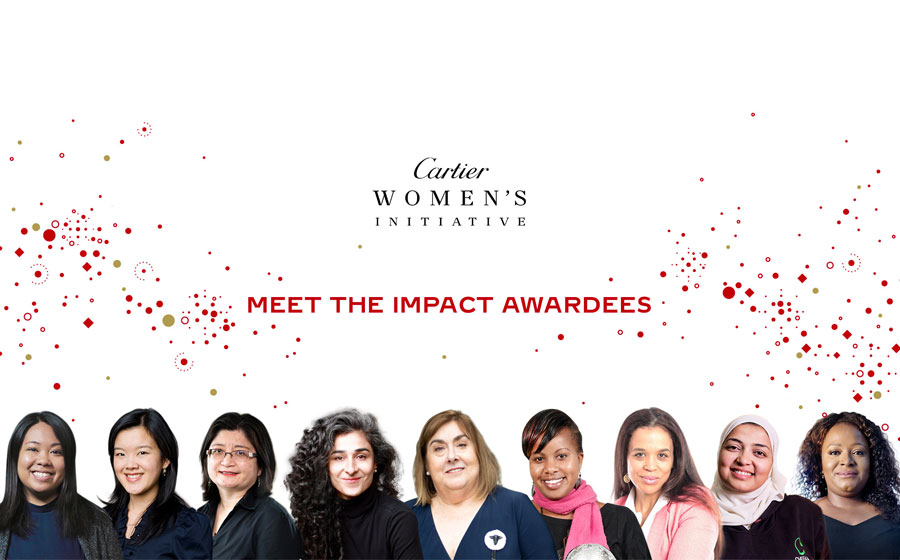 Beyond numbers
"Fellows routinely report that participating in the program has increased their self-confidence, improved their leadership skills, and expanded their networks", said Wingee Sampaio, Global Program Director of the Cartier Women's Initiative. Indeed, the women who were interviewed during an online survey in 2021 (40 questions to 228 former winners) said the initiative helped the growing of their business and collaborated to their personal development. The most noteworthy information is that 99% of them have declared that they contributed to at least one of the UN SDGs. Together, they have all taken part in the 17 goals.
What does the future hold? For 2023, the Cartier Women's Initiative will reward 13 different categories and support 39 entrepreneurs.
The list of the awardees in each category:
IMPROVING LIVES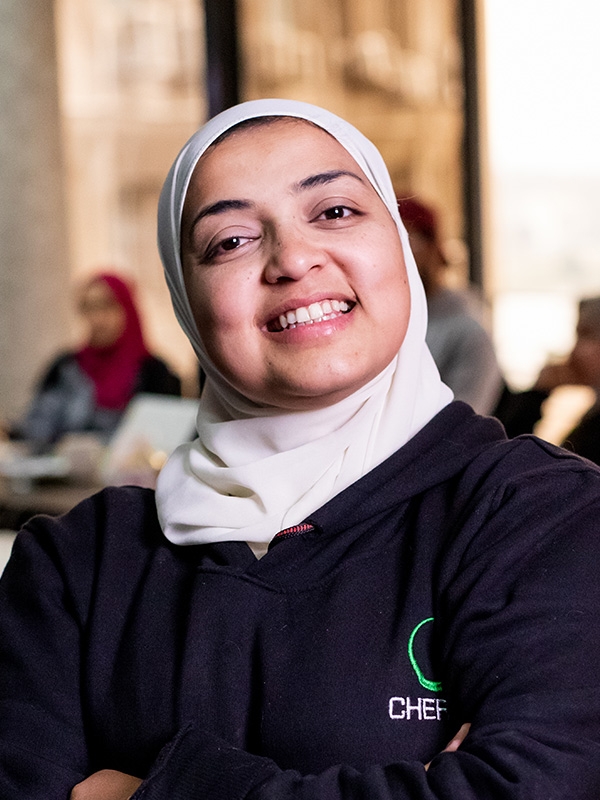 Rasha Rady, Egypt, Chefaa
Chefaa is an AI-powered digital platform that helps chronic patients order, schedule, and refill their recurring medicines regardless of location or income.
Nneka Mobisson, South Africa, mDoc
A mobile platform that provides people living with chronic disease with 24/7 access to virtual healthcare providers.
Temie Giwa-Tubosun, Nigeria, LifeBank
LifeBank is a medical distribution company that uses data and technology to discover and deliver essential medical products to hospitals in Nigeria.
PRESERVING THE PLANET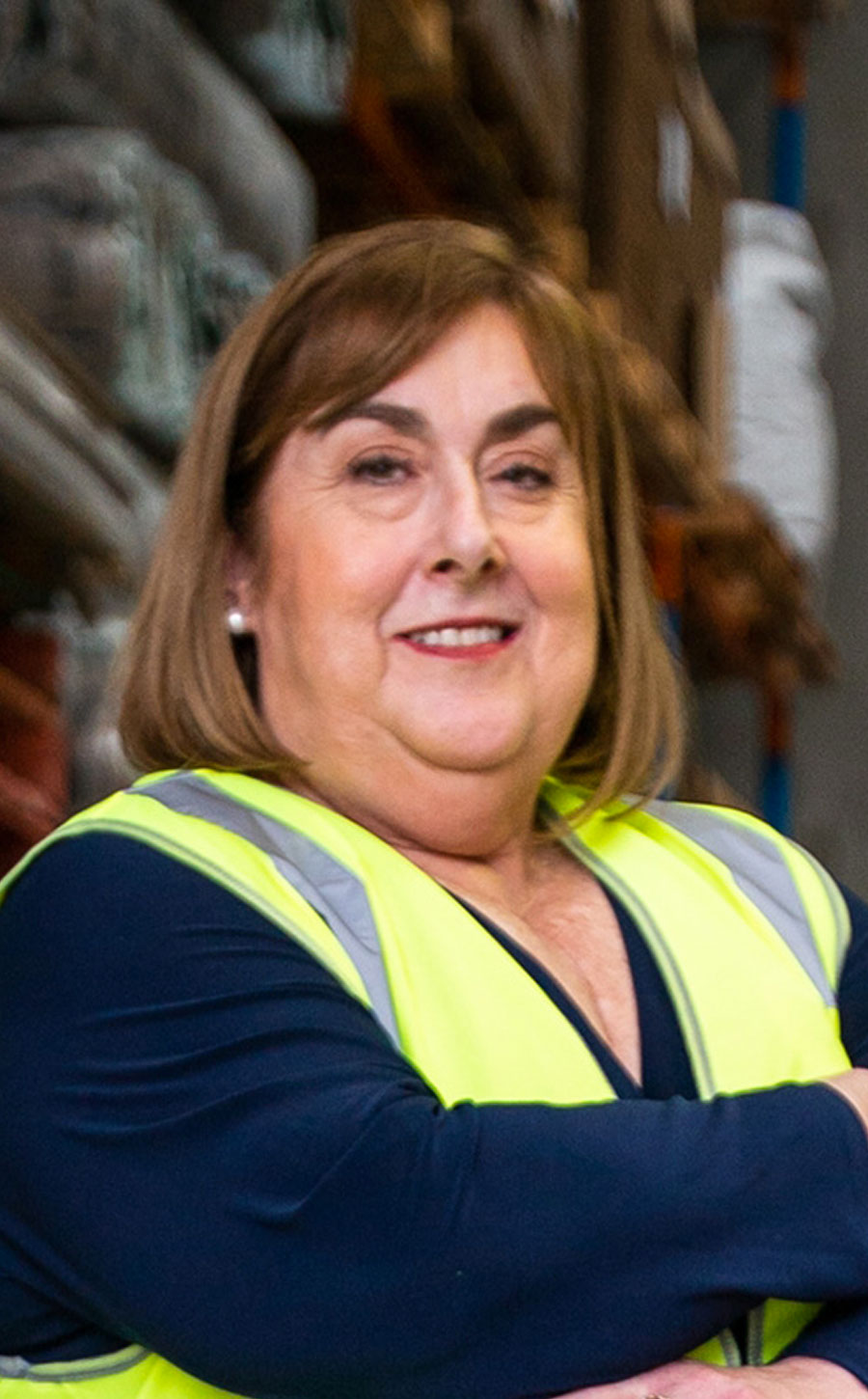 Joanne Howarth, Asutralia, Planet Protector Packaging
Planet Protector Packaging manufactures environmentally responsible insulated packaging made from sheep waste wool for the transport oftemperature-sensitive goods.
Lorna Rutto, Kenya, EcoPost
EcoPost manufactures durable fencing posts using plastic waste, an environmentally friendly alternative to timber.
Charlotte Wang, Chna, EQuota Energy
EQuota is an energy optimization company that combines artificial intelligence and big data to deliver energy efficiency solution.
CREATING OPPORTUNITIES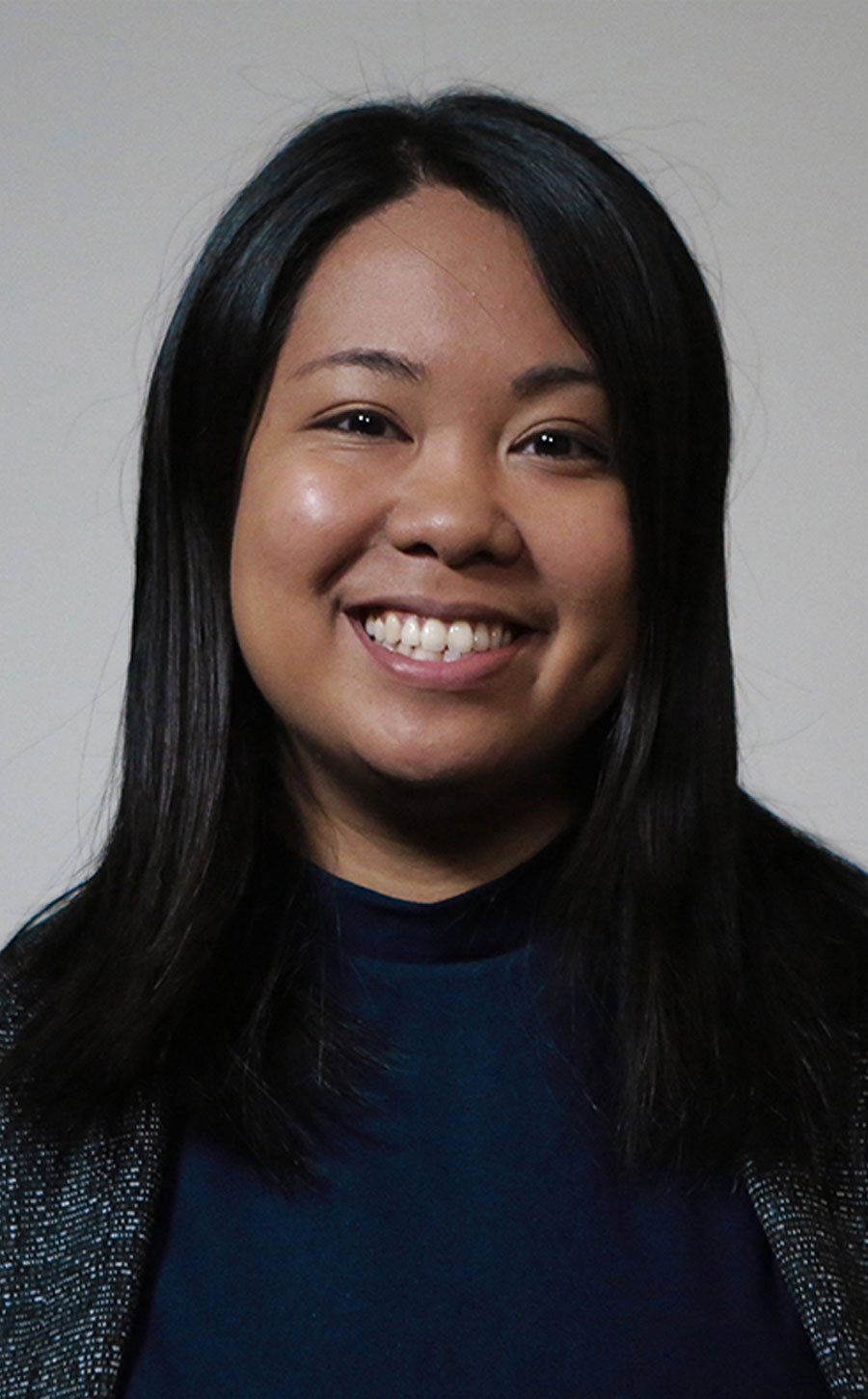 Carmina Bayombong, Philippines, InvestEd
Invested is an investment platform providing student loans to underserved youth using a proprietary credit rating algorithm.
Carol Chyau, China, Shokay
Shokay produces children's clothes and accessories, home furnishings and yarn using yak fiber purchased directly from the region's herder. 

Fariel Salahuddin, Pakistan, UpTrade
UpTrade offers a bartering service enabling off-grid rural communities. It exchanges livestock for solar-powered water pumps and home systems. 
CARTIER WOMEN'S INITIATIVE WEBSITE
Watch also: