Natural beauty
Château Berger cosmetics: the chic and charming trio
Changing seasons, pollution, bad eating habits, stress… our skin suffers all kinds of aggressions. Most of the time, it lacks mineral salts and water, so it needs to be hydrated, oxygenated, purified, cleaned, smoothened and strengthened very frequently. But what are the products to choose, and which beauty routines and healthy habits to adopt? In order to improve the beauty of our skin, Château Berger chose to incorporate hyaluronic acid into their products, and they've answered all of our questions.

By Chloé Redler
Created and developed by three women – and not just any women: Laurence Fogli and her two daughters Marion and Lilou – the Château Berger cosmetic line is intergenerational. The line was made for all kinds of women and all kinds of skin. Their philosophy: "beauty at any age".
Château Berger, a trio of experts
Three women, two generations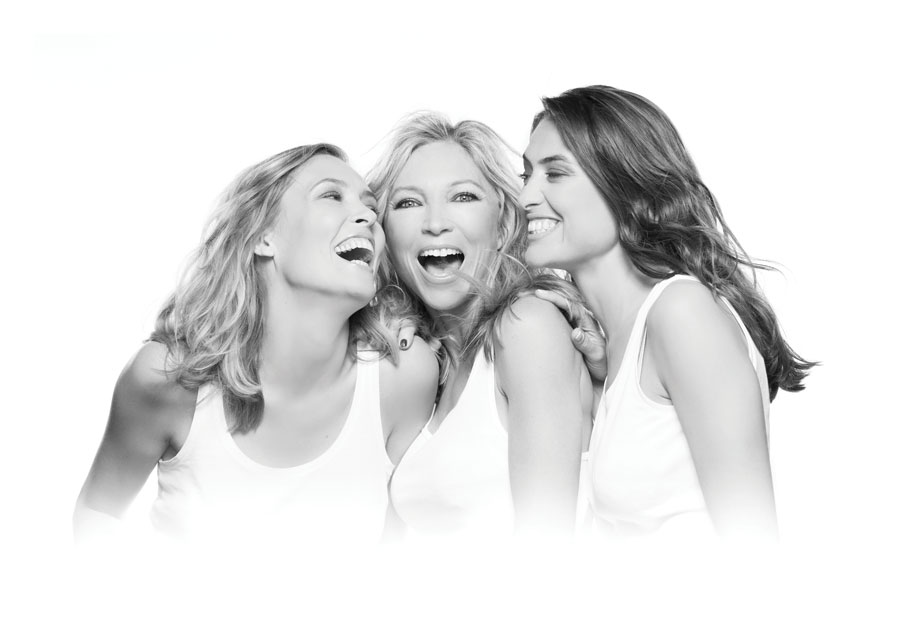 Their story echoes those of many mothers and daughters. It was our mothers who taught us, from our youngest age, how to take care of our skin, how to clean it, and how to hydrate it morning and evening. It was also their makeup remover and their anti-wrinkle cream that we used to steal. This is the story of a mother and her daughters like many others. It's a story of inheritance; it's the story of Château Berger.
Experts among experts
The creators, who have already an extensive knowledge of thalassotherapy and spa, have managed to find the best team for this project. Chemists, doctors and surgeons have developed together this product line, which now has more than twenty references. Created as an alternative for traditional plastic surgery, these 100% made in France products are expected to make the quality, thickness, glow, and youth of the skin last longer.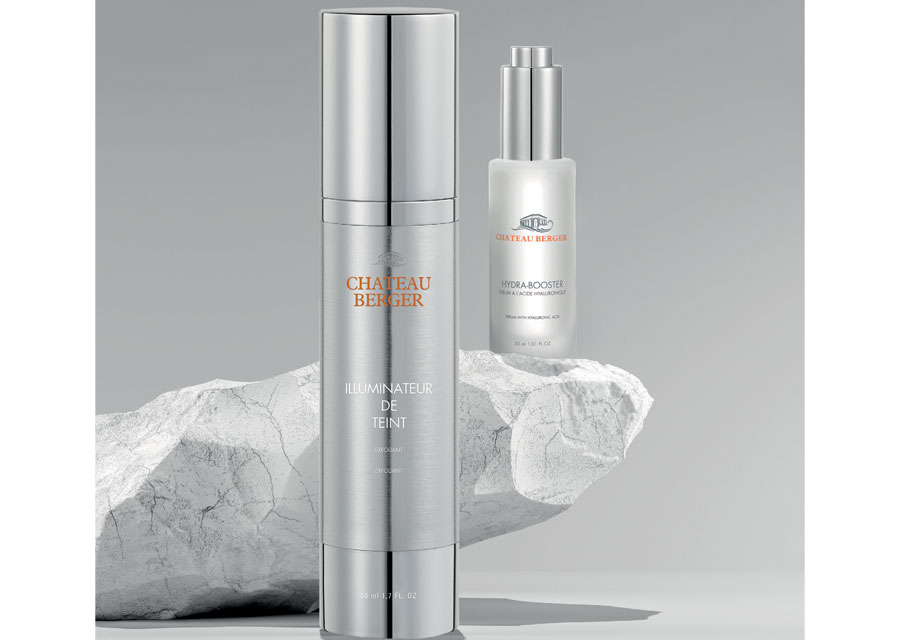 Château Berger, a lifting cosmetic
A major asset for your skin : the hyaluronic acid
The hyaluronic acid, or "the gifted child of cosmetics" as the Château Berger team likes to call it, is a molecule naturally produced by our body. The acid can be found in all the products of the line (except for the Complexion Brightener). The molecule fixes skin slacking and prevents wrinkles, offering the skin a second youth thanks to its plumping, thickening and, above all, hydrating properties.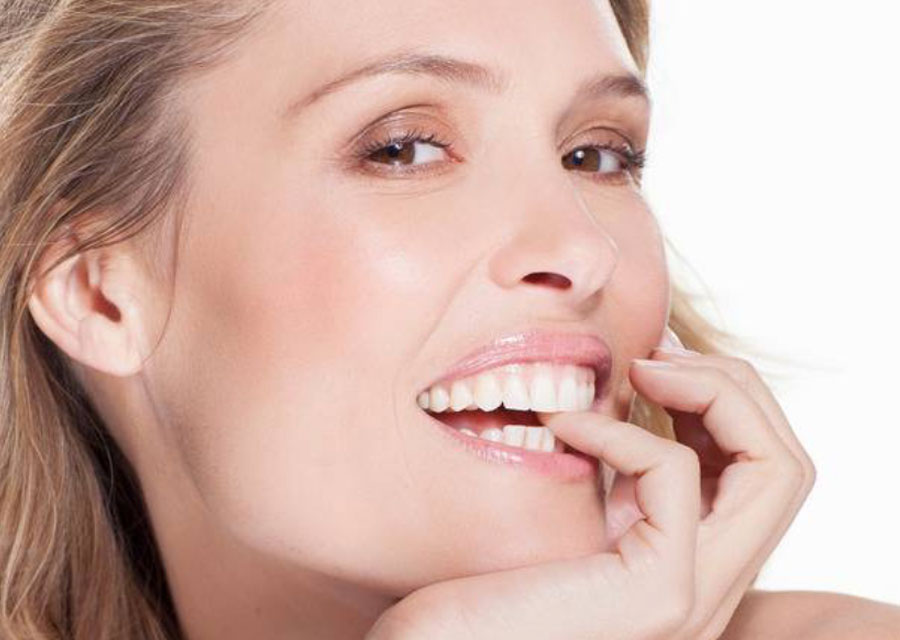 The benefits of sea and land
Closely and geographically tied to the city of Marseille and to the Mediterranean Sea, the brand combines marine extracts and natural plant extracts. Brown and green seaweed – alaria esculenta, chlorella vulgaris – or plankton, are all co-stars to tamanu oil, pomegranate and cupuaçu extracts. This powerful hydrating mix improves the beauty of the skin, as it is rich in minerals, vitamins C and E, amino acids, fatty acid, and trace elements.
A Château Berger beauty routine for every woman
Laurence's beauty routine
Intense Brightness serum – 48 euros the 15 ml bottle
As the name suggests, this intensive brightness serum boosts the skin, by giving a smooth and tonified look to it, and tightening the pores. A surprising mix of hyaluronic acid, centella asiatica, ginseng, sea extracts and vitamins.
Velvet Beauty mask – 64 euros the 50 ml bottle
A perfect combination of hyaluronic acid, cupuaçu vegetal butter, vitamins E, and carthame oil. This moisturizing mixture softens, tightens and makes even the dullest skin glow.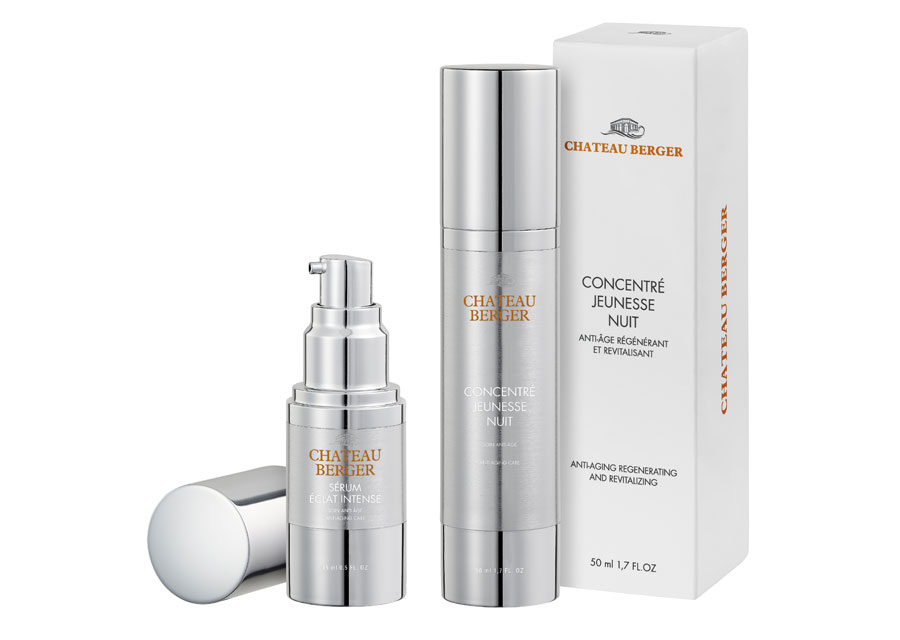 Lilou's beauty routine
Makeup Remover – 28 euros the 100 ml bottle
For face and eyes. The product is enriched with cornflower and verbena floral waters, known for their soothing and refreshing properties.
Complexion Brightener – 58 euros the 50 ml bottle
This one is a skin exfoliator, with a creamy texture, for increasing the skin microcirculation. It also fixes skin imperfections and even out the tone. And at the same time, it prevents dehydration.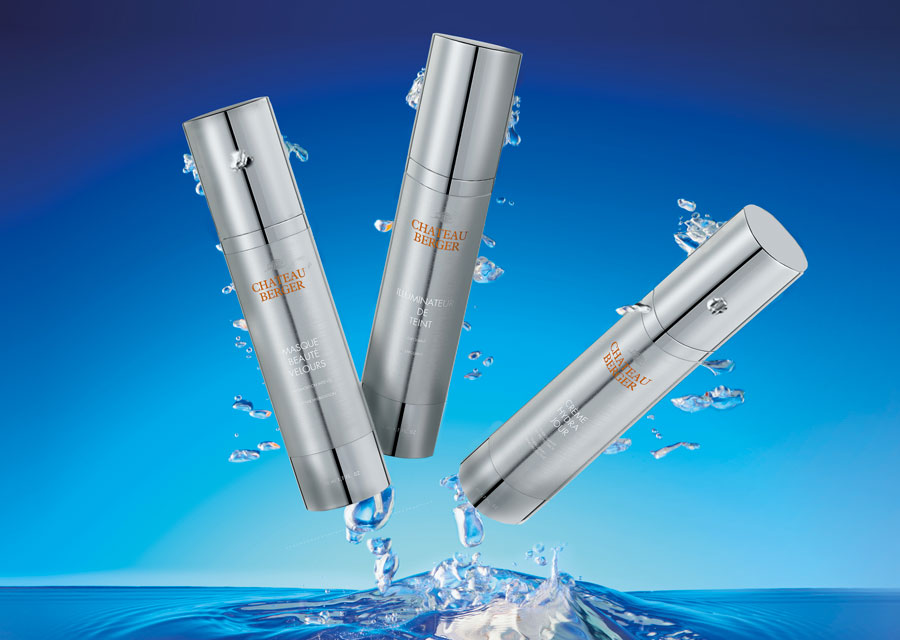 Marion's routine
Flash Contour Pocket – 29 euros the 15 ml bottle
The Flash Contour Pocket is enriched with tensing active elements (acacia and rhizobium gums) and decongesting ingredients (horse chestnut). Its formula contains cornflower floral water and witch hazel for a soothing touch. This is the perfect combination to reduce and smooth wrinkles around the eye. 
Our favourite: Brume d'éclat
This ultra-fresh face mist makes your skin glow from the moment you put it on. You can carry it on your purse and use it on your face and neck at any moment of the day. We suggest that you use this product as a makeup fixer in order to make the makeup last longer.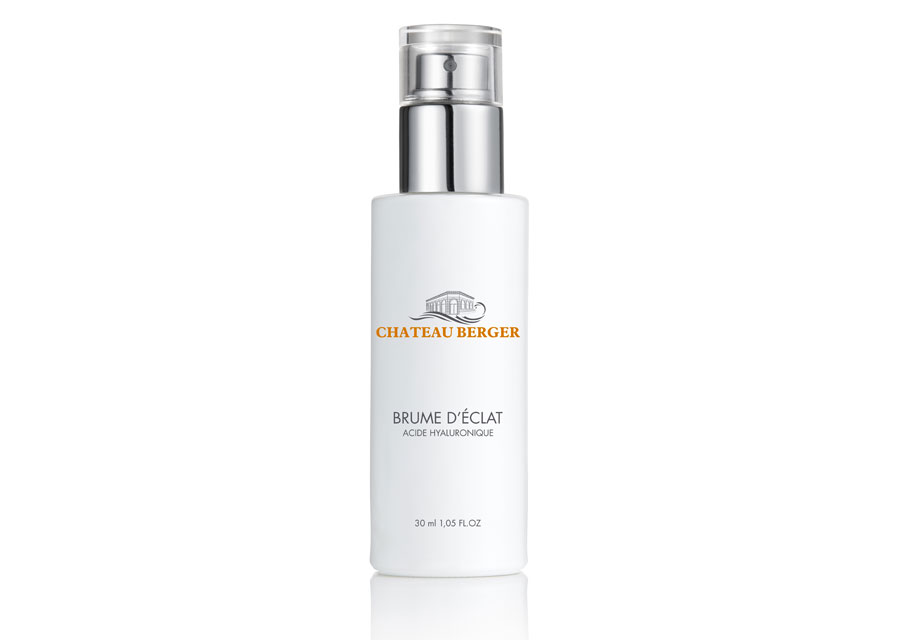 See also – Le Sérum du Docteur Fogli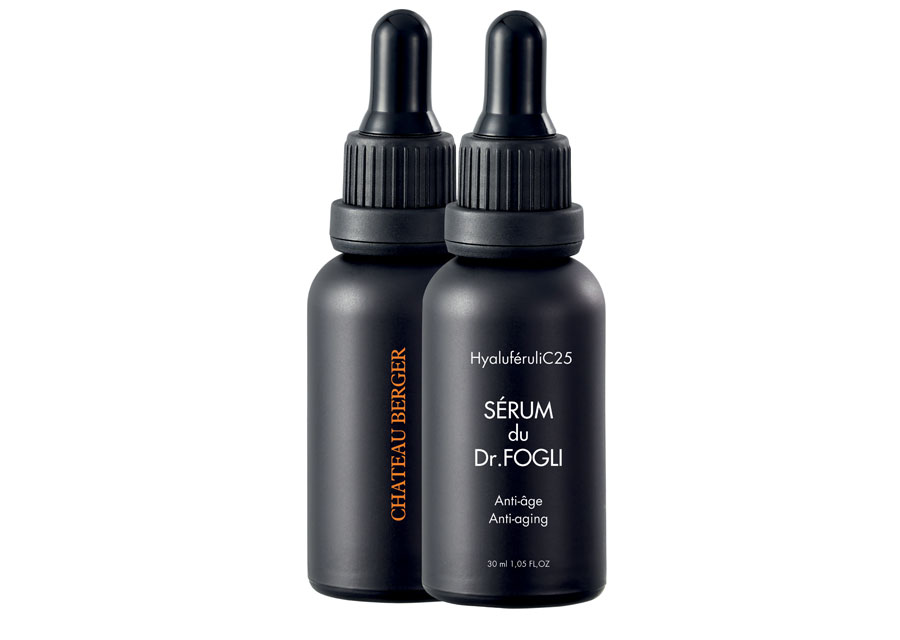 Following the "cosmeceutical" movement (a new word composed of "cosmetic" and "pharmaceutical"), this gem of a serum with drug-like qualities will improve the elasticity and firmness of your skin and even out the tone. Developed by plastic surgeon Alain Fogli, it reduces pigmentation spots and removes wrinkles. Apply it in the evening before your skincare routine. It is not the Holy Grail of eternal youth but it does help regenerating the skin.
128 euros the 30 ml bottle
Beautiful women, and beautiful men too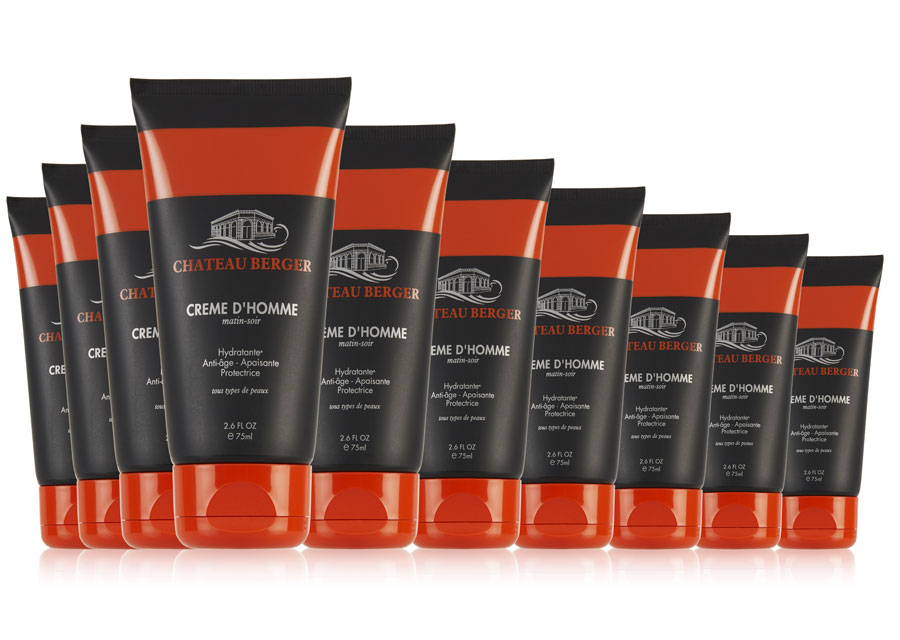 Nowadays, taking care of the skin is part of their everyday beauty routine for men. So it is not surprising that Château Berger has created a skincare cream for men. The anti-ageing and antioxidant product has a light and fresh texture. It contains a combination of hyaluronic acid, baobab oil, lychee extracts, vitamin A, menthol, aloe vera and marine silenus. It is the perfect aftershave. 
Crème d'Homme – 55 euros the 75 ml bottle