At Chaumet, the Dandy collection celebrates its 15th anniversary with three new pieces whose jeweller's spirit is reflected in the extreme refinement of the details: two are in polished pink gold, brushed chamfer and grained dial, and one in steel with a Chaumet blue dial. All in finesse and roundness, more elegant than ever, the Dandy reinterprets the emblematic codes that have made it, since its creation, one of the icons of Chaumet's men's watchmaking.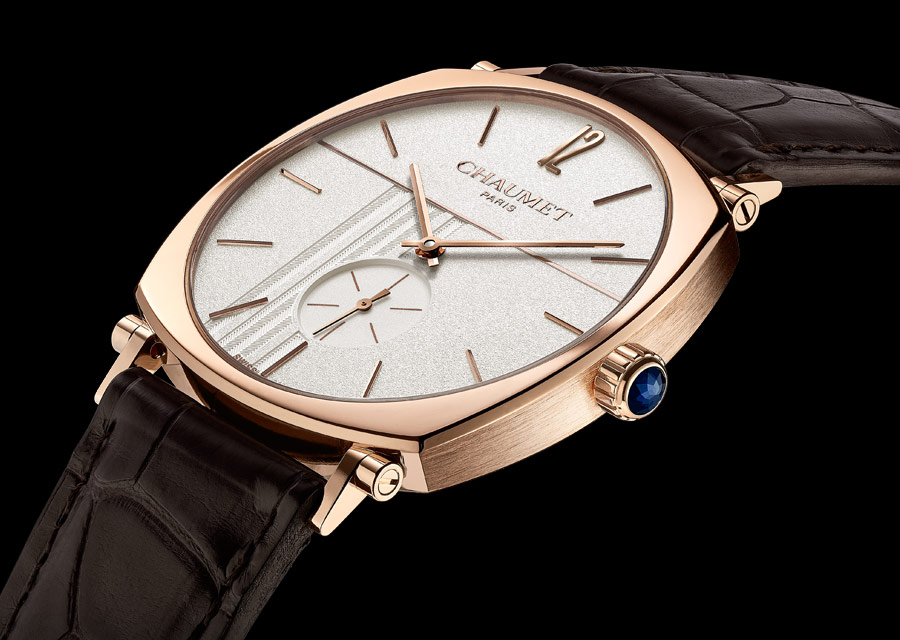 In 2003, Chaumet made the news by unveiling the Dandy, the first distinctive dressed watch for men. Its round dial is housed in a "cushion" shaped case. Although it recalls the geometry of some of the timepieces of the Roaring Twenties, this design belongs to the house's identity codes. It actually directly refers to the size of the famous Regent diamond, the largest diamond in the Crown Treasury that the goldsmith and jeweller Marie-Etienne Nitot, founder of Chaumet, set on Bonaparte's consular sword in 1802.
Quintessential style and elegance
The shape of the case is not the only one that conveys the symbols of the house. The Dandy watch has vertical lines. These Bayadères stripes, taken from the tuxedo cloakroom, are inspired by a Chaumet advertising poster from the 1920s. To this decoration, which is extended to certain references of the dial on the bracelet, is added the number 12, which echoes the address of the Chaumet boutique on Place Vendôme in Paris.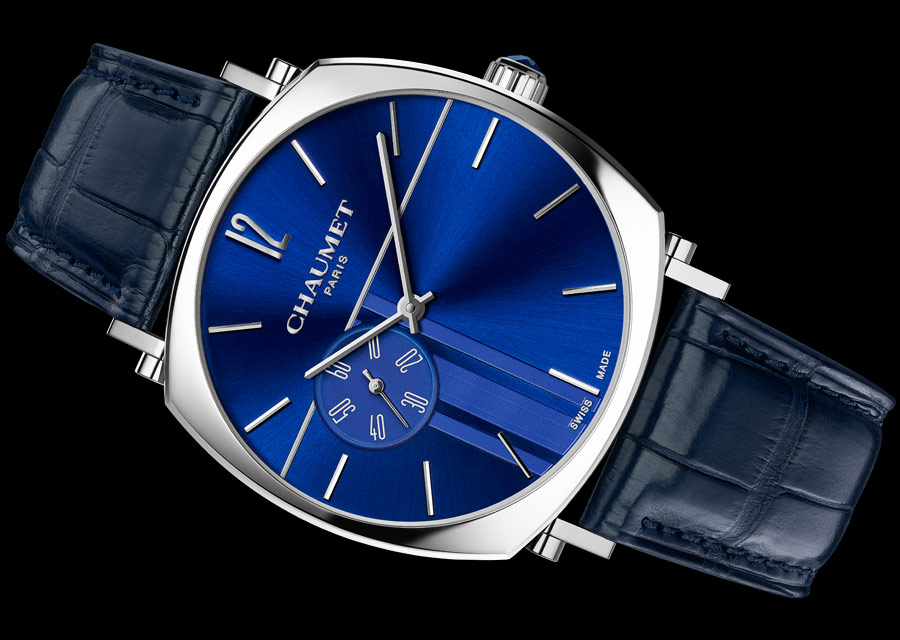 Pocket watches and jewellery, wedding rings, ringlets and bracelets have joined this collection for men, immediately adopted by the Dandies for whom discretion rhymes with distinction. A collection that has also grown very quickly and regularly over time with timepieces with watch complications: chronograph (2005), jumping hour and GMT (2007), small second metronomic (2010), large date (2012), regulator (2013)…
Redesigned, refined and contemporary, the Dandy watch will add a touch of jewellery history to men's wrists in 2018. Three new models: two in pink gold, black or cream dials; one in steel, Chaumet blue dial, offer a subtle refinement, appreciated by those who assert a style that resembles them.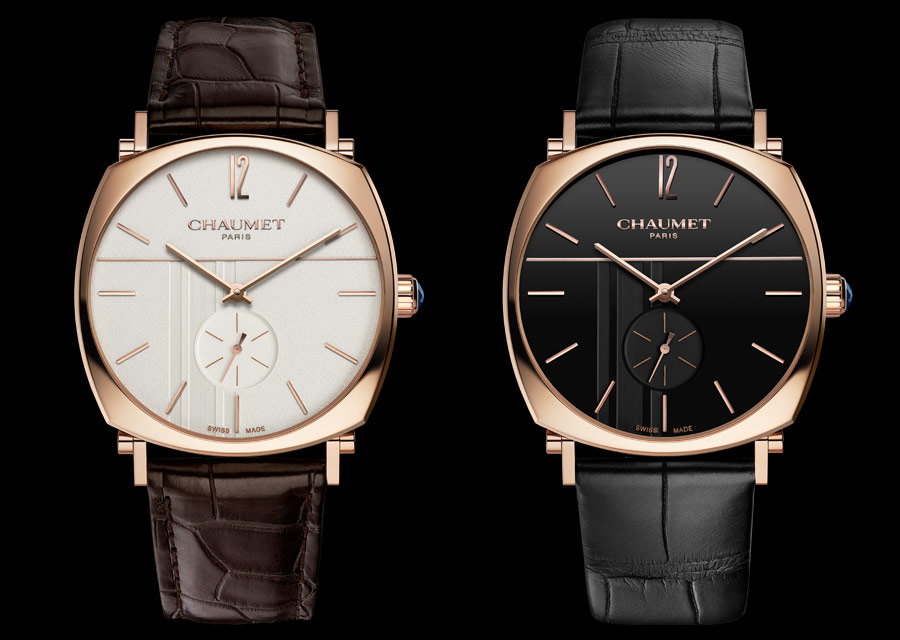 Fans of this timepiece, a paragon of their refinement, today's dandies, Sean Armstrong, Erwan Fonson, Sébastien Le Rest, Germain Louvet, Kyf, John Nollet… pose for photographer Matthew Brookes, assuming this very personal and very Parisian masculine elegance, made of reinvented tradition and controlled relaxation.
The new Dandy models reinterpret the emblematic codes that have made this watch an icon of men's watchmaking since its creation. While its cushion shape still echoes the Regent, diamond chosen by Bonaparte, sleek lines, polished case and chamfer, brushed edge, powder-coated or satin-finished dial, tone-on-tone Bayadère stripes, fluted crown set with a blue sapphire… offer it a new modernity further underlined by the possible choice of three fabric bracelets.