Chaumet High Jewellery
Dare to wear Joséphine!
A invaluable echo to the multiple aspects of the empress' personality, Chaumet's new Joséphine collection renews with a traditional two-centuries savoir-faire, while still being closely linked to contemporary creativity. Rings, necklaces, earrings, tiaras and feminine watches adorn a sparkling line with a unique and resolutely modern style.

By Chloé Redler
The Joséphine Aigrette watch, the centerpiece of the collection 
An original way to wear the watch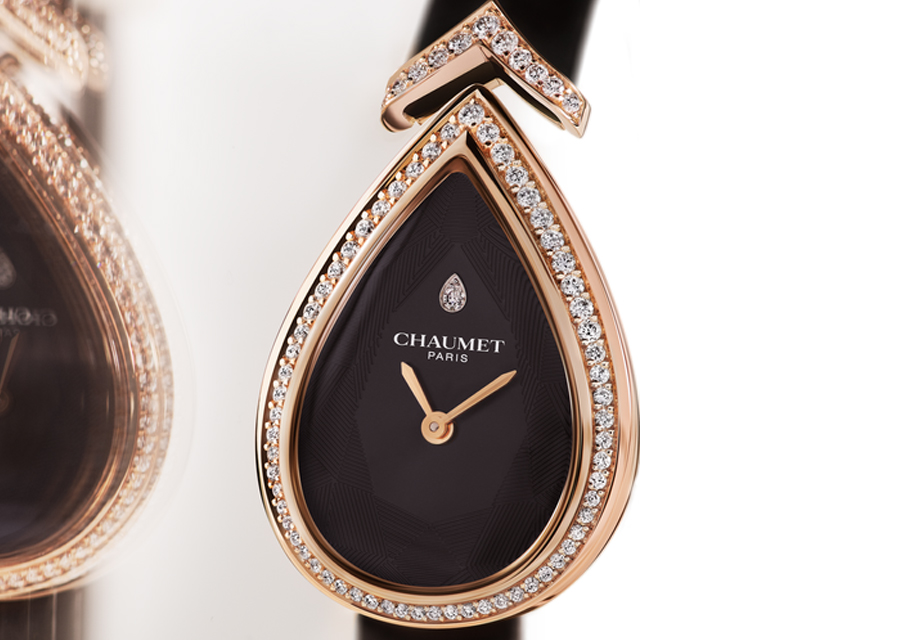 The wife of Emperor Napoléon I would undoubtedly have loved to wear this extremely feminine model. A jewel watch "par excellence", the Joséphine Aigrette stands out because of the unique way it is worn. There are no buckles, only a bracelet with a single fastening, that is free to embrace a delicate wrist, the end of which takes up the V-shaped of the aigrette. Highly symbolic, this refined finish highlights a pear-shaped case, very dear to the Empress.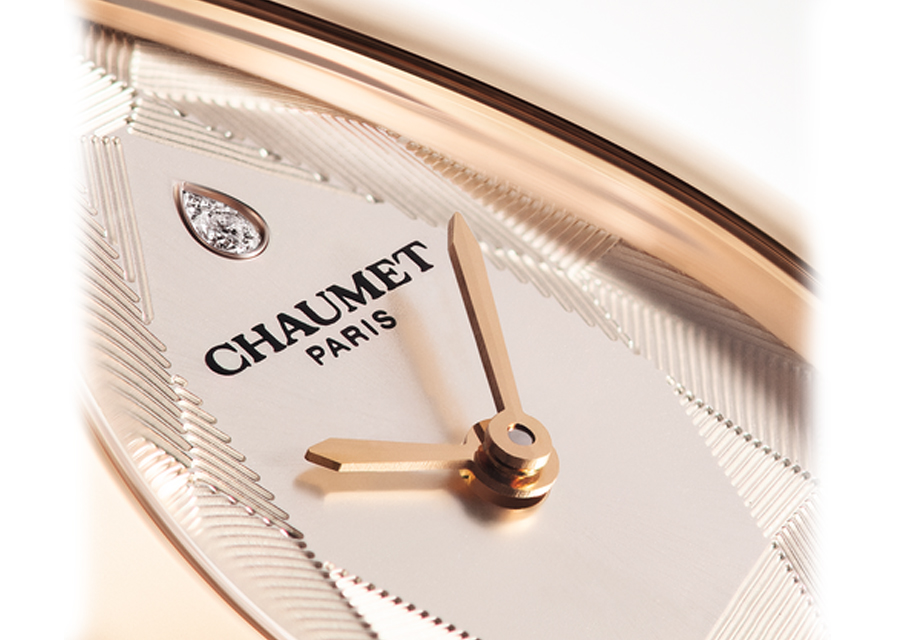 Like the rose gold version, the timepiece features a white sun-brushed dial engraved in a manner that is reminiscent of the faceted stones. A brilliant-cut diamond discreetly placed at 12 o'clock enhances the whole jewel. Note that the bracelets are available in several sizes in order to perfectly fit every woman's wrist.
Elegant variations of the Joséphine Aigrette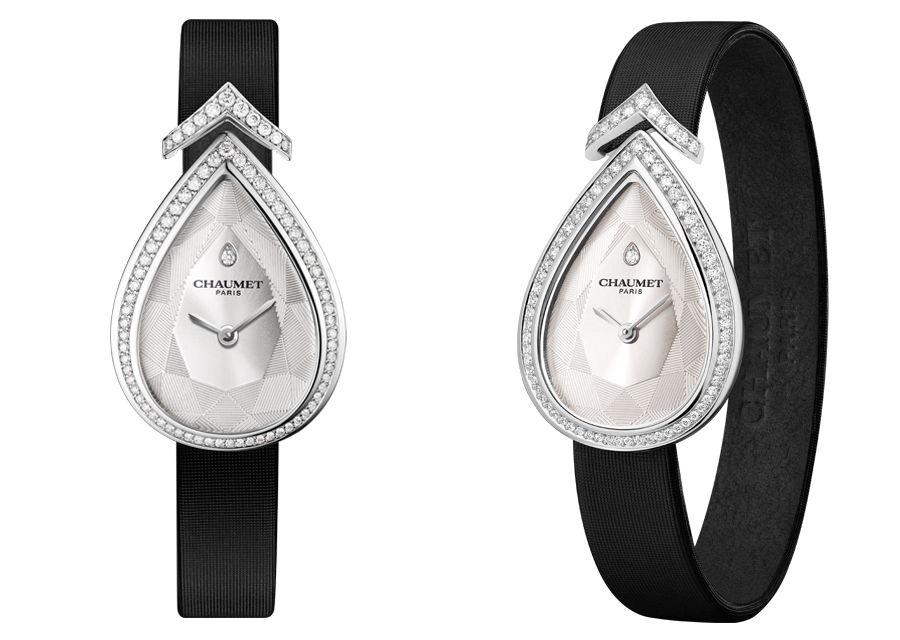 Powered by a beautifully crafted Swiss quartz movement, the Joséphine Aigrette watch is available in five different versions.
From the white gold, diamond-set bezel, white sun-brushed dial and satin strap; white gold, engraved black dial and black leather strap; rose gold, diamond-set bezel, engraved black dial and black leather strap. To the white gold, diamond-paved bezel and dial and satin strap; rose gold, white sun-brushed dial and black leather strap. Fans of fine jewellery will find a model to match their outfit for the day…or night.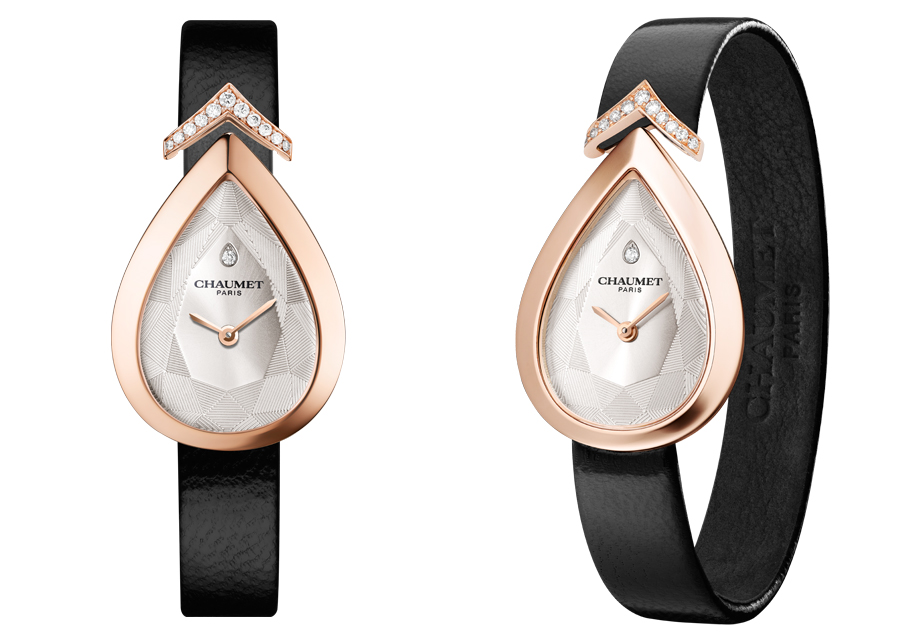 Read the technical data sheets of the Joséphine Aigrette watches by Chaumet.
Chaumet's jewels, a fashion statement
Mix and Match yourJoséphine jewellery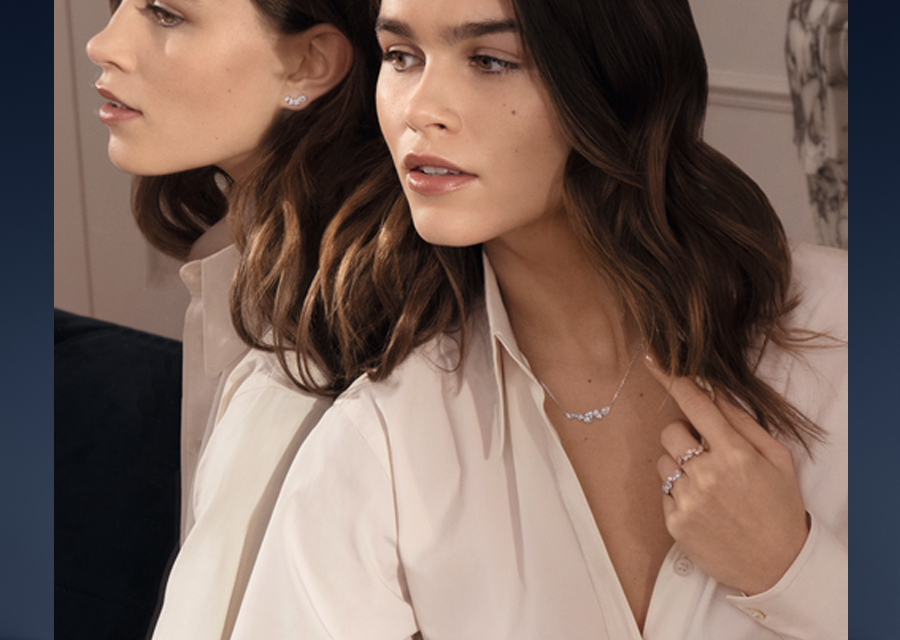 An inspirational figure in the Haute Joaillerie house, Joséphine was – as we might call her today – a true fashion icon. Ahead of her time, she was a trendsetter. True to her free and artistic spirit, Chaumet unveils the Joséphine Ronde d'Aigrettes rings in rose gold (€4,120), white gold (€4,390) and white gold set with an aquamarine (€4,000).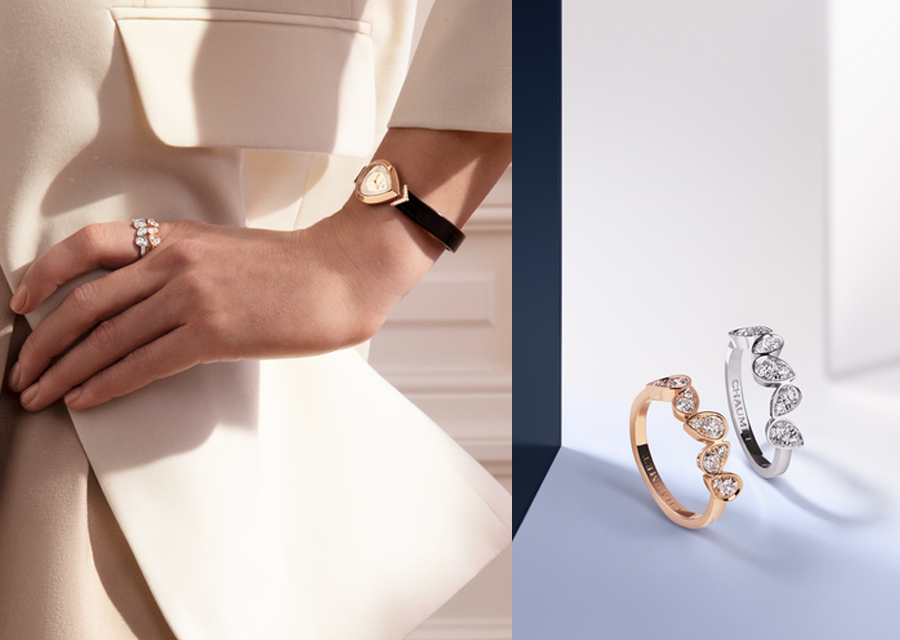 Very contemporary, they can be worn alone or combined for a modern look. These pieces can be worn along with the white gold necklace set with diamonds (€5,410) or the white gold necklace set with two aquamarines (€4,940), the Joséphine Aigrette bracelet (€20,650) or the asymmetrical Joséphine Ronde d'Aigrettes earrings (€5,290) for a never-ending styling game.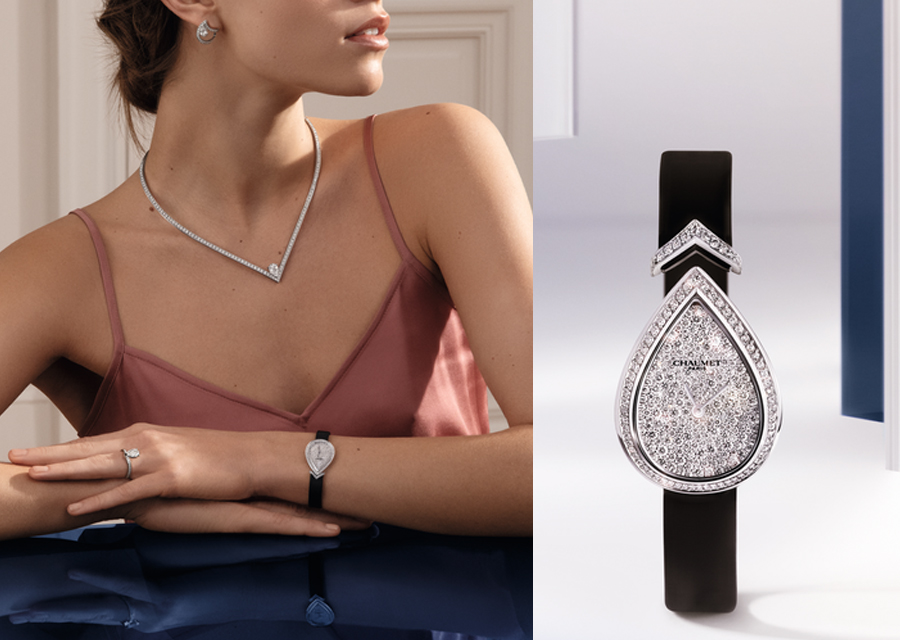 Successful pieces
Emblematic shape associated to the Empress by Chaumet , the pear is at the heart of the House's jewellery creations. It is brilliantly encrusted on the royal sets of the Joséphine Valse Impériale line, which is inspired by Joséphine's eternal grandeur. An example is the Joséphine Valse Impériale necklace in white gold set with a central pear-cut diamond (2.50 carats), nine pear-cut diamonds (5.08 carats) and a multitude of brilliant and pear-cut diamonds.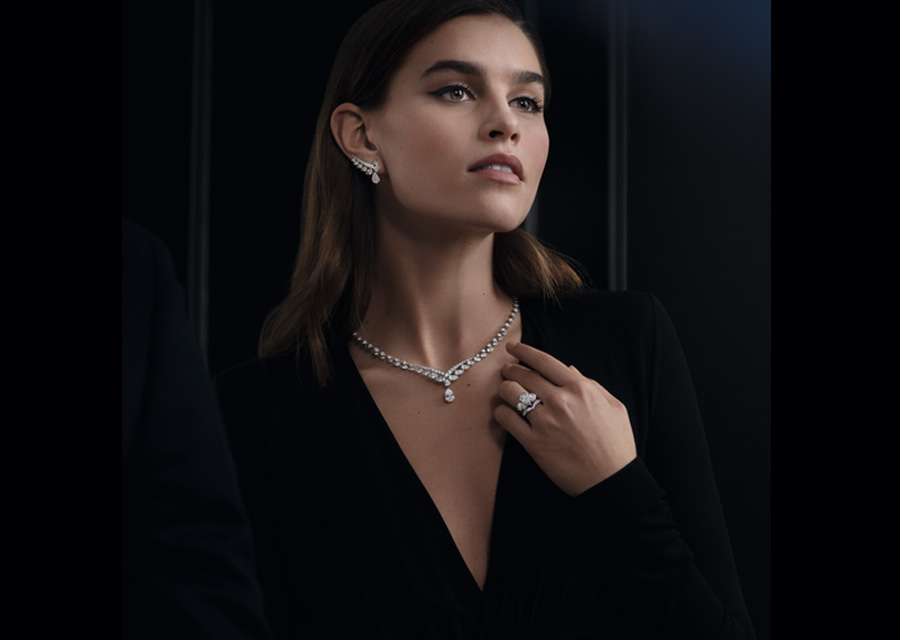 The eye also lingers on the Joséphine Valse Impériale tiara in white gold, which illustrates the remarkable work of the House's jewellers. Chaumet's signature "fil-couteau" or knife-edge technique consists in making the metal disappear to let the diamonds shine, which here seem to rise towards the sky.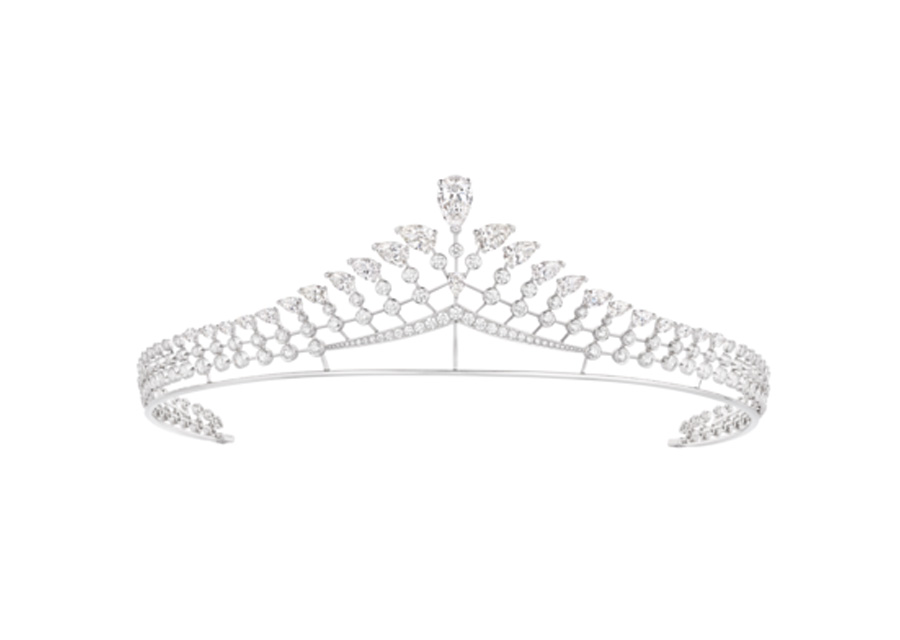 Him and Her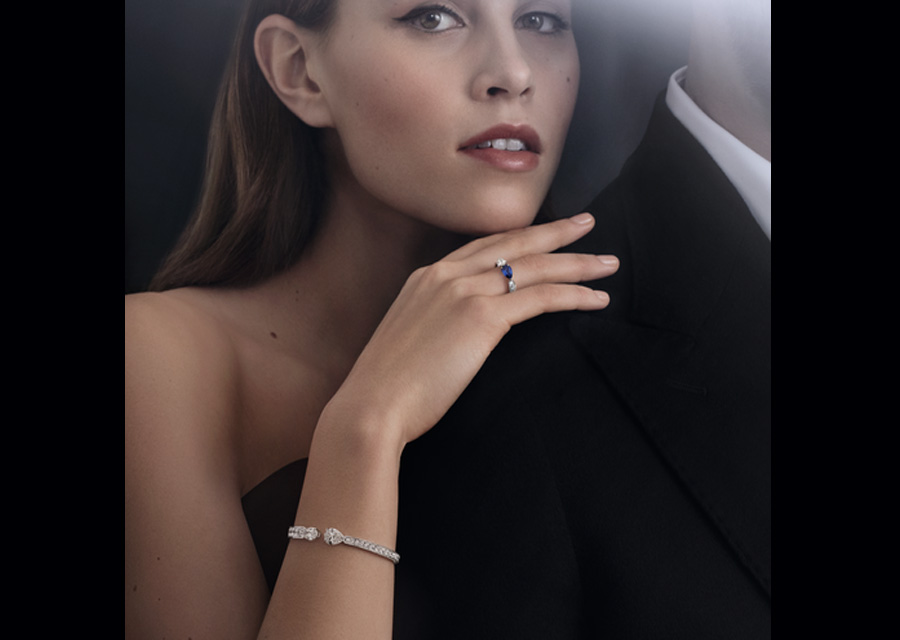 The Joséphine Duo Éternel line symbolizes the legendary couple formed by Napoleon and Joséphine. In the tradition of Chaumet's emblematic "jeweller of feelings", the Joséphine Duo Éternel bracelet in white gold is stands out because of its asymmetrical elements and its two pear-shaped diamonds joined together in a "tête-à-tête" formation. A marvellous piece.
To go further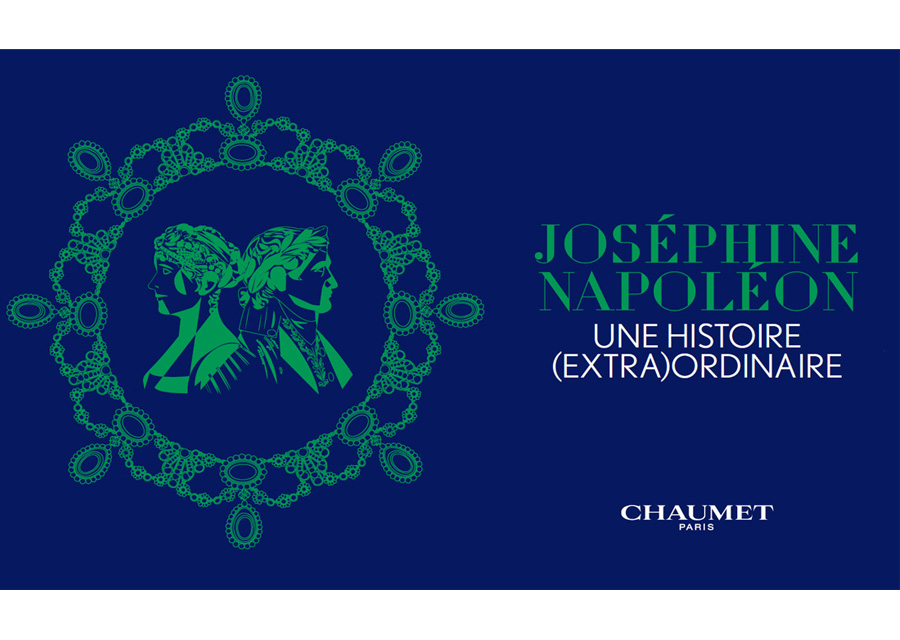 A privileged yet discreet witness to the passion burning between Joséphine and Napoléon, Marie-Étienne Nitot, visionary jeweller and founder of the House that would become Chaumet, was able to gain the appraisal and artistic recognition of the eternal duo. As the only private actor to have been invited to celebrate the bicentenary of Napoleon's death, Chaumet is organizing from 8 May to 18 July in the historic salons on 12 place Vendôme in Paris, the exhibition "Joséphine Napoléon, une histoire (extra)ordinaire)". Free of charge and open to everyone upon reservation, it retraces the couple's pompous and grandiose passion through more than 150 exclusive pieces of jewellery, paintings, art works, letters and graphic art documents.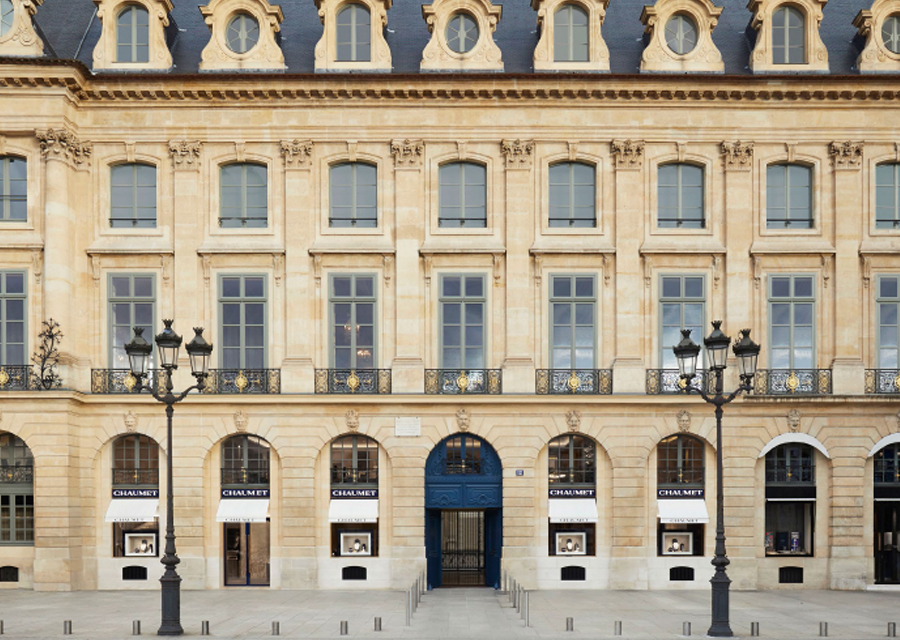 Reservations : www.chaumet.com/fr/exposition-josephine-napoleon.