de Grisogono – Samsung : a smartwatch for women
By MyWatch
The daring soul of de Grisogono meets the Samsung's technological expertise to create a smartwatch, surprisingly elegant.
Reserved exclusively for women, the Samsung Gear S2 by de Grisogono sports white and black diamonds and a rotating bezel that retains its functionalities. This smart jewelry and glamorous watch will be available in June.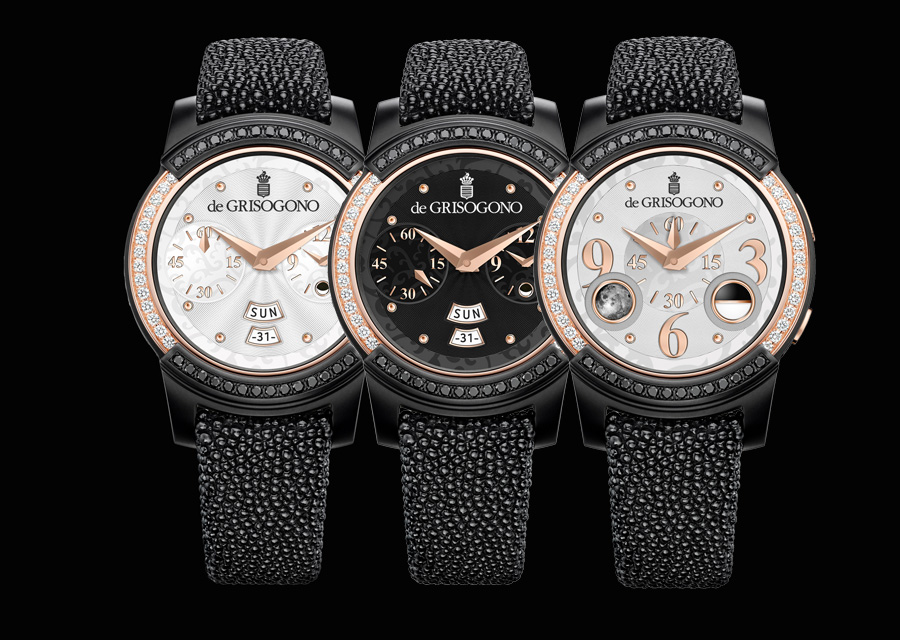 Love(d) Smart Time
An inimitable jewellery aura. Right at first glance, the Samsung Gear S2 by de
GRISOGONO channels jewellery and watchmaking inspiration, evoking the distinctive
de GRISOGONO design codes. Rose gold, black diamonds and a bracelet studded
with its signature galuchat. The sleeping beauty is radiantly arrayed in supremely
sophisticated style, awaiting only a gentle caress of the rotating bezel to open its heart.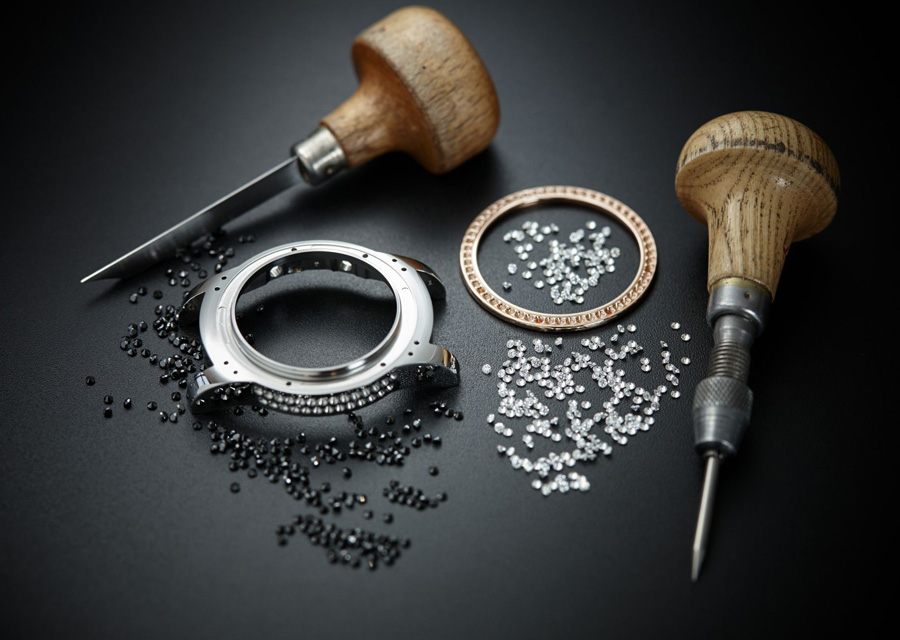 The Samsung Gear S2 by de GRISOGONO instantly catches and holds your gaze as it
subtly reveals the treasures it harbours. It appears beneath the mysterious blackness of its dial. This innovative reading of time is accompanied by all the accessories of today's connected woman. The sophisticated technology developed by Samsung, a global leader in tech innovation, takes to the runway in a haute couture gown.
The graceful, high-touch creation knows everything about the woman who has become its ally.
When two creators of icons connect their vision, they naturally develop a desirable,
intuitive and compatible watch pervaded by an innate elegance tinged with audacity.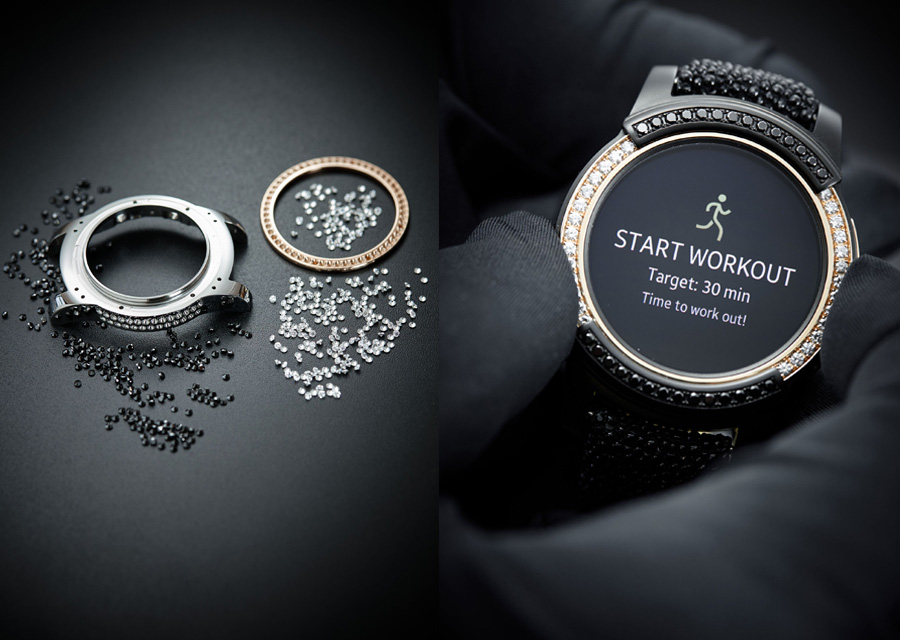 A precious watch carrying the inimitable glamorous touch of the jeweller watchmaker de GRISOGONO and equipped with SAMSUNG's connected intelligence
This partnership between de GRISOGONO and Samsung goes far beyond co-
branding, since de GRISOGONO and Samsung were driven by a determination to
create an extraordinary product: the most glamorous smartwatch. The mutual respect
between the two brands led Samsung to entrust its daring innovation to the creative
hands of Fawaz Gruosi and to his watchmaking and jewellery artisans. The result is a
jewellery watch designed and sculpted in gold housing Samsung Gear S2 technology.
When the hand-crafted expertise of the de GRISOGONO watchmaker-jewellers meets
Samsung's one-of-a-kind technology, the result is a unique object, a gem tirelessly
telling the story of time.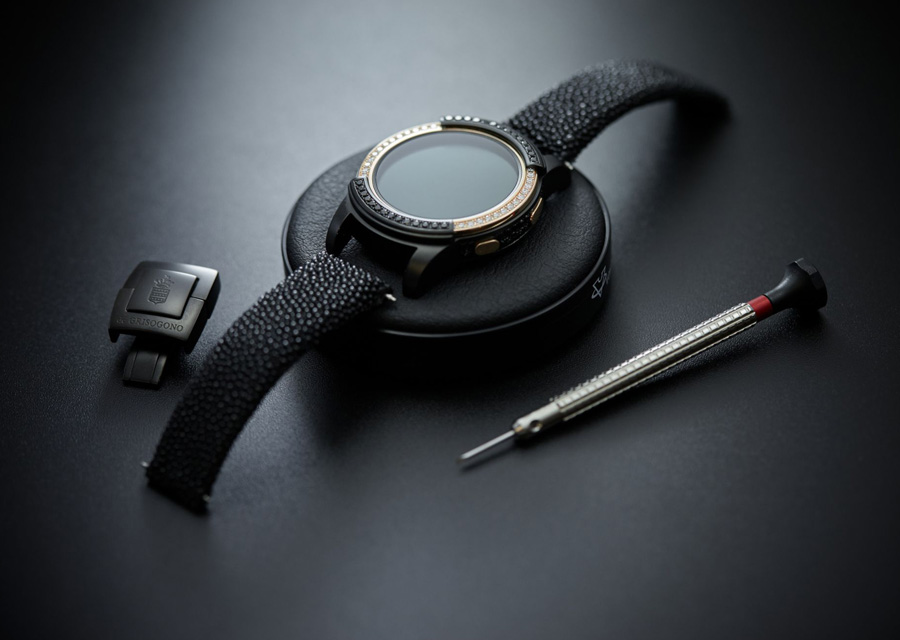 Vision, ideas, words
"The combination of style and substance is inherent in every Samsung device. This dynamic
partnership builds on this heritage by merging Samsung's barrier breaking technology with de
GRISOGONO's signature style to create a smartwatch as unique as the wearer."
Younghee Lee Executive Vice President of Global Marketing Samsung Electronics Mobile Communications Business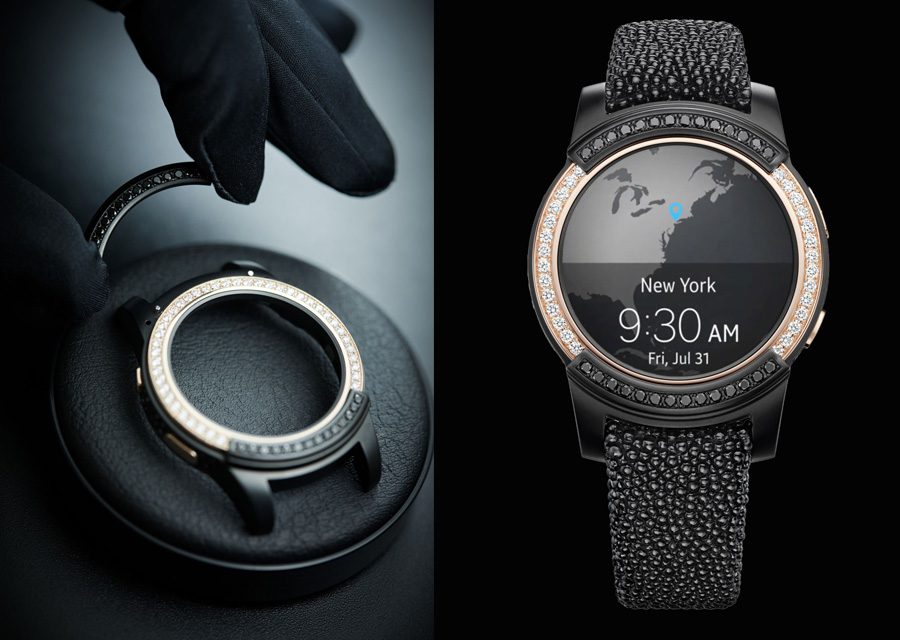 "de GRISOGONO has always been associated with daring products and a visionary approach to High Jewellery and watches. Designing a connected watch with Samsung has been an incredible experience for both brands. Samsung brought to the table the best and most intuitive technology, while de GRISOGONO brought its glamorous design and craftsmanship expertise.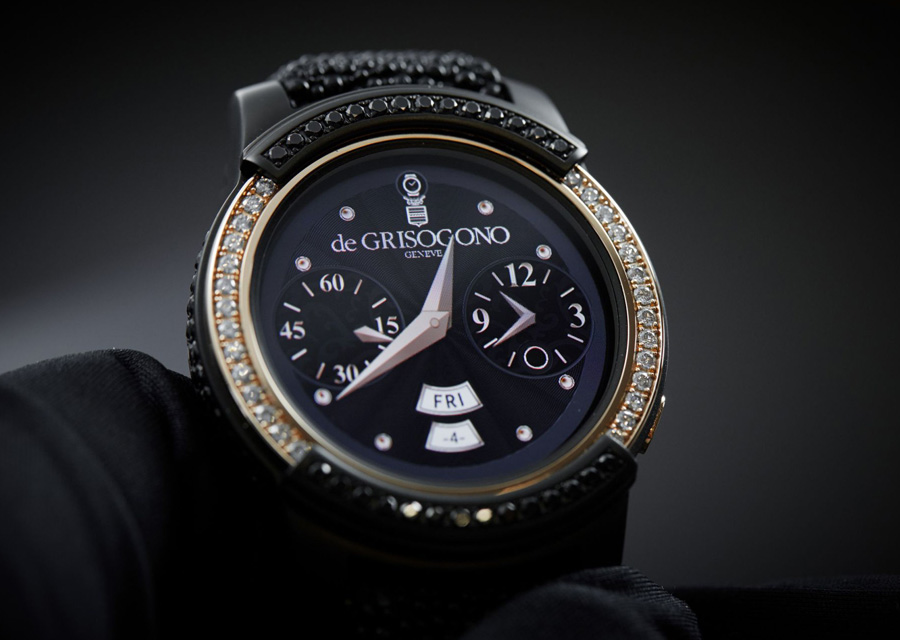 The resulting Samsung Gear S2 by de GRISOGONO clearly embodies all of our boldness in watch design and our jewellery savoir-faire, while maintaining all of Samsung's technological capabilities and intuitive usage. This watch will take an honourable place alongside de GRISOGONO's Meccanico, Otturatore and Occhio, as another of our brand's revolutionary approaches to displaying time." Fawaz Gruosi Founder and Creative Director de GRISOGONO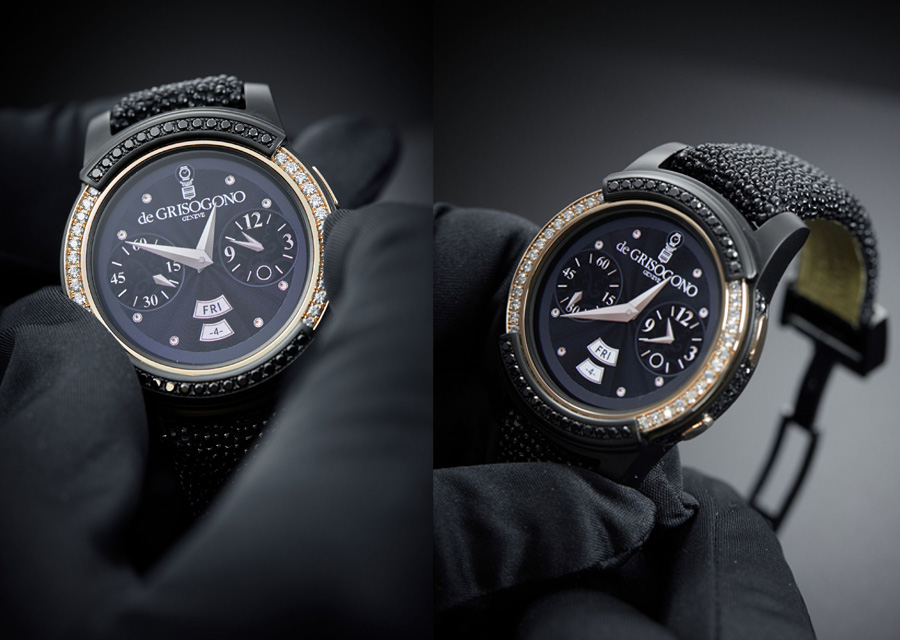 Haute Couture smart time
A desire to reconcile two apparently opposite worlds led de GRISOGONO and Samsung to pool their strengths, their ideas and their creative talents. The result is a smartwatch crafted like a jewellery watch and tailored to the intricacies and innovations of Samsung technology. Two product development departments united in seeking solutions.
Designed by Fawaz Gruosi, this elegant watch marks the very first appearance of the round watch in the brand's horological universe. Building on de GRISOGONO's design heritage and Samsung Gear S2's round shape, both creators produced the Gear S2 by de GRISOGONO: a jewellery smartwatch that enhances and pays homage to the most popular watchmaking shape.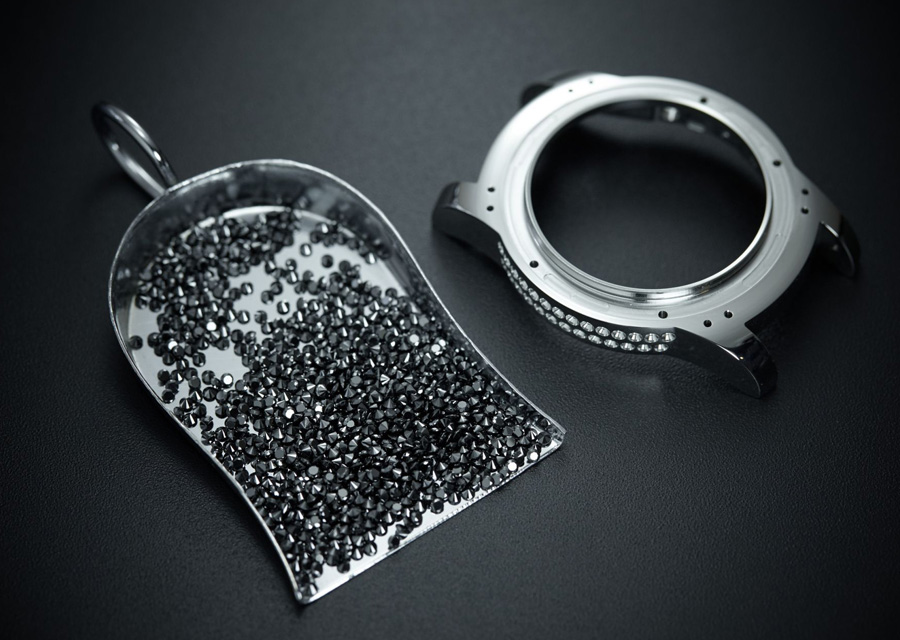 The diamond-set gold bezel turns freely around the dial, partially hidden at 6 and 12
o'clock beneath two black DLC-coated arches set with the emblematic de GRISOGONO black diamonds. These fascinating perspective effects give the watch an entirely original structure. Diamond Like Carbon – a high-tech material known for its hardness and resistance – protects the bezel that houses all the smartwatch's embedded technology. A bezel with an addictive touch that opens up the world of connectivity in the most intuitive possible manner.
de GRISOGONO has designed two digital watch dials – available in black or white – bearing the brand's characteristic design codes, graced with scrolling motifs, subtle shades of rose gold and the brand emblem. One version features a two-hand dial with dual-time display complete with day/night indicator at 3 o'clock, day-date indications at 6 o'clock and small seconds at 9 o'clock. The other is a two-hand dial with a central seconds counter, a power-reserve indicator at 4 o'clock and a moon phase at 8 o'clock.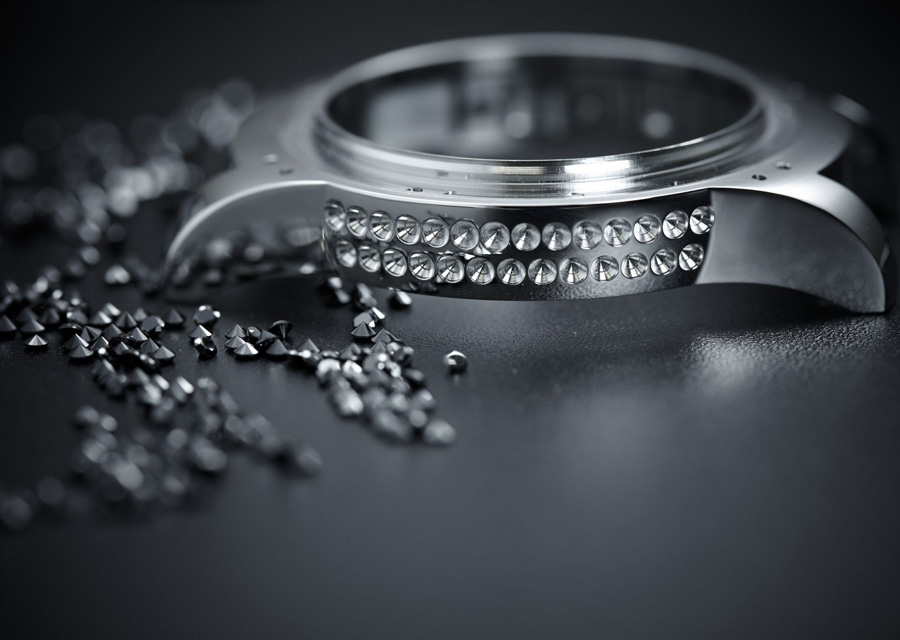 It opens up infinite staging possibilities as well as a library of instrumental features, including notifications and activity log. Entirely manufactured and assembled in the de GRISOGONO workshops, apart from its electronic module, the watch then undergoes a double quality control procedure, since both brands perform the tests relating to their respective fields of activity.
de GRISOGONO is proud to have partnered with Samsung to co-create this innovative
and enchanting piece of high technology jewellery, a first of its kind product for de GRISOGONO, and looks forward to an exciting long term partnership with Samsung.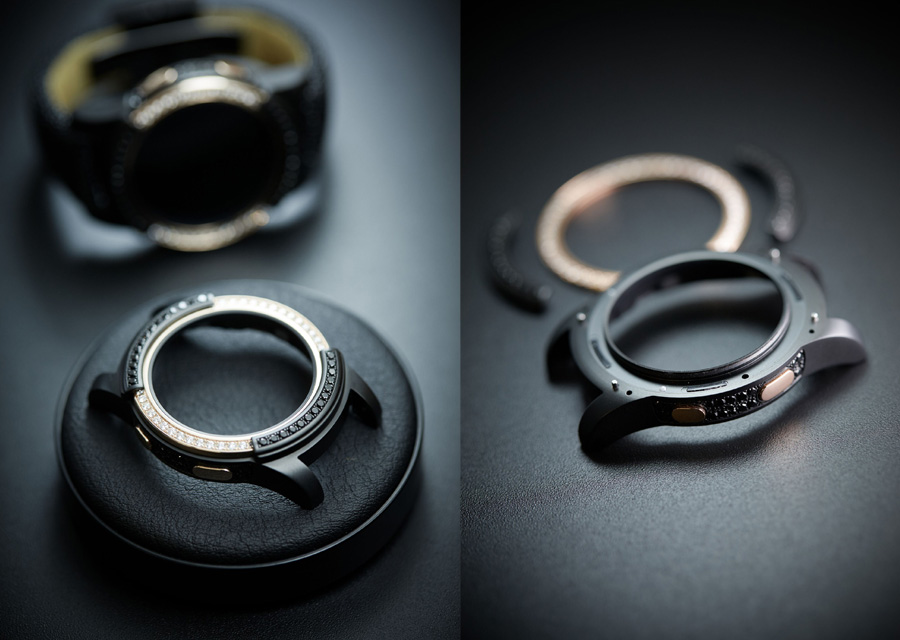 A truly connected luxury experience
The jeweller's soul of de GRISOGONO lends a golden touch of inspiration to Samsung's masterful connected and intuitive technology.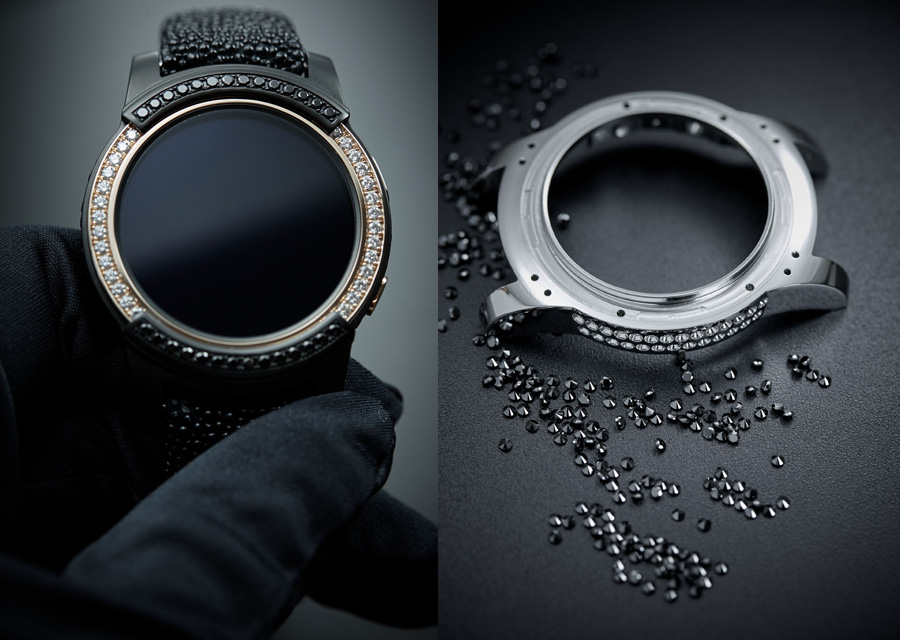 The Samsung Gear S2 by de GRISOGONO offers an unrivalled optimised user experience for today's super-smart, well-connected woman, ensuring seamless everyday use with enhanced wearable technology. This exquisitely feminine model delivers round-the-clock connectedness with notifications as well as a wealth of functions supported by a long-lasting battery life. Smart fitness functions for staying healthy and active; quick and easy mobile payments; as well as smart key integration all contribute to streamlining the busiest girl's mobile life in a pleasing variety of ways.
Specially designed with elegant, on-the-go ladies in mind, the Samsung Gear S2 by de GRISOGONO features a versatile circular design and a unique rotating bezel ensuring an optimised user experience for precise, comfortable control. An appealing variety of faces and the signature de GRISOGONO galuchat strap add the perfect distinctive touches to this ultimate jewellery smartwatch.