SUMMER PLANS
Festival in La Vallée Village
Only until September 10th, la Vallée Village will entertain our tasting buds and our curiosity with the F.A.M.E. festival. A true challenge for shopping lovers.

By Florence Halimi
La Vallée Village is a stone's throw away from Disneyland Paris, on the way to the Champagne region and its remarkable vineyards. It is the third most visited cultural and entertainment centre around Paris and gathers all relentless fashionistas as well as 120 luxury boutiques. These occupy picturesque houses that look straight out of Provence and offer sale promotions up to -60% all year long. This summer, shopping turns into a diverse cultural and sensory experience with the first edition of the F.A.M.E. festival – Food, Art, Mode (Fashion) and Entertainment. The event plans many fun activities such as masterclasses, workshops, or performances. But it will also feature exhibitions such as an immersive dive into augmented reality cinema, in collaboration with Disney+ (last two weeks of July).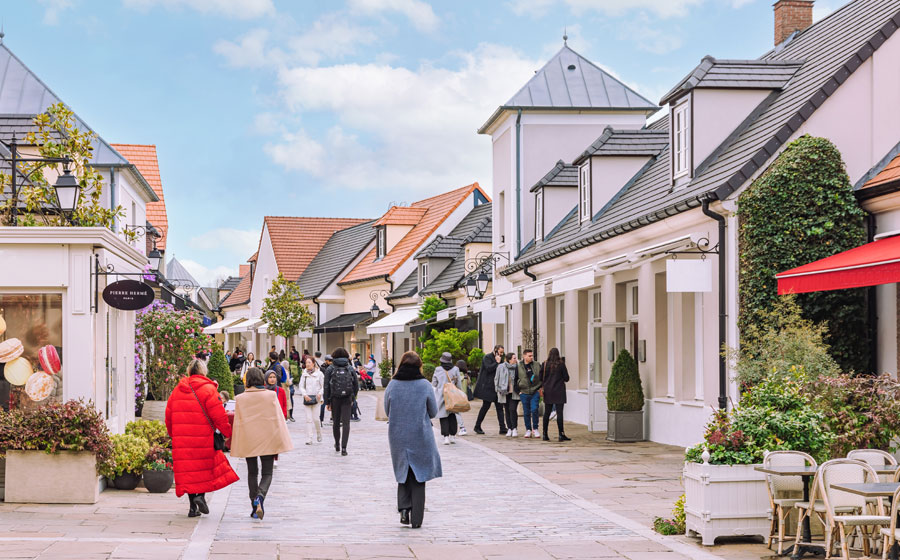 For lovers of all art forms
Contemporary art leads the festival with a spectacular landscape by Cyril Lancelin called 'Mille Miroirs'. His work plays with the visitors who wander the eighteen slender golden silhouettes and get lost in shadows, lights, reflections and sunrays.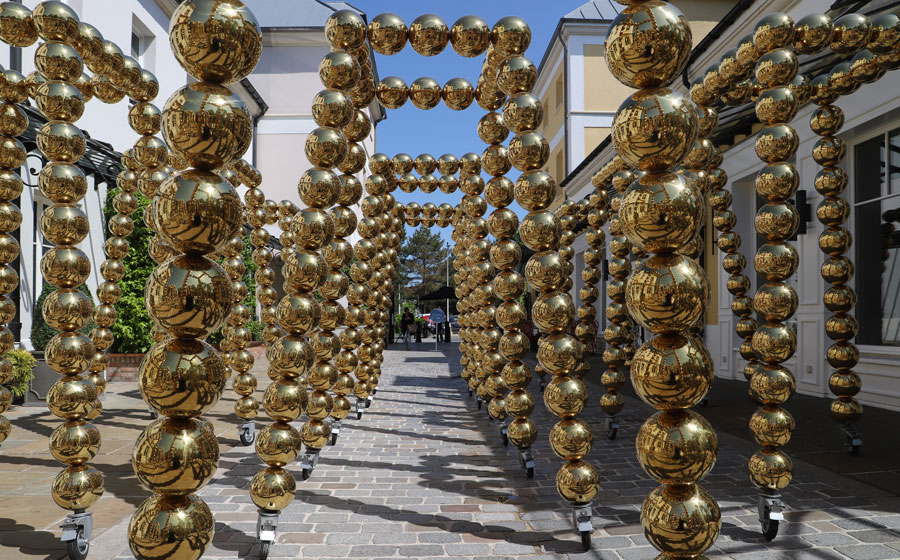 A pop-up exhibition was also dedicated to the artist Richard Orlinski. Introduced with the tall "Wild Kong", the exhibit displays his sculptures, big and small, some of his furniture and his merchandise. The French, world's best-seller contemporary artist will also host workshops and masterclasses (from July 12th to 31st).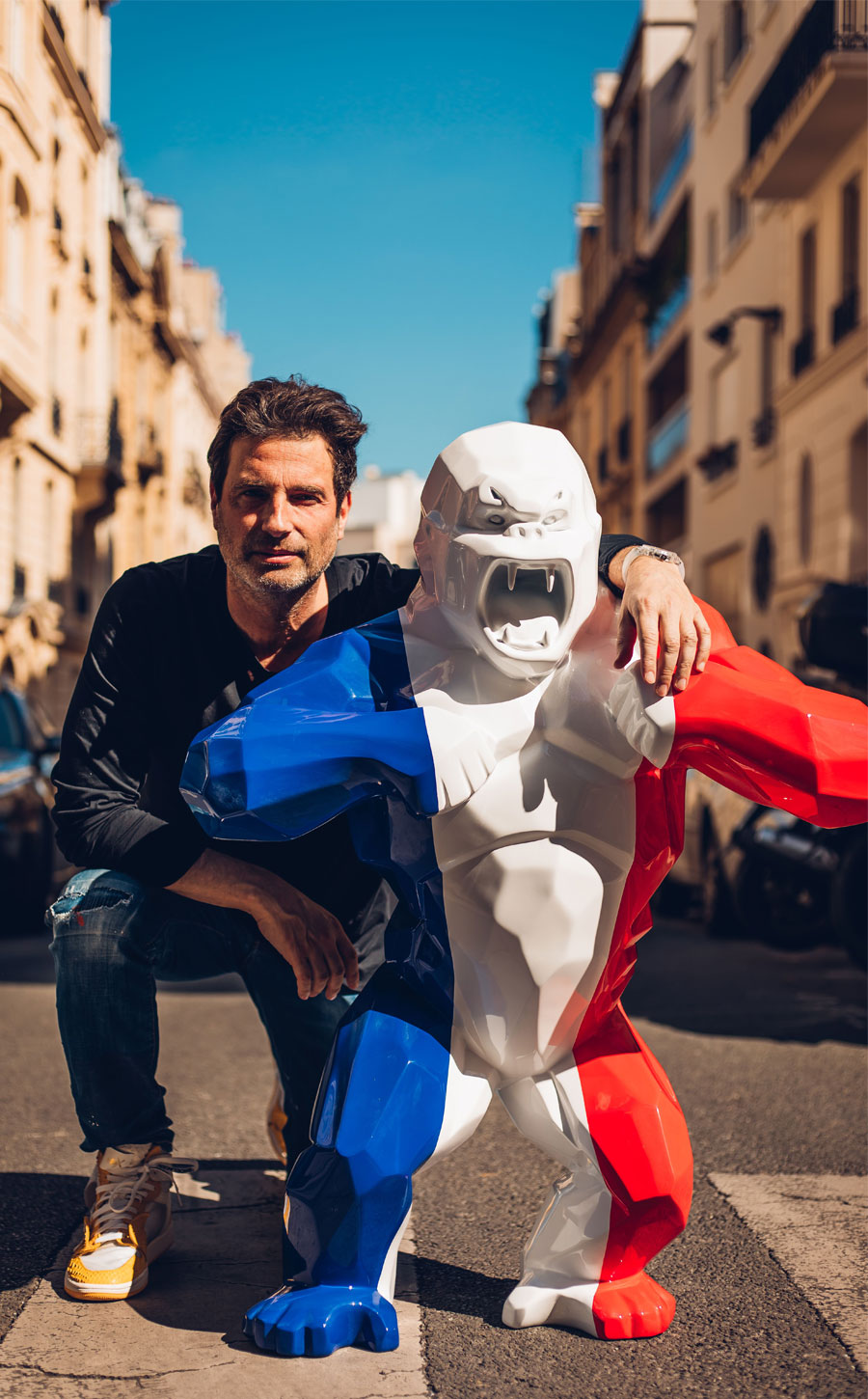 For fashionistas
The Made In France pop-up store – open until July 31st – glorifies French creativity with a selection of 25 luxury and premium brands. They offer fashion, design and beauty products that were created, developed and made in France. These include the famous Slip Français, but also Boname shirts, Carzo & Lieutier watches, Stooly cardboard furniture, My Blend beauty products and Maison Morice jewellery.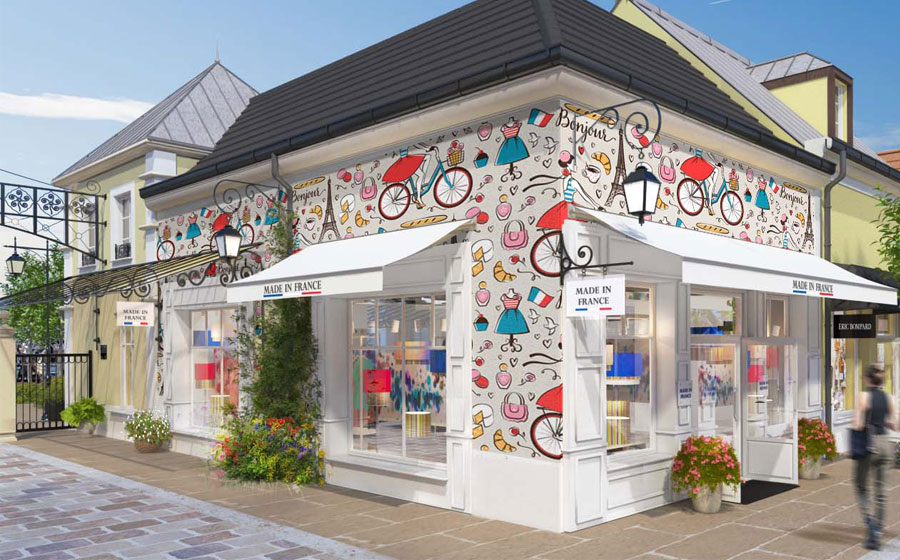 For foodies
Go to Ladurée, Pierre Hermé, Amorino or Vero Latte for sweet cravings. For a vegan menu, go to the stylish Wild & The Moon restaurant. Go to the Menu Palais for fine cuisine. Some of the best chefs of royal or government kitchens will work there such as Christian Garcia, who serves the Grimaldi family in Monaco. On July 11th, his dinner menu for 170 people will feature a Signature dish (€200, wine included, on reservation). In case you miss it, two other chefs are scheduled to come before September 10th. Finally, La Vallée Village will give us a late summer taste of the Paris 2024 Olympic Games one year before they start. The festival will feature impressive street sport performances. Expect BMX, skateboarding, 3×3 basketball, climbing and breaking. From August 28th to September 10th.
La Vallée Village, 3 cours de la Garonne 77700 Serris, France
Read also: