Frédérique Constant – Peking to Paris Motor Challenge: an amazing adventure
By MyWatch
As Official Timekeeper this year, the Swiss watch manufacturer Frédérique Constant was at the Great Wall of China on June 12, to give the start signal of the Peking to Paris Motor Challenge, one of the oldest car races of the world.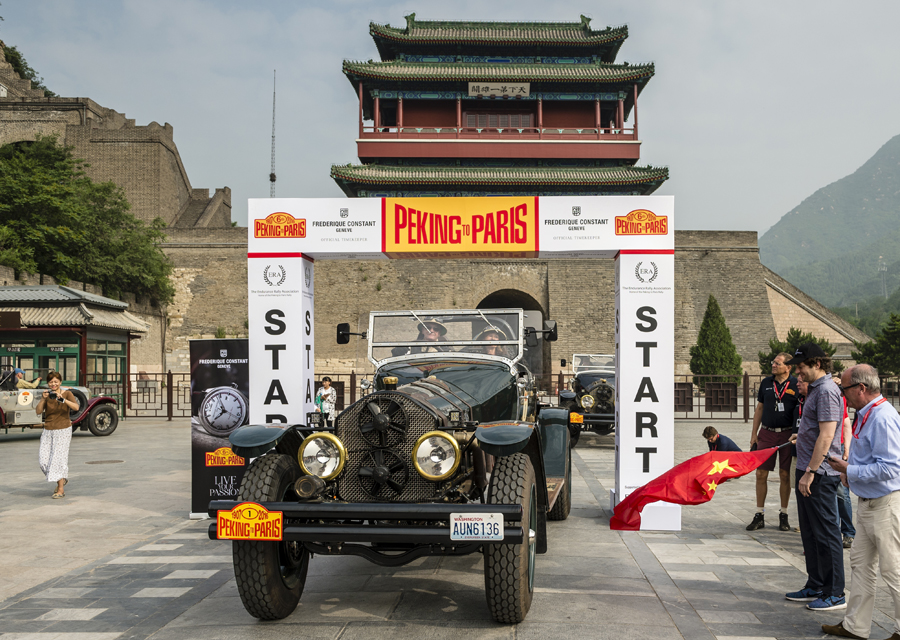 With its first edition in 1907, The Peking to Paris Motor Challenge is one of the oldest automotive challenges still running today. Bringing vintage sports cars together side-by-side, their route includes driving in some of the world's toughest lands and requires the participants to maintain a demanding rally-time schedule.
On Sunday, organisers, partners, competitors and cars were all excited and reunited for the departure of this great adventure beside the breathtaking, Great Wall of China. An architectural marvel, where the first rally started 109 years ago.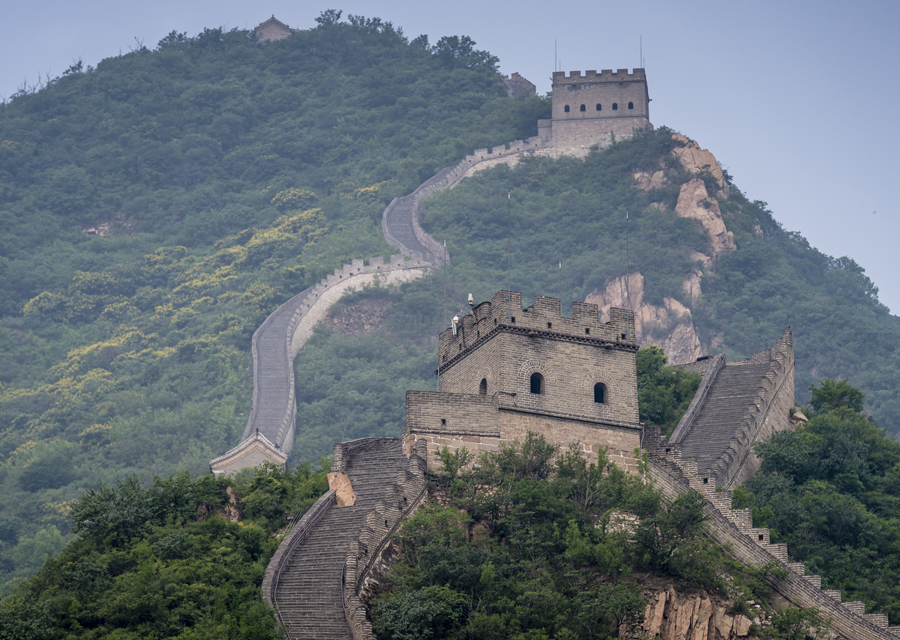 Over 100 vintage sports cars and their crew lined up under the giant arch in front of the Great Wall: Bentley, BMW, Chevrolet, Fiat, Mercedes, Peugeot and Porsche; all the biggest names were represented by their most fabled models. All were ready and roaring with impatience to set off on the 13'000km road.
The 2016 route drives into the most adventurous region of Mongolia, the stunningly beautiful northern sector. It will cross Russia and the Republic of Belarus through long gravel farmland sections for Time Trials; and an exciting new route across Europe with closed-road mountain climbs in the Alps. The route was revised to allow the public from different countries to witness this great spectacle.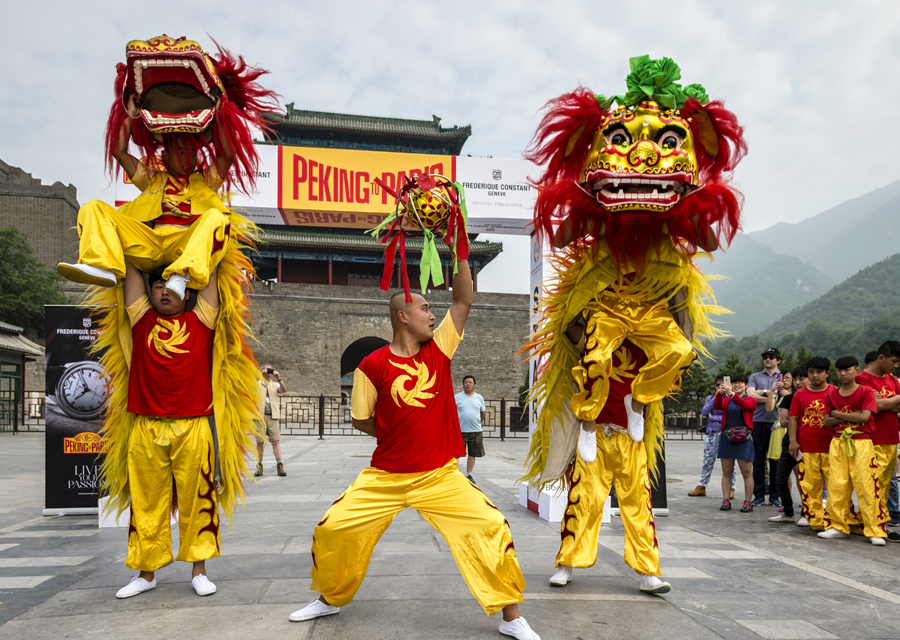 But what we will remember from this day is the great atmosphere. The vibrations and roar of the engines, the cheers of the spectators and enthusiasts, all brought together in one. Television teams from all over China were there to cover the scene. Excited, amazed and intoxicated by the moment and the indescribable feeling of being there, in the middle of this entire hubbub, conscious of being part of a truly unique experience. A magical event!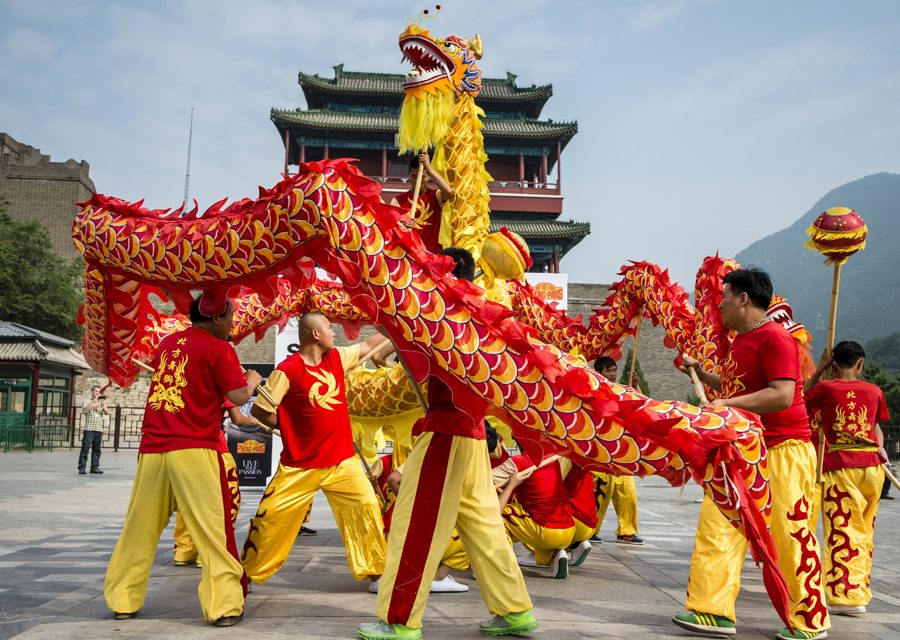 Sebastien Cretegny, Marketing and Sales Director of Frederique Constant Asia, took this opportunity to express his pride and happiness of being the official timekeeper of this legendary race. For Frederique Constant, sponsoring once again the Peking to Paris Motor Challenge was a logical way to encourage people around the world to follow their passion, just like the people participating to this great rally.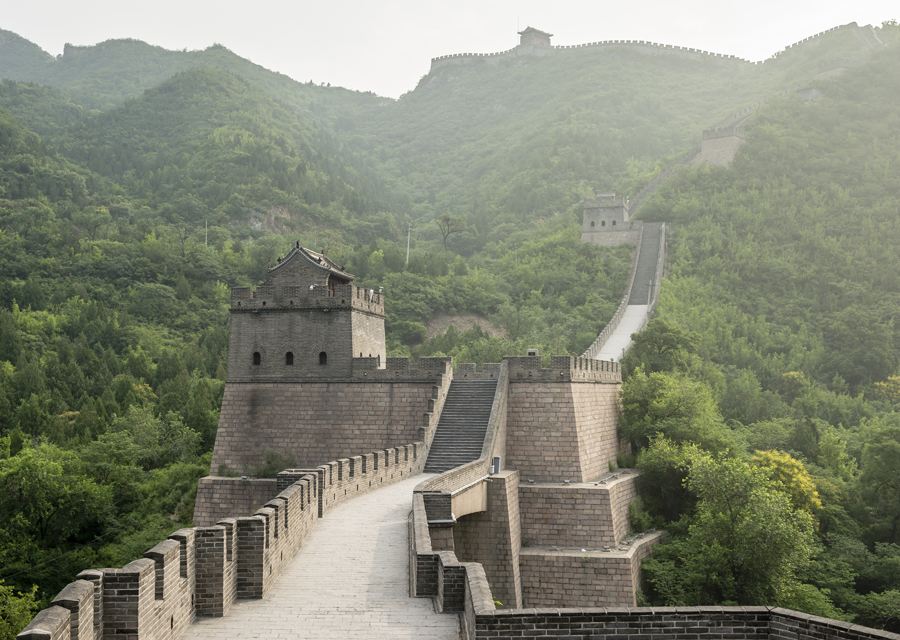 The start of the race marked the end of three years of planning and preparation for the Endurance Rally Association, the partners and the 110 teams, but mostly, the beginning of a spectacular adventure.
Frederique Constant and the prestigious Bucherer Paris boutique are now looking forward to welcoming all the teams on the famous Parisian Place Vendôme in 36 days, next July 17th. Where both driver and navigator of the winning team will be awarded with an exclusive Frederique Constant timepiece that will be unveiled at this special occasion.
More information about the Endurance Rally Association at: www.endurorally.com