Harry Winston supports the action of amfAR with a new timepiece
By MyWatch
Partner since two years of the amfAR, the Foundation for AIDS Research, the fine jeweler and watchmaker Harry Winston has created the Countdown to a Cure watch – a limited edition of 20 pieces for men and 20 mpieces for women – to support the action of the foundation. For each watch sold, Harry Winston will donate 20% of the sale price. A nice engagement.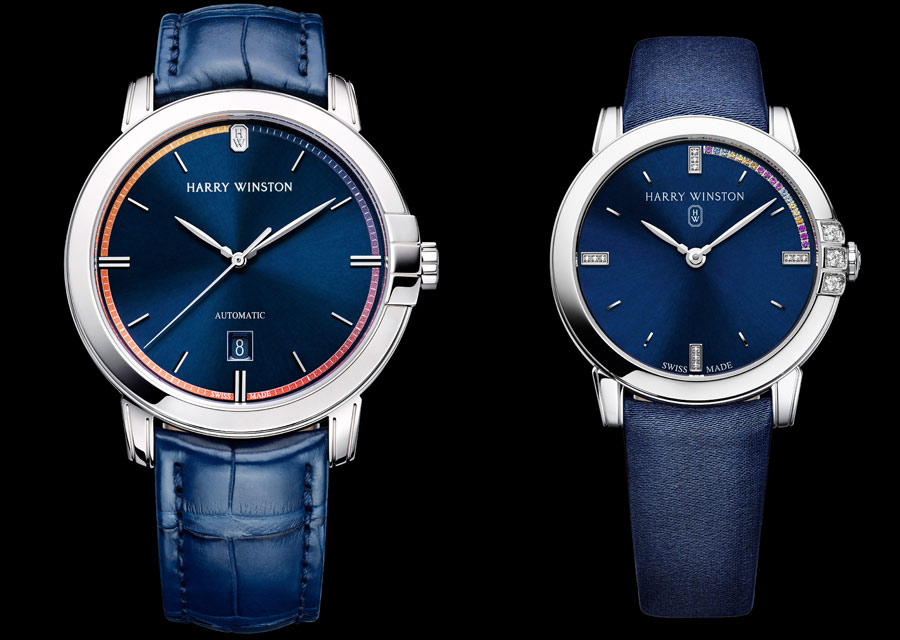 International fine jeweler and watchmaker, Harry Winston, Inc., today announced the launch of the Countdown to a Cure Timepiece, in honor of its second year of partnership with amfAR, The Foundation for AIDS Research. Designed exclusively for amfAR's "Countdown to a Cure" campaign, this limited edition timepiece, of 20 men's and 20 women's models, is the first official product to benefit amfAR's efforts to develop the scientific basis of a cure for HIV by 2020.
Part of Harry Winston's timeless Midnight Collection, the men's version features a 42mm white gold case with a navy blue dial that is accented with a multicolor gradient, representing amfAR's Countdown to a Cure campaign colors that symbolize the fade of the disease from crisis to cure, while the complementing 32mm women's model is meticulously set with 12 brilliant-cut diamonds and 19 vivid gemstones, from rubies and sapphires to spessartite garnets.
Retailing for $21,200 for the men's timepiece, and $16,200 for the women's, the Countdown to a Cure Timepiece will be sold exclusively at Harry Winston salons worldwide, with 20% of the retail sales price from each limited-edition timepiece benefitting amfAR.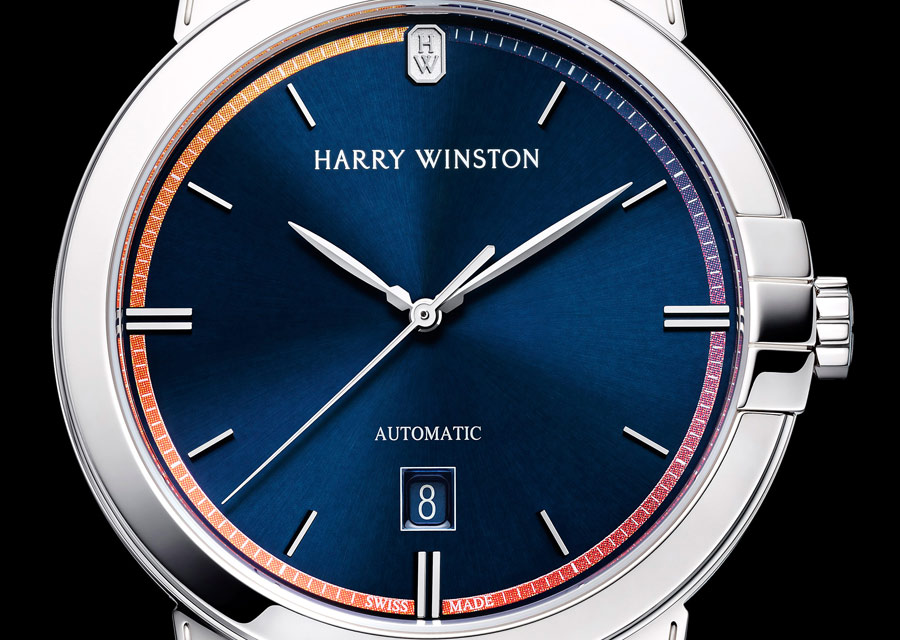 In January 2015, Harry Winston announced a groundbreaking three-year partnership with amfAR, in support of the organization's mission to end the global AIDS epidemic through innovative research, and its "Countdown to a Cure" initiative, which is aimed at developing the scientific basis for a cure by 2020. Launched in February 2014, the Countdown is designed to intensify amfAR's cure-focused HIV research program through strategic investments of $100 million over the next five years.
Harry Winston's support for amfAR marks the Brand's first collaboration with a global organization, signifying not only its expanding presence, but also its increased philanthropic commitment to vital causes that affect millions of people worldwide.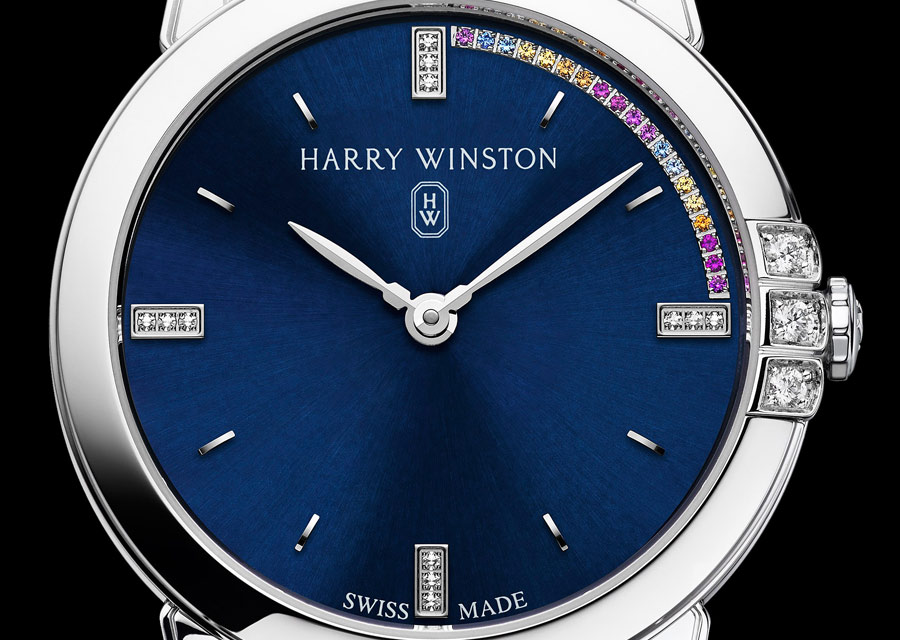 "We are proud to introduce the new Countdown to a Cure Timepiece and further strengthen our commitment to amfAR," said Nayla Hayek, CEO of Harry Winston, Inc. "Through Harry Winston's support, amfAR has been able to make significant research investments into cutting-edge research studies that address the remaining roadblocks to a cure. It is our hope that through our continued partnership, amfAR will be able to advance its efforts to end the global HIV/AIDS epidemic, giving millions of individuals around the world a more brilliant and healthy future."
"We are deeply grateful to our friends at Harry Winston for their partnership and support," said Kevin Robert Frost, CEO of amfAR. "The AIDS epidemic continues to take lives with every passing minute, so the Countdown to a Cure timepiece is a fitting symbol of the urgency with which we're pursuing our goal of a cure for HIV."
About Harry Winston, Inc.:
Founded in New York City, in 1932, The House of Harry Winston continues to set the standard for the ultimate in fine jewelry and high-end watch making. From the acquisition of some of the world's most famous gemstones, including the Jonker, Hope and Winston Legacy Diamonds, to adorning Hollywood's leading ladies on the red carpet, for over eight decades, Harry Winston has been a symbol of the best there is. Headquartered in New York, the company operates retail salons worldwide, in locations including: New York, Beverly Hills, London, Paris, Tokyo, Hong Kong and Shanghai.
About the Harry Winston Brilliant Futures Charitable Program:
Supporting local communities and giving hope to those in need is a longstanding House tradition that began with our founder, Mr. Harry Winston. From 1949-1953, Mr. Winston organized an exhibition known as "The Court of Jewels" – a magnificent traveling collection featuring his most impressive and historic gems – which toured key cities across America raising money for local charitable causes.
Today, we continue this legacy of giving through The Harry Winston Brilliant Futures™ Charitable Program. Within this program, the company is proud to support organizations in our local salon communities that strive to give young people access to a quality education and the skills necessary to be successful in life and enable healthy futures.
About amfAR:
amfAR, The Foundation for AIDS Research, is one of the world's leading nonprofit organizations dedicated to the support of AIDS research, HIV prevention, treatment education, and the advocacy of sound AIDS-related public policy. Since 1985, amfAR has invested close to $400 million in its programs and has awarded more than 3,300 grants to research teams worldwide. For more information, please visit www.amfar.org.