MARY KATRANTZOU X BVLGARI
How a simple handbag becomes exquisite jewellery
Italian brand Bvlgari's latest collaboration with Greek designer Mary Katrantzou marks the beginning of the blooming season for accessories. The Serpenti handbags, jewels of the collection, flourish and thrive while the iconic snake crawls in this verdurous picture.

By Chloé Redler
Once a snake, always a snake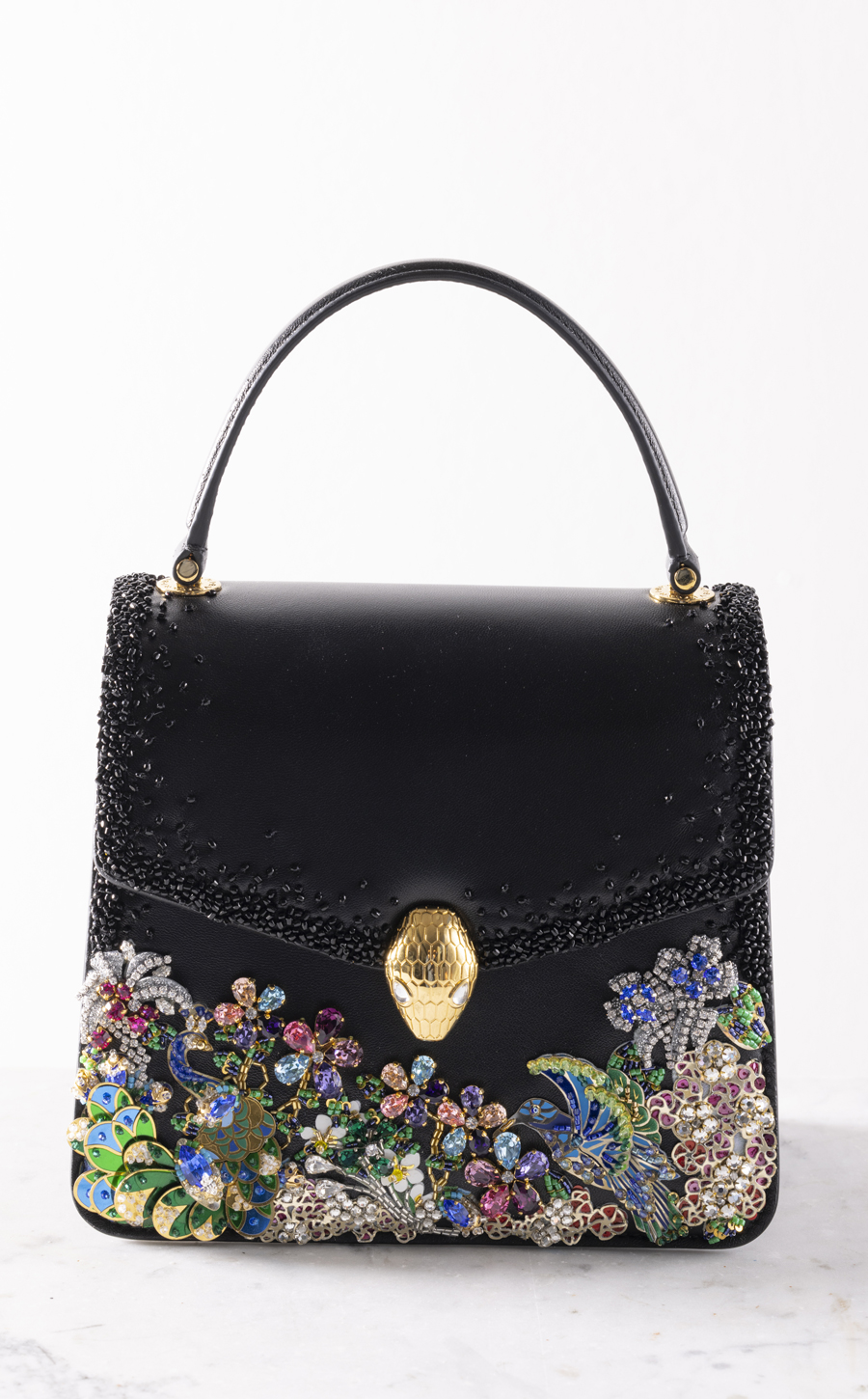 At the core of this leatherworking, Serpenti capsule collection are three handbags created and crafted by Greek fashion designer Mary Katrantzou, and inspired by a lush Garden of Eden where the snake is the supreme ruler.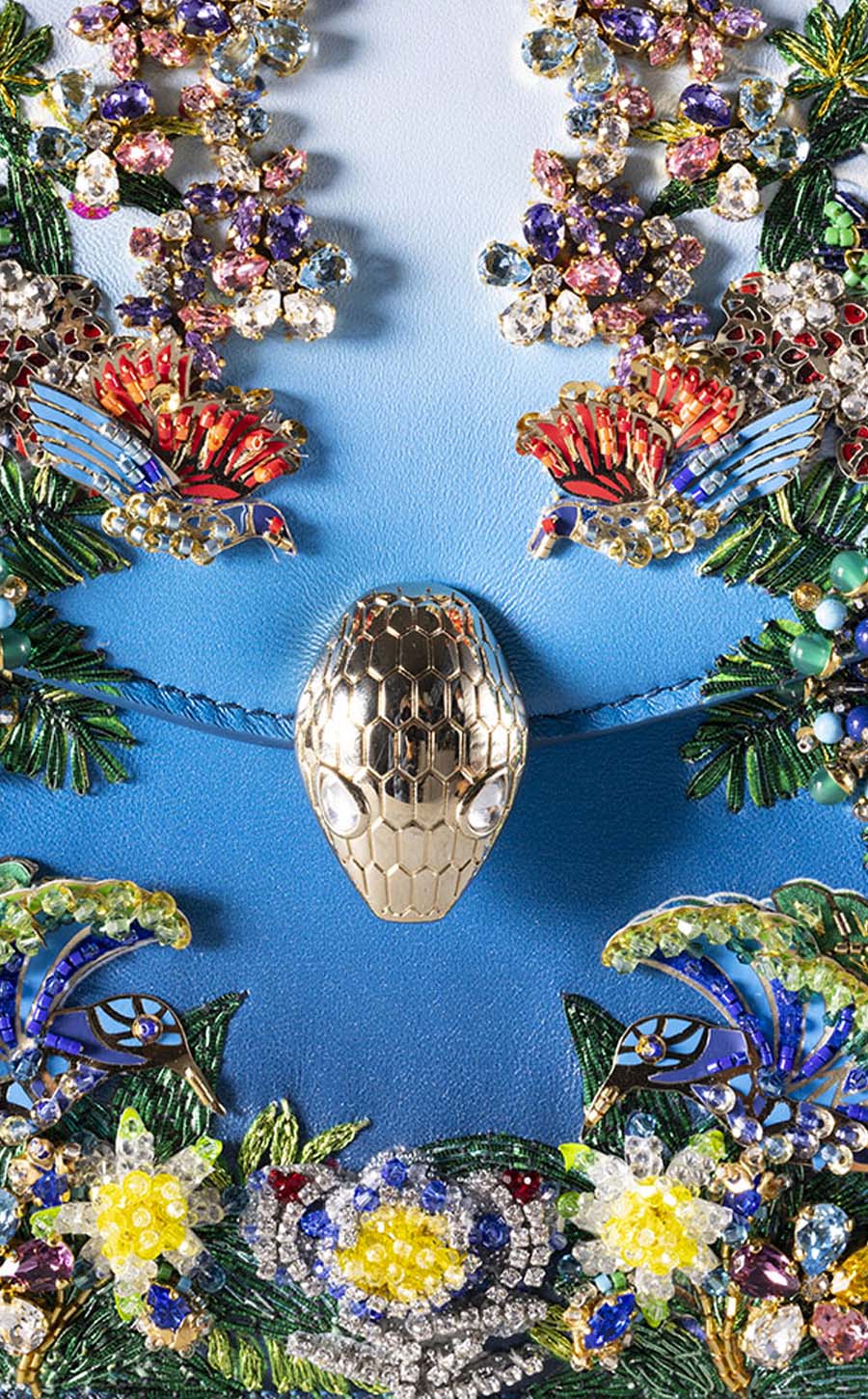 The snake's head – the buckle – proudly rests on the flap and looks over a scenery inspired by nature's wonders. "Queen of Prints" Mary Katrantzou plays with the iconic jewellery and watchmaking motifs of the brand's collections.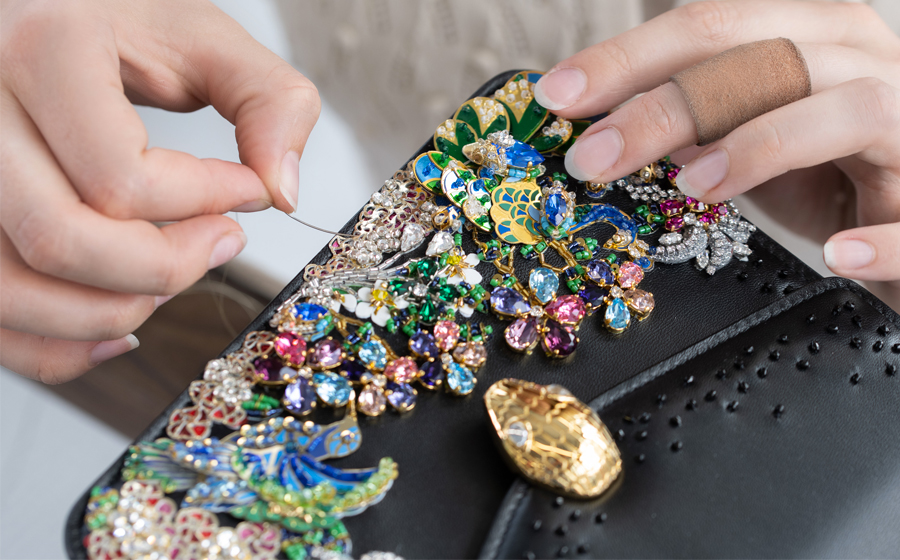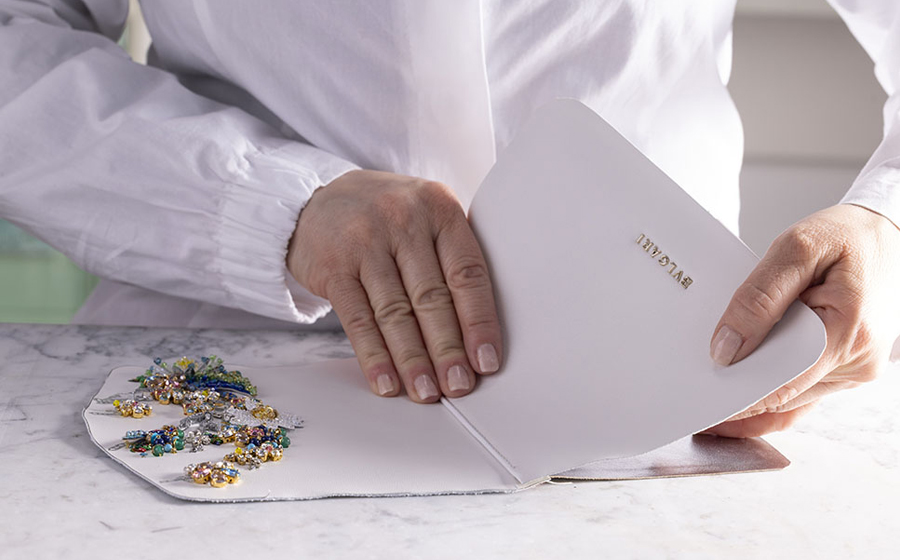 Trompe-l'oeil designs are Mary Katrantzou's specialty and the core of this meticulous, 3D embroidery work. It came to life at the hands of the best craftsmen of the Atelier Montex in Paris.
Haute couture handbags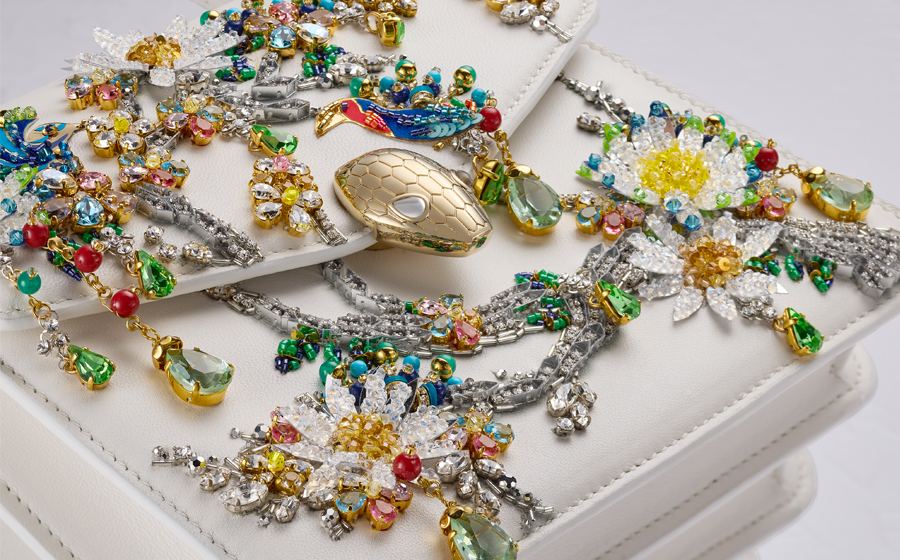 The Serpenti Tree of Life handbag is a great example with its 1,400 glass beads, 300 crystal beads and 410 glass tubes which fall in a cascade of jewels and give life to a dazzling tree on the white leather.  Sewing these jewellery-inspired, almost living decorations required no less than 100 work hours.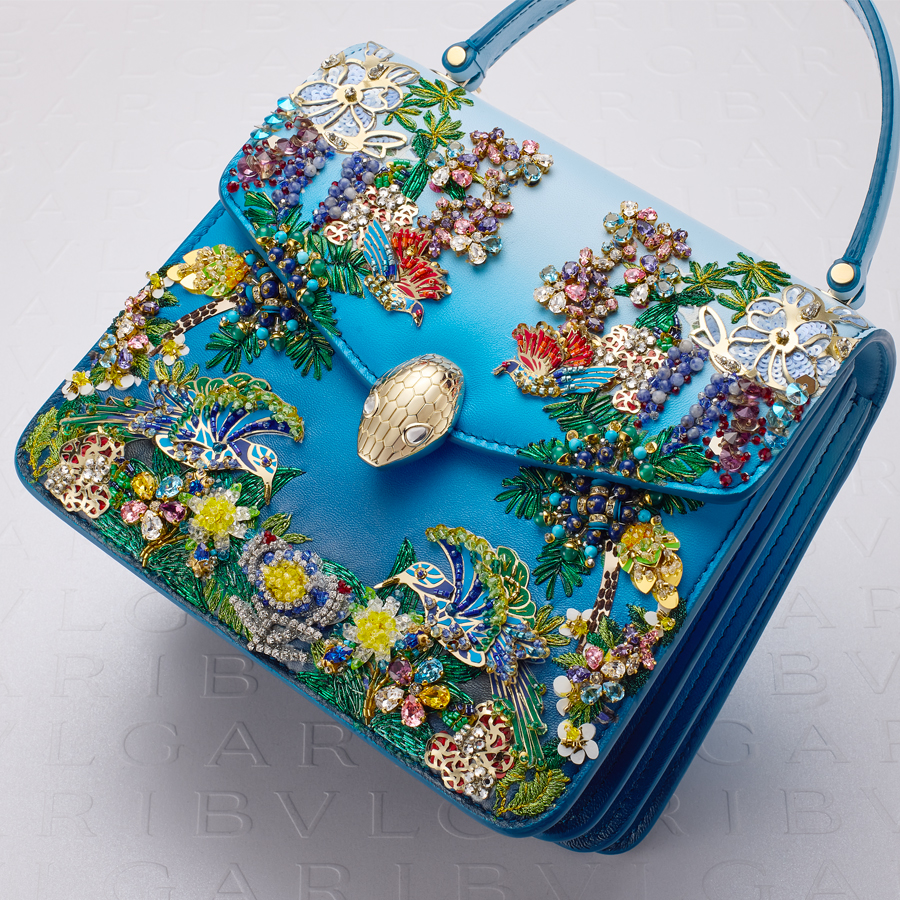 The Serpenti Tropical Garden handbag, which is reminiscent of the dials of the II Giardino Tropicale, II Giardino Paradiso and II Giardino Notturno watches, displays an inviting gradient blue sky and 1,800 components hand-sewn one by one. A jeweller's masterpiece, which was crafted in 105 hours. Just wonderful.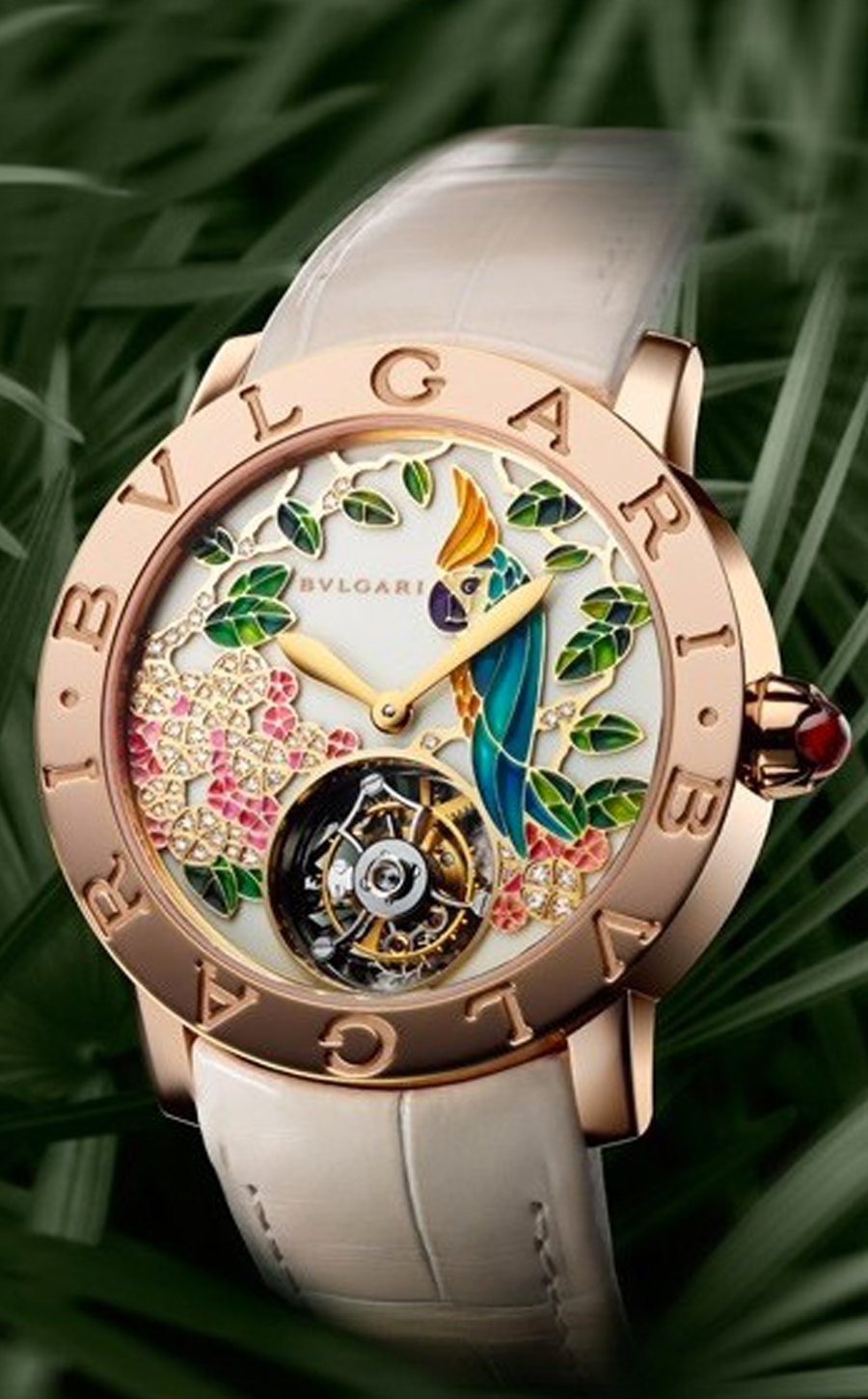 The night version of the Serpenti Midnight Garden, which required 60 hours to craft, is a call back to the Divas' Dream watchmaking pieces where the peacock is the main lead.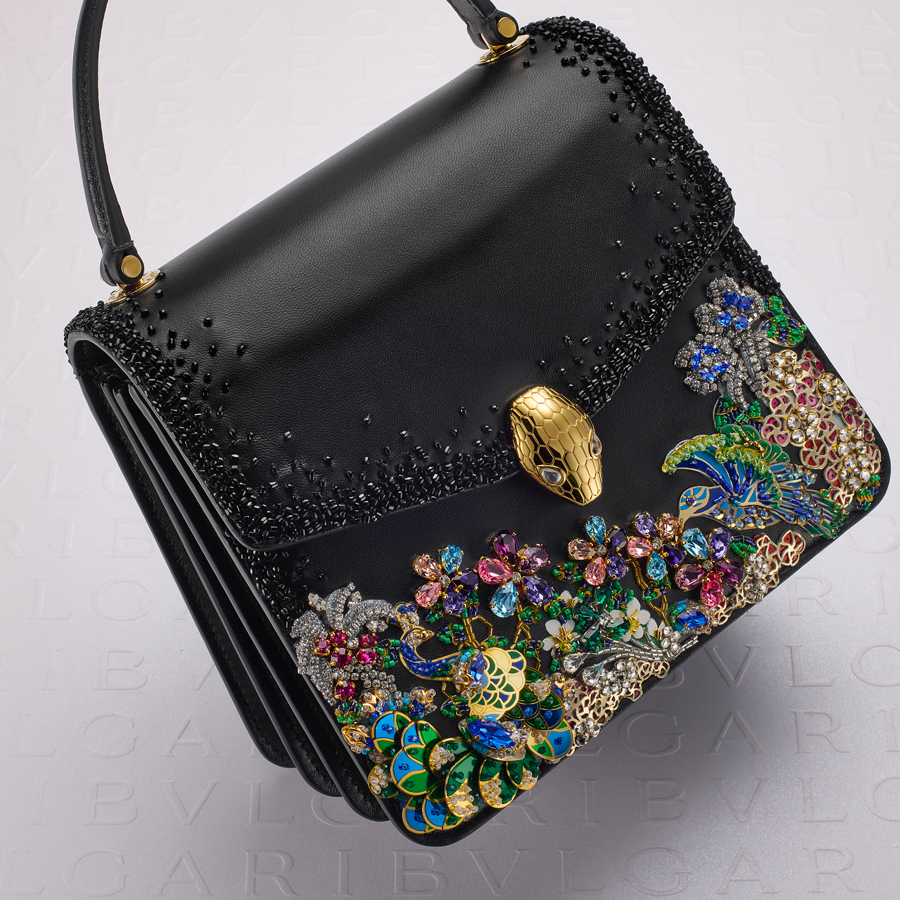 Amidst the lush scenery, the beautiful bird and the reptile are getting used to each other.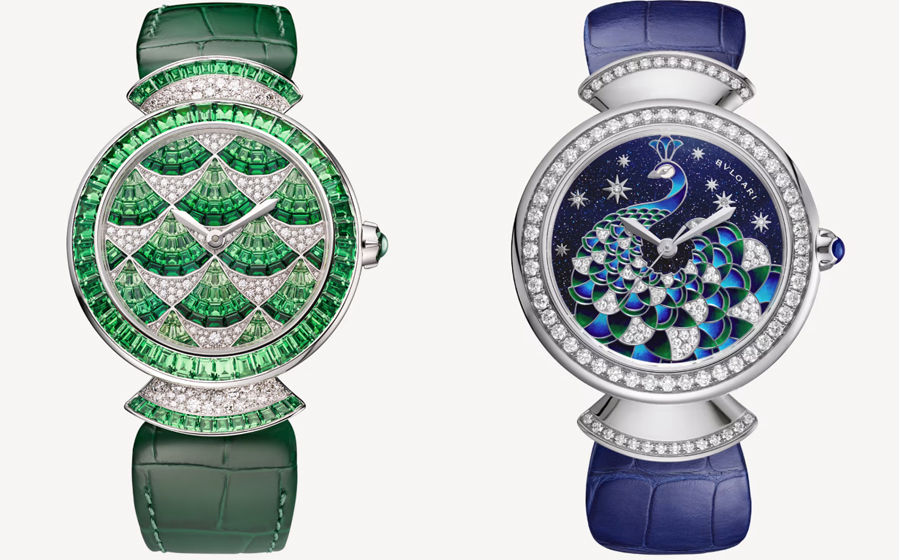 These three limited-edition Serpenti handbags – of 15 pieces each – are more than just bags. They are full-on art pieces and undeniably pay tribute to the Bvlgari Métiers d'Art.

Available in May 2023 in Bvlgari shops.
Serpenti Tropical Garden: €25,000
Serpenti Tree of Life: €24,000
Serpenti Midnight Garden: €18,000
Read also: