Space conquest
IWC in orbit with Inspiration4
New milestone for space exploration: the Inspiration4 mission will be forever remembered as the world's first all-civilian mission to orbit. Specially trained for the mission, each of the four members of the crew have boarded the spacecraft wearing an IWC ultra-exclusive Pilot's Watch, which will be auctioned to raise funds for the St Jude Children's Research Hospital.

By Nicolas Yvon, Chloé Redler
Space tourism has officially taken its first steps in 2021. Named Inspiration4, the first all-civilian mission launched during the night of 15 to 16 September.
IWC reaches for the stars aboard Inspiration4.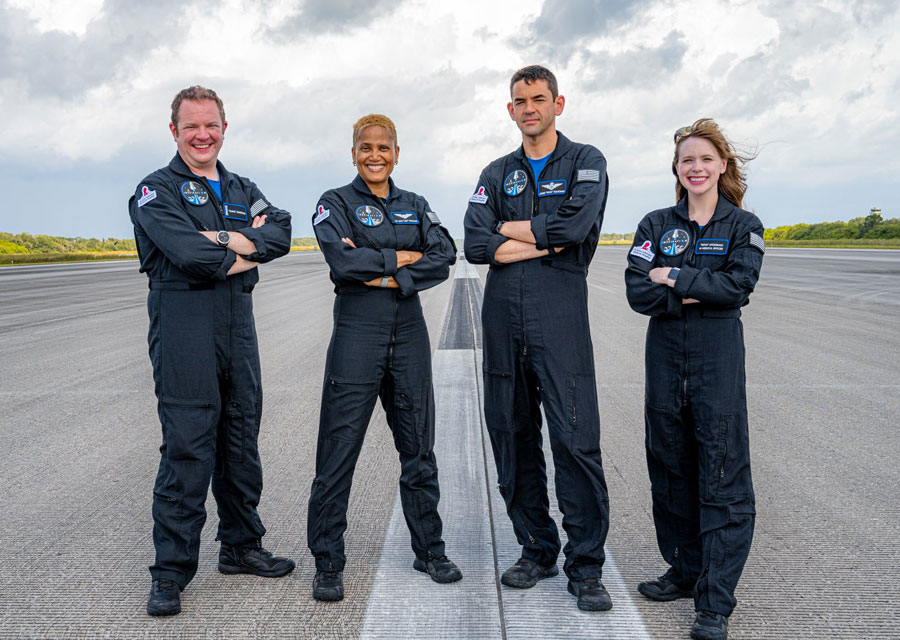 Four non-professional astronauts, who represents the mission's values, will board the spacecraft: Commandant Jared Isaacman, CEO of Shift4 Payments and accomplished pilot (Leadership), Doctor Sian Proctor, entrepreneur (Prosperity), Christopher Sembroski, aerospace industry employee and US Air Force veteran (Generosity), and finally, Hayley Arceneaux, a physician assistant at St Jude Children's Research Hospital and a paediatric cancer survivor (Hope).
Farther away than Thomas Pesquet
During this orbital flight, scheduled to last three days, the SpaceX Dragon capsule will be remotely piloted from the mission control centre (Isaacman will only take the lead in case of an emergency). Specially trained for the mission, the Inspiration4 crew will orbit the earth at an altitude of 575km. Fun fact: they will be farther away than Thomas Pasquet who is currently at an altitude of 408km in the International Space Station (ISS).
An IWC watch in space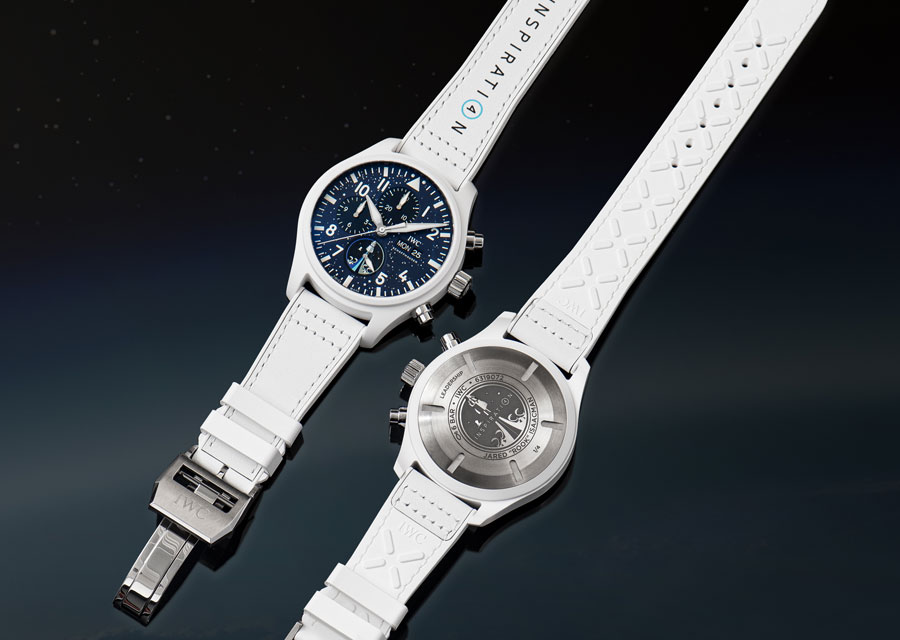 What is on the "apprentice" astronaut's wrists, you ask? An exclusive IWC model: a Pilot's Watch Chronograph Edition "Inspiration4" in white high-tech ceramic. Do not waste time trying to look for it in an IWC boutique, or on their website: there are only four of them in the world.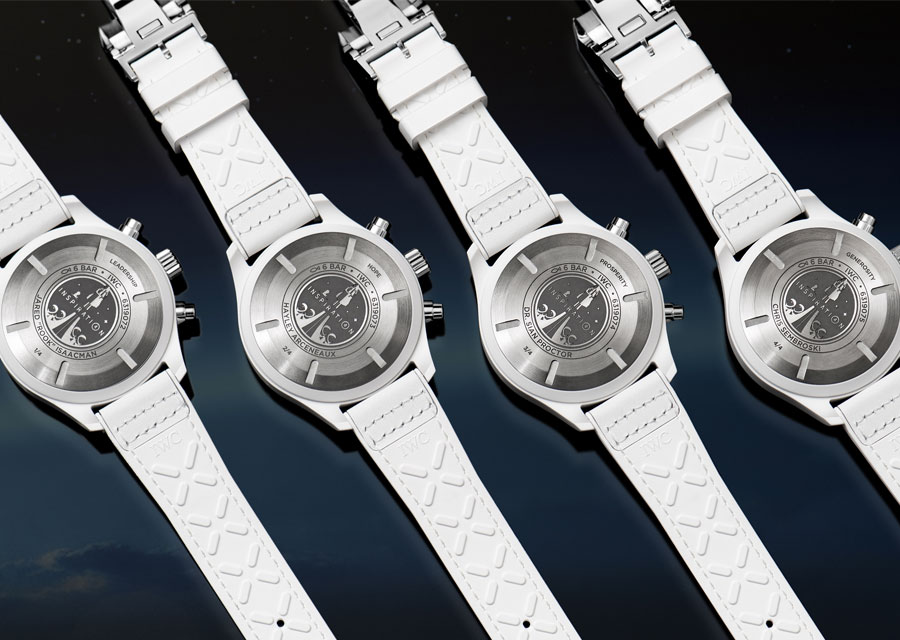 On each watch, a number (X/4) and the owner's name are engraved on the back of the extremely robust 44,5mm diameter case (Vickers rating second only to diamond). These models also hold a sapphire glass, which is resistant to depressurization, and incorporate a soft-iron inner case, which protects the automatic movement by repelling magnetic fields like a Faraday cage.
For a good cause
Displaying a beautiful dark blue lacquered dial padprinted with countless stars, this edition bears a small seconds counter with the mission's logo at 6 o'clock and has a day-date function at 3 o'clock.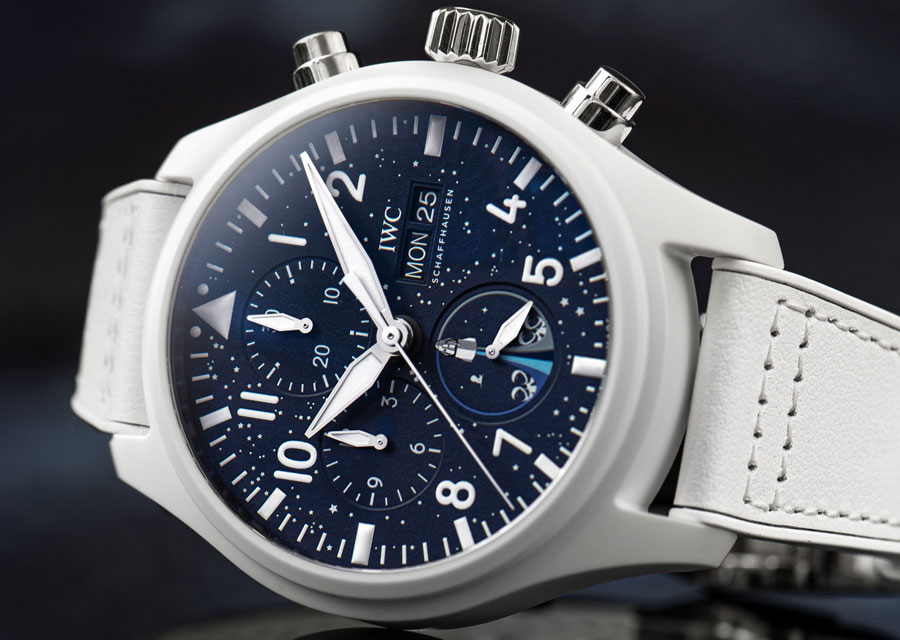 After the journey, the Schaffhausen manufacture intends to auction the four timepieces in order to raise funds for the St Jude Children's Research Hospital, a paediatric cancer research centre located in Memphis.
Read our IWC Pilot's Watch data sheets
Read also :