Jaeger-LeCoultre: a Reverso watch in tribute to the Scuola Grande di San Rocco
By MyWatch
At the occasion of the 73rd Mostra, Jaeger‑LeCoultre unveils a unique Reverso Grande Taille watch featuring an enamelled miniature paying tribute to the restoration work of the Scuola Grande di San Rocco.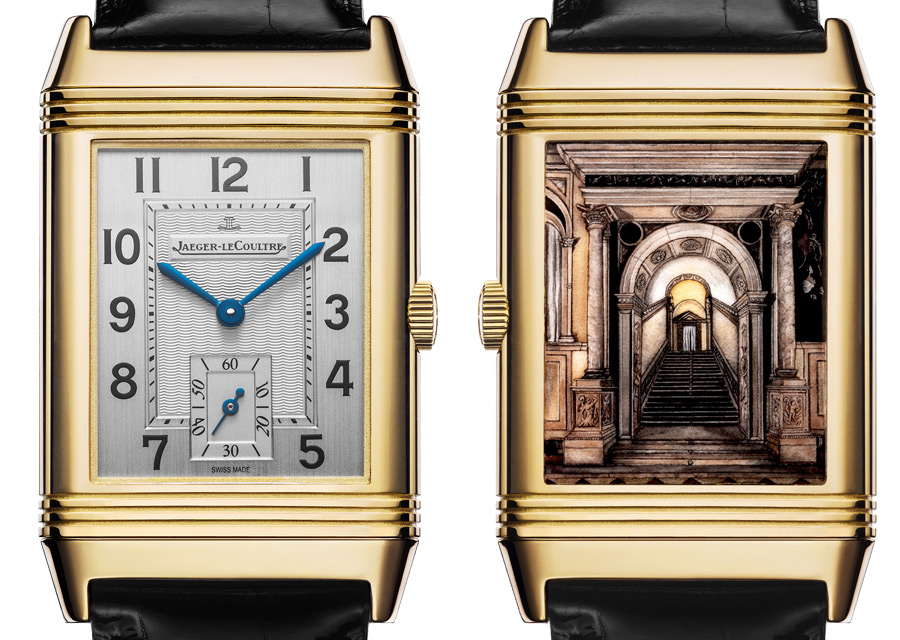 For over a decade, Jaeger‑LeCoultre has forged strong ties with Venice based on a love of the arts and the conservation of cultural heritage. Not only is it a partner to the Mostra, Venice's International Film Festival, it has also become patron of the Scuola Grande di San Rocco – a unique place which is close to the hearts of all Venetians – and has sponsored restoration work there since 2013.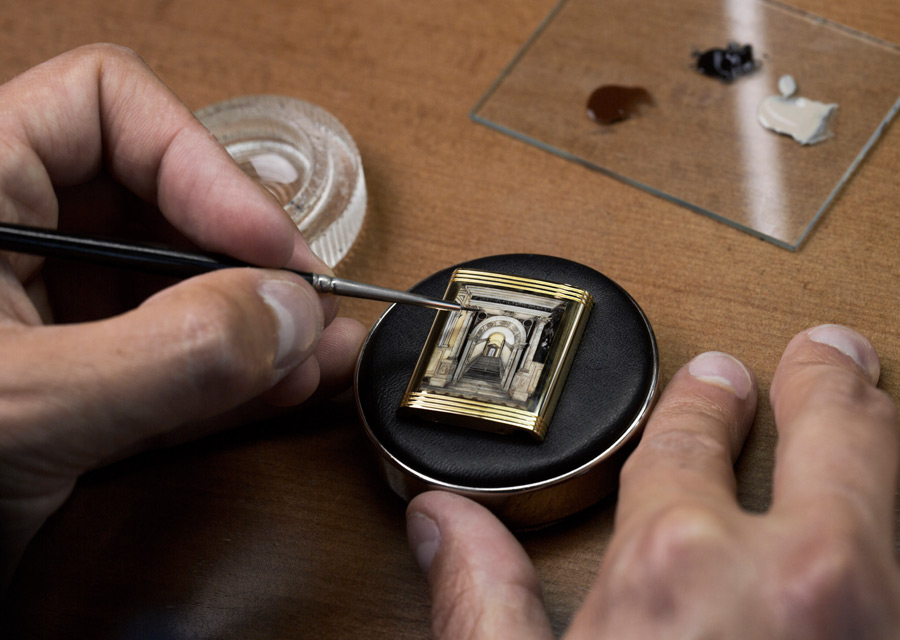 For the enamelled personalisation, Jaeger‑LeCoultre chose to represent the main marble staircase of the Scuola Grande di San Rocco which has been renovated recently thanks to the support of the Manufacture. It took every ounce of the enamellist's artistry to transpose onto the back of the Reverso watch the majestic staircase. Only few colours were used to respect the original image, whence the need for the enameller to work on subtle contrasts using the same colour. The challenge was also to respect the straight lines while working on the curved surface of the Reverso case in yellow gold. Reproducing the texture of the marble was a difficulty as well, as the firing highly attenuated the artistic effects of the painting. The project required three weeks of work, 32 drying at 230°C and 15 firings at 800°C.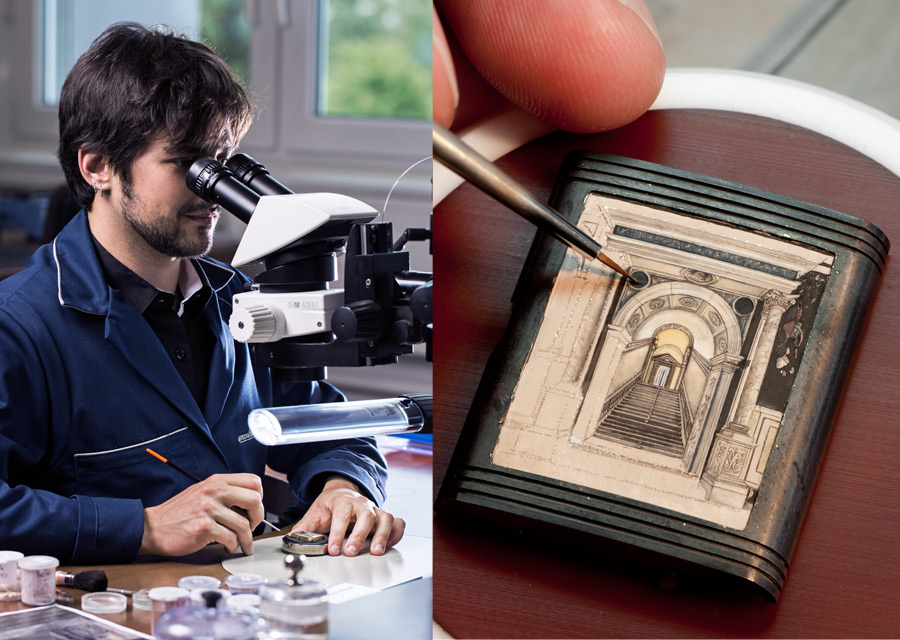 Preserving and passing on heritage are fundamental values for Jaeger‑LeCoultre. The Manufacture sets great store by protecting not only natural world heritage sites, as through its collaboration with UNESCO, but also artistic heritage, demonstrated by its support for the restoration of the Scuola Grande di San Rocco.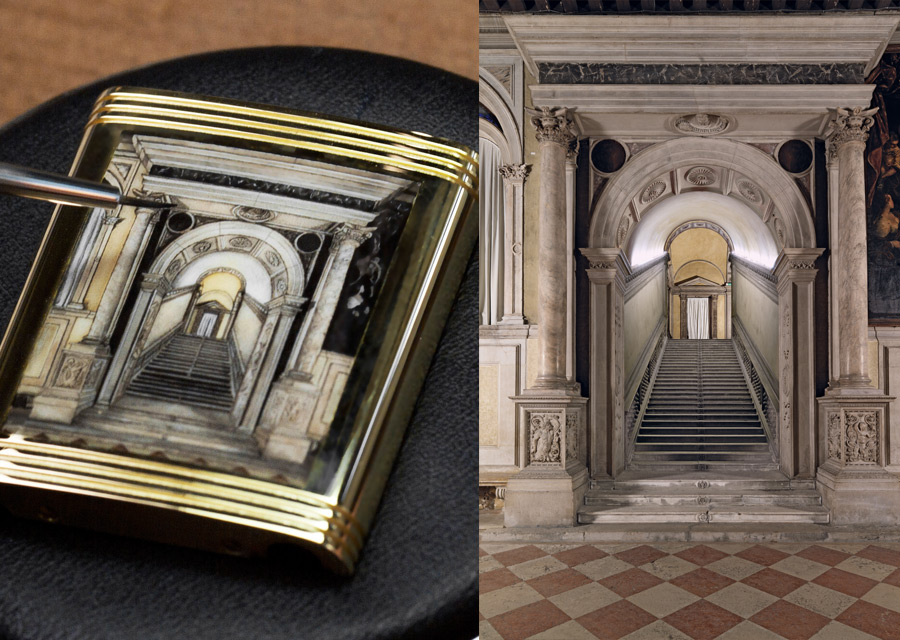 Caring for the legacy created by skilled and talented craftsmen in order to pass it on to future generations is a natural choice for a Maison with such a rich and precious heritage as Jaeger‑LeCoultre. Each day in its ateliers, expert artisans restore timepieces from the past to their former glory, working not only on the mechanisms but also the Métiers Rares® of gem setting, enamelling and engraving.