Les Montres Collector, the perfect place to find vintage watches
By MyWatch
Both store and commercial website, The Collector Watches, which opened in December in Paris, is only dedicated to vintage watches, second-hand timepieces and discontinued models. Here, the enthusiasts of of old beautiful mechanics will only find carefully selected timepieces of the most famous manufactures.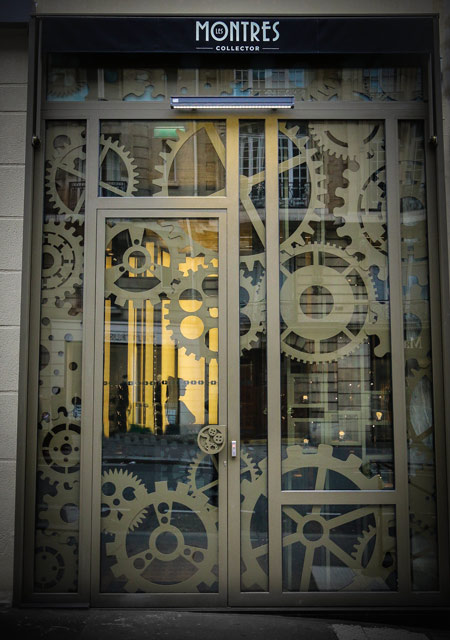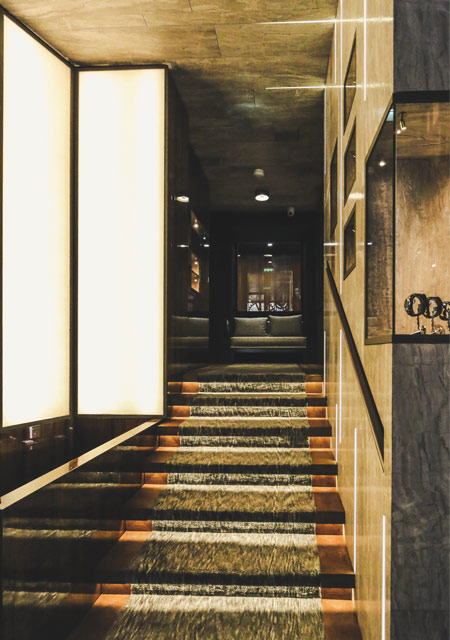 With 25 years of expertise in the world of high-end watchmaking, the group LES MONTRES, chaired by Jean Lassaussois, owner of the eponymous Parisian shops, unveils a new luxury watch case dedicated to vintage Collector watches. Located on the Left Bank of Paris, at 34 rue du Four in the 6th arrondissement, the Les Montres Collector shop opened its doors in the beginning of December, in the heart of the emblematic quartier Saint-Germain-des-Prés.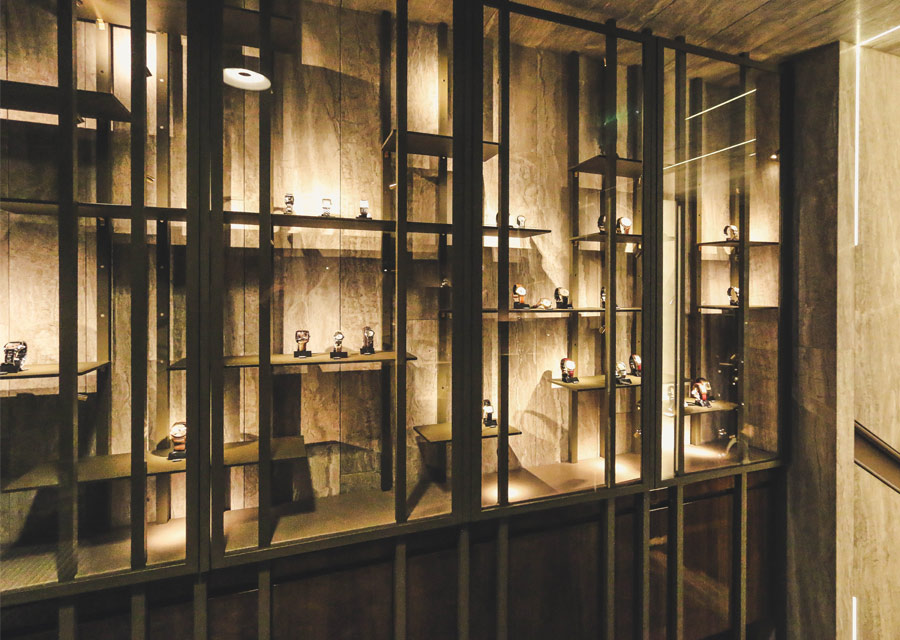 This new cozy space of 35m², in full Parisian elegance, seduced by the diversity of timepieces presented, all carefully selected and always of exceptional brands: vintage watches, second-hand watches and end of new collection models. Exposed in the shop, these watches for men and women can also be found for sale online on the shop's website www.lesmontrescollector.fr, which offers identical services, representative of the same know-how of watchmaking art. Follow our guided tour of this new reference address, made in the image of all Les Montres shops, known for their seriousness and renown among watch collectors.
Contemporary watch case revisits the architecture of time
In the symbiosis of preciousness and modernism, the Les Montres Collector shop occupies an area of 35 m², distributed in a long and narrow space. Under the ceiling height of 3.60 meters, a small staircase leads to a mezzanine which has been transformed into a lounge area for more privacy. By providing a soothing outlook through the harmony of the dominant colors, the space exudes a warm and chic atmosphere, positioning the vintage watches in the world of luxury.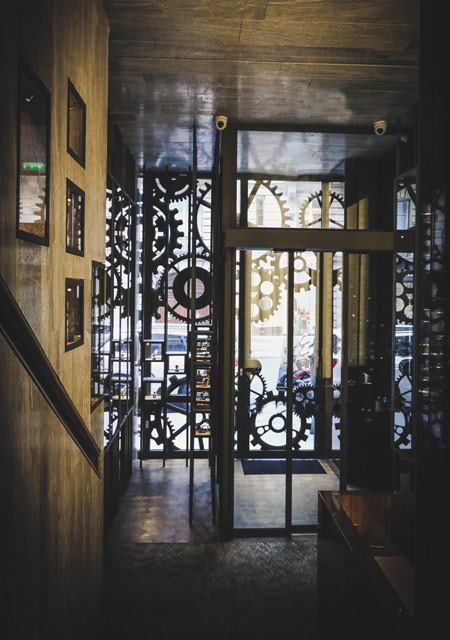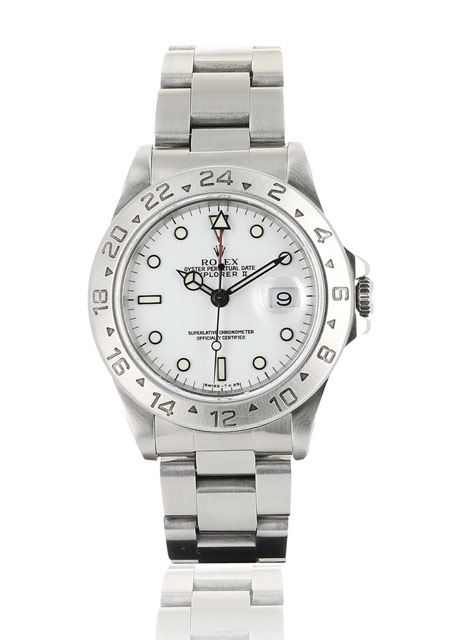 By breaking with the classic style of traditional watch stores, the Les Montres Collector shop appropriates the codes of the watchmaking world. The contrast of noble materials such as steel, wood and processed raw stone animates the space, cleverly arranged to allow maximum freedom of movement. A set of showcases, staged as bookcases along the walls, reveal the watches from the entrance to the security booth. Along one side, a moveable mirror gracefully perfects the space. The interior designer Olivier Lempereur has paid special attention to the light, linking the inside with the outside by a glass facade, into which is inserted a moucharabieh recalling the mechanism of timekeeping movements. Certainly rooted in the 21st century without denying the past, the Les Montres Collector shop reinterprets luxury by infusing warmth and conviviality. To be discovered without further delay.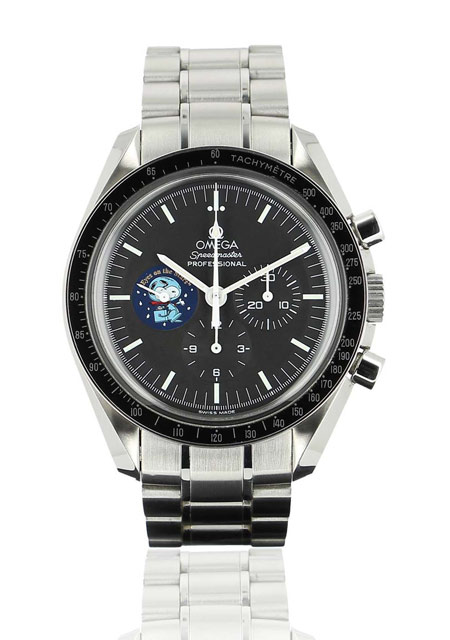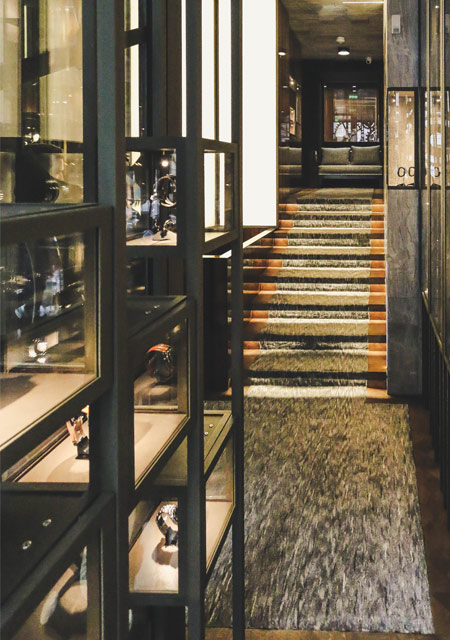 An offer of high-end vintage watches, rich in discoveries
Secondhand sales reserved exclusively for luxury watchmaking, the Les Montres Collector shop is positioned on the purchase and resale of watches of the greatest watchmakers (Audemars Piguet, Breguet, Cartier, Hermes, IWC, Patek Philippe, etc…) Enlightened amateurs and collectors may satisfy their passion by finding the object of their dreams, made more accessible by a selective second hand supply classified into two categories: the collector watches, old and pointy having appreciated in value over time; the second-hand watches, more recent but at more competitive prices. New timepieces at the end of collection are also offered at advantageous pricing conditions, known as "Private Sale". Valuable asset whatever watch you choose? A possible payment up to 12 free installments.
To give new life and originality to vintage watches, the Les Montres Collector shop also sells accessories: watch straps (leather, Nato), travel cases and automatic watch winders.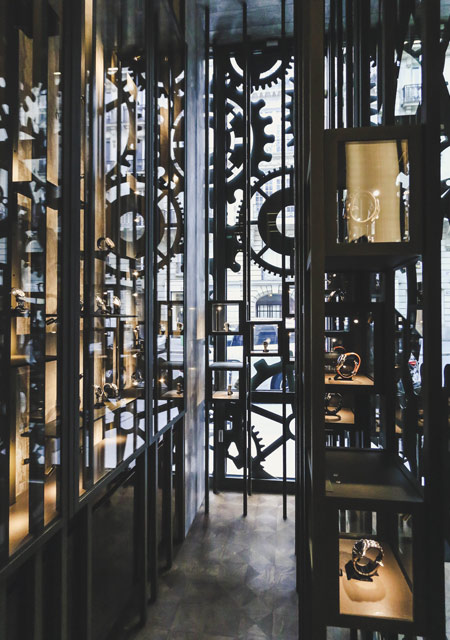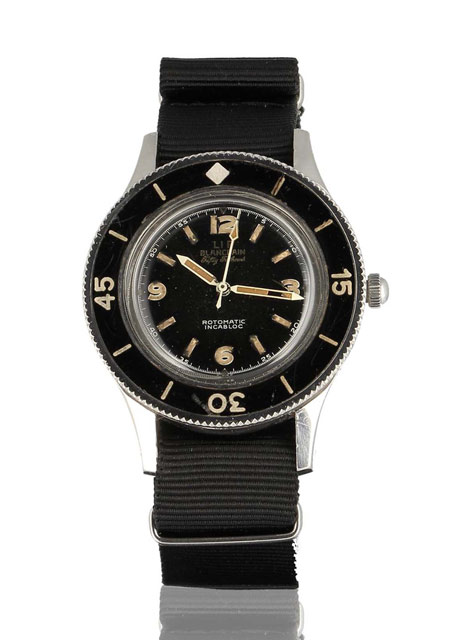 Expertise for buying safely
Selective in its choice, the Les Montres Collector shop only sells models in good condition, authenticated by watchmakers and total traceability (original case, invoice). Each movement is checked, and if necessary, restoration is performed by experienced watchmakers to certify the product conformity. As proof, each watch is sold with a one year warranty (parts and workmanship). In addition, after-sales services are provided for the watches sold exclusively by Les Montres Collector shop. By making its expertise and know-how available to customers, purchasing is worry-free. A priceless and totally secure advantage against the scourge of counterfeiting.
In support: a website for online sales
As in the shop, the online site www.lesmontrescollector.fr sells the same watches and offers the same services: free delivery for all orders made in the European Union, guarantee to buy a watch that has been authenticated by experts, assurance of having a watch revised in perfect working order, payment up to 12 times free of charge, etc.Recalling the fundamental mechanics of collector watches – 10 things to know and recall of existing complications – the site allows users to choose their watch with peace of mind, 24 hours a day, 7 days a week regardless their place of residence ! Notified in real time of the watches available, users can buy without risk, reassured by the expertise of the group Les Montres operating for over 25 years. A good example of a complementary alliance between the traditional trade and the e-commerce.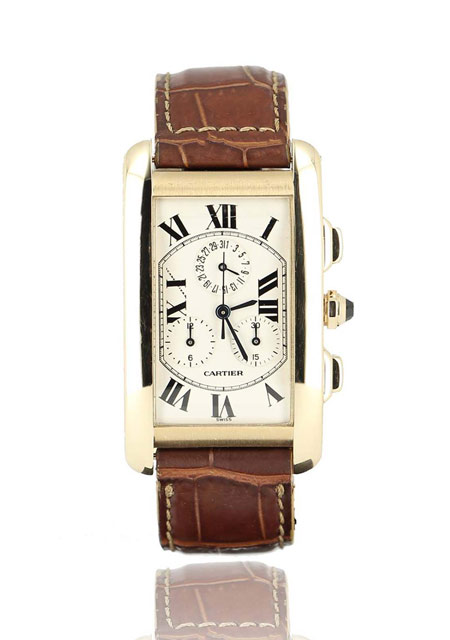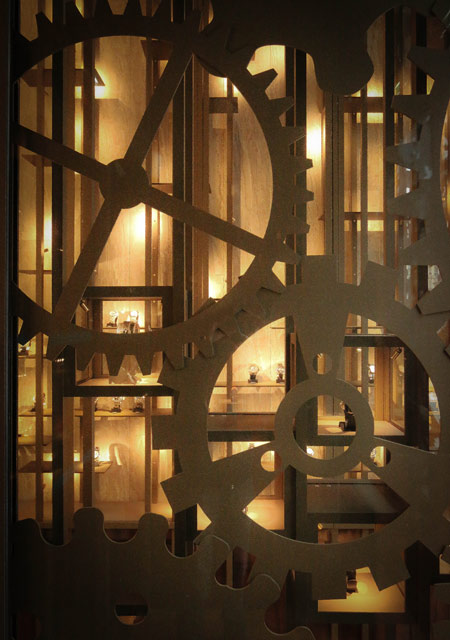 A family success story
Being a family business and proud of it, the Les Montres group is a family success that started with Jean Lassaussois, who from an early age has a passionate interest for the watchmaking world. Trained at the Swiss watchmaking school from which he graduated major of his class, he naturally turned to the biggest manufactures in order to exercise his talents. But the quartz movements that expanded in the market at that time had him successfully focus on the more commercial activities of the profession. After a few years of experience with the greatest Parisian stores, he opened his first shop Les Montres Suisses, at 58 Rue Bonaparte, where it still is!
The Les Montres group being a family success, it was natural that his brother Arnaud Lassaussois, to whom he transmitted his passion, came to open a second store, located today at 40 rue de Passy. It should be pointed out that the shops Les Montres targeted enthusiasts of fine watches, whether they were second-hand watches or new watches. Then, over the years, old watches gave way to new watches. Indeed, Lassaussois have gained the trust of the greatest watch manufacturers, from Rolex to Jaeger Lecoultre not forgetting Blancpain.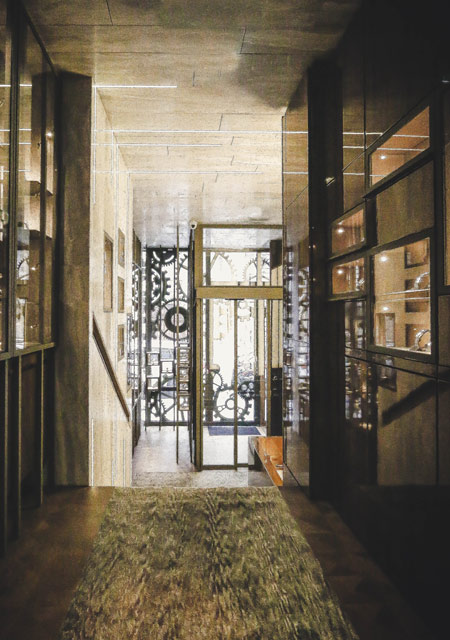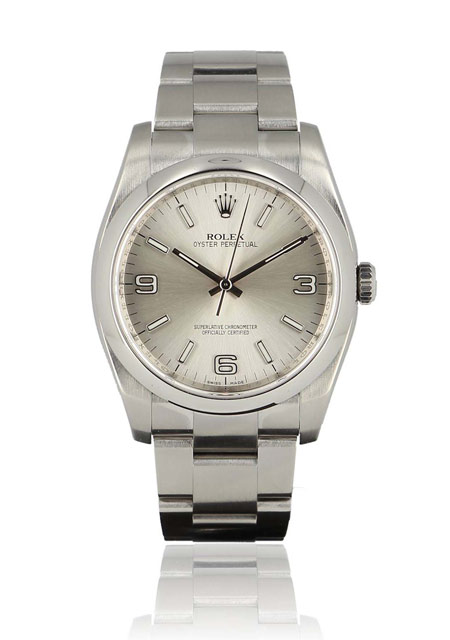 When Rolex decided to open its first exclusive Rolex shop in Europe, this leading brand of high-end watchmaking logically turned to the Lassaussois. And as the Les Montres group is a family success from the beginning, Jean naturally went for his wife, Catherine Lassaussois to run this new shop (56 rue de Rennes). With experience from one of the greatest perfumery house, she managed to bring her feminine touch and the codes of the luxury sector to this prestigious brand.
But as one always returns to one's first love – being helped by market developments – the Les Montres group wanted to complete its shops by opening a shop that only offers vintage and second hand watches, once again mainly positioned in exceptional watches: Les Montres Collector. In order not to deviate from the rule, it is the daughter of Jean Lassaussois, Pauline, who took the head to run this latest shop. With a technical training of excellence in optics and especially with her passion for watches transmitted to her by her parents, she is full of proposals and ideas in order to make this vintage watch case, a new watchmaking temple.
Boutique les Montres Collector
34 rue du Four
75006 Paris
00 33 1 43 35 10 68
Tuesday to Saturday : 10h30 – 19h30
Web site : www.lesmontrescollector.fr