DESIGNER DESKS SPECIAL
Let's get to work!
The Covid pandemic strongly disrupted the way we work while normalizing working from home. Nowadays, more and more people still do it at least once a week. Hence the necessity of investing in a desk or in a peaceful space. We now get back to work, but not without a nice desk, which brings style to our interiors and inspiration to our work.

By Florence Halimi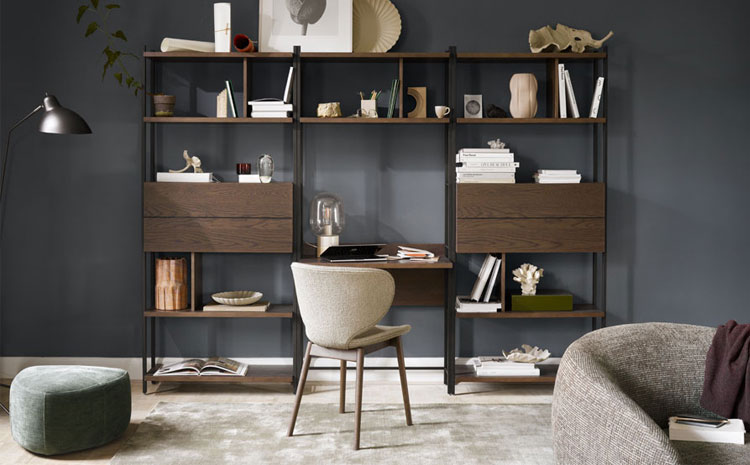 Solo project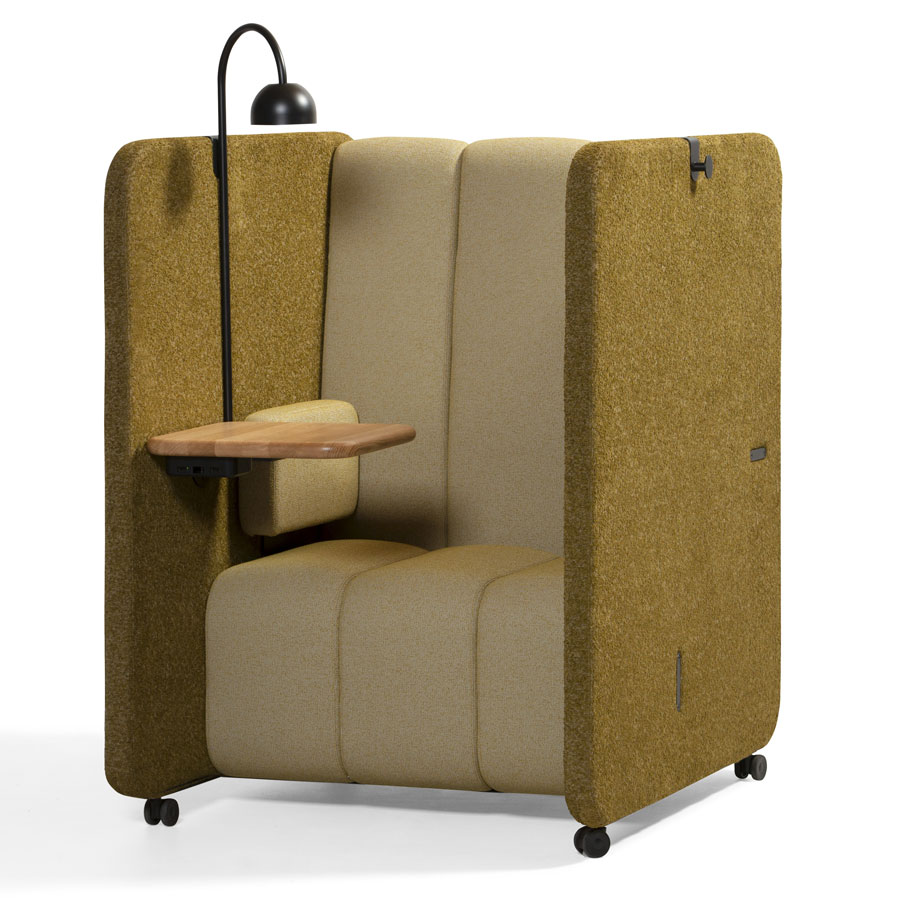 Were you dreaming of being isolated in your own home, even in a small appartement? Blå Station did it, introducing the cubicle sofas for a single person – or more. Bob Solo is the whole package, "a room inside a room", according to Stefan Borselius and Thomas Bernstrand, its creators. A comfortable partitioned and soundproofed chair, endowed with essential and secondary elements for working: USB port, shelves – a solid wood one and a detachable steel one –, lamp, armrests and even a hook for your coat.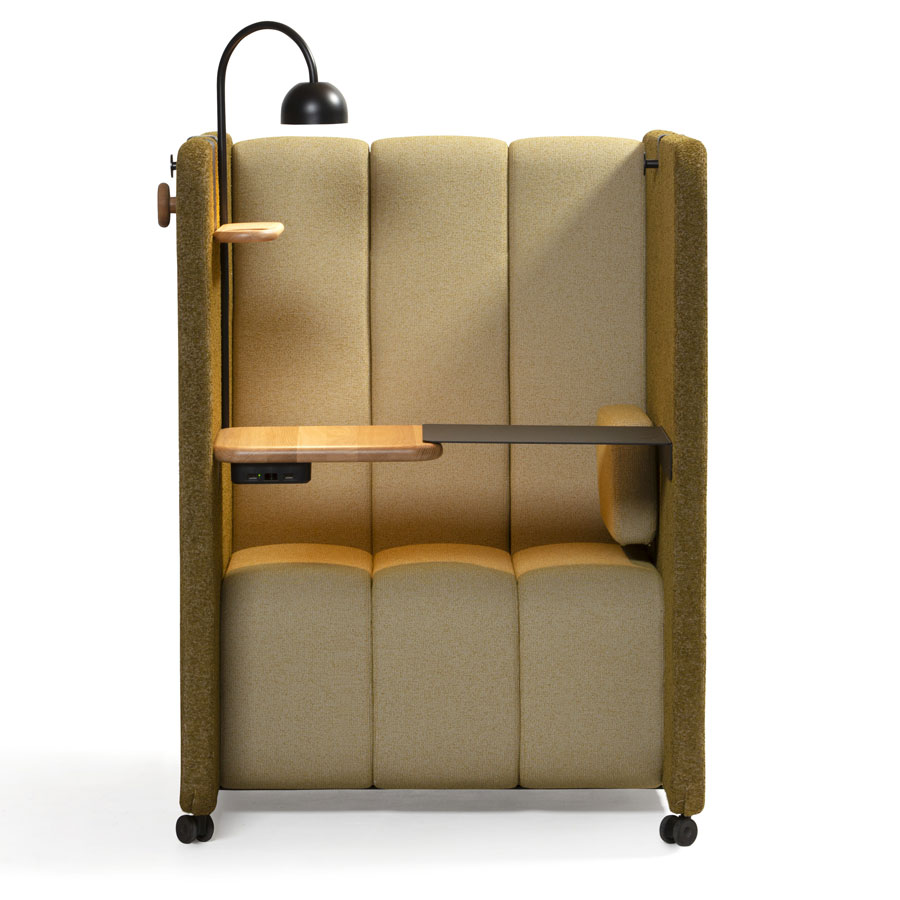 Bla Station, PCM Showroom, 5 rue de Charonne Paris 11e. www.blastation.com.
All in one
It may look like a design dresser, the Kapsul 1.0 French oak – or walnut – workstation by 1% Design is another compact and soundproof option. Once opened, it holds anything you need to concentrate – an extra screen, electrical and USB outlets, wireless charging station, lighting – as well as shelves and drawers to store your folders.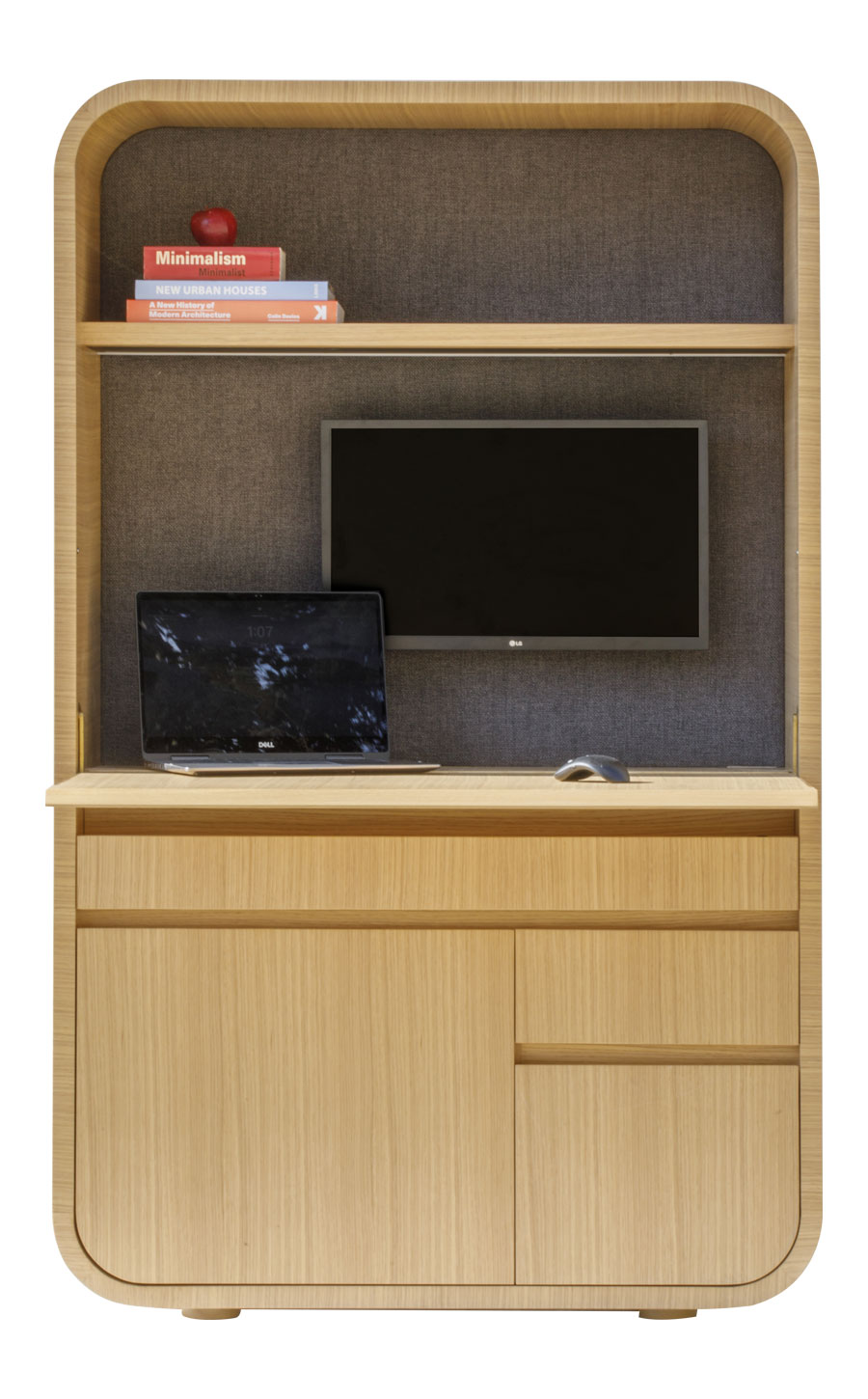 1% design – www.1prcntdesign.com
As for BoConcept, designer Morten Georgsen went out of his way to create a workspace that is both aesthetic and ergonomic with the wall storage solution Calgary, an open and 100% modular piece of furniture.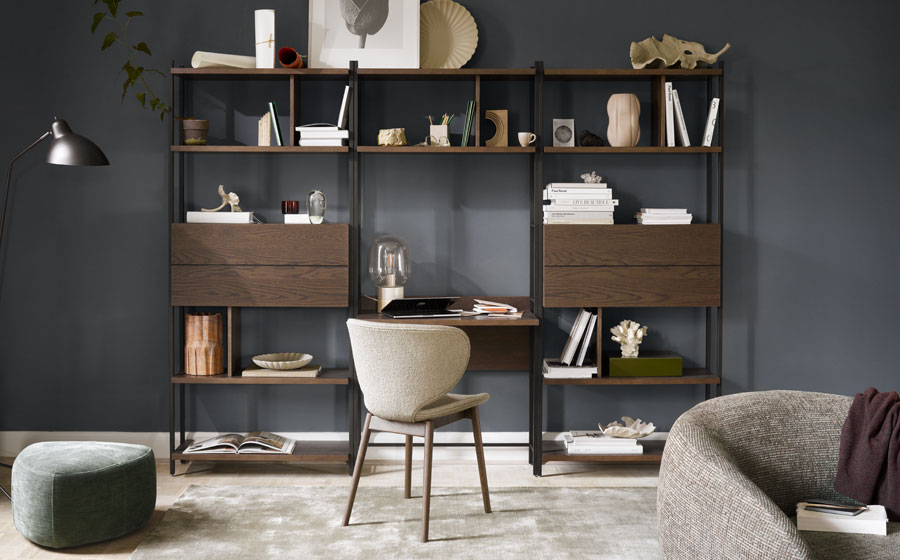 Mini desk but maximal capacity…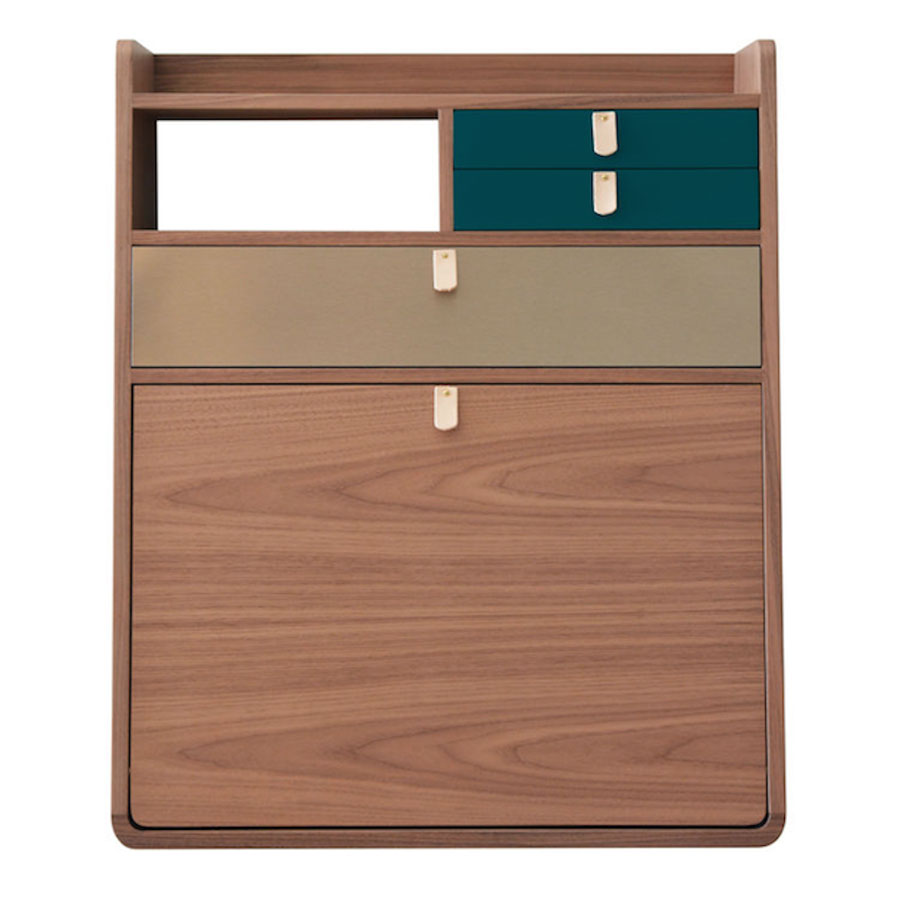 Fitted on the wall, the Gaston writing desk designed by Florence Watine for Hartô Design is available in walnut or natural oak and has leather pulls, colour and brass accents on the drawers, and it elegantly fits inside the most cramped interior spaces thanks to its model figure (available in 80 cm or 60 cm length).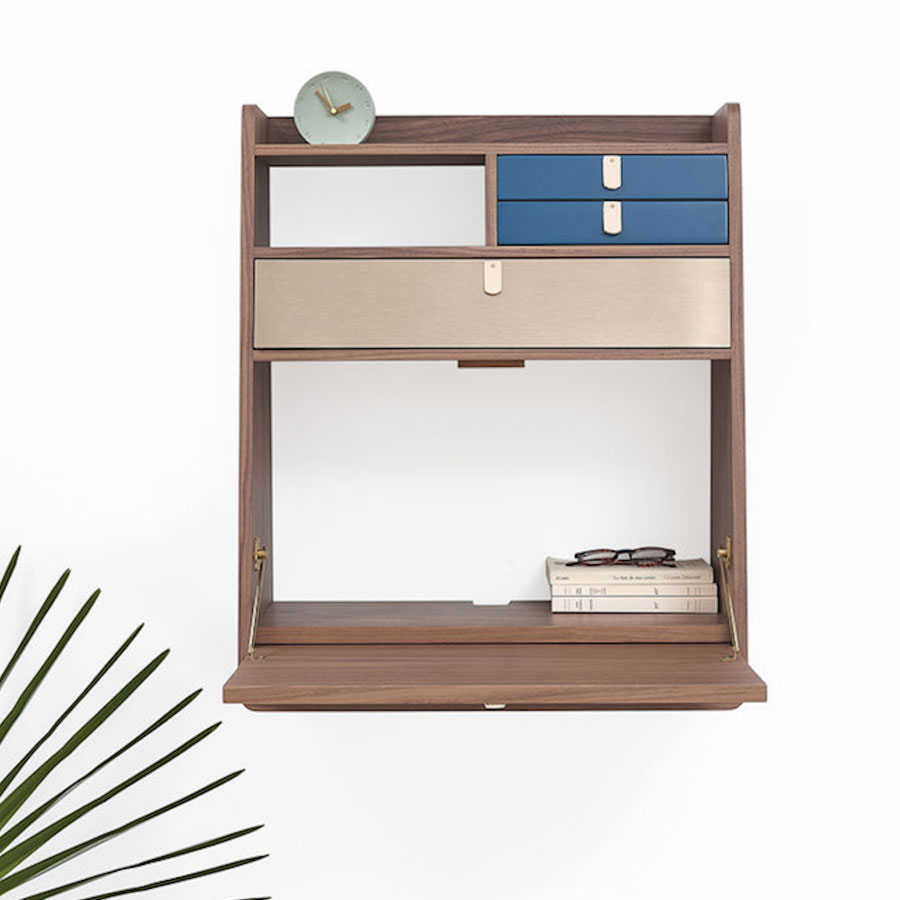 Just around the corner
Expert in custom-made wood cutting, Ilicut cuts desk tops perfectly straight to suit your needs and your small spaces. Two beautiful oak boards then transform into a smart desk. Shape, wood, specific cuts, finish, table legs… You can simulate a 100% customized product with the online configurator.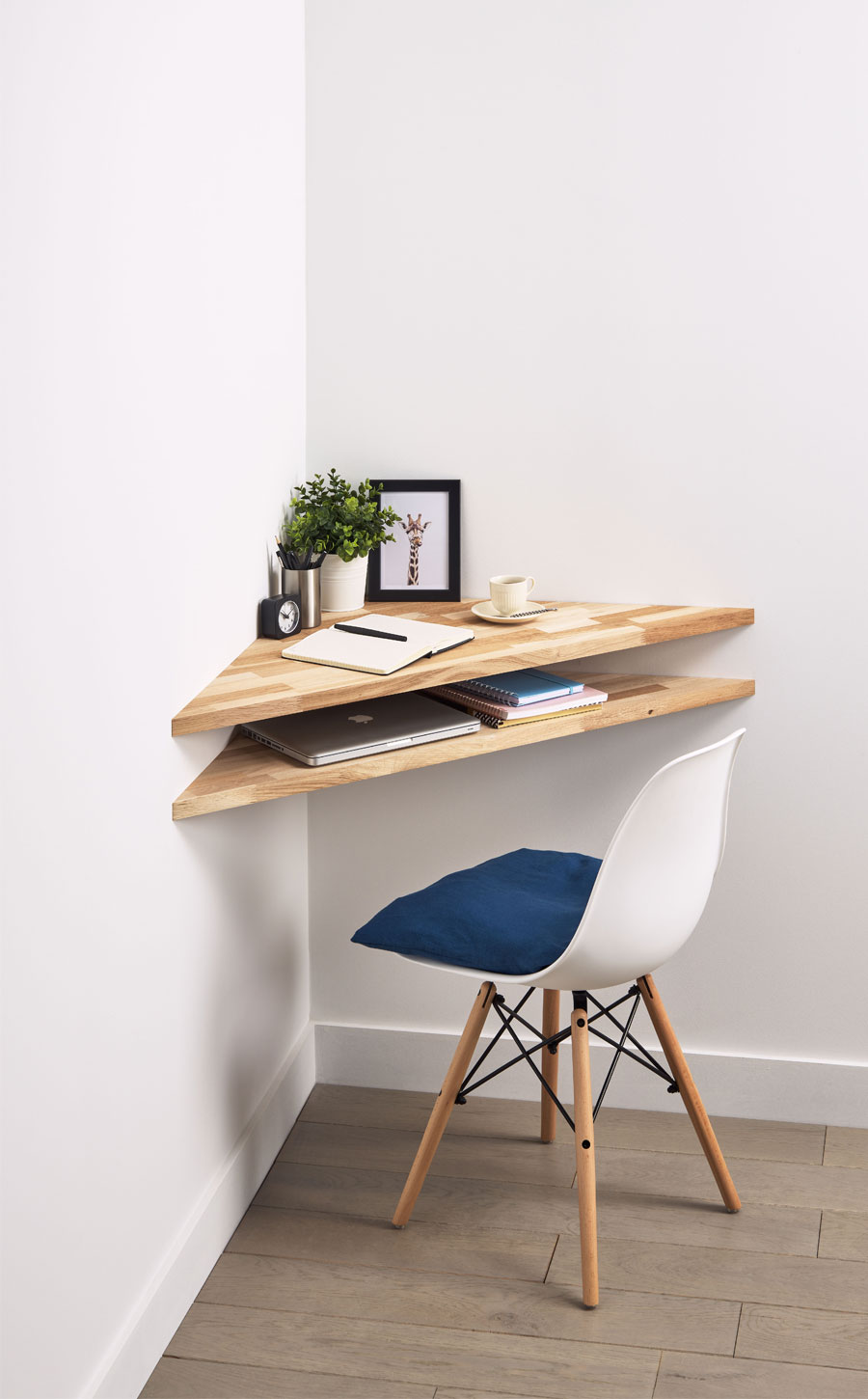 Under my skin
A good and beautiful desk-console, the Calamo has a cowhide storage space and sylphlike lines (a 45 cm depth), which is ideal to fit into limited space, while still offering a lot of functionality and an impeccable style.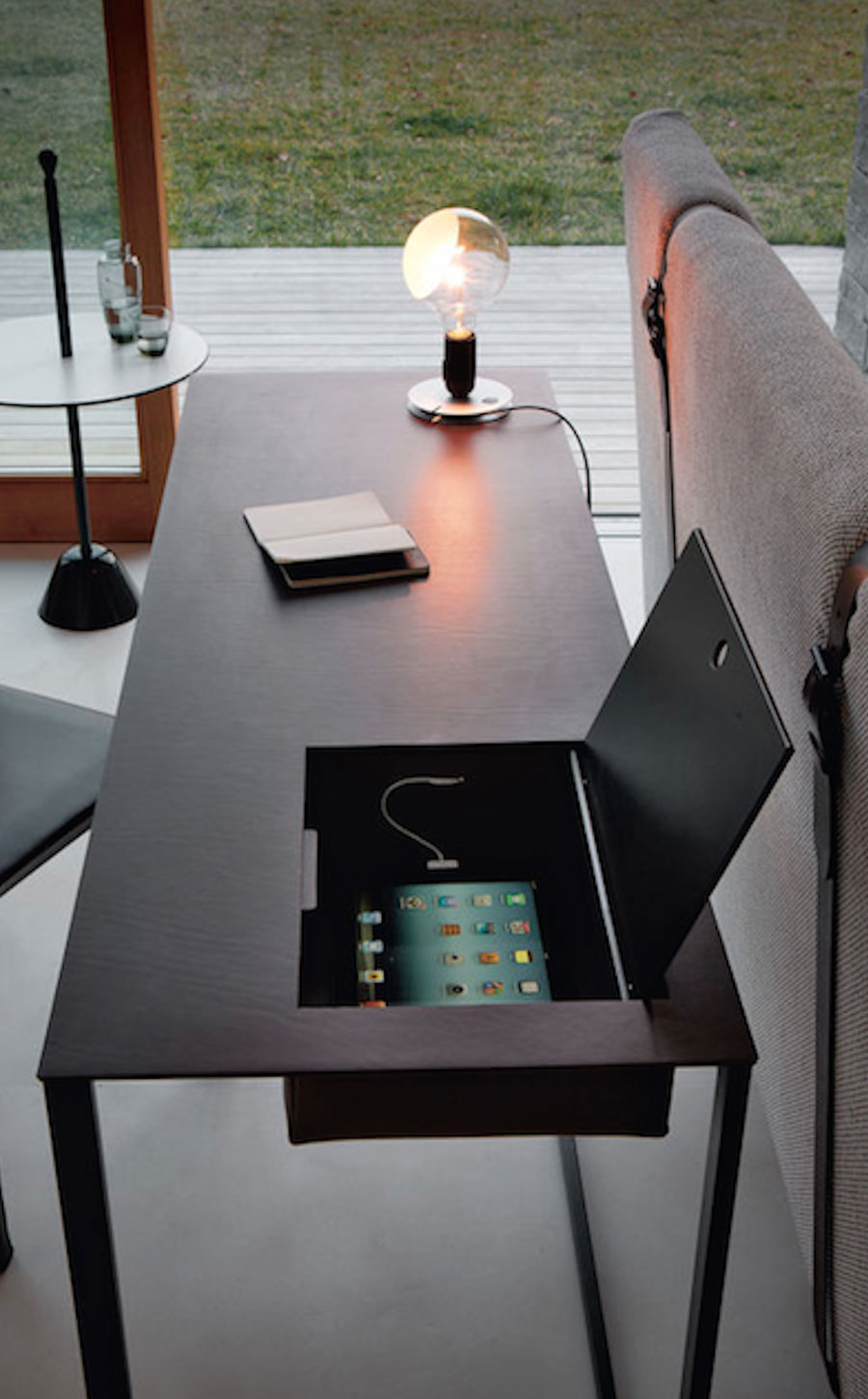 Available online at madeindesign.com
Classy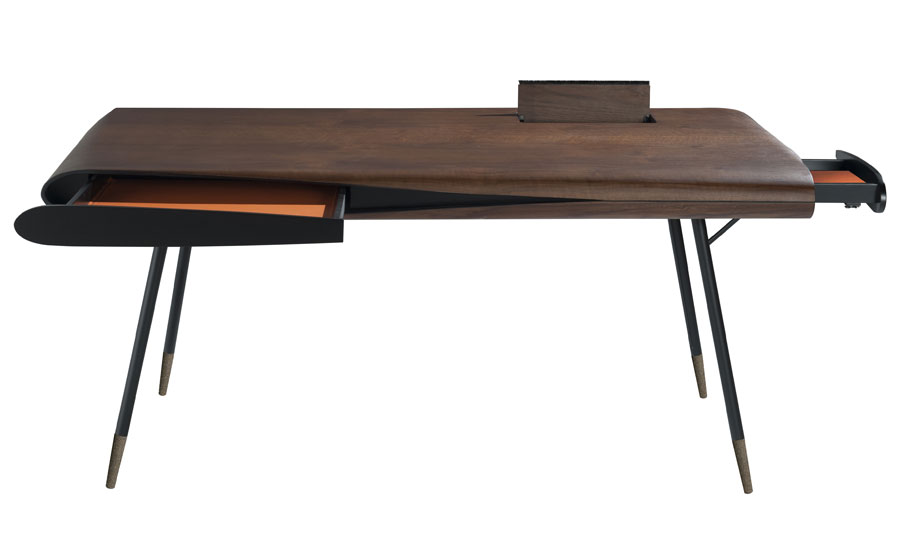 Loops, arabesques, interlacing, ups and downs… The Calligraphie desk by Roche Bobois – birch plywood on walnut Canaletto veneer – is an invitation to effort. This is the effect of the origami-inspired perfect lines of the Calligraphie, while the vintage dynamism of the Midi desk by Porada – walnut wood with cuoietto inserts – seems to be showing us the right direction, the one toward studious wisdom of course.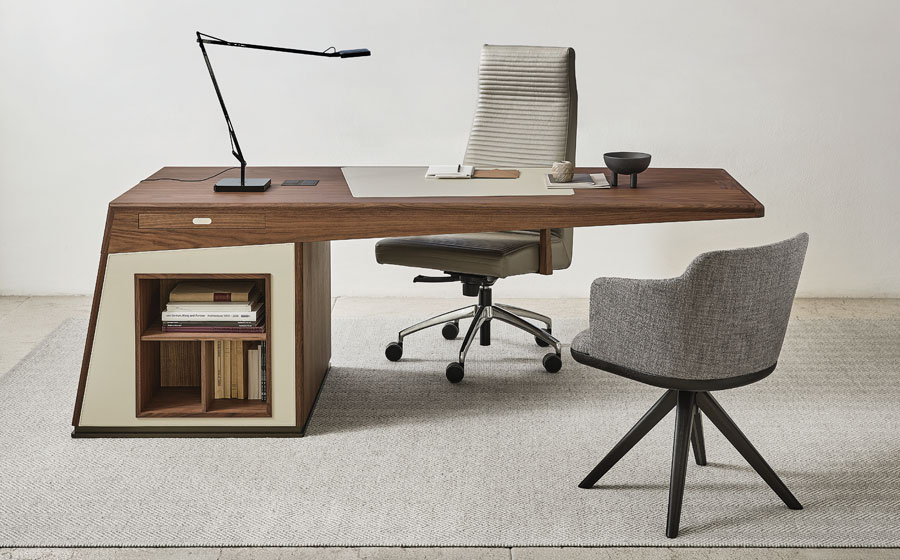 Showroom Paris 252 Bd Saint-Germain, Paris 7e – www.porada.it.
Centrepieces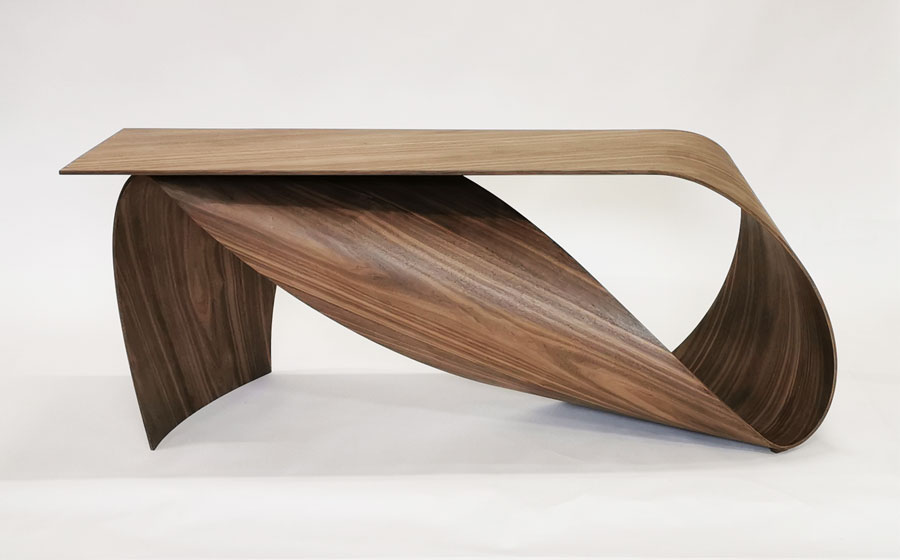 The Wave desk by Pierre Renart unfolds like a ribbon and seems to be frozen mid-flight in the curve of a wave. Perfectly stable and ergonomic, despite the designer's will to create "a desk that seems almost off-balance, one that seems to float in infinite movement", this desk is made of American walnut with a glued laminated timber technique, and it perfectly illustrates his style as a cabinet maker and designer and his passion for curves.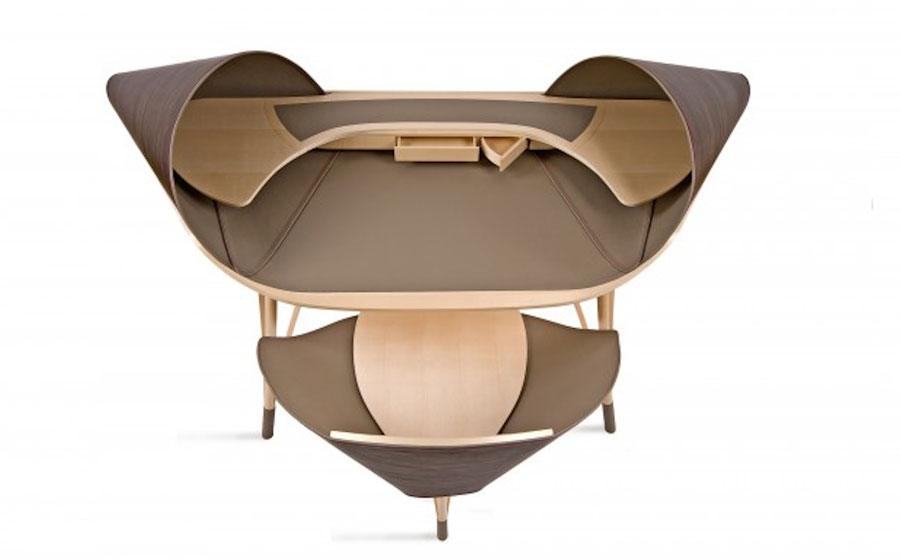 Another cabinet making prodigy, Ludovic Avenel, has all wood species give in to his will. Flexible ebony of macassar makes no exception, as it forms a movement and an ethereal elytron shape – a reference to the bugs that inspired this desk. The whole thing is enamelled with pieces of sewn leather and is supported by a sycamore base.