PENDANT PENCHANT
Menottes dinh van, but make it XXL
The iconic jewellery pieces by Dinh Van, now a huge reference, unapologetically display their loud, extravagant new pendants where decorative stones have enough space to tell the nuances and symbols of their story.

By Chloé Redler
Connection
The Maison, founded in 1965 by Jean Dinh Van – hence its name – breaks all preconceptions of high jewellery with its originality and panache. Among all creations by the brand, the Menottes dinh van pieces claim their spot as its iconic trademark with a recognisable and inimitable design.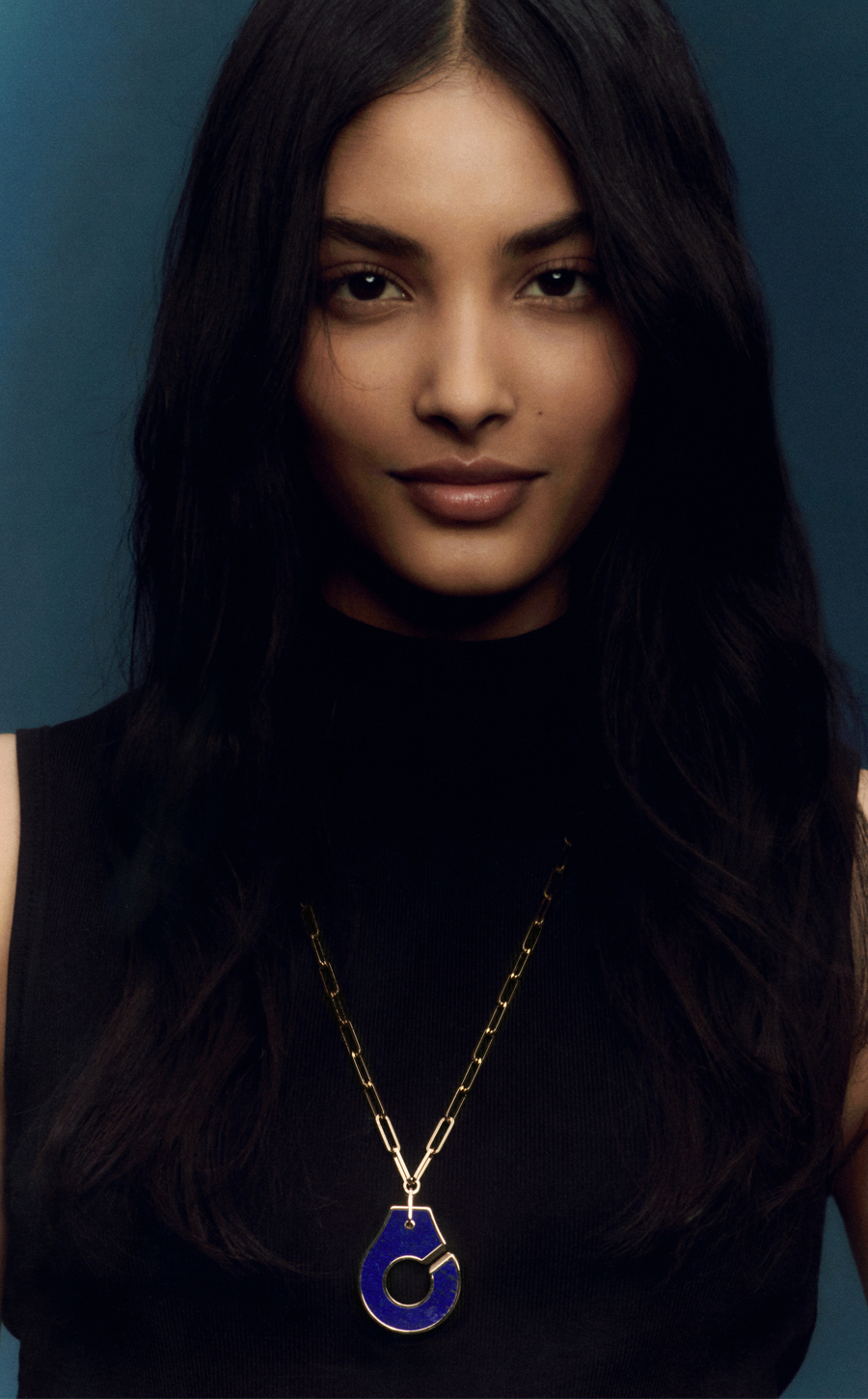 Contrary to most jewellers who try to hide the clasp at all costs, Jean Dinh Van makes it the star of his creations. The Menottes dinh van collection was launched in 1976 after seeing the difficulty of opening the clasp to take off a piece. After multiple variations and reinterpretations, it is back stronger than ever with the introduction of two new impressive pendants into the collection, where decorative stones take the lead.
Front and back and forth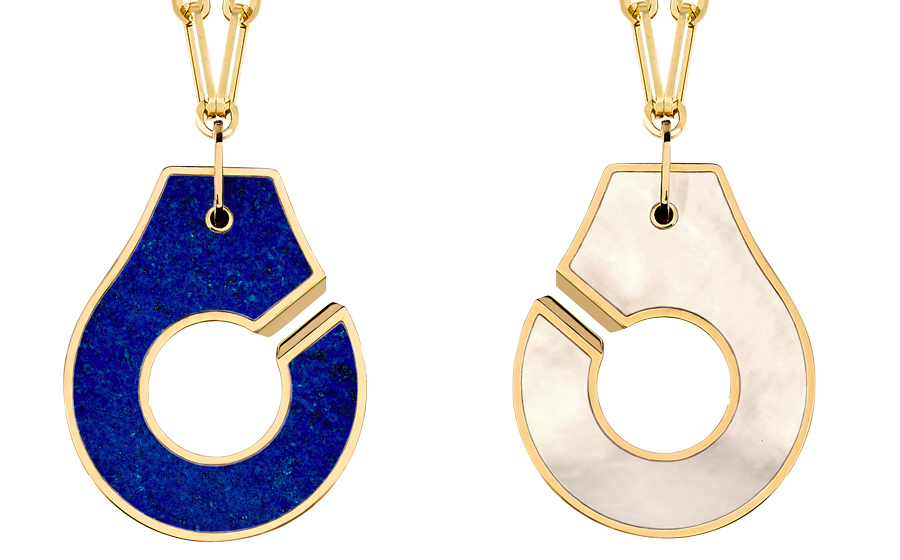 During his years at Cartier and Pierre Cardin workshops, Jean Dinh Van had the opportunity to familiarise himself with hardstones, how to work with them and their symbolism. His noncomformism led him to associate hardstones with various materials, especially yellow gold. The Menottes dinh van R35, true to their brand DNA, are a limited edition of yellow gold pendants in XXL – 3.5 cm diameter – with the signature "Maillon L" chain.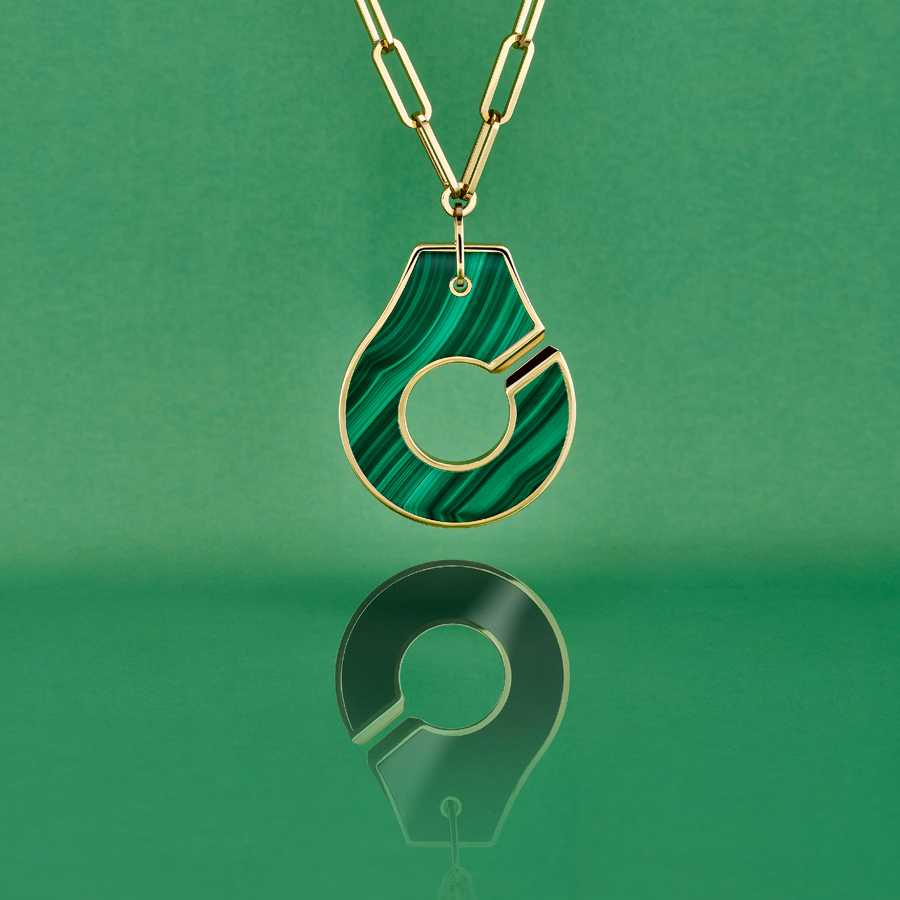 The decorative, monumental, sculptural stones – cut out from a single plate – play the versatility card. The lapis lazuli in the front has a back and forth with the white, iridescent mother-of-pearl in the back. Similarly, the model in malachite converses with the intense black onyx in the back. Much like our ancestors' amulets, the virtues of these talismans keep the bad spirits away and tighten the bond with their owner.
Price upon request