NEW BOUTIQUE
Poiray settles in the Capital of Gaul
Present in Paris, Bordeaux, and Toulouse but also in hundreds of corner shops in the world, Poiray is opening its first Lyon boutique, a project shared with Maier, the local saint when it comes to jewellery and luxury watchmaking.

By Florence Halimi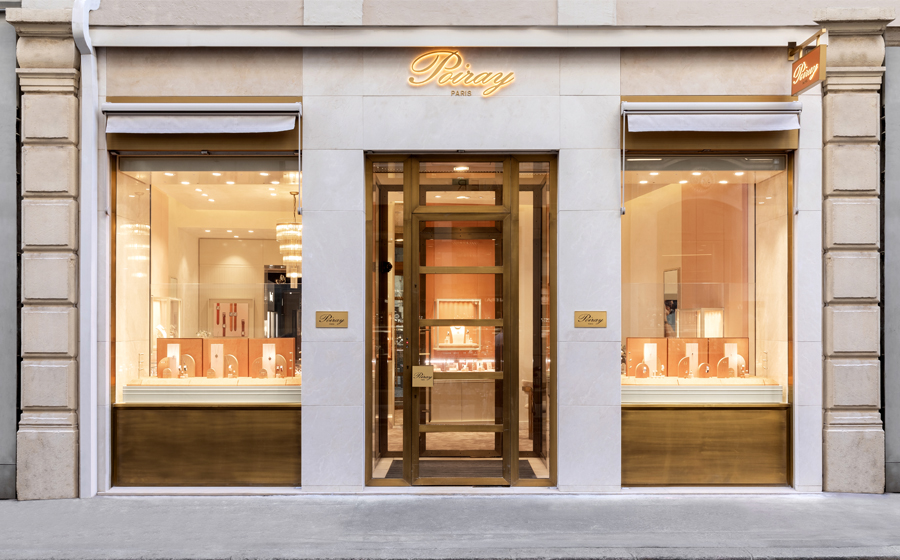 Poiray boutique opening in Lyon
When the House of Poiray opened its first Parisian boutique in place Vendôme in 1975, it was like a joyful and colourful breath of fresh air for this kingdom of jewellery making. Colour is indeed Poiray's signature. The Maison plays with the range of colours of precious gemstones to create watchmaking and jewellery collections full of imagination. But the objects of that creativity are not restricted to elegant evenings. They can be also worn at every moment of the day. Poiray is thus present in Paris with four boutiques, in Bordeaux with two boutiques, and in Toulouse too. It is now established in the capital of Gaul, Lyon, in collaboration with the local institution Maison Maier.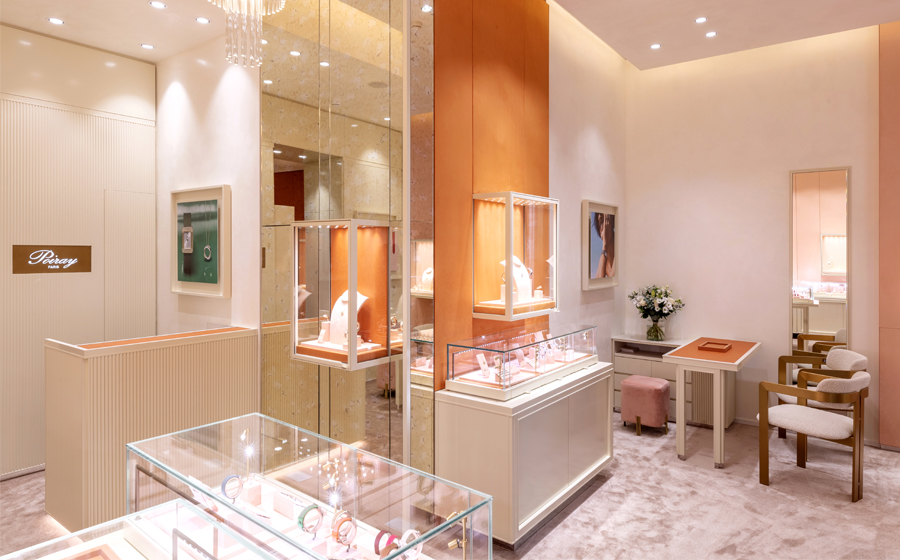 Outside, the shopfront in typical Villebois limestone opens onto two boudoir-like lounges. The second one directly leads to the attached Maier boutique. Covering 45 m² of floor space, these cosy lounges display powder shades of brut and rosé champagne and light beige lacquered wood with golden finishes that outline the design. Here and there, subtle touches of golden brass brighten the whole thing up.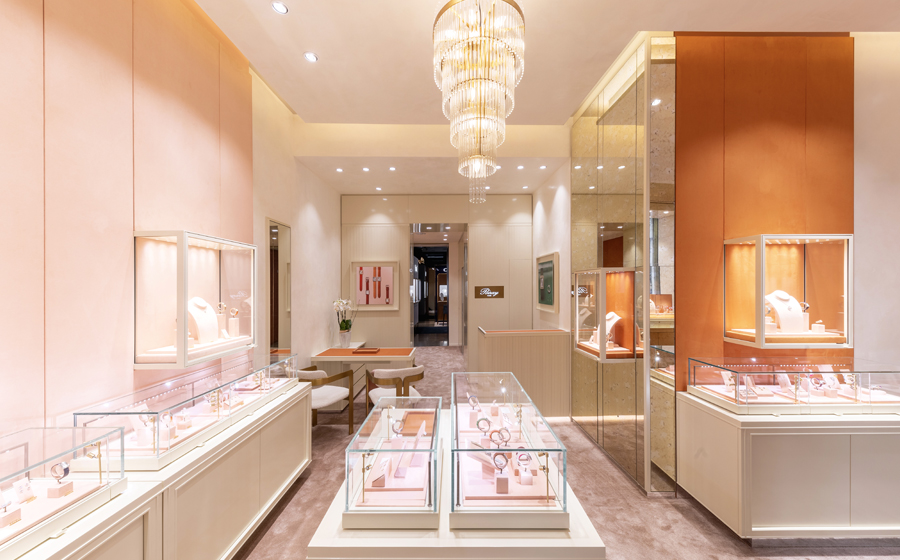 Vertical and horizontal, the linearity of the display units, the windows, the cove lighting and the coloured suedette furniture are reminiscent of the famous godron motif of the House of Poiray.
A showcase for the Poiray collection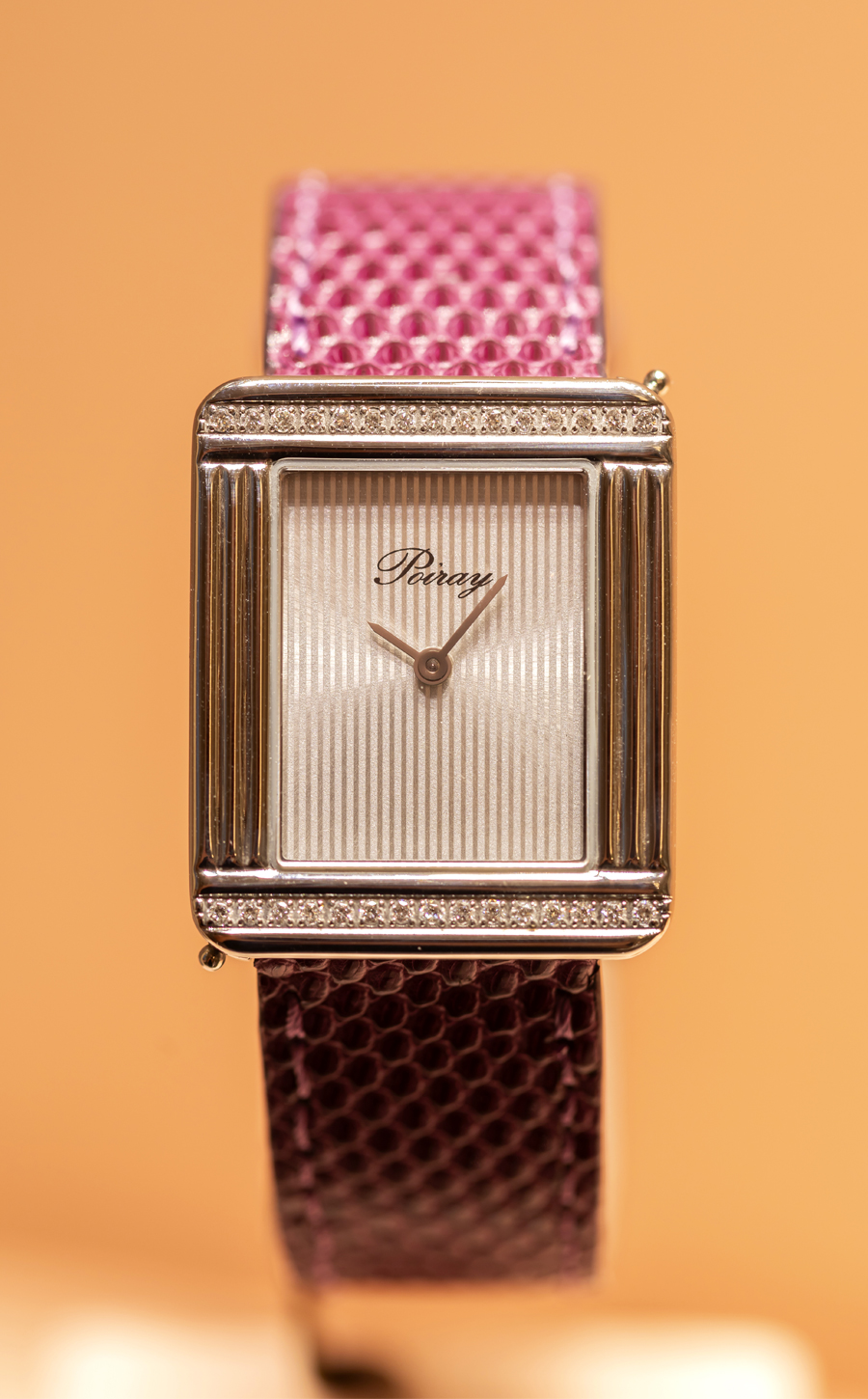 Everything here is an invitation to take your time to admire the iconic collections, such as "Coeur Entrelacé", which has been surprising and enthralling us for the past thirty years with its modernity. You can also take a look at the "Ma Première" and "Rive Droite" watches with their colourful and summery bracelets, interchangeable at will thanks to an ingenious clasp opening system. The rings "Ma Préférence", "Indrani", "Lolita", "Tresse", or "Dune" can be worn by themselves or together on several fingers to turn your hands into spring bouquets.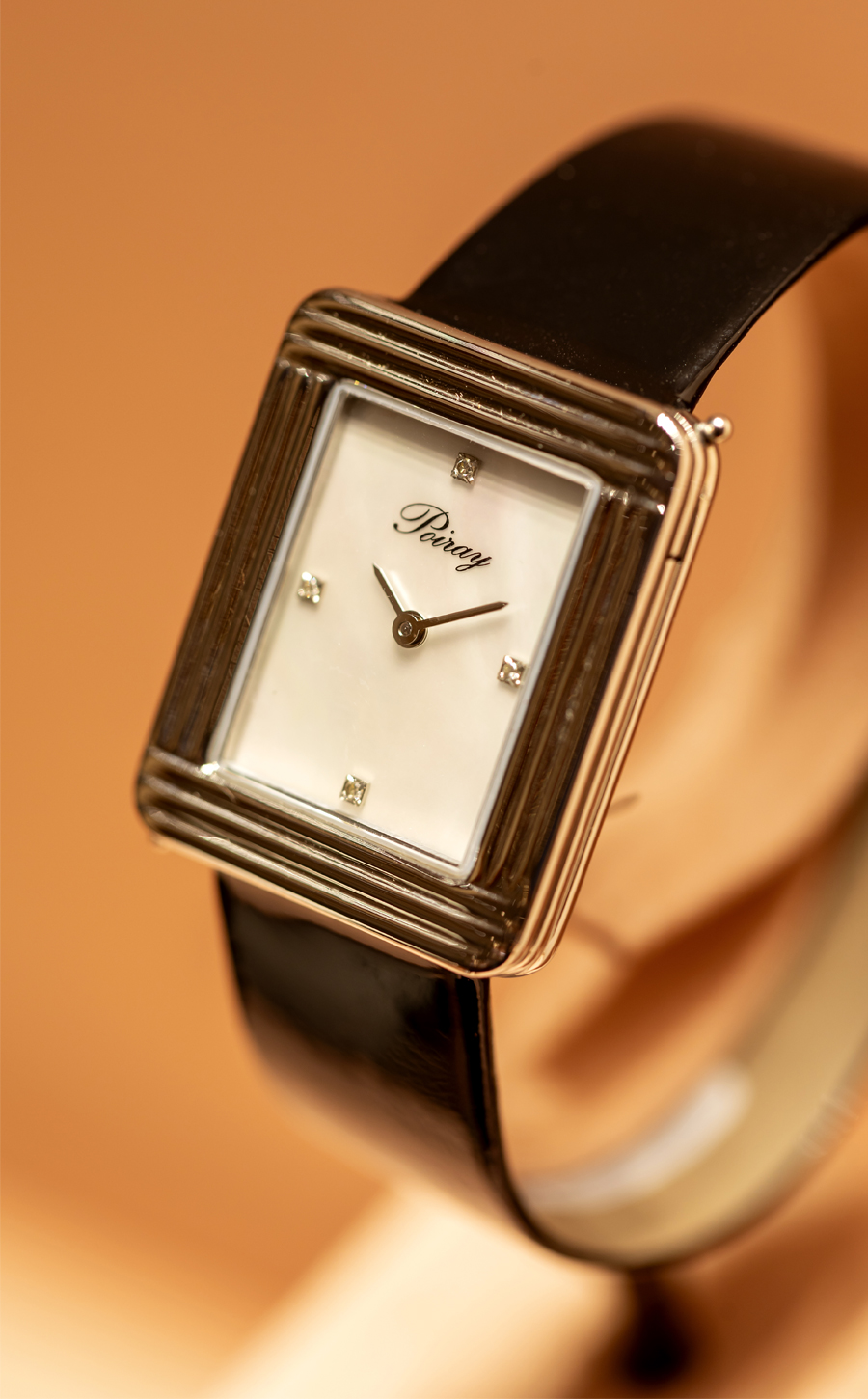 Poiray Boutique – 6, rue Simon Maupin, 69002 Lyon – Phone: 04 87 63 38 00