Quaterback Tom Brady is now part of TAG Heuer's ambassadors
By MyWatch
TAG Heuer announced that Tom Brady, star quarterback of the New England Patriots, and four time Super Bowl champion, is now part of the brand's family.
TAG Heuer and Tom Brady celebrated the announcement in New York City on Tuesday night at the launch event for the Carrera – Heuer 01. Jean-Claude Biver, President of the LVMH Group Watch Division and CEO of TAG Heuer, called the night's special guest onstage and surprised attendees by officially introducing Brady as a TAG Heuer ambassador.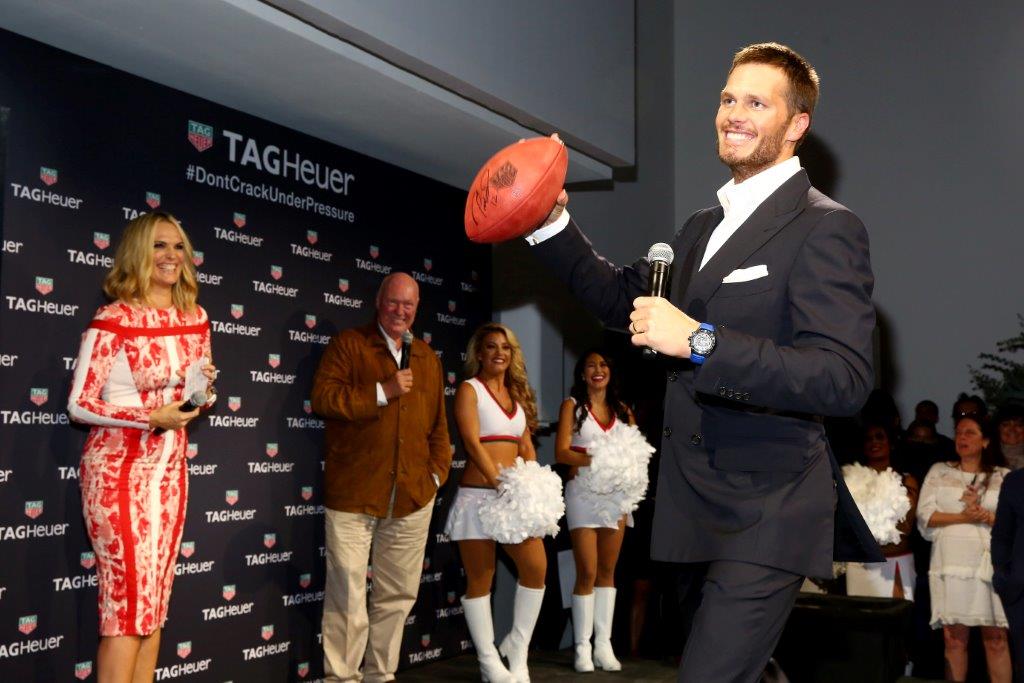 Brady presented the new Carrera – Heuer 01, a timepiece that honors the brand's heritage and symbolizes the evolution of the Calibre 1887. The Carrera – Heuer 01 is the first of a new collection that will feature a new case, construction, design and calibre. The dial side reveals the chronograph controls and an openwork date disc while the case-back includes a red column wheel, and a skeleton chronograph bridge. The piece also features a new generation TAG Heuer case, made from steel for greater shock resistance. The construction has progressed from the traditionally used single piece to a modular with twelve different components, allowing for an infinite combination of materials, colors, treatments and finishes. The look is finished with a black perforated rubber strap.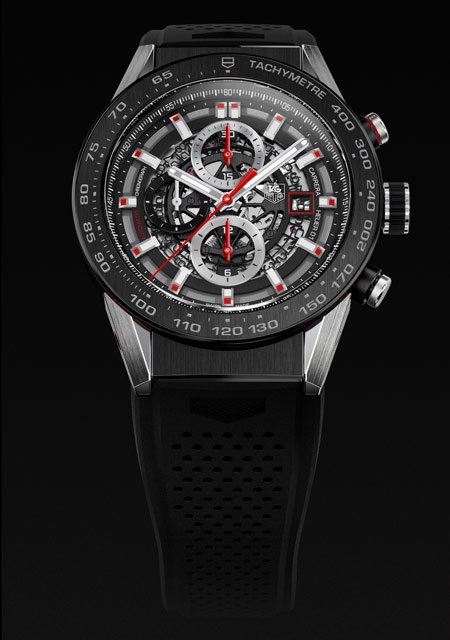 Mr. Biver and Brady were joined by actress Molly Sims, who served as the MC for the night, as well as DJ Eve, whose original set further added to the party atmosphere. Guests had the pleasure of watching Brady throw signed footballs to raise money for Best Buddies, a charitable organization that offers the opportunity for people with intellectual and developmental disabilities to develop social, leadership and employment skills for greater participation in the community. Several guests were lucky enough to catch the signed footballs that Brady threw into the crowd and took home a special souvenir from the night.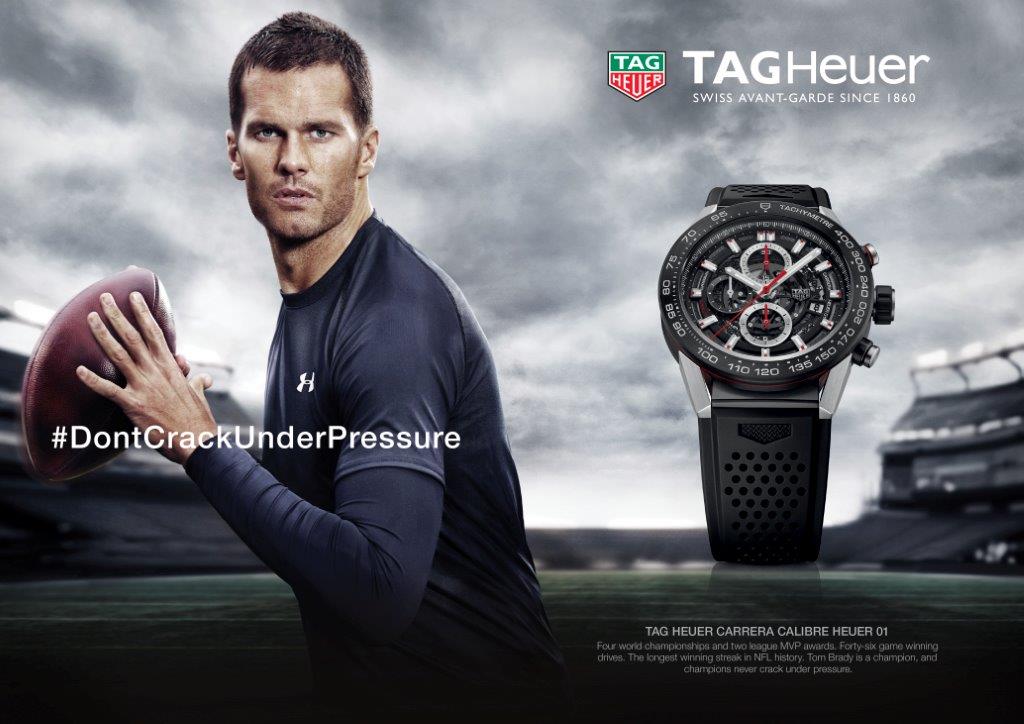 Jean-Claude Biver, President of the LVMH Group Watch Division and CEO of TAG Heuer, stated: "We are thrilled to have Tom Brady as a representative of TAG Heuer and are looking forward to taking part in the beloved tradition of American football. Tom embodies the principals of perseverance, strength, and illustrates an unwavering commitment to excellence in the face of pressure. He personifies the #Don'tCrackUnderPressure mindset."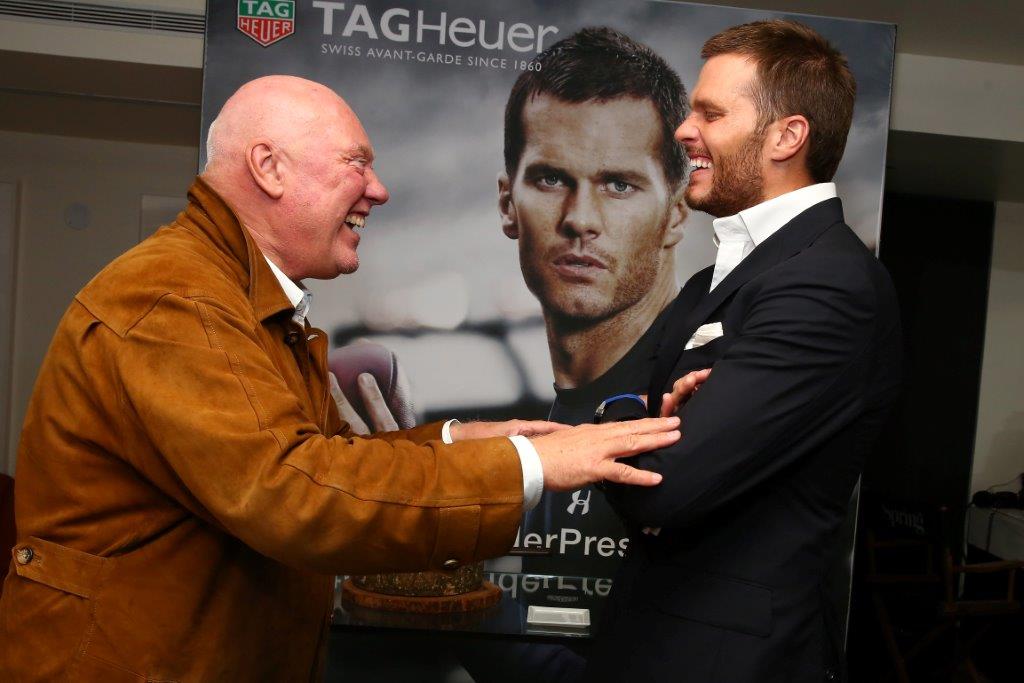 Tom Brady, quarterback for the New England Patriots, declared: "I am thrilled to be part of the TAG ambassador team. I have always admired the craftsmanship of a luxury timepiece and the new Carerra 1 is no exception. The first nice watch I purchased was a TAG. So, it looks like I've now come full circle with this admired company".