Rado breaks new ground with pared-down, featherweight timepiece
By MyWatch
Have you ever worn a watch so light that you forget it, no longer feel it on your wrist? It is this unique sensation that the new limited series signed Rado, HyperChrome Ultra Light, whose weight does not exceed 56 grams!
Rado is strengthening its position as a leading innovator in the watchmaking world with the new HyperChrome Ultra Light. Crafted from a trio of incredibly light materials – silicon nitride ceramic, anodized aluminium, and hardened titanium – the HypeChrome Ultra Light's minimalist design and featherweight components place it on the cutting edge of fashion and technology.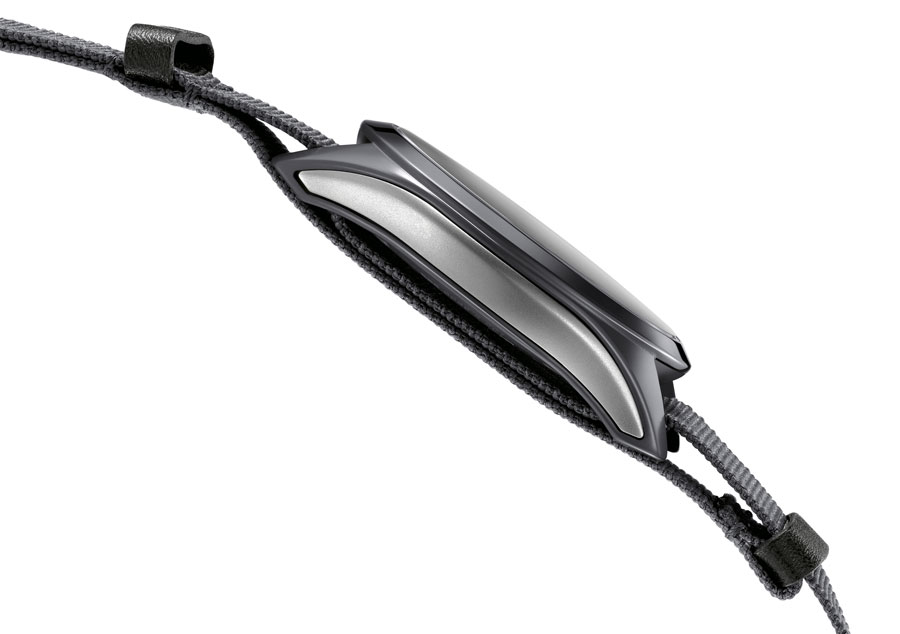 With its index-free dial and deep grey monochrome colour palette, the HyperChrome Ultra Light is a meditation on simplicity. Naturally dark grey silicon nitride lends the lightweight matt monobloc case its notable hue. The dial is texturized with concentric grooves that gently sweep downward, reminescent of the soothing patterns sculpted in the sand of a zen garden. A fashion-forward Nato strap secures the 56-gram limitededition timepiece to the wrist, capturing the essence of a clean and simple unisex aesthetic.
Zen-inspired innovation
Rado first introduced lightweight, scratch-resistant silicon nitride ceramic in a limited edition model in 2012, and the brand has been developing the remarkable material ever since. In the quest for ultimate lightness, Rado is now unveiling the HyperChrome Ultra Light, a silicone nitride timepiece in its lightest iteration yet. The use of hardened titanium inserts and a movement with anodized aluminium allows for an even more extreme reduction in weight.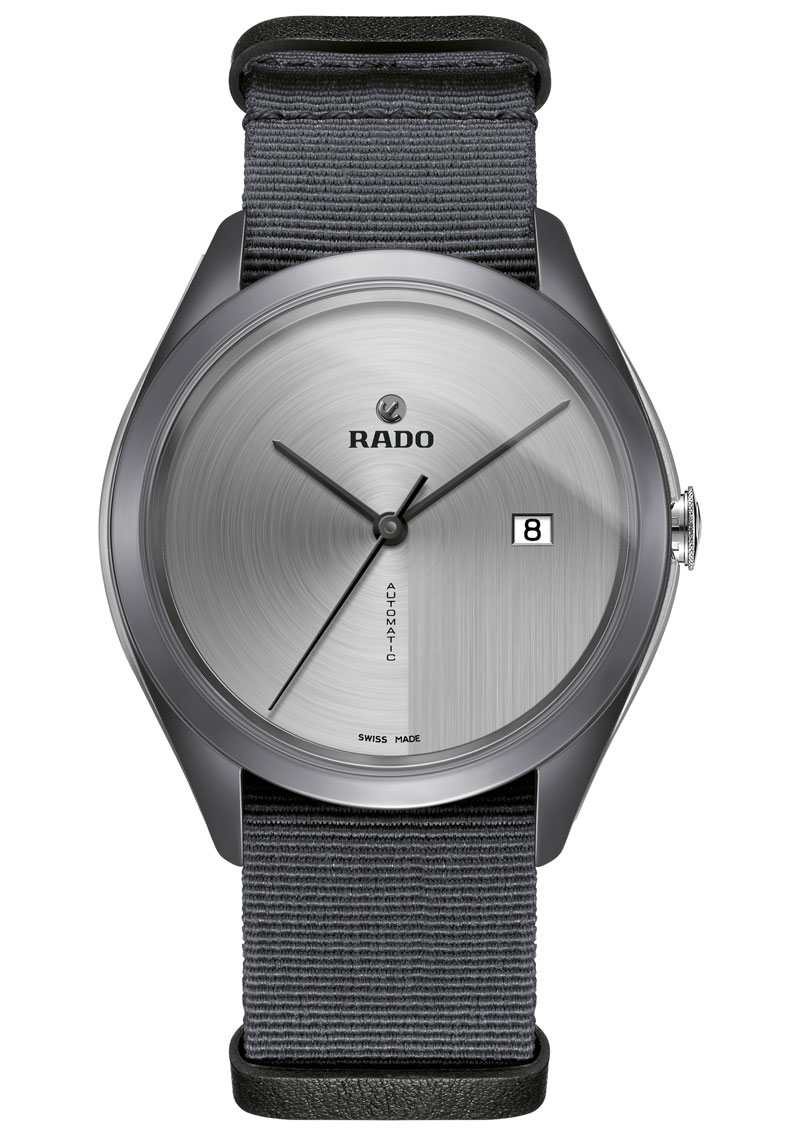 Common in the aerospace and automotive industries, silicon nitride is a highperformance material that merges exceptional hardness and lightness. Compared to Rado's traditional high-tech ceramic – itself an incredibly hard and light material – super light silicon nitride ceramic boasts even more hardness while being only half the weight. Sandblasted inserts made of hardened titanium, another Rado materials innovation, add to the HyperChrome Ultra Light's featherweight feel, and the automatic movement's anodized aluminum ébauche protects against corrosion and wear while significantly reducing the overall weight of the timepiece.
The HyperChrome Ultra Light delights with its zen-inspired look and barely there feel on the wrist – a timepiece for the sophisticated consumer who knows that less is more.