Rallye des Princesses – Richard Mille: Beautiful mechanics for women
By MyWatch
Through le Rally des Pincesses – single international rally for women – whose Richard Mille is title sponsor since two years, the watchmaker claims a little more its seductive power with passionate beautiful machines.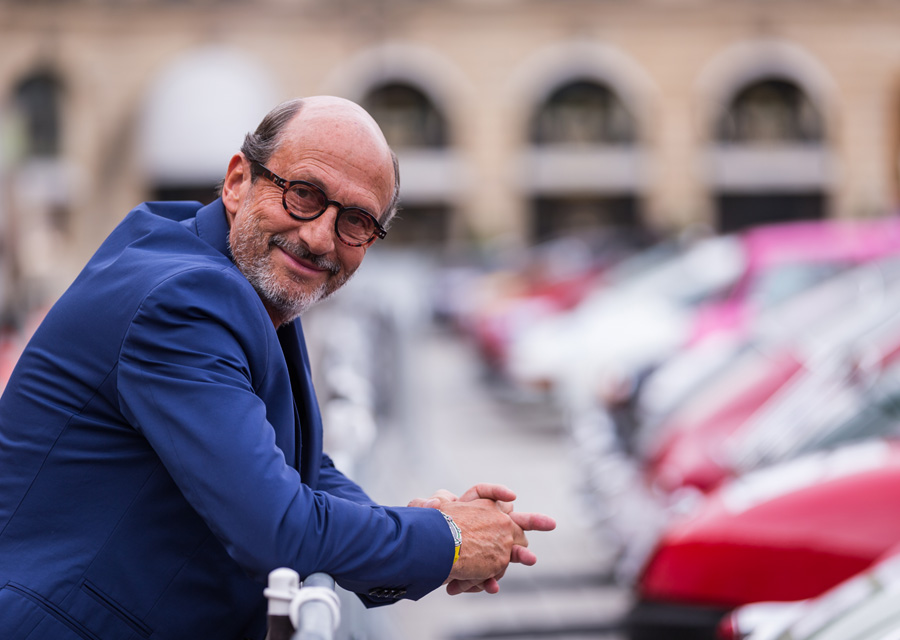 For this 17th edition, 90 teams from 9 different nationalities competed in good spirits, while undergoing a stormy weather, from Paris to Saint- Tropez.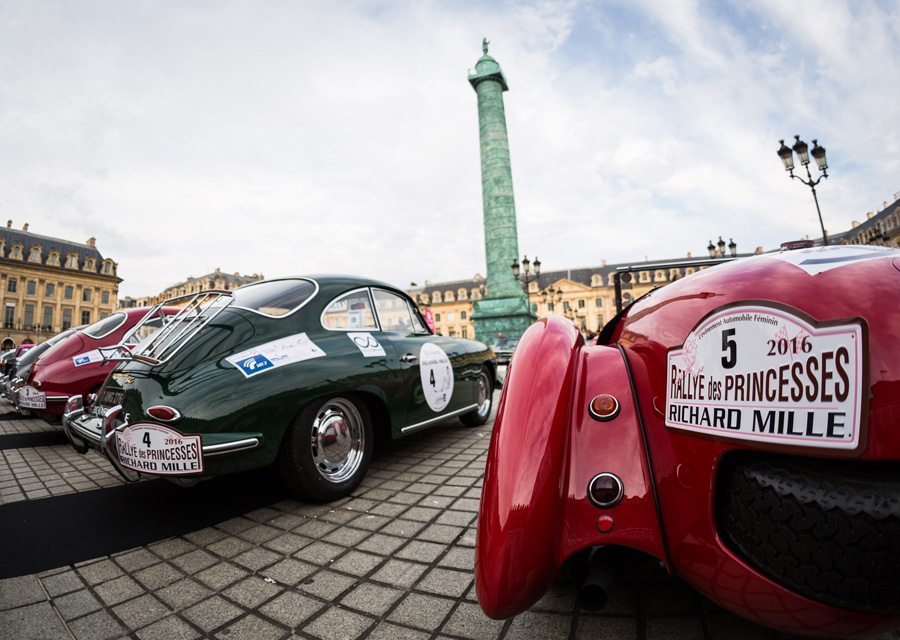 Just moments before the starting gun went off on the elegant place Vendôme in Paris, where all checks were completed the evening before, there were doubts as to whether the crews assembled for this 2016 edition of the Rallye des Princesses would depart at all. But that would be underestimating the resourcefulness and enthusiasm of the woman who created and organises this event, Viviane Zaniroli: "The Princesses have once again acquitted themselves of challenges which, while very handsome, were particularly demanding.
Despite exceptionally difficult racing conditions for this time of year, they showed extraordinary spirit in persevering with the adventure." After starting off under torrential rain on May 29th, the contestants were to see sunshine only on Thursday, June 2nd, for the final leg, which took them from Pont-Royal to the place des Lices in Saint-Tropez. Special recognition is due to those who took part in convertibles, and slogged on for several days, drenched, in a state of utter discomfort.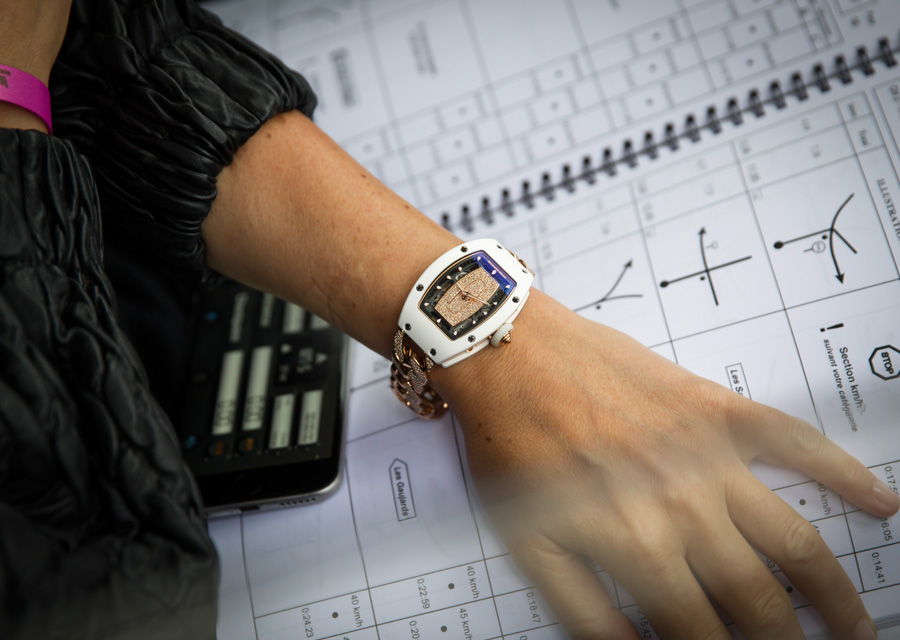 It is something of an understatement to say that this regularity-based rally conducted on public roadways, in which both "Historic" automobiles—pre-war collectors' cars (Austin Healey) and more recent "Classic" category vehicles (Ferrari, Porsche, Jaguar…) participate constitutes a genuine sporting challenge. In order to cover over 1,600 kilometres and complete several highly technical tests, the participants must bring together concentration and precision. The level of difficulty is highly demanding, and the 20 first cars exhibit particularly deft handling, both on the part of the driving team and their mechanics.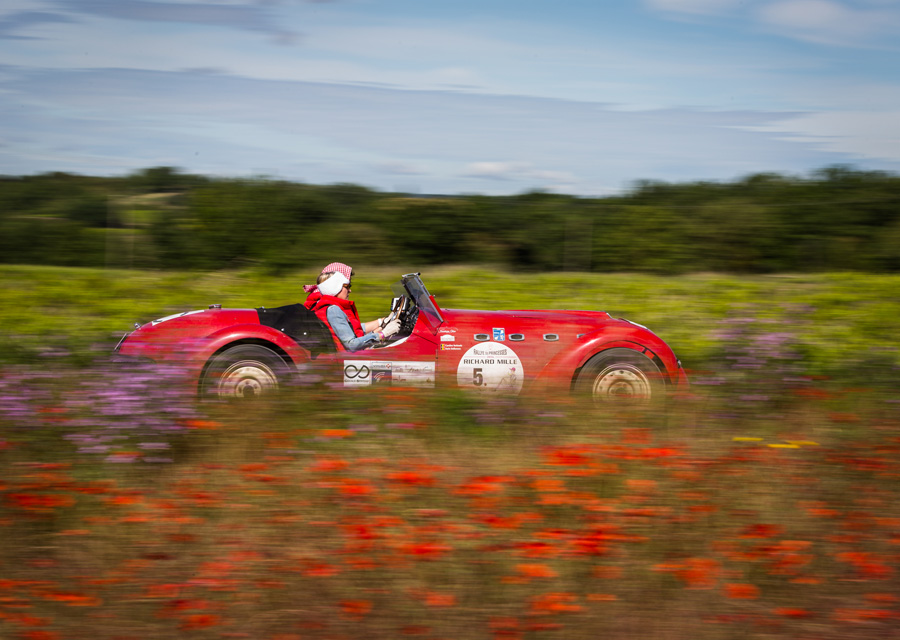 How could Richard Mille be indifferent to the combination of elegant antique automobiles, technical performance, sportsmanship and fair play? The brand presented its first ladies' watch over ten years ago. Since then, the RM 007, RM 037, RM 07-01 as well as the Michelle Yeoh tourbillon and RM 19-02 Tourbillon Fleur, among others, have come to enrich what is today a broad collection.
"Creativity is at the heart of every one of our calibres," explains Richard Mille, " extending even to their technical qualities. Creating watches for the ladies' collections opens an entire vista of new ideas that we see as so many exciting challenges to be met." Today, it is the brand's clientele that wears Richard Mille watches at the wheel as they are invited to take the drivers seat of a Porsche 956.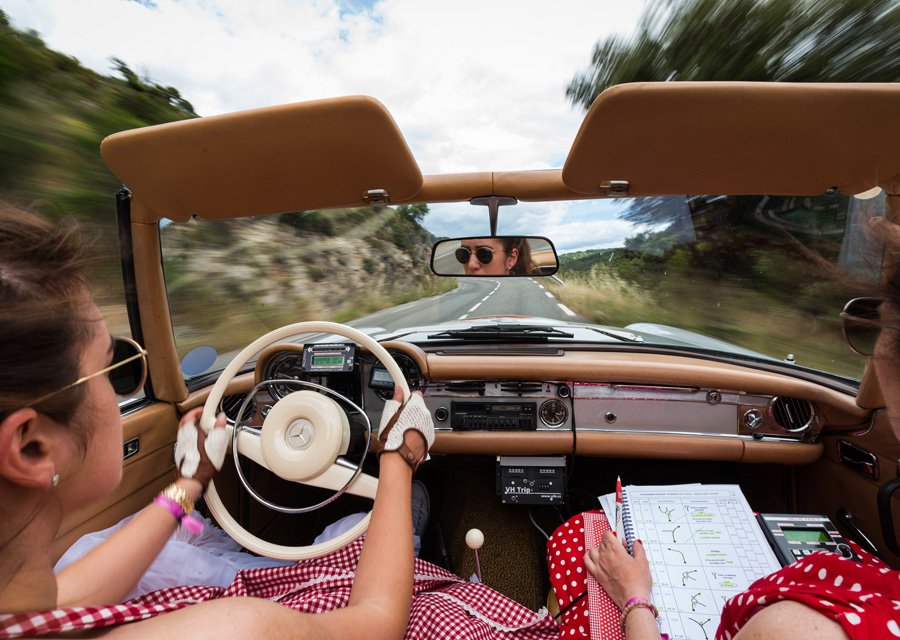 Although elegance and atmosphere are integral to the Rally des Princesses: charming stages that traverse magical countryside, chic eveningwear and striking disguises, a gentle arrival between the Lubéron river and the Baie des Canoubiers, the race owes its prestige just as much to the sportsmanship and fighting spirit that reign among its crews.
The ladies competing in the Rallye des Princesses Richard Mille certainly showed no lack of competitive spirit and determination. This year's edition will undoubtedly go down in history as one of the most difficult since the event's creation, not only due to the excruciating weather conditions, but also because of the technical course chosen by its organisers.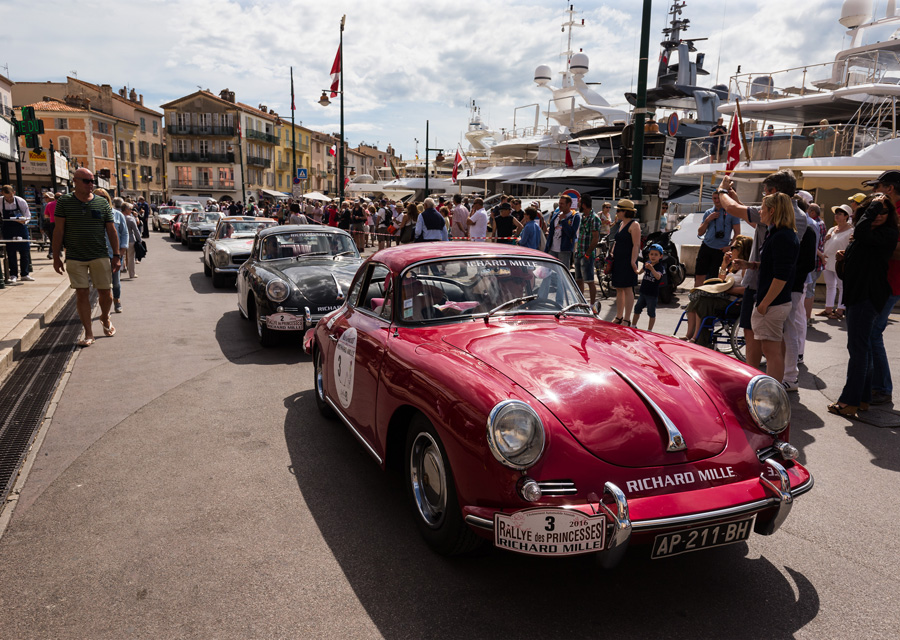 The winning team for 2016 was Marie-Christine Perin and Véronique Morel-Lab (Austin Innocenti n° 70). In the 'Classic' category, first place went to the Caterham manned by Servane Gabillon and Chantal Duc Dodon. Hats off, ladies!