Rebellion Timepieces, on time with Tour Auto
By MyWatch
Partner for the first time of the Tour Auto, as official timekeeper, the Swiss watchmaker Rebellion Timepieces unveiled a 20-piece limited edition watch to mark the event that took place from April 28 to May 4. Inspired by classic cars, the Twenty-One 3 Hands Tour Auto is a sporty, vintage-looking piece with a 46.95 mm diameter steel cushion-shaped case featuring a light gray dial with black hands and indexes. Adorned with the Tour Auto logo, this self-winding instrument is equipped with an interchangeable rubber and leather strap with a "blue, white and red" finish.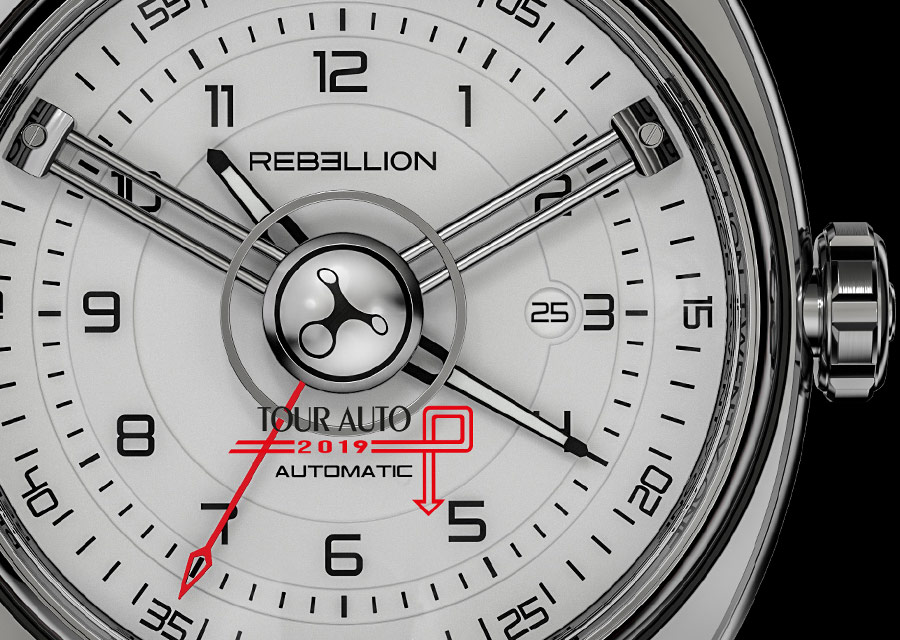 After five days of racing, the 28th edition of the Tour Auto 2019 was completed in Deauville after a last and final showdown at the Bugatti circuit of Le Mans and two special stages. Rebellion Timepieces, official timekeeper, is delighted with this partnership, and the two Swiss winners, Raphael Favaro and Yves Badan (Lotus Elan 26R), have won for the second year in a row.
The 240 competitors arrived in Deauville to mark the end of a 2280-kilometers race, including nearly 105 kilometers on closed roads. Leaving the capital in the early hours of Tuesday, April 30th, they then embarked on the roads of France. The latter were then measured in timed events (Competition or Regularity) on four circuits (Dijon-Prenois, Magny-Cours, Charade, Le Mans) and 10 special stages on closed roads. The journey of the Tour Auto was stage in Dijon, Lyon, Vichy, Tours and finally Deauville.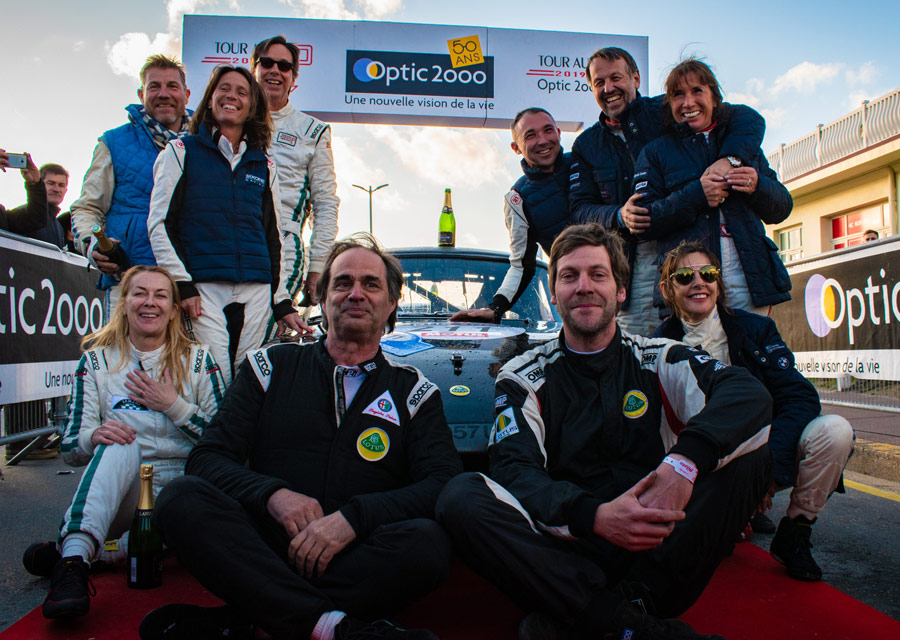 At the wheel of a magnificent Lotus Elan 26R that Raphaël Favaro and Yves Badan once again took the first step of the Tour Auto podium. The two Swiss drivers have won in this epic competition.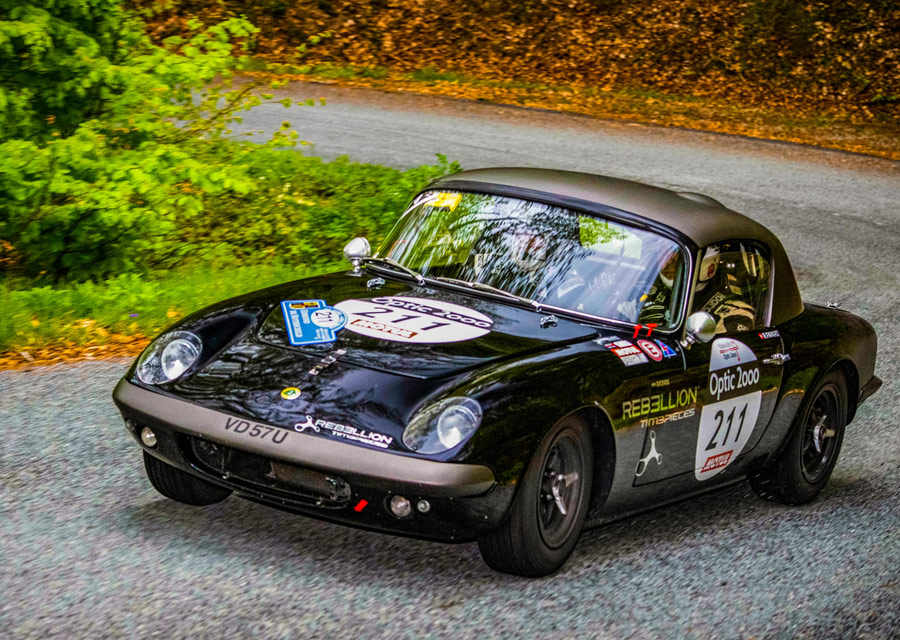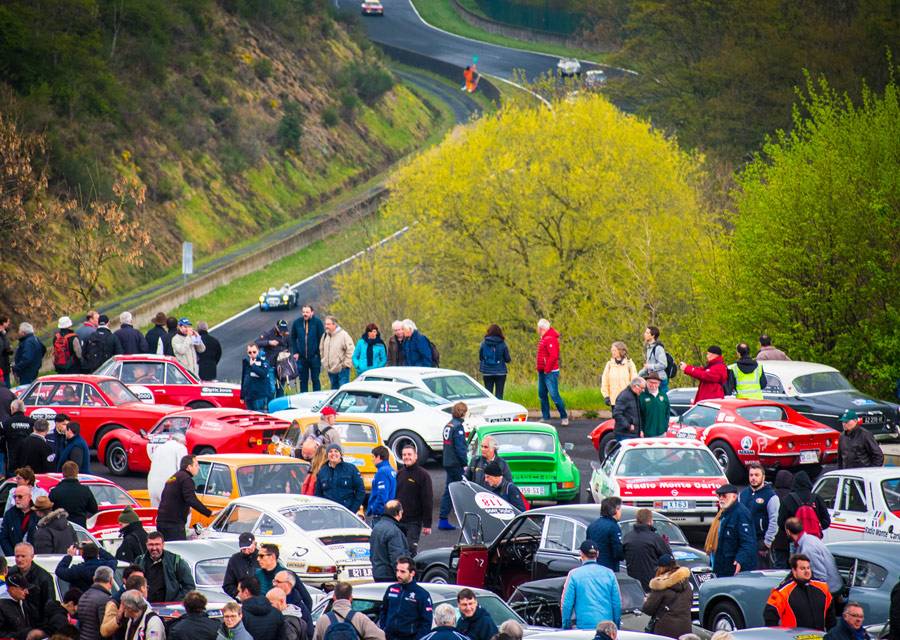 Calim Bouhadra, CEO of Rebellion Timepieces :
"We are always very proud to see the Swiss colors shining very high when we talk about motorsport! This weekend was a real success for Rebellion with the superb second place of our Team Rebellion Racing at Spa-Francorchamps (for the World Endurance Championship). Moreover, it is an incredible job that Raphael Favaro and Yves Badan did during this edition of the Tour Auto."
Raphael Favaro, winner of the Tour Auto 2018 and 2019 edition:
"Proud to be the first Swiss crew to win this event since its inception.The Tour Auto is above all an adventure between passionate friends. Every detail matters because you have to ride with your head (my co-driver, Yves Badan, being a real human calculator and I thank him) when driving more than 500 kilometers per day with less than ideal conditions this year. Each second is precious, with a particularly high level for this 28th edition where we dread the performance of competing cars and the level of drivers. However, the first stage gave us confidence for this very tough race. We are looking forward to 2020! "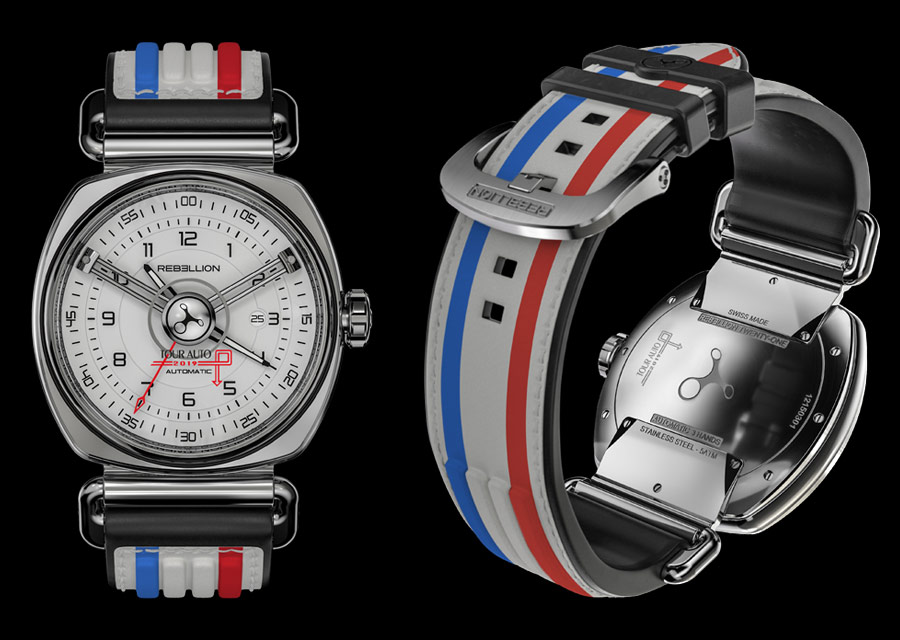 REBELLION Timepieces, delighted with this partnership, has therefore decided to move up a gear by unveiling in Deauville, its entry-level watch: a Twenty-One 3 Hands Tour Auto.Rebellion fascinates both with its powerful mechanical DNA and the diversity of its designs, strongly inspired by racing cars, especially through this new generation of Twenty-One that beats to the rhythm of an automatic Swiss-made movement. This timepiece has a date at 3 o'clock and three hands (hours, minutes, seconds). The movement is complemented by a unique REBELLION finish and a timeless cushion case. With its 38-hour power reserve, it's the perfect blend of Tour Auto's classic automotive style, and high-end watchmaking and high-tech processes.