GREAT ESCAPE
Sardinia: sea, sports, and sun
Forte Village, a 50 hectares resort at the south of Sardinia in which the pleasure of holiday prevails. Beach, pools, restaurants, spa… It has it all. But the resort also has an exemplary multisport academy, in which about twenty sports are taught or played. Kids, sport addicts and even pros love it.

By Jean-Pierre Chanial
A two-hour flight between Paris and Cagliari followed by a 30-minute ride on a road through cypress and olive-tree-covered hills and lagoons full of flamingos, here is what your journey will look like. The blazing sun is a plus. Then, you enter Forte Village, Sardinia. For the last fifty years, the institution has been Europe's go-to destination for a relaxing holiday. A sporty stay or a gentle pause, the choice is yours.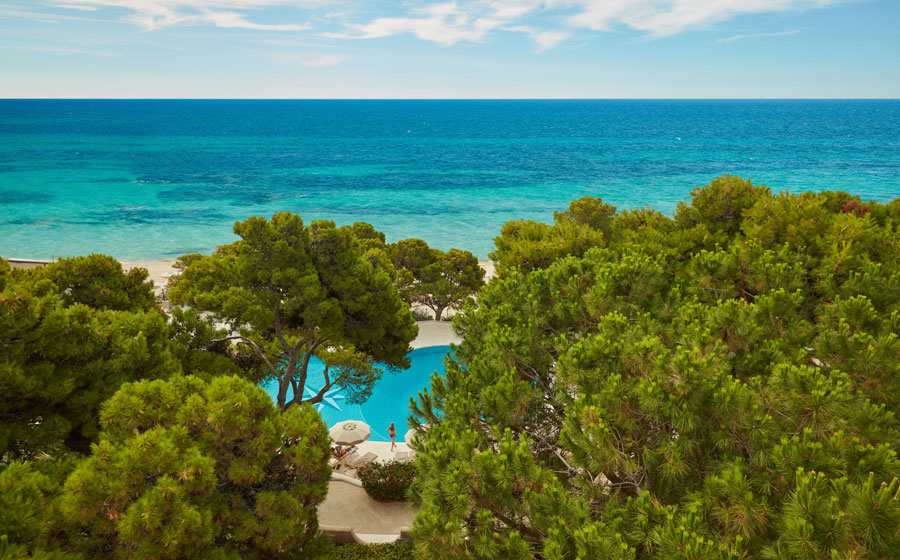 Barbie and Mario
See for yourselves: a never-ending beach, Sardinia as beautiful as ever, eight 4- and 5-stars hotels, twenty-one restaurants – which go from the pizza van to the gastronomic table. But also, a large park for children to have fun with a dedicated staff along Barbie and Mario, an Aquapark with seven water slides, a renowned spa and a thalassotherapy centre in which the greatest athletes come for selfcare and getting back into shape.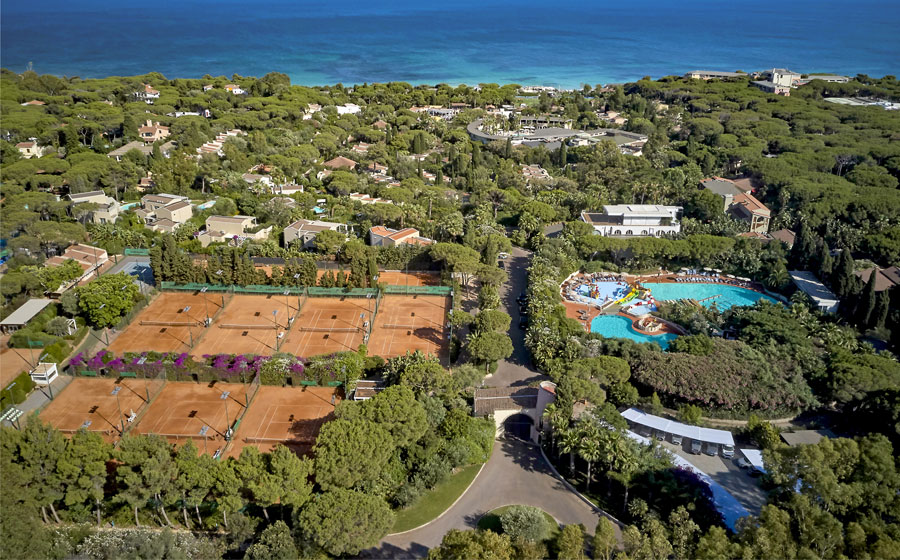 Speaking of getting back into shape, the resort is specialized in sport activities, both for beginners, amateurs or high-level athletes. The facilities are as good as promised, with a dozen open-air grounds, thirteen tennis courts – including one tennis lawn – an Olympic pool, a kart track, an armoury, a dance studio, a boxing ring etc… And over a hundred teachers to lead the activities.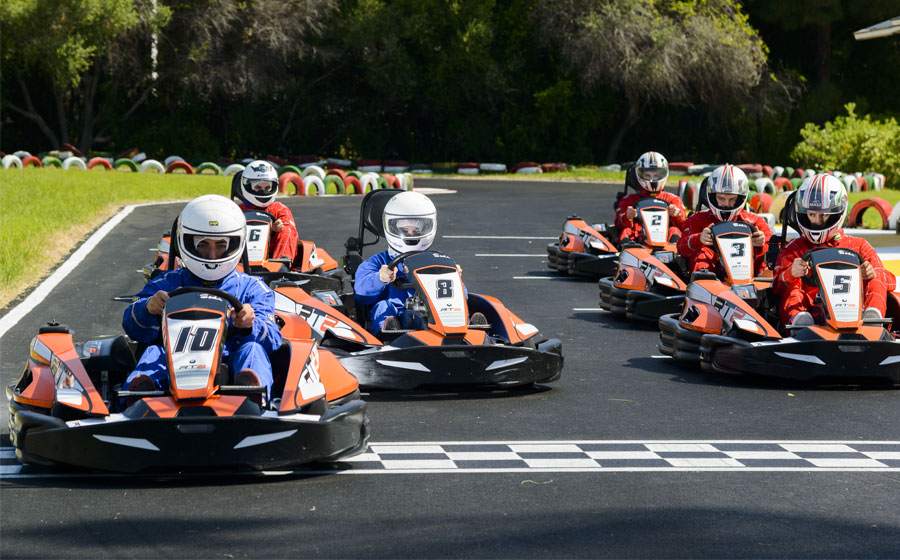 From 7 to 77 years old, this is serious business
The hardest will be to make a choice. Football, golf, climbing, swimming, tennis, windsurfing, karting, rowing, rugby, basketball, biking, boxing, hockey, running, fencing, paddle-tennis, dancing…? Each sport is supervised by experienced coaches (a Real Madrid coach for football, a Lakers star for basketball, an ex-professional tennis player, a world champion boxer, professional golf tour players etc…)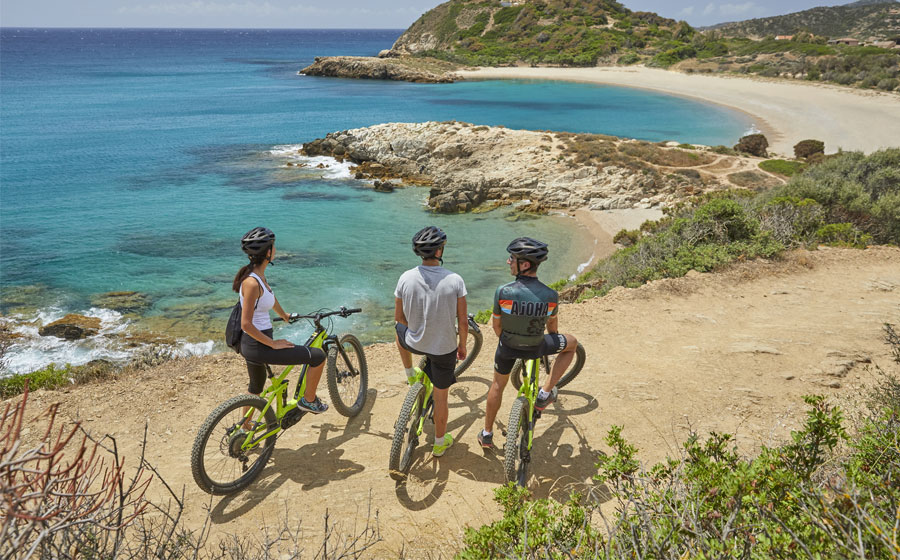 A quick precision, these academies do not see sport as a distraction, they demand attendance, team spirit and respect of the rules. From 7 to 77 years old, people come here to learn, improve, and get to their best sport level. In short, this is serious business.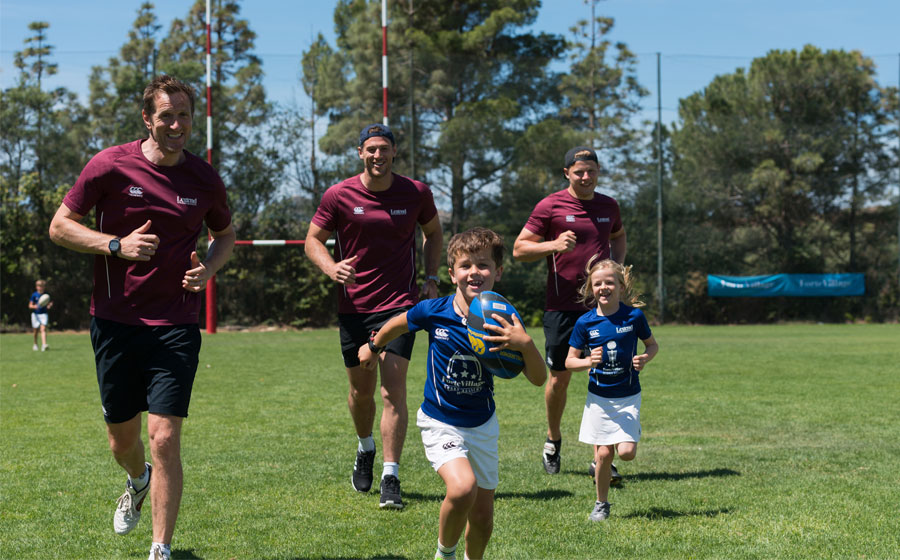 One beach, ten pools
You just need to see the kids running around the aisles of the resort dressed like little champions – from the hat to the sports shoes – to be confident that this formula works. This is also confirmed by the presence of some famous faces around the resort. People assure that Mbappé, Rabiot, several top 100 tennis players and the Italian football team were seen at the weight room. This certifies the virtues of the Forte Village, along with the Thalasso and pro massages at the spa.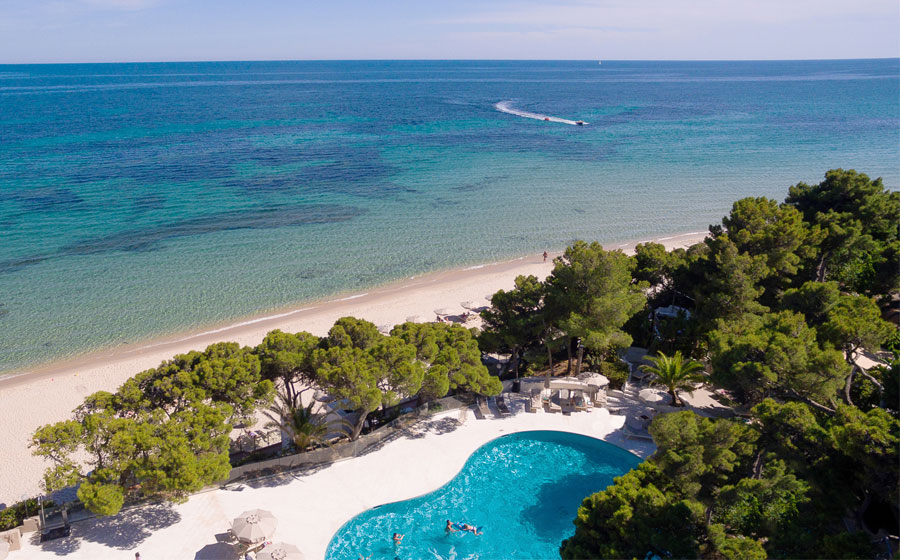 Fine, now what will the others do? This is not a problem, parents and others can enjoy a true break. They can of course take advantage of the fine sandy beach, or the ten pools spread around the beautiful Mediterranean garden – a true invitation to hand in hand strolling. Or they can find entertainment in many other activities: theatre, cooking, painting, practicing yoga, fitness, or languages, learn how to become a DJ or a ceramist… Lounging around a terrace or a pool is also an option. To each their own. Here, all is dedicated to happiness.
Read also: