SIHH 2016, a tender scene for Cartier
By MyWatch
Cartier's emblematic animal, the panther offers an infinite field of expression to create beautiful art dials. For the next edition of the SIHH, the manufacture has prepared a nice surprise with the Panthers and Colibri watch: a jewellery timepiece, provided with a power reserve indicator on demand.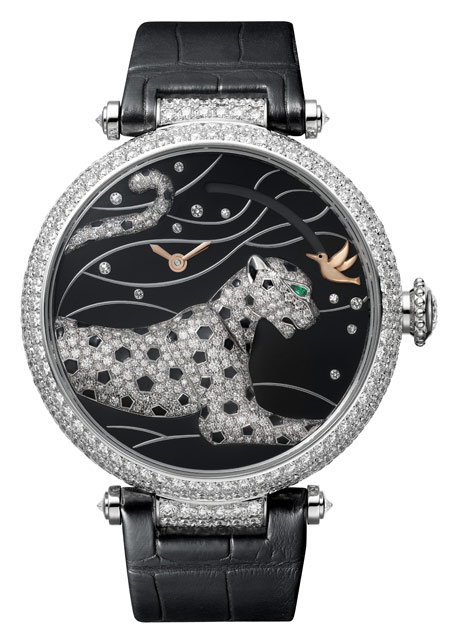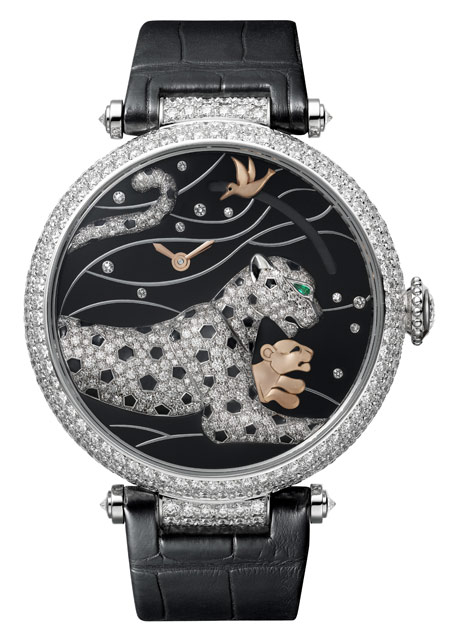 Housed in a white gold case set with diamonds, the animated dial features a baby panther that emerges from his mother's paws, each time that the crown is pushed, to scare a small hummingbird. The bird thus allowing to know, according to the magnitude of its flight, the level of autonomy of the handwound caliber of the watch.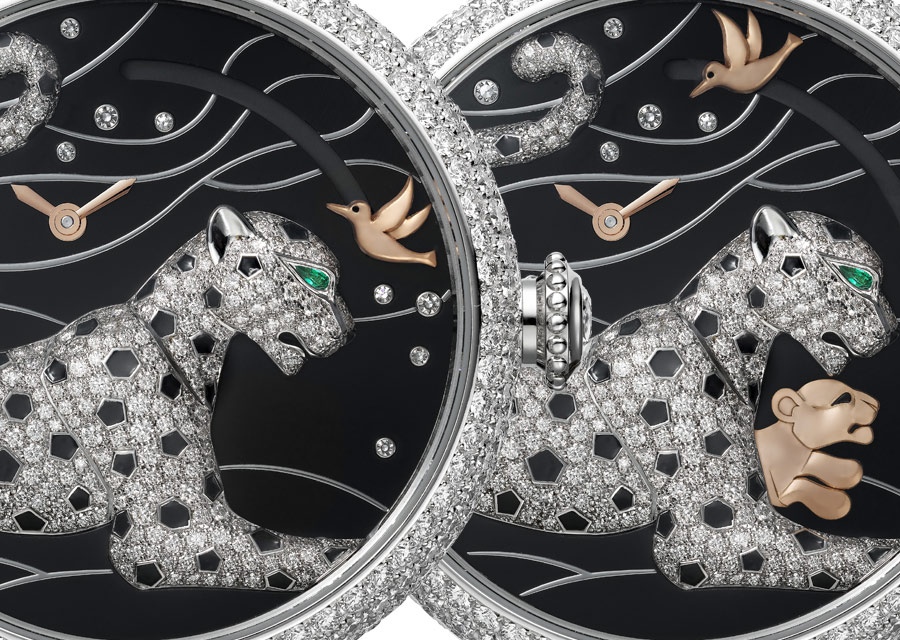 At Cartier the panther is omnipresent, whether in physical form or in spirit. Figurative or abstract, it injects its femininity into the creations on which it confers its refined silhouette. On the dial of the Panthères et colibri watch, a panther lies resting with a hummingbird depicted alongside. The spectacle is truly charming… until the winding-crown is pressed and a baby panther escapes its mother's paws to chase after the golden-winged bird! The mechanism thus activated is in fact that of the power reserve. In this new calibre 9915 MC movement, the time remaining until the watch needs rewinding is indicated by the breadth of the bird's flight.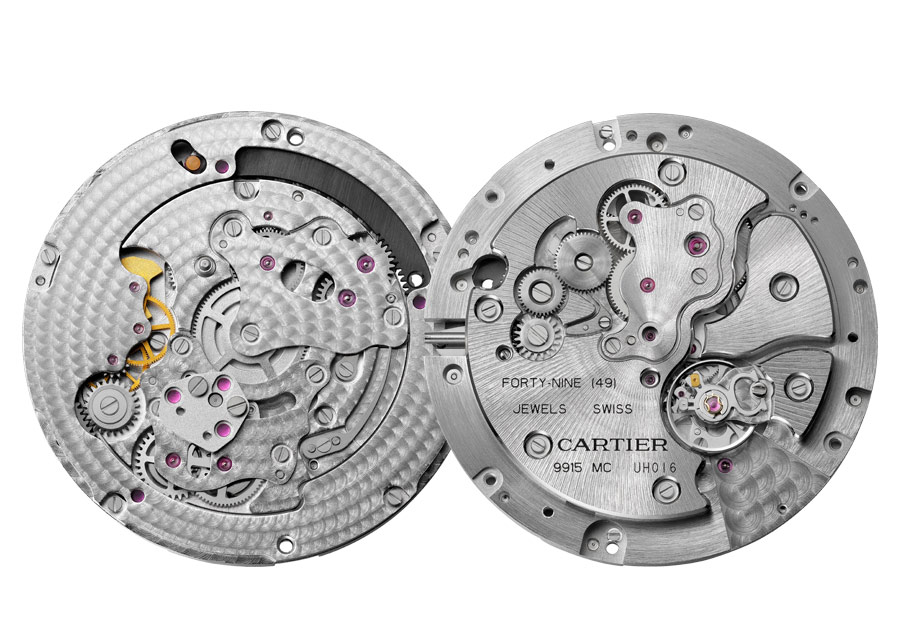 The aesthetic is exquisite and the decoration refined: the black diamond-studded background of the dial features a filigree of wild plants. The fully gem-set bezel adds a contrasting halo of light. The profile of the felines stands out by its volume, with its diamond-set coat and black lacquer spots. This is where all Cartier's talent is revealed, in its ability to transpose a watch complication to the register of an imaginary, feminine universe so as all the better to convey this tender scene between a mother and her cub.