SIHH 2017 Cartier : flame and gold
By MyWatch
Cartier delivers a new preview at the approach of the 27th edition of the SIHH: a Ronde Louis Cartier watch that hypnotizes the eyes with artisitic crafted dial realized according to a new technique: the flamed gold.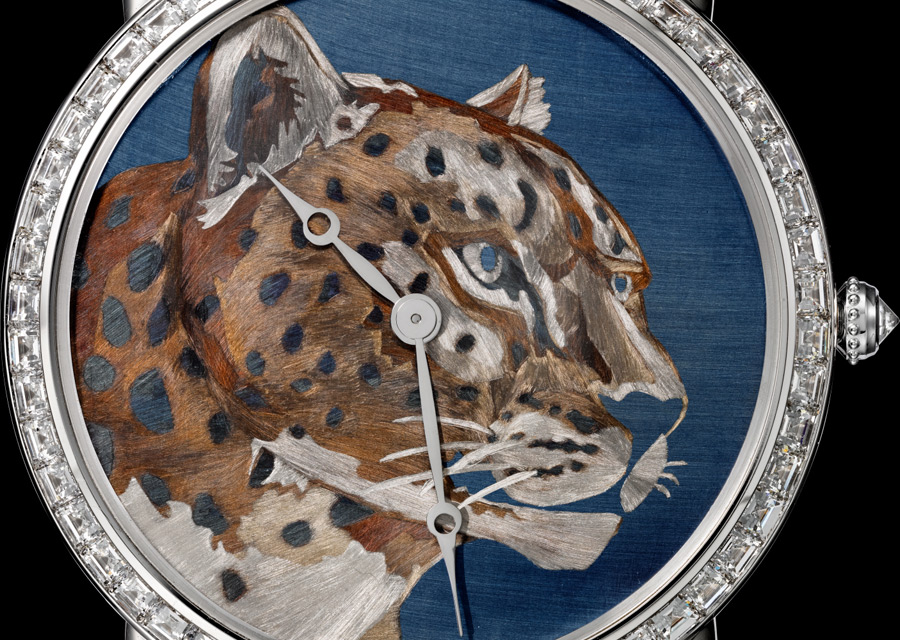 Which artistic craft has Cartier mastered to create a dial with the luminosity of enamel and the precision of a miniature painting? This Ronde Louis Cartier watch pioneers a new technique in watchmaking: flamed gold, the latest addition to the repertoire of Cartier craftsmanship.
The mastery of art by fire
The flamed gold technique is inspired by the method of bluing watch hands in a flame. It requires a perfect mastery of intense heat since the most precise temperatures are needed to elicit the colours: the hottest flame produces blue; the coolest beige. The pattern of the panther's coat is engraved – or 'brushed' – onto the 18-carat-gold dial. The gold plate is heated in a flame to produce an initial colour, and returned to the flame as many times as necessary until the full palette of colours has been produced.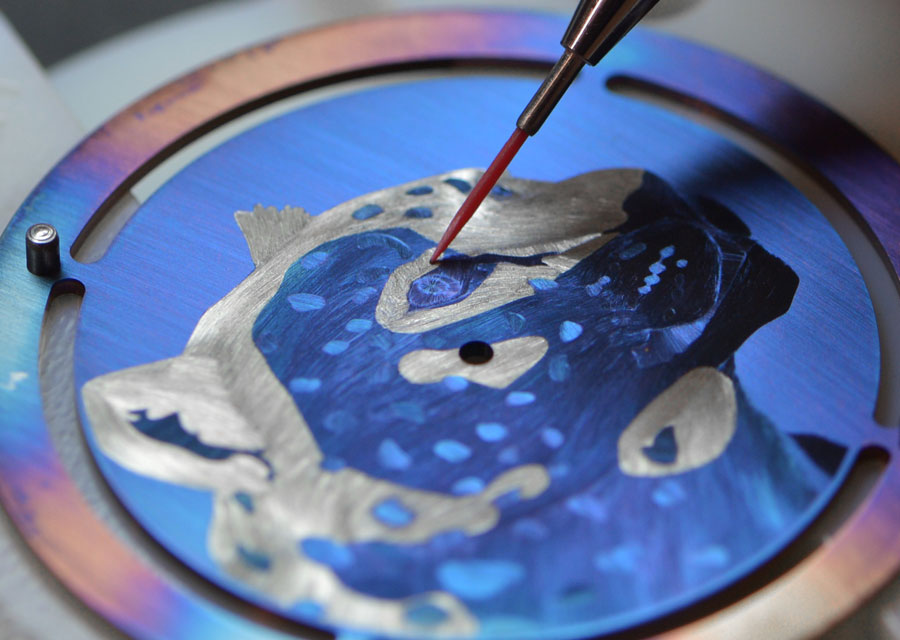 This sensitive and exacting technique calls for tremendous foresight: since each return to the flame alters all of the colours. Accuracy and attention are imperative or long hours of work can be undone in an instant.
A deep, rich palette
The outcome of such minute, delicate handiwork – commanding staggering levels of concentration on the part of Cartier craftsmen – is suitably impressive. The depth of a rich animal palette ranging from beige to brown is contrasted with blued apple-shaped hands. Cartier has chosen to pave the bezel of this exquisite timepiece in baguette-cut diamonds, a flash of fire that brilliantly illuminates the genius of the artwork. The creature is strikingly lifelike from the top of the ears to the tip of the nose.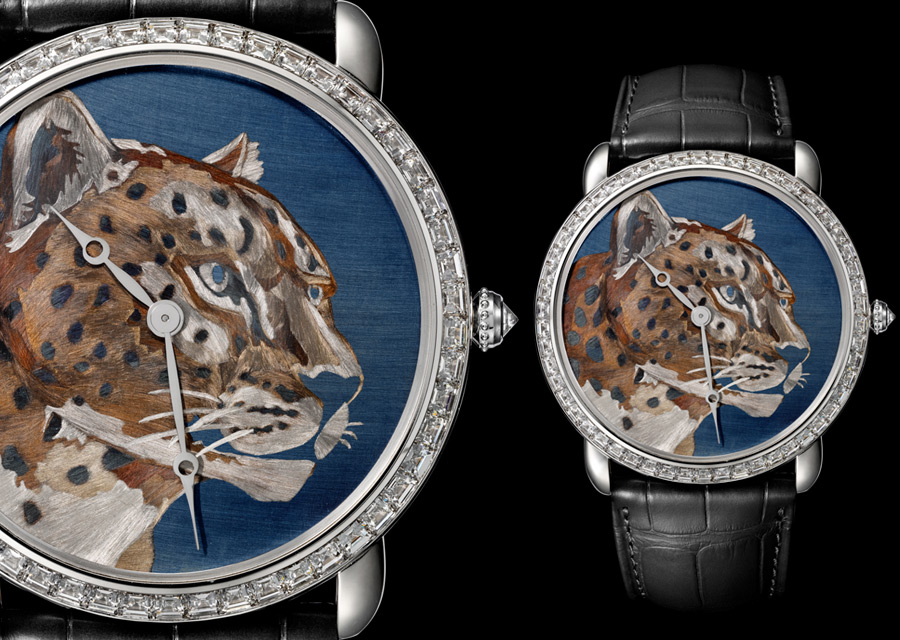 Flamed gold is the latest technique in a repertoire of Cartier crafts that extends to Etruscan granulation, enamel granulation and filigree work. Enriching the art of expert watchmaking with techniques borrowed from other fields, artisan craftsmen have pooled their skills to create this innovative new display of talent by Cartier and its Maison des Métiers d'Art.