An anniversary edition for Lange 1 at A. Lange & Söhne
By MyWatch
The International Fine Watchmaking Exhibition in Geneva will be the occasion for the Saxon Manufacture A. Lange & Söhne to celebrate the 25th anniversary of its iconic Lange 1 watch with a sublime limited edition of 250 pieces in white gold and blue.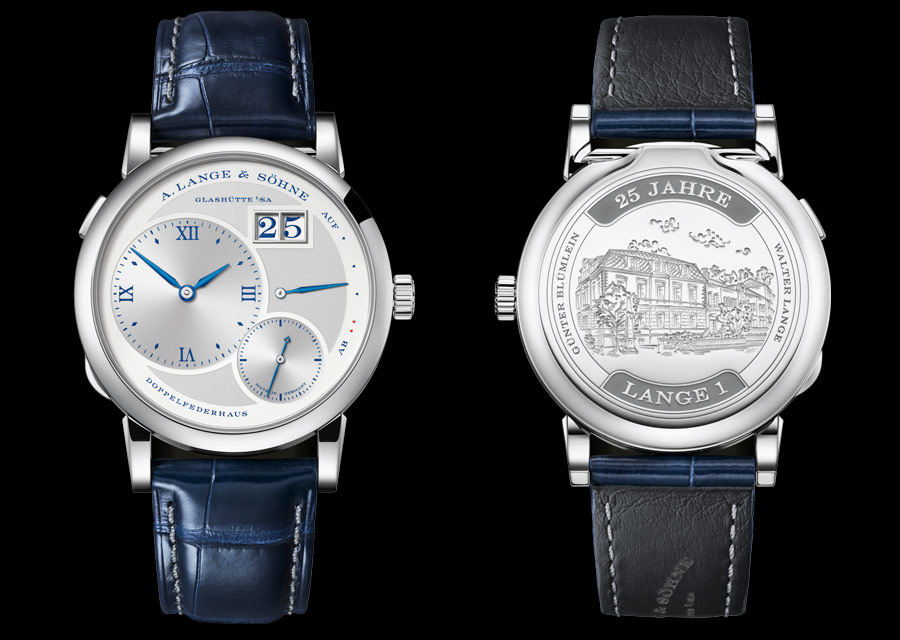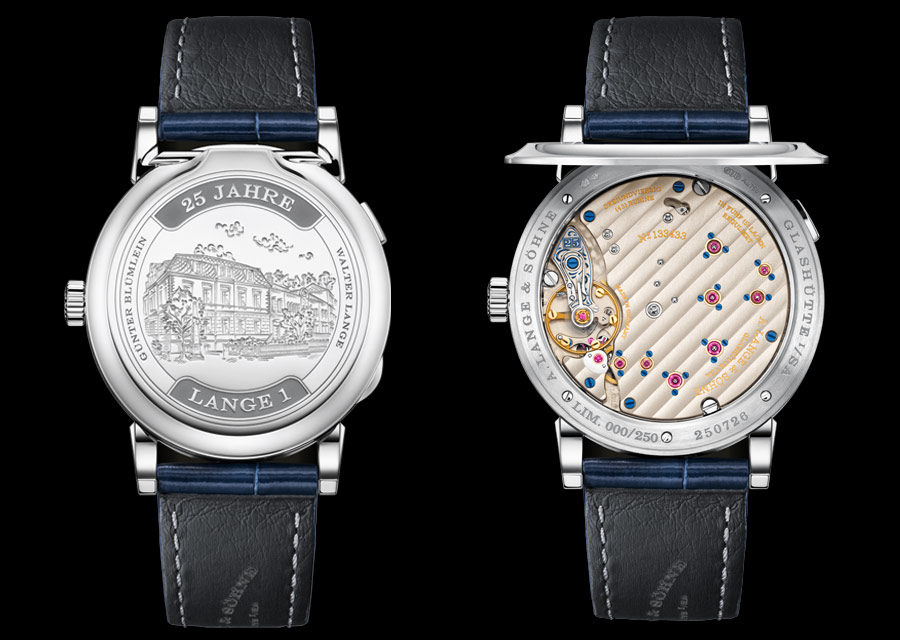 The 24th of October 1994 is the most important date in A. Lange & Söhne's recent history. It is the day on which company founder Walter Lange and his partner Günter Blümlein presented the first four new-era wristwatches at the Dresden Palace, including the LANGE 1. The asymmetric arrangement of its dial triggered discussions, and its technical facets such as the outsize date and the twin mainspring barrel were enthusiastically received.
In the beginning, every style-defining design is polarising. This is because it must overcome habitual expectations to unfold its aesthetic appeal. The LANGE 1 is a good example. An out-size date and an asymmetric dial layout paired with a lavishly finished mechanical calibre – in the mid 1990s, this was deemed a provocation by many people. But the unusual design attracted considerable attention and made A. Lange & Söhne famous again overnight.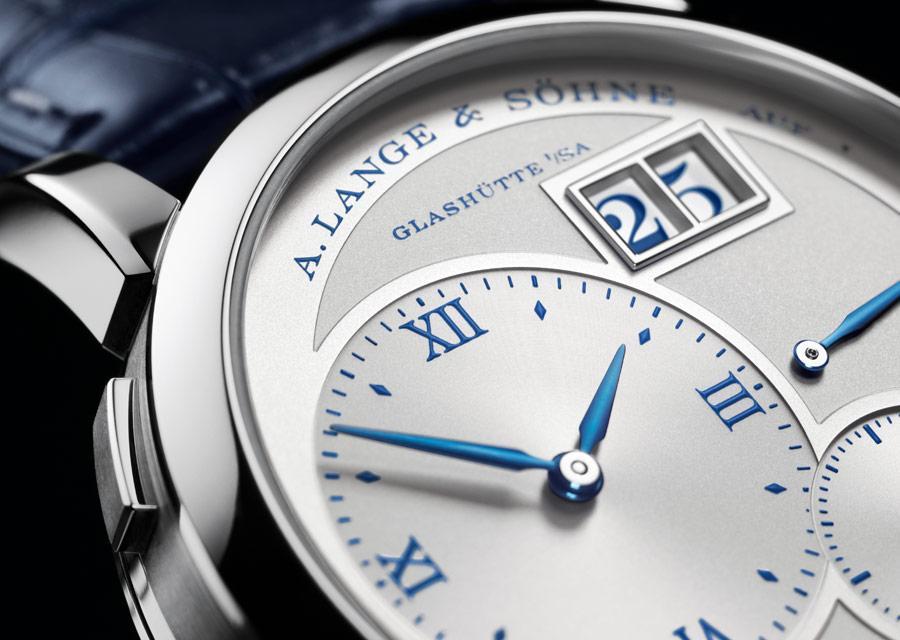 The historic event that put A. Lange & Söhne back on the map of international precision watch-making in 1994 is recalled in the anniversary year of 2019 with a collection of different models in white gold that pay tribute to the key milestones of the LANGE 1 watch family. The hallmarks they share are an argenté-coloured dial in solid silver with printed deep-blue numerals and hour markers, blue date numerals, and a colour-coordinated blue alligator leather strap with a grey seam.
The LANGE 1 marks the kick-off of the "25th Anniversary" series: it has been crafted virtually unchanged since 1994. Its movement is what reflects its technical evolution. The manually wound calibre L121.1 introduced in 2015 includes a precisely jumping outsize date display and a freely oscillating Lange balance spring. Paired with a large cam-poised balance, it assures superb rate accuracy. The opulently finished movement – as was the case with the first LANGE 1 calibre L901.0 – features a twin mainspring barrel with a power reserve of 72 hours as well as typical Lange quality hallmarks. Noteworthy elements are the three-quarter plate made of untreated German silver, eight screwed gold chatons, and the hand-engraved balance cock.
It exhibits a very special engraving: the outsize date with a "25" that symbolises the 25th anni-versary. The manually executed lines of the new engraving pattern are blued for the first time and thus stand out with a particularly rich contrast.
The LANGE 1 "25th Anniversary", limited to 250 watches, has another prominent feature: the engraved hinged cuvette crafted from solid white gold. The engraving depicts the Lange head-quarters that date back to 1873, the names of Walter Lange and Günter Blümlein, and a relief engraving of the inscription "25 YEARS LANGE 1".