New watches Code 11.59
Sparkling duo by Audemars Piguet
Created in 2019 during the Salon International de la Haute Horlogerie (SIHH), the Code 11.59 collection by Audemars Piguet is launching two ultra-feminine new watches with soft colours and bright cases, which are set with diamonds for the first time.

By Chloé Redler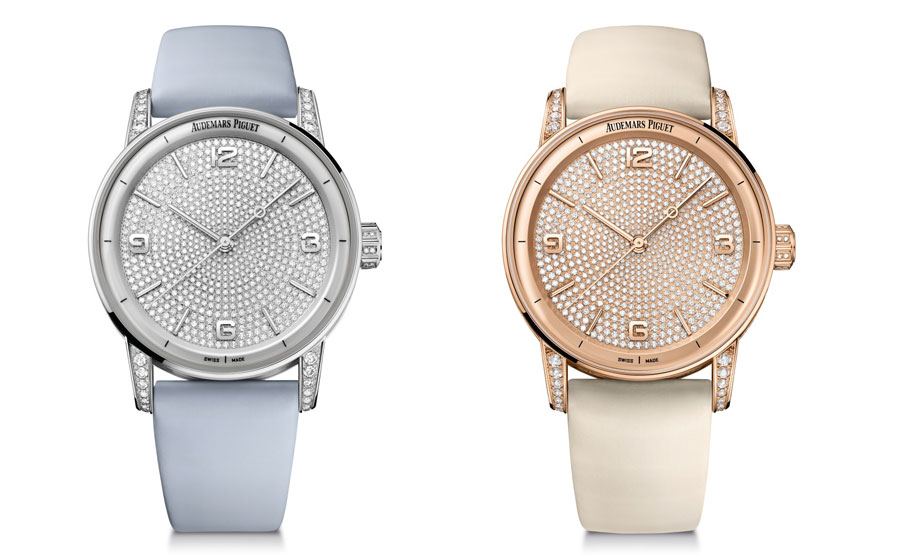 The code hasn't changed
Looking at the front view of this watch might be misleading. One could think it's just another round case, classic as ever. But the originality of the watch is revealed when you look at its profile.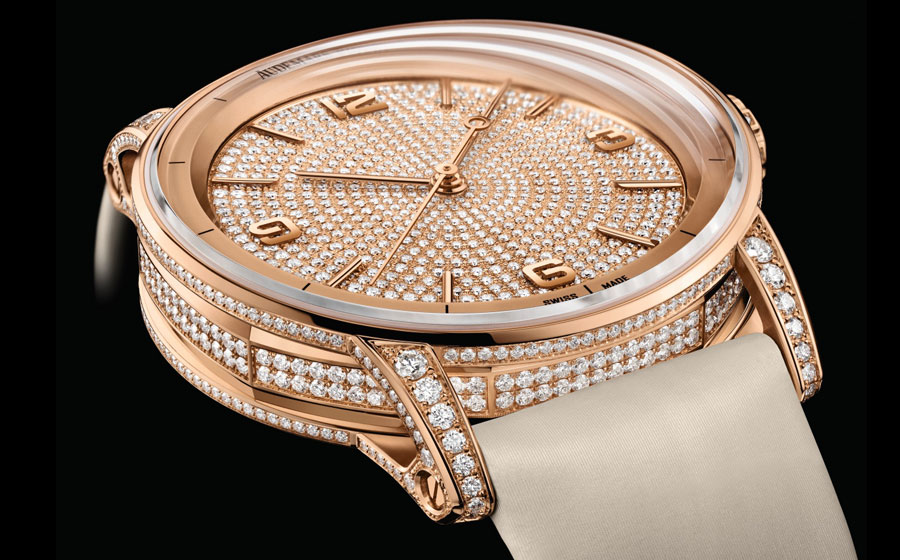 Indeed, the case perfectly matches the round shape of the refined bezel with an octagonal frame. Surely a nod to the iconic Royal Oak from the watchmaking Maison. The new versions set in white gold and pink gold follow the same rules. They have the same aesthetic codes of the emblematic collection by Audemars Piguet. Besides, both versions bear a double curved sapphire crystal, above and under. It puts the spotlight on the dial while ensuring an astonishing visual impact.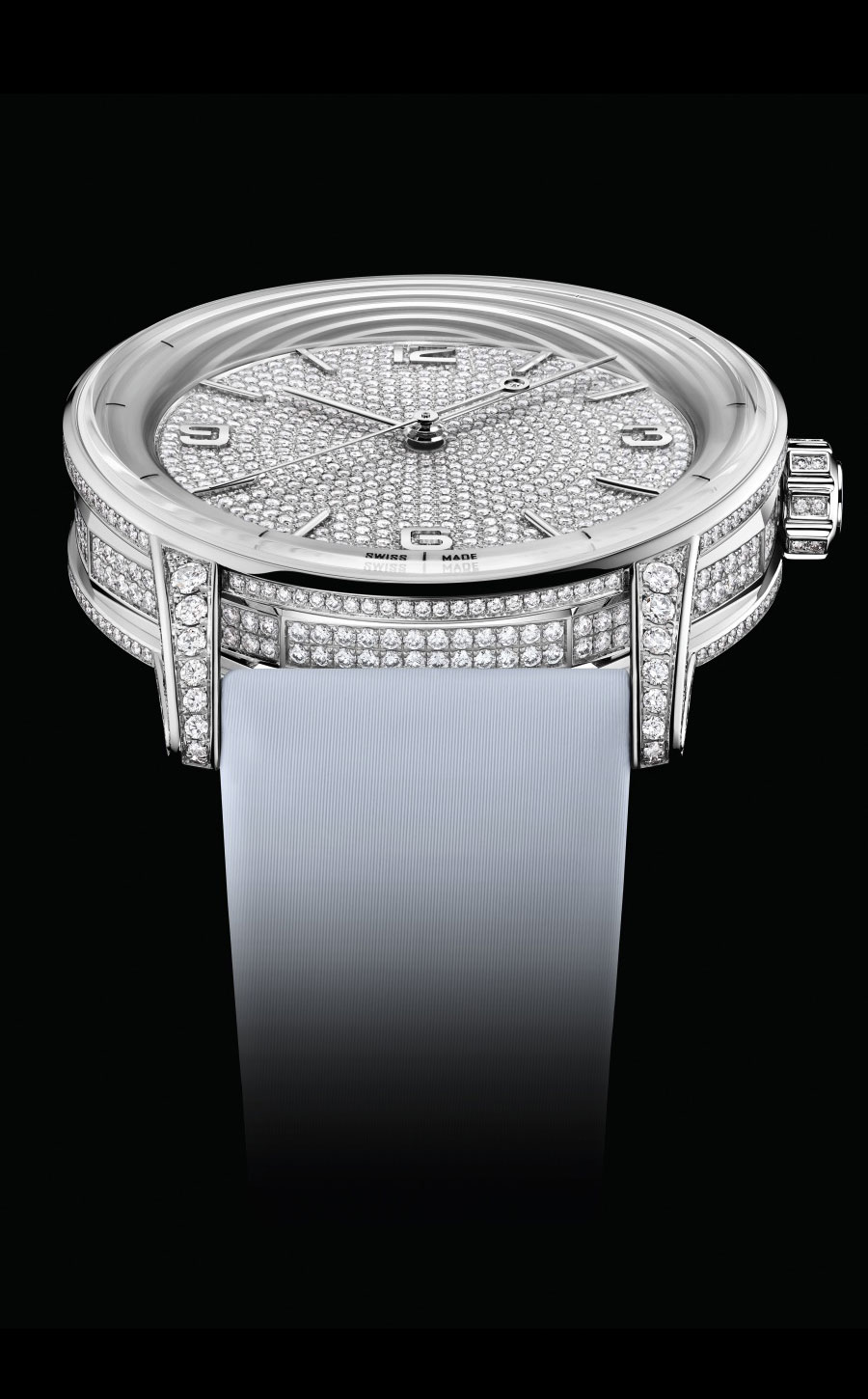 A more feminine identity with more sparkles for the Code 11.59 collection
The visual effect is even more surprising on the dials set with 612 brilliant-cut diamonds. Displaying six different diameters (from 0,65 to 1,10mm), they are chosen carefully by the masters gem-setters of the Manufacture, in order to produce a second captivating optic experience.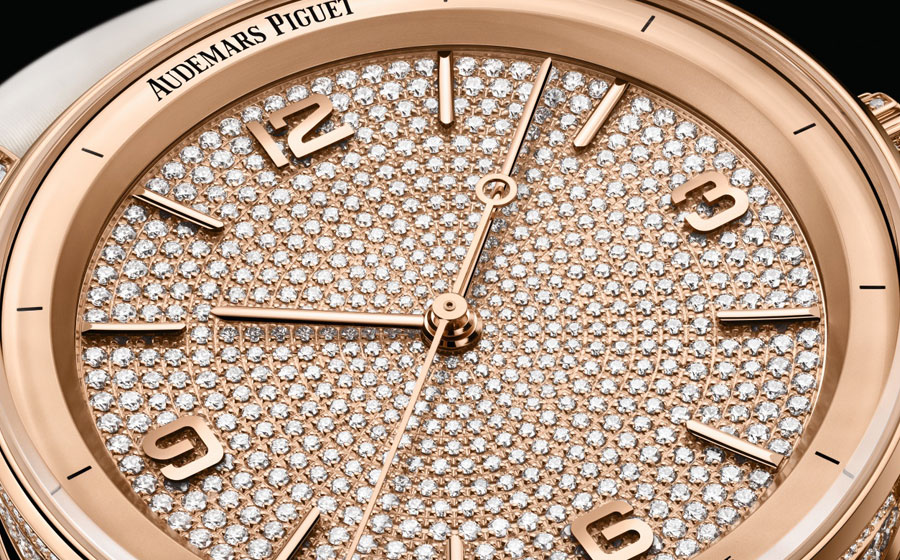 Each stone is placed from smaller to bigger from the centre to the edge of the dial. In order to get such a symmetric accuracy, AP ateliers have used the grain setting technique. It consists in securing a minuscule gem directly on the metal to hold the diamond in place, which gives it a perfect circle aspect. Just like the dial, this remarkable work is reproduced on the case, the crown, the bezel and the lugs. In short, it's a challenge for the craftsmen. They had to adjust the size of the diamonds to the surfaces and shapes of these different elements. But they have overcome the challenge, as one can observe by how the watch's beauty is enhanced with every movement of the wrist.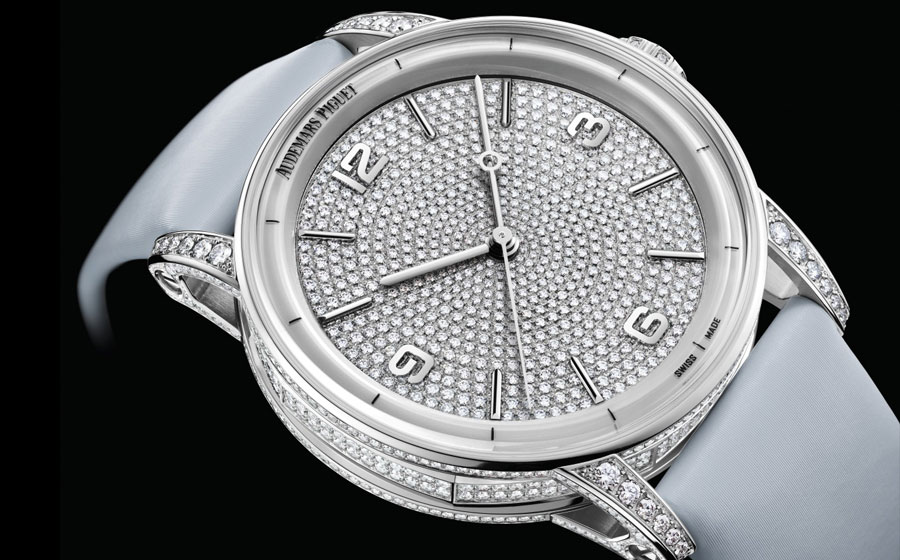 Geometric figure and technique of the Code 11.59
Besides being the result of a remarkable jeweller work, these two 41mm pieces also express the technical savoir-faire of Audemars Piguet. Their Calibre 4309, an in-house breveted selfwinding movement, ensure stability and undeniable accuracy while setting its functions. Also, its power reserve of up to 70 hours guarantees a great autonomy. On the back, a whole spectacle is awaiting: Côtes de Genève, satin-finish, stippling, polish, and pink gold oscillating weight. The white gold version is available with a blue-grey satin-finished calfskin strap, while the beige leather strap is available on the pink gold version. Feminine through and through.
Read our detailed technical data sheet on the Code 11.59 – white gold version – blue-grey strap.
Read our detailed technical data sheet on the Code 11.59 – pink gold version – beige strap.

Price of both versions: € 104 100
AUDEMARS PIGUET WEBSITE

See also:
Read also: