Photo caption
Special edition: the Leica M10-P "Reporter"
Bestowed by famous camera manufacturer Leica, the Oscar Barnack award celebrates this year its 40th anniversary. An opportunity for the brand to shine a spotlight on its new model, the Leica M10-P "Reporter". Compact, discreet, and with clean lines, this concentrate of technology with an ergonomic design and dark green finish is the ideal companion for any photojournalist seeking thrills.

By Chloé Redler
Leica M10-P "Reporter", photographer's DNA
Small marvel of photography takes, the new Leica M10-P "Reporter" is now on the list of the many cameras that revolutionized the photography's world. Just like iconic models such as the Leica 250 from 1933 which bulk film allowed 250 exposures. Or the Leica MP from 1956, with the Leicavit fast winder, which invention was suggested by two great photographers: Alfred Eisenstaedt and David Douglas Duncan.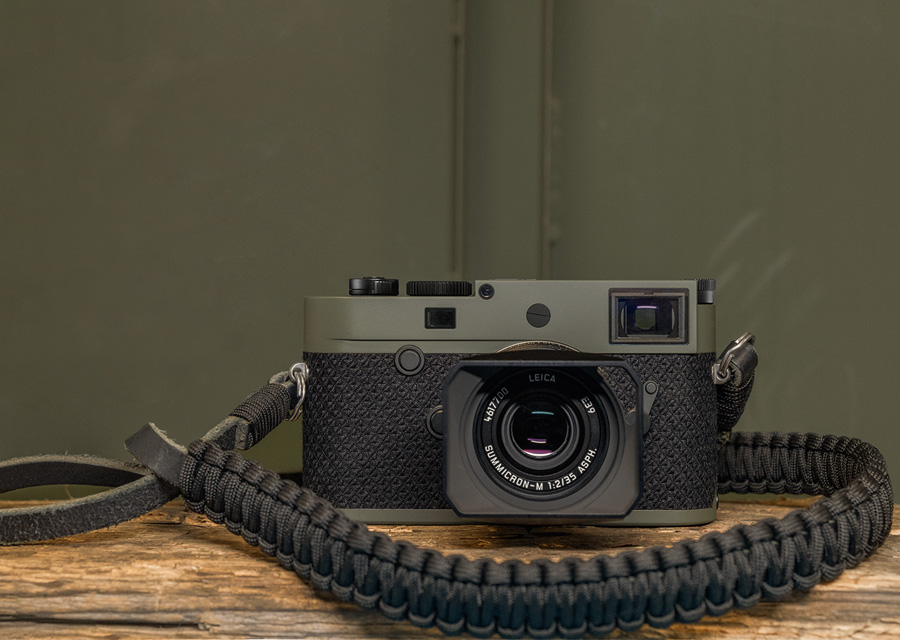 True extension of the photographer's heart and thought at the moment the picture is taken, it is a camera of a lifetime. Best reporting companion, it can endure the most extreme conditions: war reporting, travelling to the most humid of forests, exploring mountains and glaciers or discovering animal species. Precious because the series is limited to 450 units, this edition stands out with its technical and aesthetic features.
Undeniable technical performances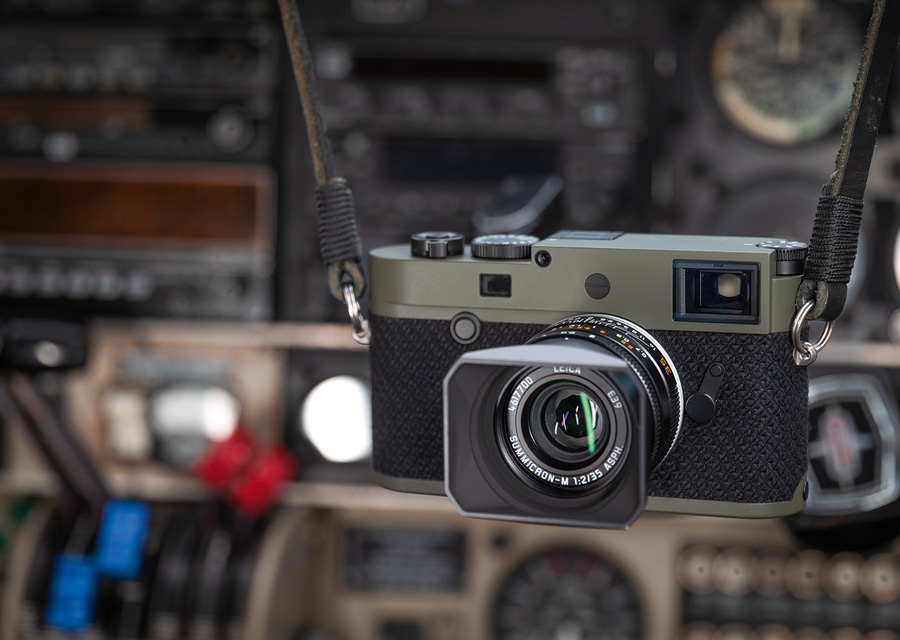 The intense khaki case of the Leica M10-P "Reporter" houses cutting-edge technology. Highly resistant to scratches, it is armoured in Kevlar, a synthetic fibre often used in the making of ballistic protective clothing such as bulletproof vests. Its armour is embossed with a diamond-pattern, giving more comfort and a better grip to the owner. Easy and quick to grasp to never miss a sensational shot.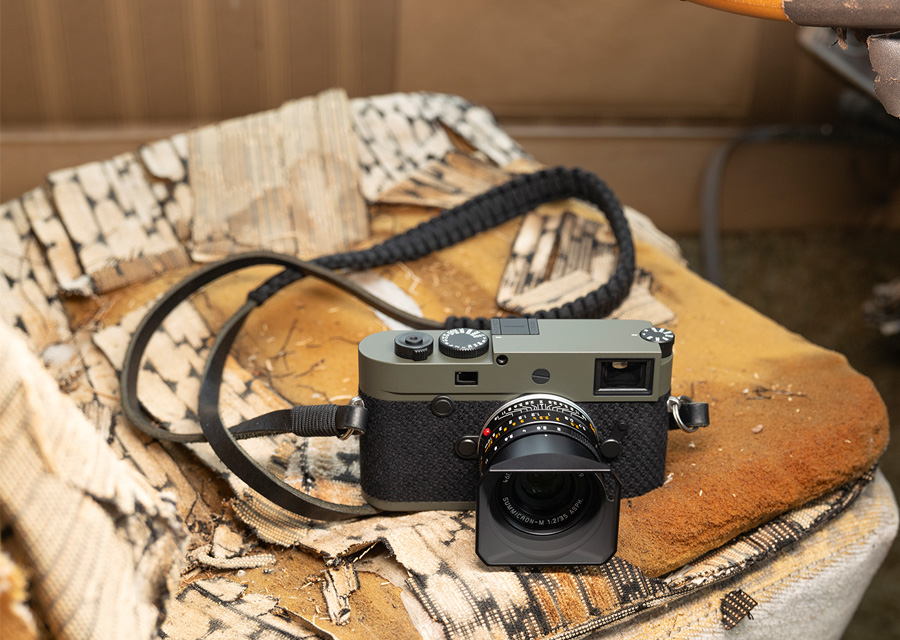 The Leica M10-P "Reporter" is fitted with a full-frame digital rangefinder and equipped with a remarkable 24 MP sensor (the megapixels define the quality of the picture). Like the other models from the M10 collection, it boasts the quietest shutter ever conceived – its noise is barely audible. An asset for some situations needing utmost discretion.
Price: €7 980 (lens not included) – Edition limited to 450 units
To know more about the Leica Oskar Barnack Award.