Suspended jewels
Sunny, yesterday my life was filled with rain…
The jeweller Fred marks the beginning of the summer by releasing a hot new pendant collection made of precious stones and metals. This casual and sunny line – called RIVIERA – is a reminder that "the dark days are gone, and the bright days are here". Impossible not to give a warm welcome to this line!

By Chloé Redler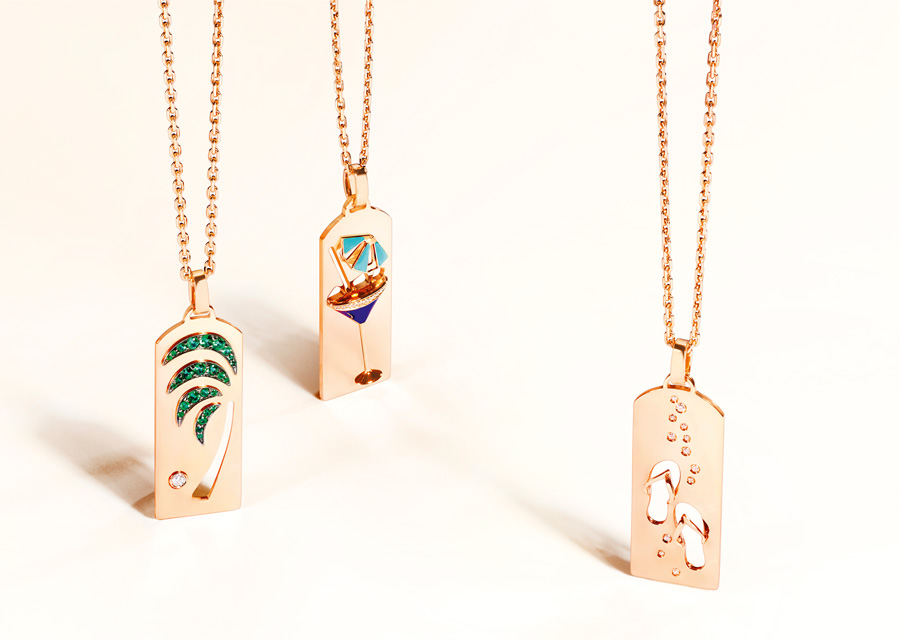 Sea, sand, sun and pendants
Palm trees, cocktails and flip flop are embedded, like a work of art, on these pendants that reminiscent of summer, sun and vacations on the French Riviera – the dream life. Even more so at the moment. This is a bold move for Fred which sells High Jewellery pieces that some would go as far as calling "fantasy" jewellery, but that are made of pink or yellow gold and gemstones.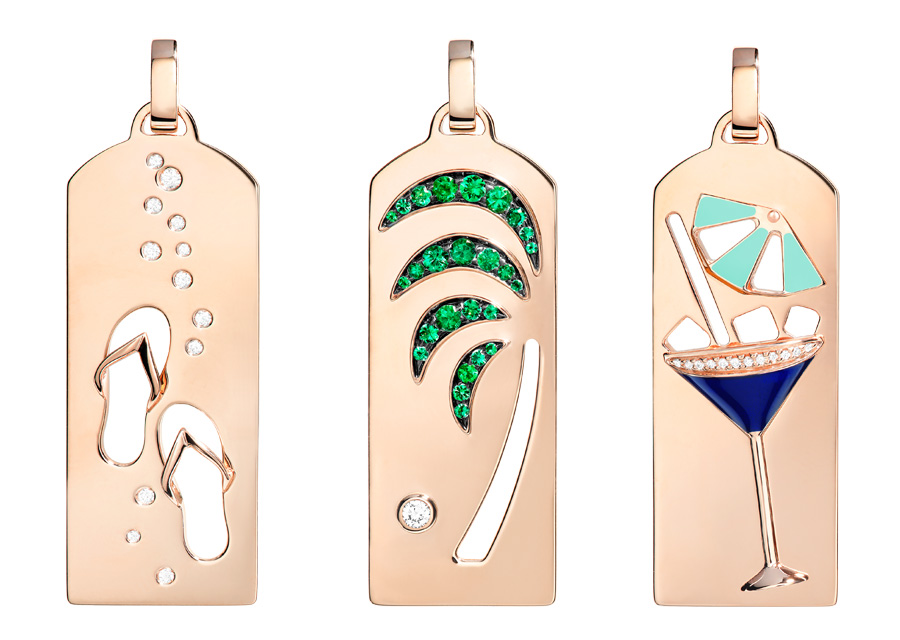 On the palm tree version, brilliant cut diamonds and emeralds are embedded on the pendant (€7,950); on the ice cube-filled cocktail one, which also featuring a decorative parasol, the ultramarine blue lacquer and the diamonds shine like a thousand stars (€5,950); on the openwork tongs model – probably the redaction's favourite – twelve small diamonds represent sand being moved around by the flip flops (€4,950). However, just a little reminder that the pendants are sold on their own and the additional price of the matching chain must also be taken into account (a good €2,850!).
If you like Piña Colada
The yellow gold version is the fourth and last edition and is limited to 23 pieces. It also features a cocktail drink, paved with sapphires and set with a red lacquer straw, white gold diamond ice cubes and a gold parasol adorned with rubies and diamonds.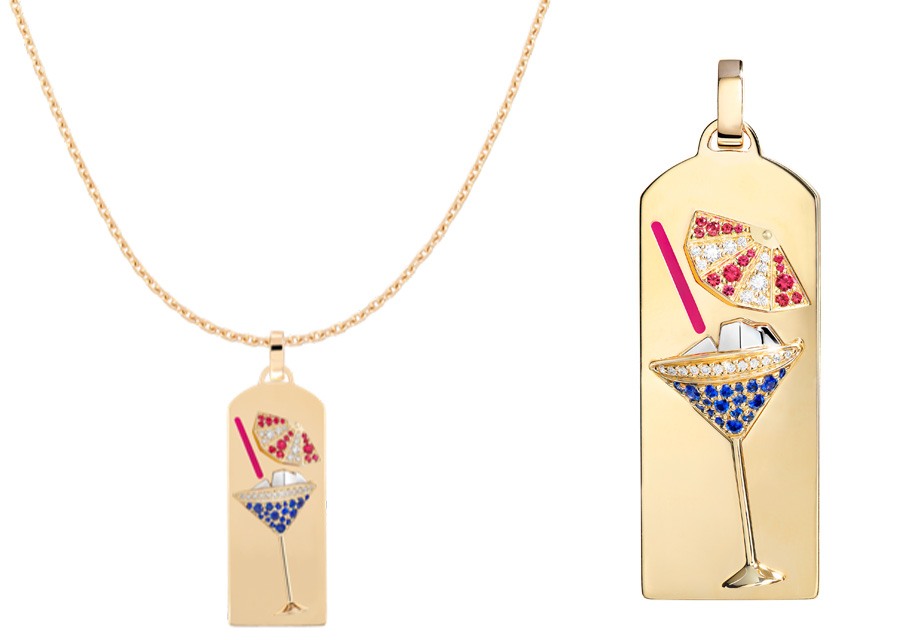 As a little jest, Fred revised through a creative game the irreplaceable "cocktail ring". This 1920s expression refers to a big striking ring, set with gemstones, that women used to clink against their cocktail glass. Classy!
The sun, the inspiration behind Fred's creations
We cling on to these summer-time jewels like holiday souvenirs. Their originality comes from the artistic liberty of Fred's collections, but more importantly from the founder himself – Fred Samuel. His visionary conception of jewels as part of everyday life as well as the sun-infused pieces are the essence of the jewellery house – in which light plays a major role. The extremely feminine lines of the pieces represent the heritage of the jeweller and give prominence to the combination of coloured gems (diamonds, sapphires, rubies, amethysts, quartz, etc.) and different shades of gold. The hard stones such as lacquer, ceramic and mother-of-pearl also complete the piece, as they add their chromatic hues to the house's creations.