Surf – The Big Wave Tour: TAG Heuer ready to surf in the tubes
By MyWatch
World Surf League (WSL) Partner, TAG Heuer launches today the surf season of the Big Wave Tour in Mexico, Puerto Escondido. Serving as the Official Watch of the tour, the brand will be also inside the giant waves with its ambassador Kai Lenny who will wear the Aquaracer 300M.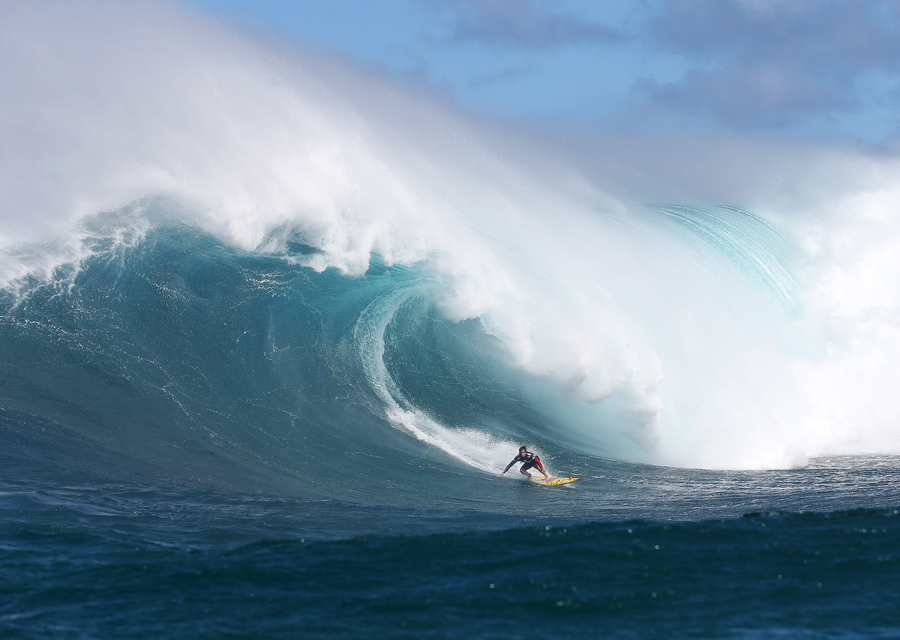 TAG Heuer entered the world of surfing in 2015 as World Surf League (WSL) Partner and Official Timekeeper of the Big Wave Tour (BWT). The brand also associated to the annual WSL Big Wave Awards. TAG Heuer is the first luxury brand to enter the Surf World. The motto #DontCrackUnderPressure fits perfectly with the WSL Big Wave Tour, which is a great boost in terms of connecting with young people.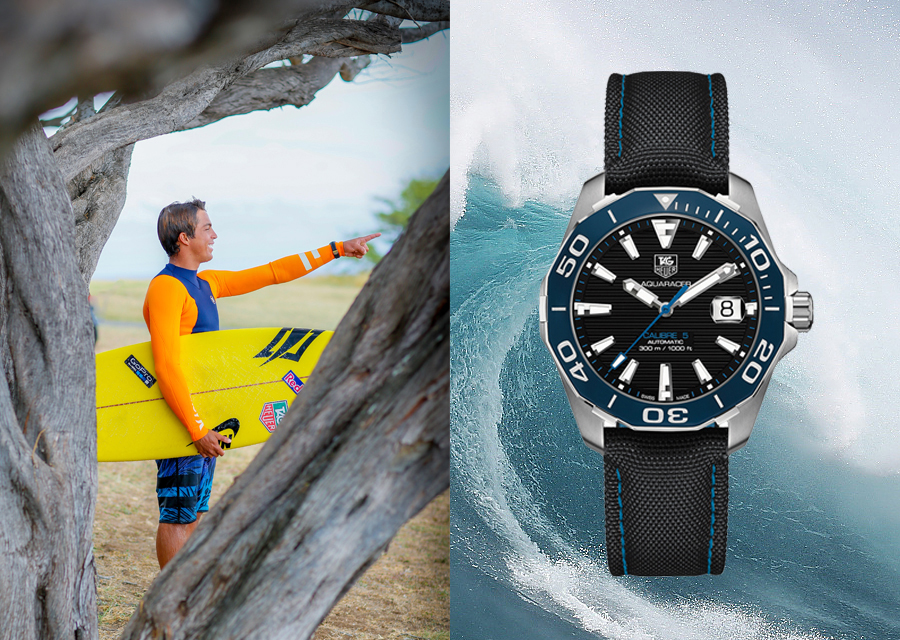 Kai Lenny, the ultra-talented American surfer, windsurfer, kitesurfer, and six-time world stand-up paddle champion on the largest waves in the world, and TAG Heuer's Ambassador, will take part of the tour. At the age of just 22, Kai has already been surfing the enormous and formidable Jaws wave for several years. He is the only person to have surfed in four different disciplines on the same day (tow-in surfing, SUP, windsurfing and kitesurfing). This season again, he will show the motto of the brand, and he won't crack under pressure.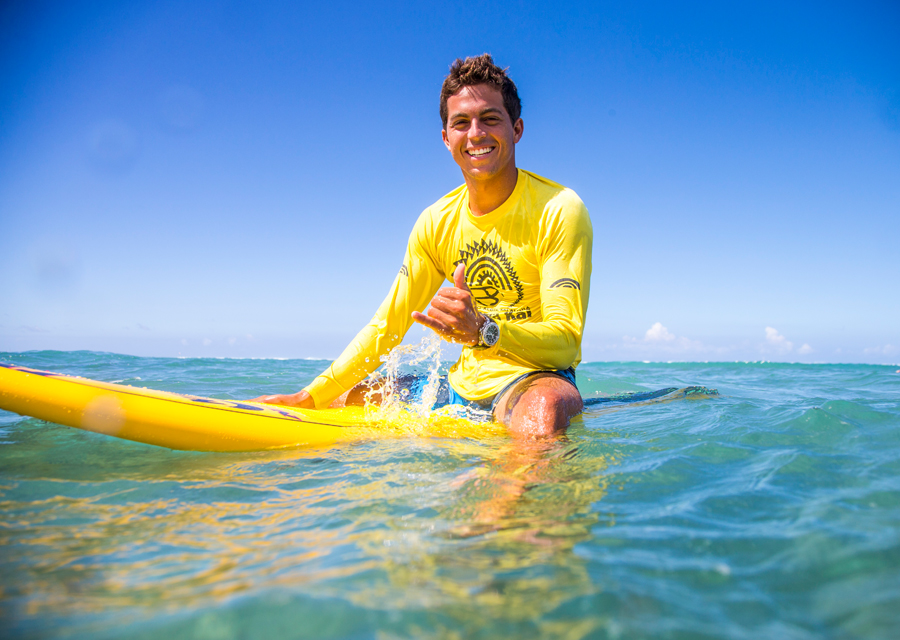 This year again, TAG Heuer will inject its #DontCrackUnderPressurecampaign into the heart of big wave surfing, serving as the Official Watch of the tour.
Join the world's best big wave surfers on the 2015/2016 WSL Big Wave Tour on WorldSurfLeague.com
– Puerto Escondido Challenge: Puerto Escondido, Mexico (April 27 2016 – August 31 2016)
– Quiksilver Ceremonial: Punta de Lobos, Chile (April 27 2016 – August 31 2016)
– Billabong Pico Alto: Pico Alto, Peru (April 27 2016 – August 31 2016)
– Oregon Challenge: Lincoln City, Oregon (October 15, 2016 – February 28, 2017)
– Punta Galea Challenge: Punta Galea, Basque Country Spain (October 15, 2016 – February 28, 2017)
– Pea'hi Challenge: Haiku, Hawaii (October 15, 2016 – February 28, 2017)
– Todos Santos Challenge: Todos Santo, Mexico (October 15, 2016 – February 28, 2017)