The poetry of time
The age of Buci
Sometimes, you meet someone and the moment is self-evident. It can't be explained. After all, it needs no explanation. A quick conversation in an office, an impromptu lunch... A suspended moment in time, simply living and laughing. Such was my meeting with the creator of Buci, a (very) young watchmaking brand, Nousseïma Baraket, a woman skilled in the art of turning time into poetry. Music to our ears.

By Chloé Redler
The Buci watch, nominated in the LA MONTRE DE L'ANNÉE 2022 awards in the €1,001- €2,000 category, has timeless charm and carries a meaningful message.
The Buci watch, an ode to timekeeping
Nousseïma Baraket, faithful to her artistic sensibilities and her love of watches, designed and created her own watchmaking brand: Buci. Echoing the Rue de Buci in Paris, the brand takes after this iconic neighbourhood, steeped in a long-standing history of art and literature.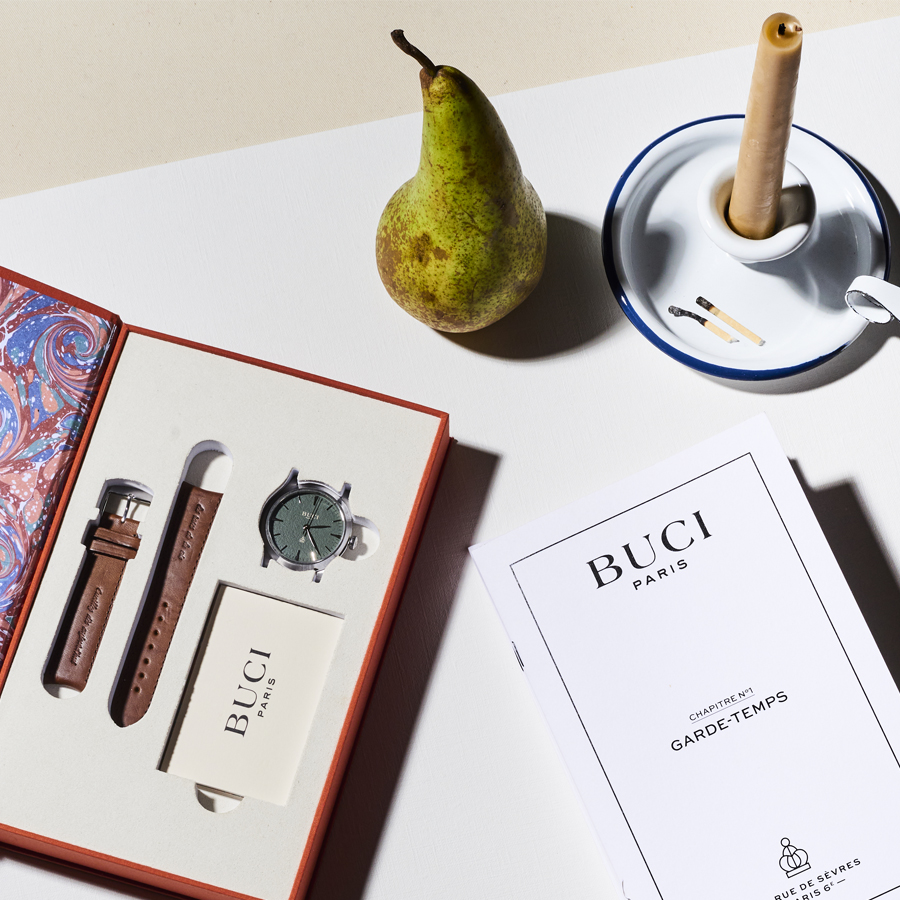 "Timekeeping" takes on its full meaning at Buci. Here, time is safely guarded, and speaks freely, in its own words. To the brand's creator, time is not just a concept, it's a state of being, a state of mind, and even a state of grace. It's about giving the passing of time another dimension: poetry.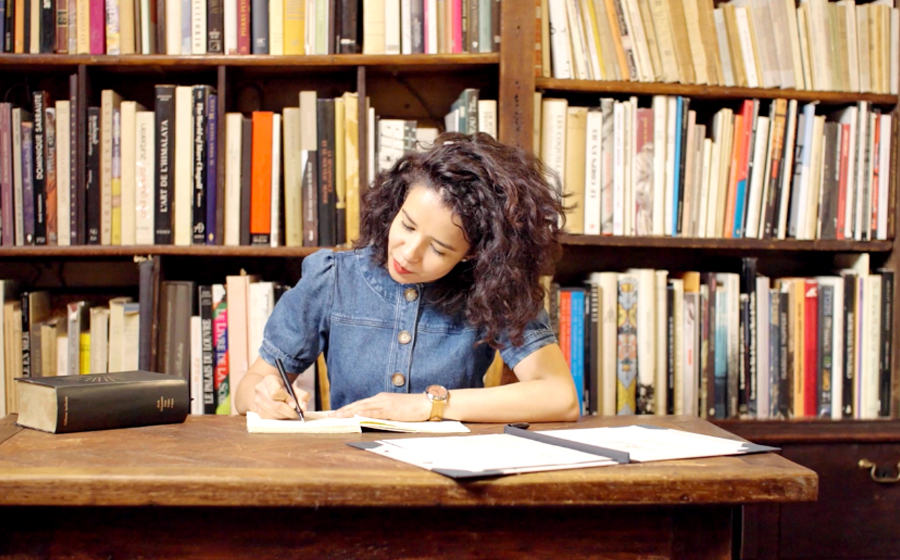 The eloquence of a mechanical watch
The watches of the first collection from Buci, refined and timeless, articulate their poetry with the help of a Newton self-winding movement.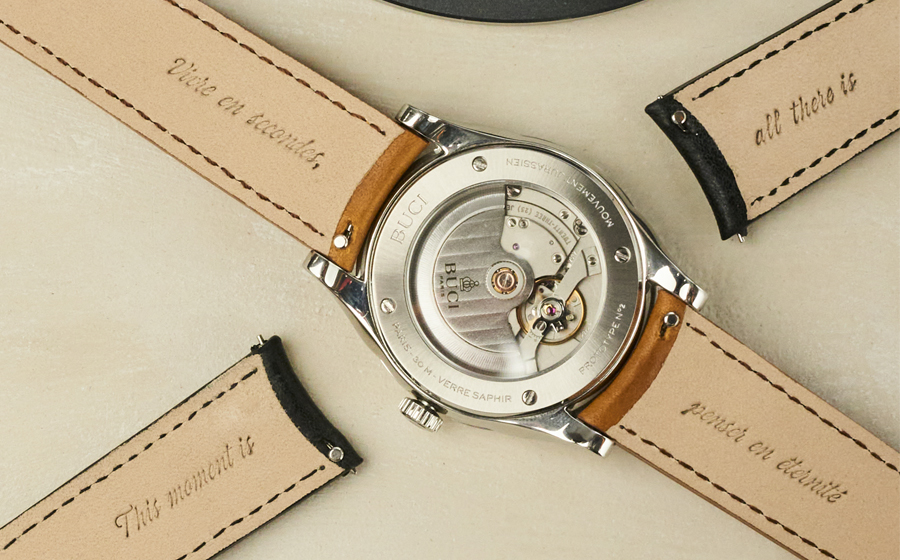 It is produced in the Jura region, sitting atop the border between France and Switzerland. The piece boasts high precision (4 Hz, or 28,800 vibrations per hour) and a power reserve lasting approximately 44 hours. The watch case is made in 316L steel, ensuring robustness and durability, with a 38mm diameter, a size to fit every wrist. These gender-neutral models are also distinguished through the beauty of their dials.
Celebrating the dial
Great care was taken in the design and making of the dials. In keeping with the theme of poetry and writing, they are delightfully textured, inspired by Mitsumata fiber Japanese paper. 
After several trials with various dial makers, Buci finally found its perfect match. The maison offers three colour variations, each more appealing than the last, with remarkable grain, texture, and finish. Available in brick red, sage green and cream, the dials house slender "feuilles de sauge" hands in nickel-plated steel, made in the last hand-making factory standing in France. And because the devil is in the details, the applique indices at 12, 3, 6, and 9 o'clock are shaped like the nib of a pen. 
A melody of bracelets
The mark of this pen is also embossed in the four interchangeable leather bracelets, made by hand in Besançon, France, and available in black, brown, and camel. Each colour has its own haiku-like inscription, taking inspiration from the short Japanese poems revealing the fleeting nature of life and the emotions it brings about.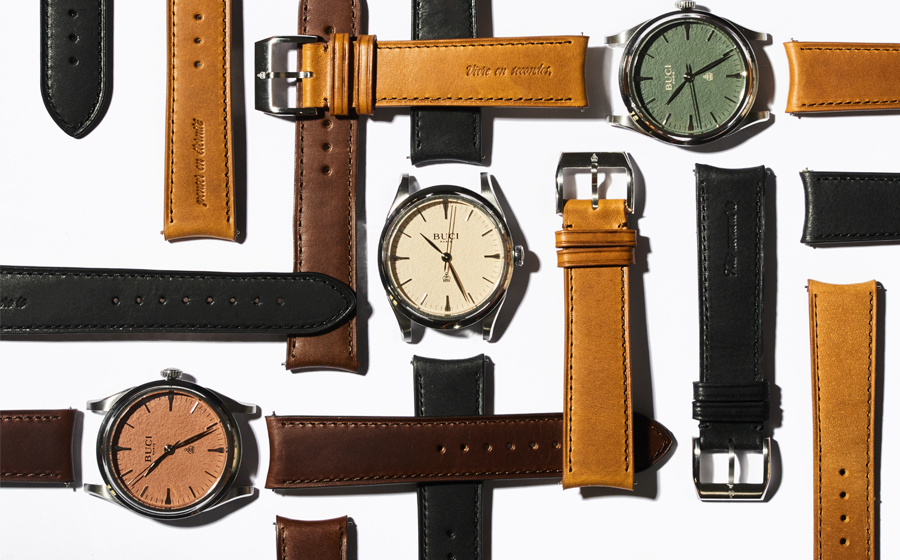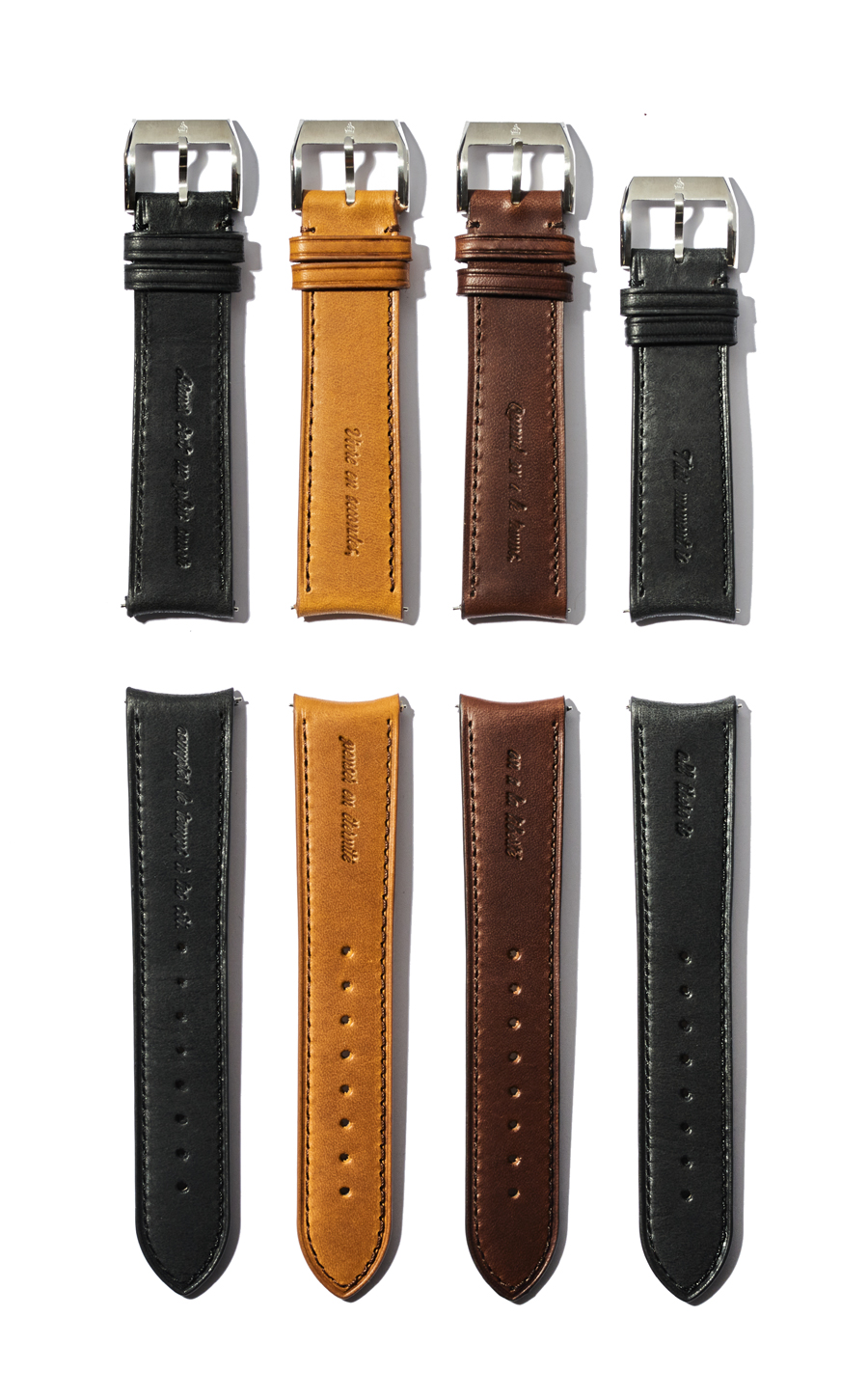 These lines come from two poetry classics, Apollinaire and Rûmi, as well as two others, revealed in a poetry contest on the theme of time, orchestrated by Buci.
These watches make a great Christmas gift, but beyond that, they're a message of love and poetry, delivered in a unique box, at home on any bookshelf.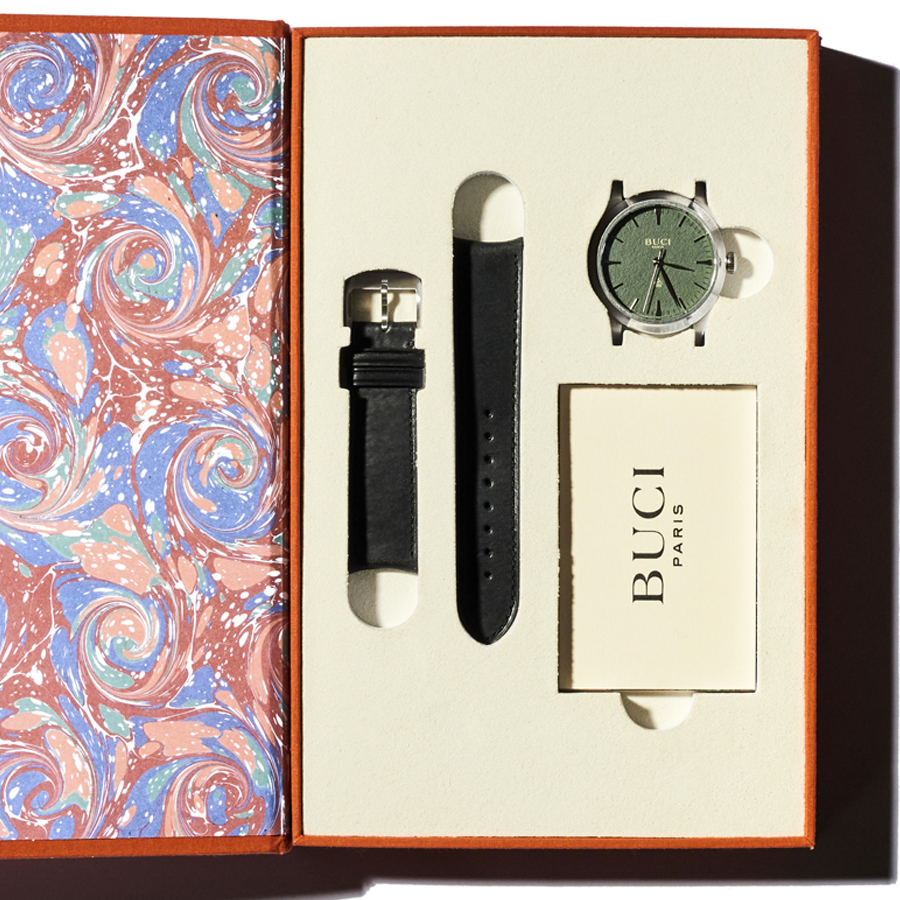 Price: €1,185
Shipping and returns are free during the holidays.
Technical specifications:
Newton calibre – Soprod Manufacture – Swiss Made automatic movement
44-hour power reserve
Frequency: 4Hz (28,800 VpH)
23 rubies
Chronometric calibration: 7s / day +7/-7
Incabloc® double cone shock absorber
Bridge-shaped balance wheel, ensuring optimal protection against vibration and shock
38mm case in 316L steel
Relief textured dial
Applique indices
Steel nickel-plated hands
Water resistant to 30m
Pad printed logo
Scratch-resistant and glareproofed sapphire crystal
Double dome on one side, flat on the other
Interchangeable vegetable-tanned leather bracelet, hand stitched

To see also: