Beautiful mechanisms
The Reservoir Kanister is here!
By launching the newest Kanister bearing a speedometer-inspired dial, the young French Maison Reservoir asserts, more than ever, its passion for the automotive world. A genuine passion that inspires the watch movements of the Maison.

By Nicolas Yvon
Founded in 2015, the young Maison has managed to make its way through the watchmaking world. Like the Kanister, these automobiles-inspired watches offer a new way of reading time. A subject that lovers of beautiful mechanisms can relate to.
Reservoir: an exclusive module beneath the dial
The brand presents a new display thanks to a new patented module and a Swiss Made automatic calibre. A mechanical and aesthetical signature that recalls a car's dashboard.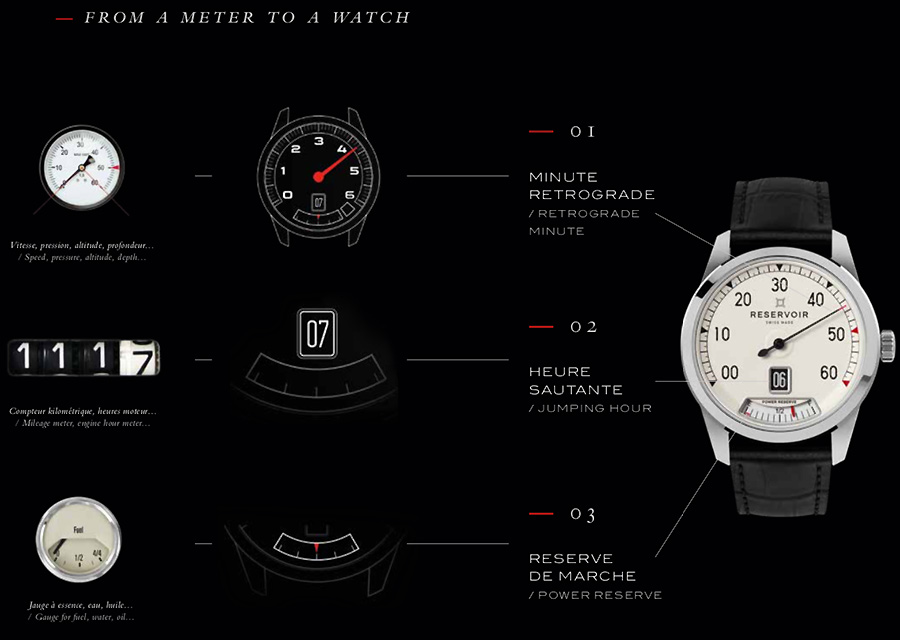 Although the brand gets most of its inspiration from the automotive world, display tools as a whole act as inspirational fuel for them. That's why the Maison has also ventured to other fields like aviation and diving.
One watch, three complications
At Reservoir, many watchmaking complications coexist inside a dial, like a signature. The well-balanced display is shaped by three elements. First, there is a jumping hour, located in a window at 6 o'clock, which recalls the odometer. Then, a retrograde minute by central hand, that looks like a speedometer. Finally, the indicator of power reserve looks like a fuel gauge.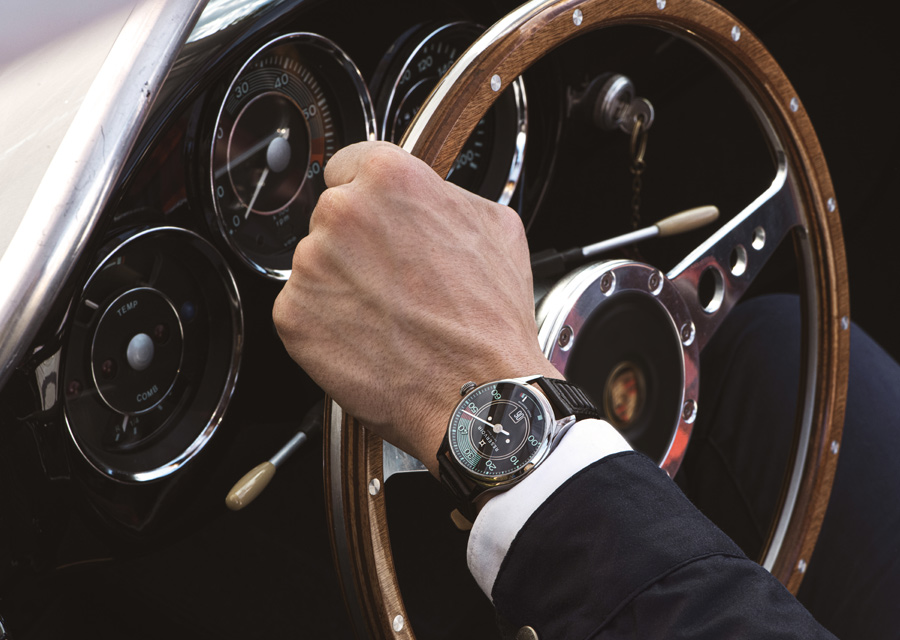 Reservoir Kanister, a beautiful inspiration
The new creation of Reservoir displays, on its face, the characteristics of the convertible car that inspired it. Every classic car enthusiast will get the reference of the dashboard of the Porsche Speedster 356.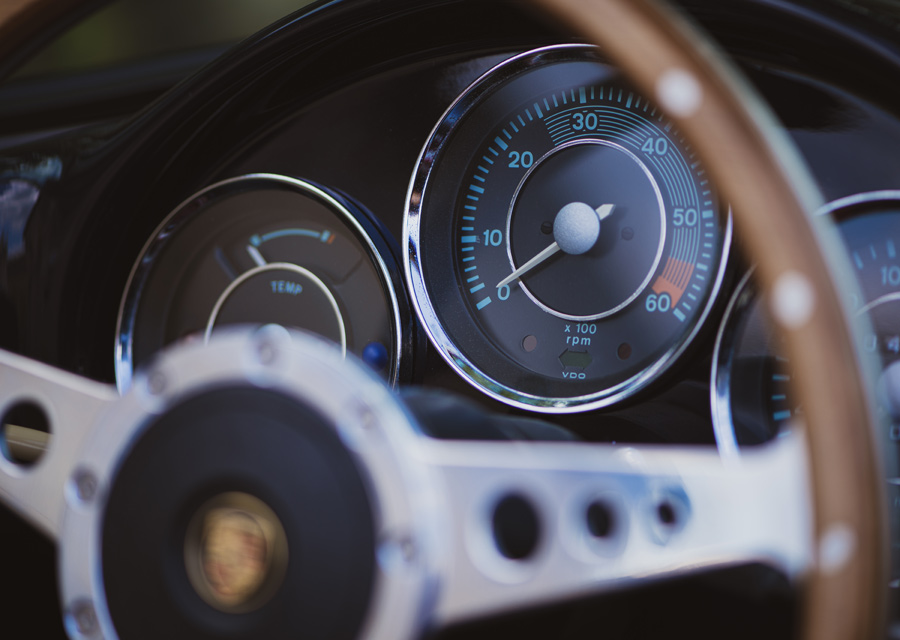 Equipped with a titanium case, this 41,5mm diameter watch looks very much alike the car's dashboard, down to the details. Like the speedometer, the black dial is contrasted with curved pastel green and red lines and even its numbers and the central hand are the same as those of the car. And what about the power reserve indicator that is almost identical to the oil temperature gauge?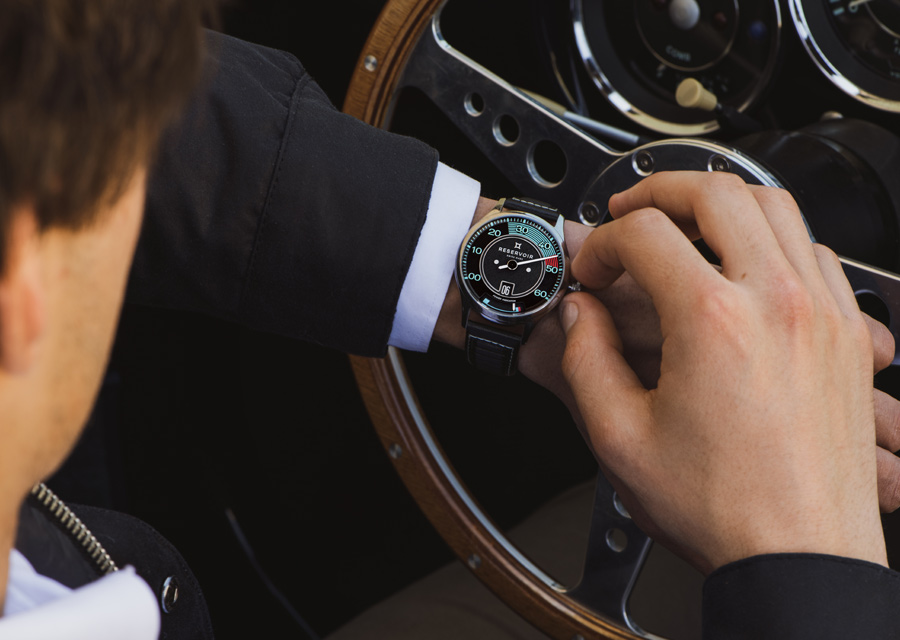 Let's not forget its "sport racing" bracelet. Leather-made like bucket seats of the time, the bracelet adds to the extremely seductive style of the timepiece.
Two boxes for the new Reservoir Kanister
The Maison Reservoir lets you choose which box you want for your Kanister. The first one costs € 3,990 and contains an additional NATO bracelet. The second box costs € 4,200 and contains three additional leather bracelets (black with green stitching, santa leather and havana leather). All of the bracelets are equipped with quick release spring bars that allow easy changing without any tool.
See also:
Read also: