The SIHH increases
By MyWatch
The Salon International de la Haute Horlogerie (SIHH), exhibition reserved watchmaking industry professionals, is growing. Girard- Perregaux, Ulysse Nardin and five craftspeople and independents are now part of this closed circle of specialists exhibitors. The event will take place at Palexpo, from 16 to 20 January next, with a final day open to the public, first major for this 2017 edition.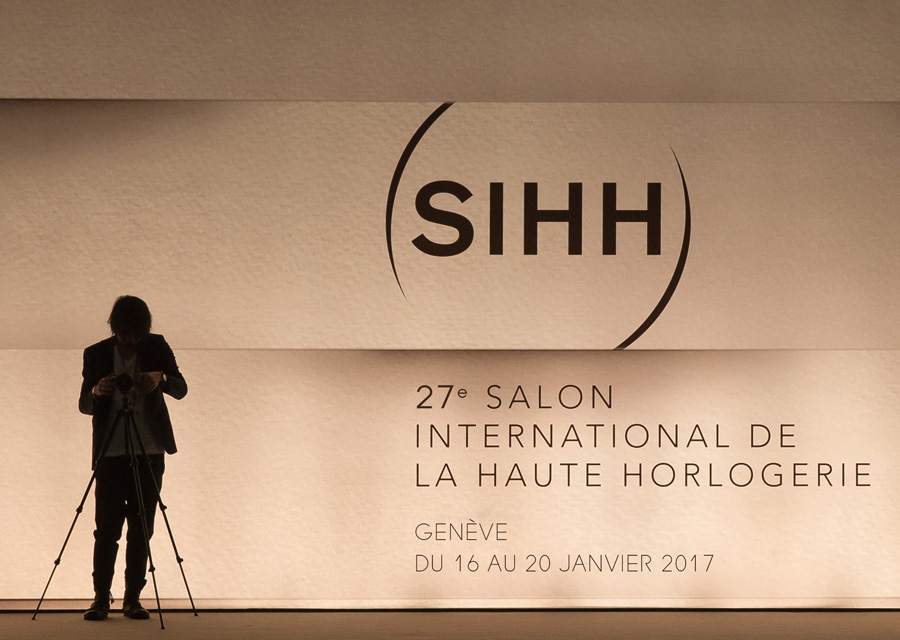 Bigger, more accessible, the 27th Salon International de la Haute Horlogerie (SIHH) is all about change. Last year, the Salon took up residence in an entirely renovated Cité de l'Horlogerie and a new layout enabled the creation of the "Carré des Horlogers" – an area dedicated to artisan-creators and independent workshops. Now, two further Maisons are participating in the Salon and five representatives of "new-wave watchmaking" are joining the Carré, bringing the total number of exhibitors to 30 – a record for the SIHH.
Girard-Perregaux and Ulysse Nardin are the two Maisons joining the Salon's exhibitors. For the many visitors well acquainted with the SIHH, Girard-Perregaux is by no means an unfamiliar name. Before it was purchased by the Kering group in 2011, the brand was one of the cornerstones of the Salon. In a sense, it is returning to its heartland, joined by Ulysse Nardin, also owned by Kering since 2014.
In addition, the Carré des Horlogers will undergo several major modifications in order to welcome five new members: Grönefeld, MCT–Manufacture Contemporaine du Temps, Ressence, RJ-Romain Jerome and Speake-Marin. Combining historical brands and contemporary creators, the SIHH has achieved a balance in perfect resonance with the
current world of Haute Horlogerie.
In parallel with this expansion, the SIHH will also undergo another important development.
Intended until now to be a private event for distribution professionals and the media only, the Salon will be open to the general public for one day. This is a first for lovers of fine watchmaking, who will have the chance to visit the SIHH on the Friday, the final day of the Salon.
The exhibitors considered it essential to be able to reach an audience whose enthusiasm continues to grow – just like the Salon itself, which is reinforcing its reputation as the most important event in the Haute Horlogerie calendar.