Deep waters
Tissot Seastar 2000 Professional, the star of the sea
Emblematic diver's watch from Tissot, the Seastar is regularly improved since its creation in the 1960s. The latest version, the Seastar 2000 Professional is a true high-performance instrument. Let's dive in.

By Nicolas Yvon
In 1963, Tissot developed the Seastar diver's watch. Robust and technical, the timepiece illustrates from its very first version the savoir-faire of the Swiss watchmaking Maison. Which was founded in Le Locle in 1853. 
The brand continued to make progress on its expertise, always pushing the limits of its instrument. The result of this constant quest for performance is the Seastar 2000 Professional. An imposing model in 316L steel, of 46 mm diameter and 16.25 mm thickness.
The Tissot Seastar 2000 Professional diver's watch: a concentrate of technicality
As it's often the case with Tissot, the name of a watch will give some clues about its performance and abilities. It is quite easy to understand what the Seastar "2000" Professional wants to tell us. This diving instrument shows a water resistance of up to 2000 feet, or 600 meters… Who can go that deep? No one! At least no one who's simply "scuba diving".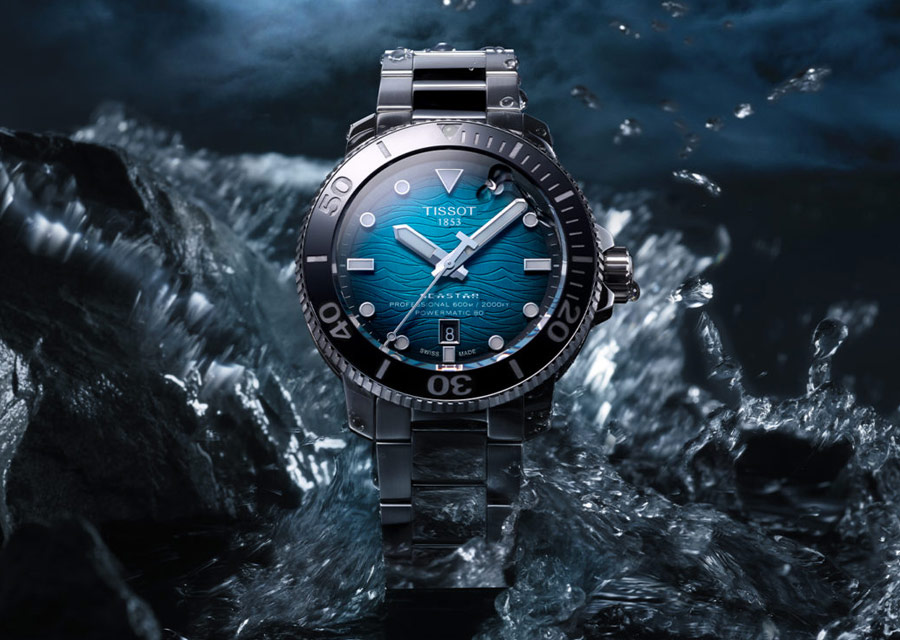 Only extreme divers can go that deep, the "saturation diving" is done in submarines or pressurised diving bells, in which divers breathe a specific gas mixture, containing helium, in order to survive the phenomenal pressure that is exerted on their bodies.

It is because the helium particles can escape from the case during the decompression phases that this Seastar has a valve at 9 o'clock on the case. Without the valve, the helum could literally make the watch explode.
Read our detailed data sheet on the steel blue dial Tissot Seastar 2000 Professional diver's watch.
The ISO6425 certification: a formality for the Seastar 2000 Professional
Not only does the Seastar 2000 Professional have a screw-down crown and caseback, thick sapphire crystal, unidirectional rotating bezel with ultra-resistant ceramic insert and 60-minute immersion time scale, it also has luminous hand and indices. These features are treated with blue emission Superluminova, the last color of the prism visible in the darkness of deep waters.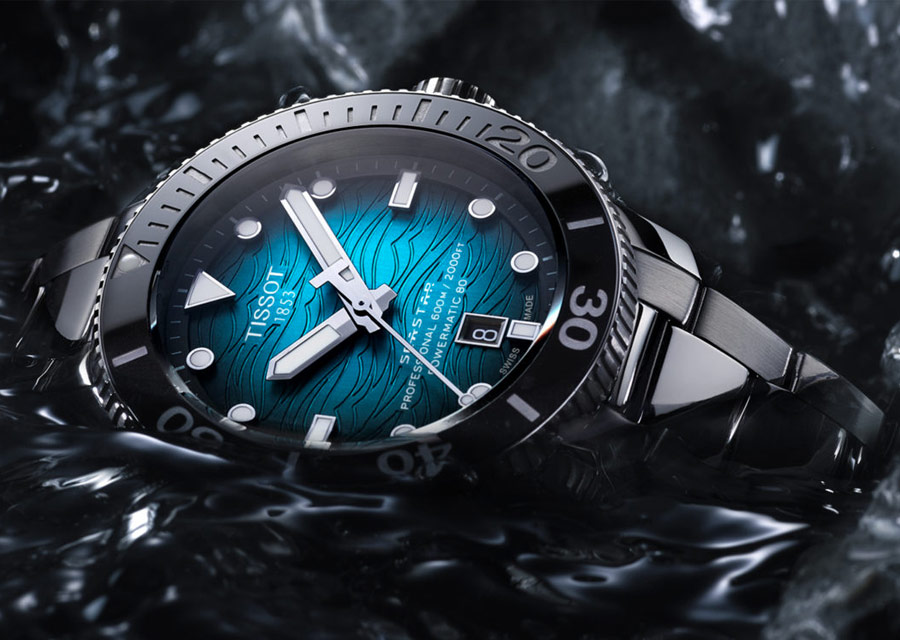 It is important to highlight that the "0" mark on the bezel is also luminescent. Just like the pointed end of the trotteuse: not just a mere detail since the hand is an indispensable power indicator. It enables the diver to check, in a single glance and in any situation, that his watch is working properly.
As we dive deeper inside the watch's inner workings, we also learn that the Seastar 2000 Professional is certified by the international standard ISO 6425. Which is the official designation of "dive watches" and confirms the excellence of this object. But that's not all!
A latest generation calibre that matches the performance of the timepiece
This powerful Seastar needed a suitable engine that could run this marvel "like a Swiss clock" in all circumstances. That is why Tissot chose its Powermatic 80 calibre.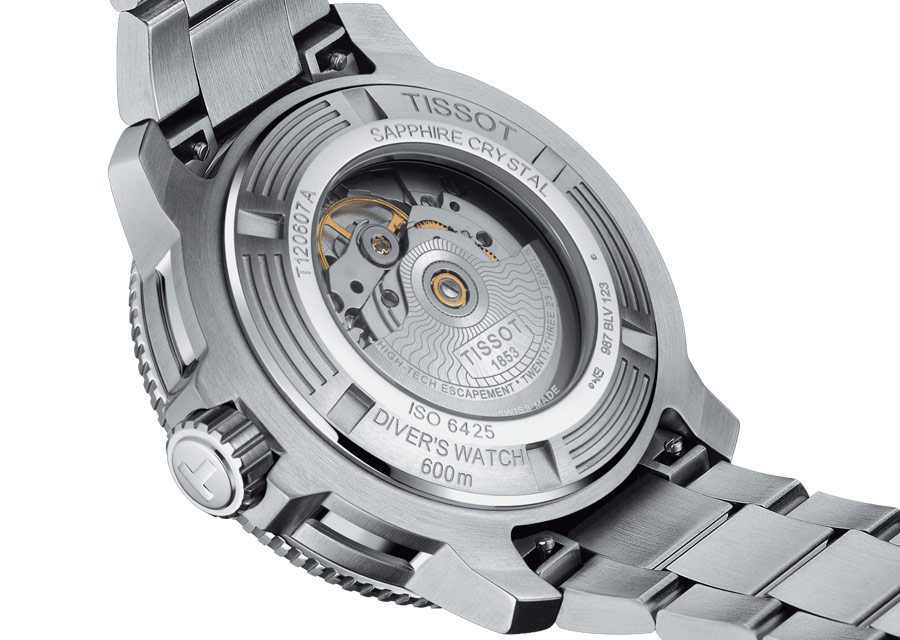 Reliable and accurate, this latest generation automatic movement features a titanium alloy balance spring resistant to magnetic fields. As its name says, the watch holds a power reserve of 80 hours, which is more than three days. The Seastar 2000 Professional is, as they say, a "weekend proof" watch: you can leave it on the table on Friday evening and pick it up, still on time, on Monday morning.
It doesn't matter if you're a pro or an amateur diver… or if you're not a diver at all. This new Seastar 2000, with its beautiful blue gradient dial engraved with small waves, is aimed at all aficionados of ultra-technical sport watches. And for less than a thousand euros! Who can beat that?!
Tissot Seastar 2000 Professional Powermatic 80: € 995
Read also: