Vendée Globe
Ulysse Nardin on the wrist of Yannick Bestaven
80 days, 3 hours, 44 minutes and 46 seconds is how much time was needed by Vendée Globe winner Yannick Bestaven to make his way around the world on his Maître Coq IV. Patrick Pruniaux, CEO of Swiss watchmaking brand Ulysse Nardin, was here to congratulate the skilled French skipper and awarded him a Diver watch, from the official collection of the famous sailing race.

By Chloé Redler
Rollercoaster endgame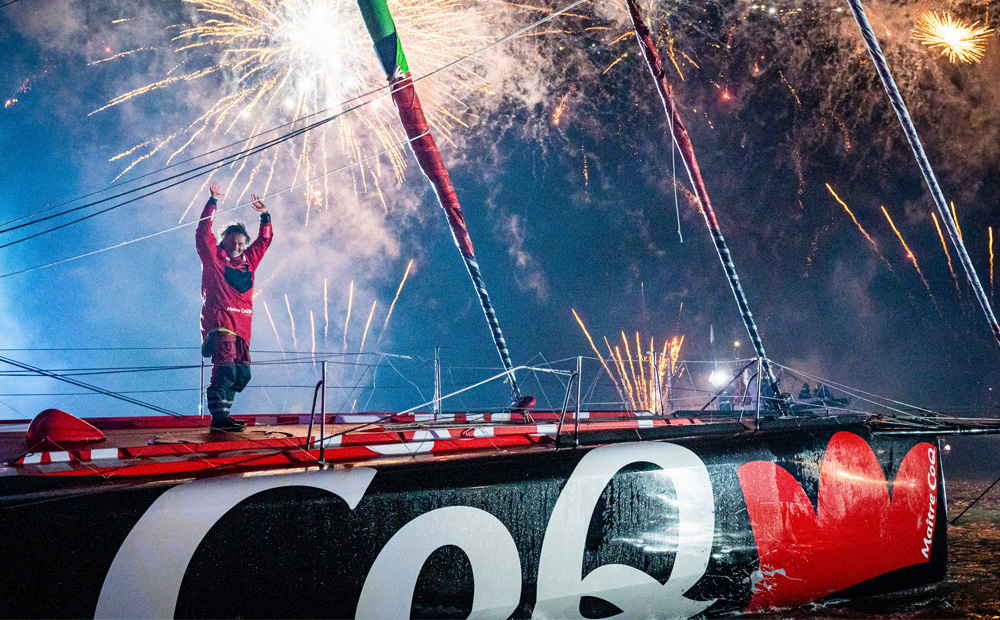 Third to cross the finish line at 4 in the morning at Les Sables d'Olonne, Yannick Bestaven ultimately won the Vendée Globe race thanks to a 10h and 15 minutes bonus. Bonus that he received for having helped navigator Kevin Escoffier off of the Cape of Good Hope in December.
First to cross the finish line yesterday evening in 80 days, 6 hours, 15 minutes and 47 seconds, his competitor Charlie Dalin therefore ranks second in this sporting event often said to be the toughest in the world.
A watch for a winner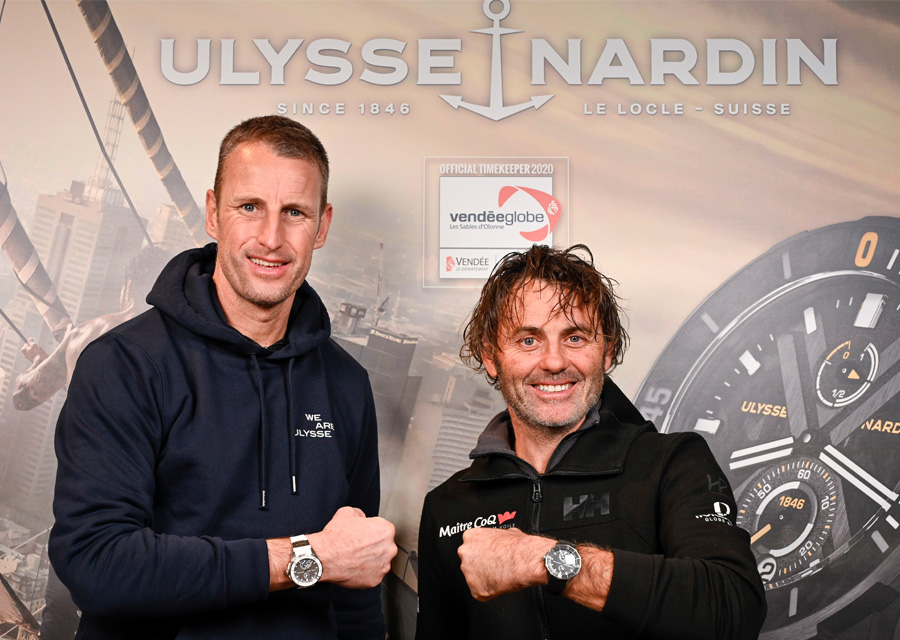 To celebrate this splendid victory, Patrick Pruniaux, CEO of Swiss watchmaking manufacture Ulysse Nardin, awarded the winner a Diver Chronometer. Belonging to the official collection of the Vendée Globe, the watch features a 44mm diameter titanium case.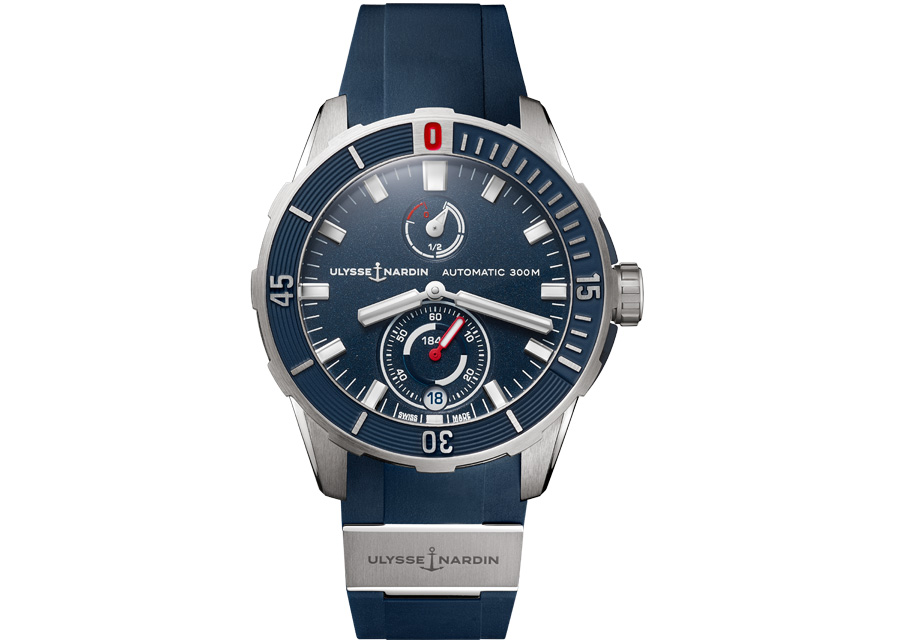 Highly resistant to shocks, it flaunts the characteristics of true diving gear: inverted unidirectional bezel and water-resistant to 300 meters. A timepiece made for navigators seeking thrills, just like Yannick Bestaven…
Vendée Globe podium:
1 – Maître Coq IV (Yannick Bestaven), finished 28/01/2021 03:19:46 UTC.
Elapsed time 80d 13h 59min 46s.
Time compensation: -10h 15min 00s,
Official corrected time: 80dj 03h 44min 46s.
Average speed on the theoretical course: 24 365.74 nm / 12.60 kts.
Miles sailed 28 583.80 nm at an average of 14.78 nds
2 – APIVIA (Charlie Dalin) finished 27/01/2021 19:35:47 UTC.
Elapsed time 80d 06h 15min 47s
No time compensation.
Time difference to first 02h 31min 01s
Average speed on the theoretical course: 24 365.74 nm / 12.65 nds
Miles sailed 29 135.01 nm at an average of 15.13 nds
3 – Bureau Vallée 2 (Louis Burton) finished 27/01/2021 23:45:12 UTC
Elapsed time 80d 10h 25min 12s,
No compensation.
Time difference to first 06h 40min 26s,
Time difference to APIVIA 04h 09min 25s
Average speed on the theoretical course: 24 365.74 nm / 12.62 nds
Miles sailed 28 649.99 nms at an average of 14.84 nds