Dazzling exhibition
Van Cleef & Arpels: Diamonds are eternal
Our editors open for you the doors of the gemstones wondrous universe with the eagerly awaited new exhibition of the National Museum of Natural History (MNHM), in close collaboration with the famous Maison Van Cleef & Arpels. Follow the guide among exceptional jewels and pieces, each more extraordinary than the other…

By Chloé Redler
Since the 16th of September and until the 14th of June 2021, the public is finally able to admire the gleaming "Pierres Précieuses" exhibition of the Galerie de l'Evolution in Paris, achieved with the helping hand of the renowned Maison Van Cleef & Arpels. This dive into three close fields – mineralogy, gemology and jewelry making – have amazed spectators. Myself included!
Van Cleef & Arpels and the MNHN, sure as fate
Every year, the National Museum presents a grandiose temporary exhibition in the center of the Galerie de l'Evolution. This year, "Pierres Précieuses" is in the limelight with the participation of Van Cleef & Arpels. With her decades' worth of savoir-faire, the High Jewelry Maison offered all her technical and creative expertise in order to bring about a real exchange between art and science. But I learned that this was not the first collaboration of these two entities. Indeed, the 2016 "Art and Science of Gems" exhibition in Singapore and various research projects and conferences at the Ecole des Arts Joailliers had inspired some more partnerships. Nicolas Bos, CEO of Van Cleef & Arpels, claims that this collaboration "follows the tradition of a dialogue between aesthetics and science, between art and technique; a dialogue, inherent to our work, that Van Cleef & Arpels wishes to emphasize and pass on."
The "Pierres Précieuses" exhibition: a scientific and aesthetic approach.
Considered as instruments of power, objects of seduction and even scientific subjects, minerals, gems and jewelry have always fascinated entire civilizations throughout history. Diamond, ruby, emerald, aquamarine or even turquoise, those treasures worked on by human hands come from minerals shaped into the depths of Earth millenaries ago. Man has never spared any effort in the quest of revealing the radiance of these precious stones, using ancestral knowledge then acquired modern techniques.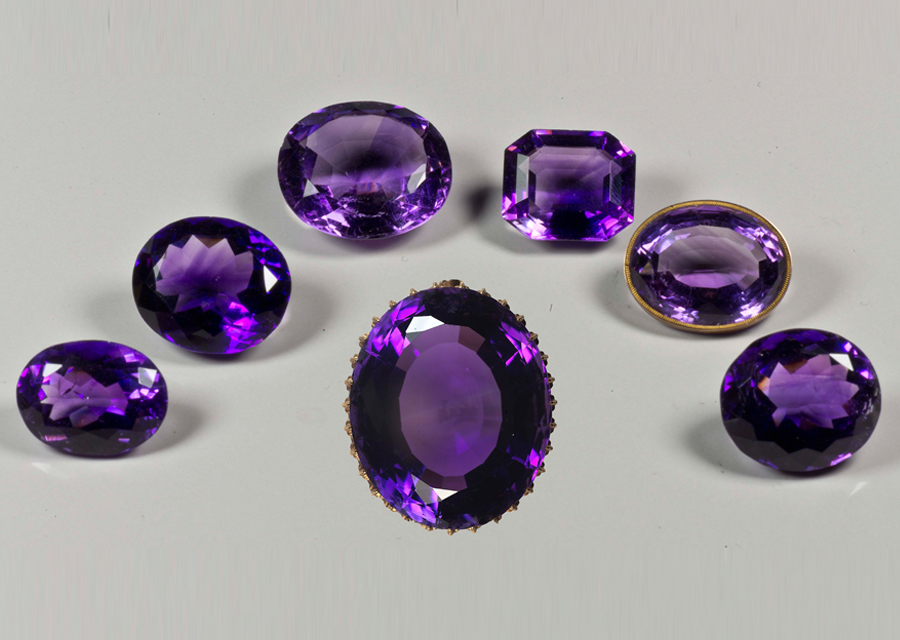 The exposition intends to emphasize this scientific and aesthetic approach through both the beauty of the pieces exhibited and recent mineralogy discoveries. Indeed, as Bruno David, president of the National Museum said, "this exhibit is emblematic of the transversality between different worlds. More than that, it is a testimony of a continuum between the natural productions that are minerals, the attraction they exert on Man by their beauty and rarity, and how lapidaries and jewels creators celebrate them."
Dive into an immersive tour with the "Pierres Précieuses" exhibition
Conceived by the designer Patrick Jouin and the architect Sanjit Manku, the exhibition scenography invites to the discovery of an ever-shifting universe, with grandiose colors and changing materials. Through a well-thought and approachable orchestration, the circuit retraces the original formation of minerals and their use by humanity whose know-how has been perfected throughout the ages. This first part introduces the second, which explores the shaping of minerals in order to obtain fabulous creations, a process showed through the presentation of each kind (diamond, topaz, sapphire, etc) under three different aspects: raw, shaped and embedded in High Jewelry pieces. A great initiative to show to any neophyte – as was I – the transformation of a simple stone into a stunning jewelry artwork. The third and last part made me realize how important was Paris' role – be it historic, artistic or scientific – in the evolution and diffusion of mineralogic knowledge which artists eventually appropriated.
The priceless Van Cleef & Arpels collections at the MNHN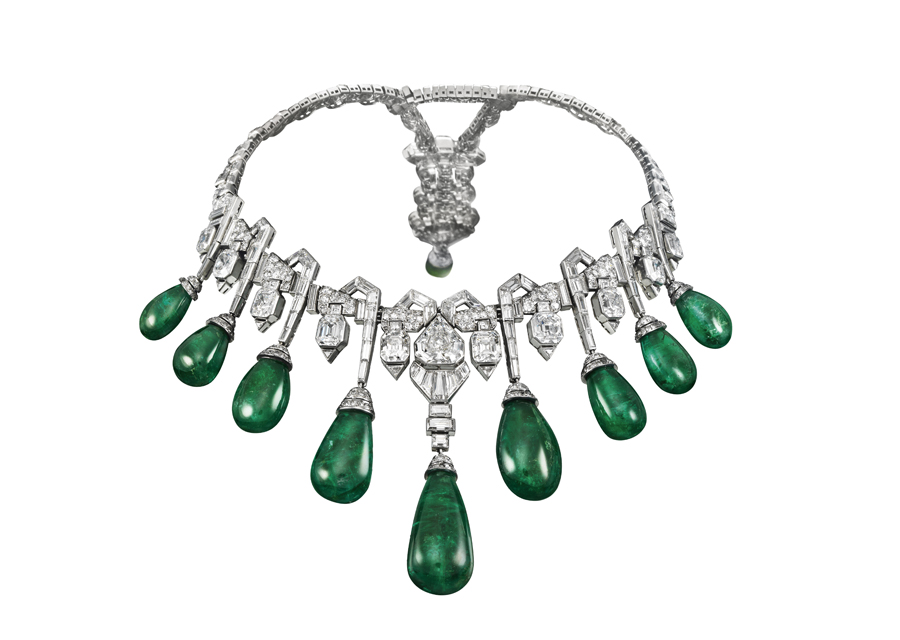 I was speechless in front of these 500 minerals, gems and objets d'art from the Museum's extraordinary and prestigious collection and 200 jewelry pieces borrowed from Van Cleef & Arpels, and feeling very lucky of this opportunity. For instance, this Fuschia platinum and yellow gold clip, inspired by a floral theme – dear to Van Cleef & Arpels – illustrates the exceptional work done on the petals in Mystery Set (Serti Mystérieux) rubies. Patented by the jewelry maker in 1933, this exclusive technique was a revolution in the world of gemstones setting. Indeed, it enables to fix faceted stones on a thin gold lattice of two tenths of a millimeter, without any apparent bezel.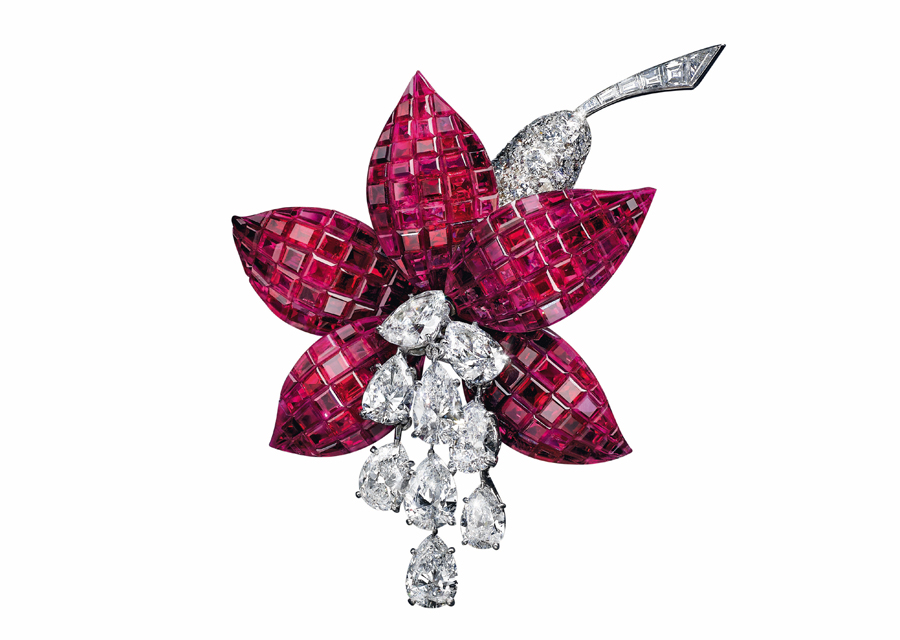 More than a retrospective, this exhibit takes us through a true time traveling experience. Particularly when I came upon – among others – the Grande Table des Orsini (15th century), made of bronze and Carrara marble, ornated with lapis-lazuli, antique marble, jasper, agate, alabaster and nacre, a divine beauty! Or even the Arbre aux tourmalines designed by Jean Vendome, "an artwork at a crossroads between jewelry making, design and sculpture", in Nicolas Bos' own words.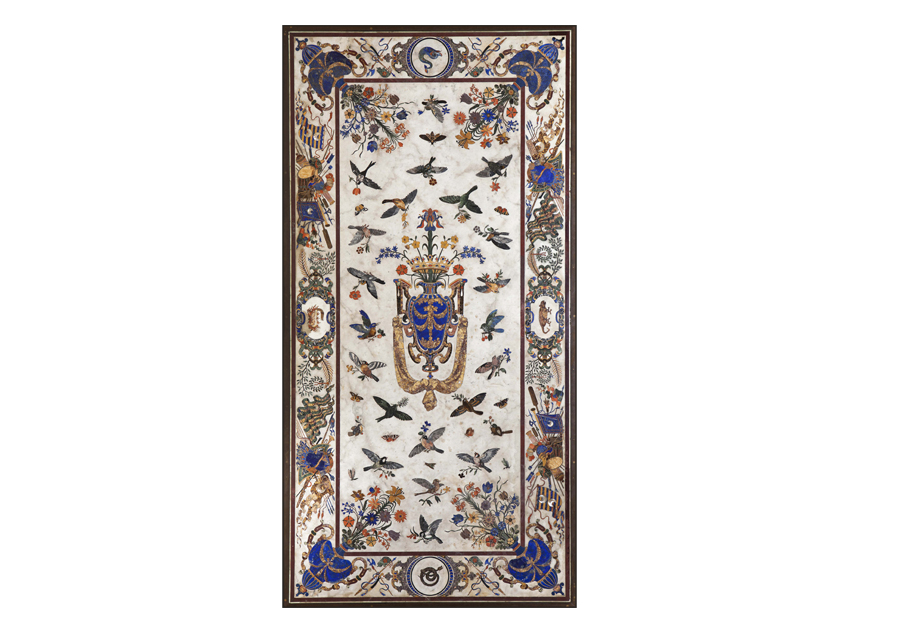 While jewelry lasts forever, it is high time to go and see this impressive exhibition. Don't dawdle anymore and book your ticket on the www.mnhn.fr website.
Temporary exhibition "Pierres Précieuses" – from the 16th of September 2020 to the 14th of June 2021 – Galerie de l'Evolution – 36 Geoffroy-Saint-Hilaire street, Paris 5e
Discover the jewelry art of Van Cleef & Arples – www.vancleefarpels.com