Victoire de Castellane, twenty years of creation for Dior Joaillerie
By MyWatch
The Abécédaire of Victoire de Castellane relates twenty years of Dior Joaillerie. An emblematic figure of Dior, Victoire de Castellane illuminates Place Vendôme with her fascinating and captivating jewels for twenty years, when the House's first jewelry collection was born. The creative director presents a book on her brilliant pieces, described by Olivier Gabet, director of the Musée des Arts Décoratifs of Paris (MAD).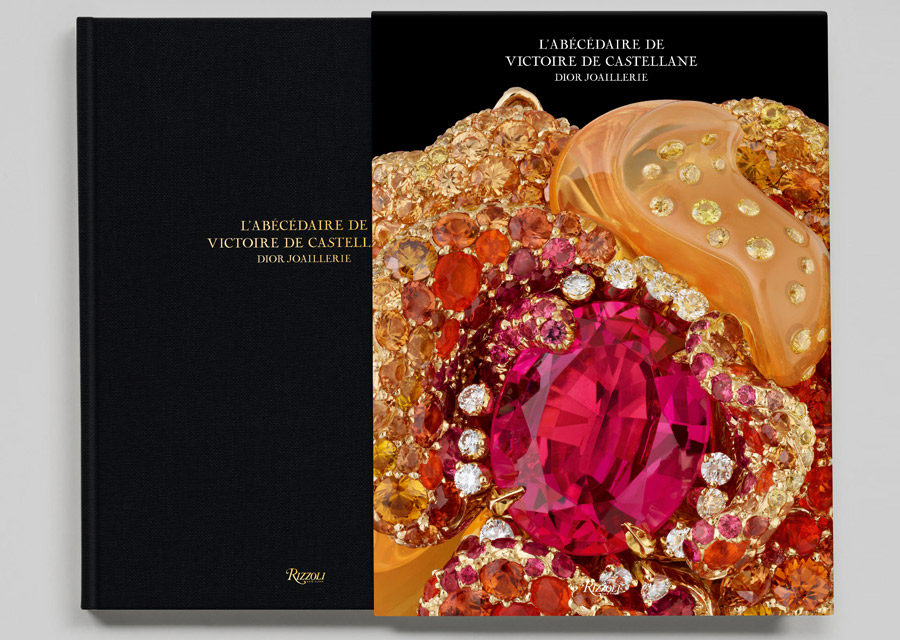 A true ode to the bewitching and overflowing imagination of the designer, the Abécédaire de Victoire de Castellane is a fascinating dictionary where one hundred and fifty-eight words are decoded by Olivier Gabet to describe the fabulous work of Dior Joaillerie's creative director. "Abondance", "Exotique", "Hollywood", "Nuit", "Rococo", "Trompe l'oeil", "Ultra", "Vanitas" and "Zeste" are significant and intriguing terms, and they define her magical world. Divided into twenty-six chapters, each expression is introduced by a letter adorned with one of her illustrations. The book is an alphabetical and initiatory journey through her various collections, such as Belladonna Island and its floral gardens, Reines et Rois and its ronde-bosse skull, right up to the latest, called Gem Dior, presented in Venice in June 2019 and shooted exclusively for the book. More than three hundred photographs, great names in the profession (Guido Mocafico, Erwan Frotin, etc.), illustrate this edition to showcase jewelry that is always colorful, whether large or discreet.
Fascinated since her youth by all that shines, Victoire de Castellane began her career at Chanel with Karl Lagerfeld before joining Dior Joaillerie in 1998. Recognized as an atypical and fanciful designer, Bernard Arnault appointed her, creative director. The CEO of LVMH then gave her carte blanche. A freedom of expression and creation that she was able to use as an outlet for her madness, shaking up established codes while keeping in mind the themes dear to Christian Dior. Flora and fauna merge with Pop Culture, blurring the boundary between the natural and the marvellous, to draw the map of an infinite universe where precious and semi-precious stones sparkle.
She created La D de Dior watch and the famous Mimioui, a solitary diamond mounted on a fine chain known as the world's smallest ring, which has become a timeless timepiece. With Victoire de Castellane, diamonds are forever…and so are jewels.
Rizzoli editions – 135 Euros
Available from 21th april 2020