Innovation certification
Watch Certificate, the forgery-proof digital passport for timepieces
A small revolution in the watchmaking world, the new Watch Certificate™ is a digital system that allows for second-hand buyers and owners alike to make sure of the product's authenticity—all the while also protecting themselves in the process, thanks to a tamper-proof system.

By Kassandre Fradelin, Nicolas Yvon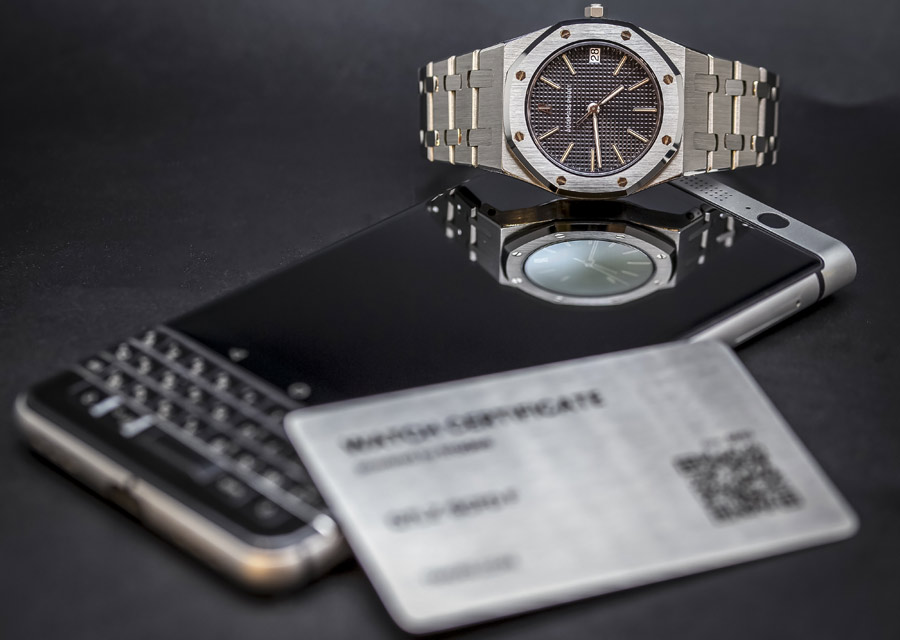 Watch Certificate was created by marketplace Tradeewatches cofounders Marc Ambrus and Guillaume Kuntz. It is an innovative, very effective and easy-to-access service that will soon become an essential and indispensable tool for collectors with a passion for watches. Such a certificate is made impossible to forge by its use of ultra-secure blockchain tech, which serves as a storage and transmission device. Its physical form consists of a small and lightweight steel card that is comparable in size to a credit card. This card has a QR code that, upon scanning by a smartphone, instantly displays the watch's entire history. Everything—from its production to the latest purchase and maintenance receipts—is on full display, including pictures of the instrument. All these features make the Watch Certificate™ a secure means of tracking and an irrefutable authenticity proof. And as such, it is officially recognized as a formal record that will no doubt establish a climate of trust between buyer and seller.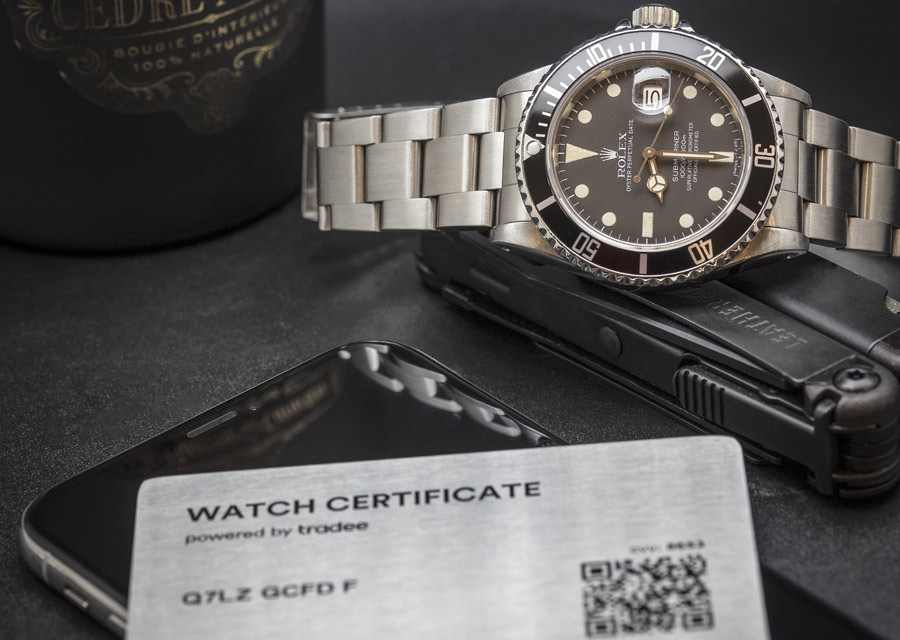 A dual expertise is to be conducted before every certificate delivery, one by a professional watchmaker, and the other by an independent expert. Both go through more than forty checkpoints that go from the timepiece's reference to its general condition. A careful and extremely rigorous examination that is necessary in order 'to fight counterfeiting in the watchmaking industry and to build healthy environment that guarantees second-hand watches' authenticity,' in the creators own words.
In a market for second-hand and vintage watches which is riddled with counterfeiters and fraudulent resellers, this new means of certification doubles down and presents a new document that is essential for both owner and insurer. In the eventuality of a robbery, it keeps the watch's serial number and issues a warning in case of unlawful reselling.
The Antiquorum Maison's upcoming auction in the Beau Rivage Hotel in Geneva on June 28th stands for proof of the system's effectiveness, as every single one of the watches on auction there will be accompanied by its infamous Tradeewatches ID card. Last but not least piece of info: the system will soon offer an insurance service against breakage and theft at an advantageous rate.
Price range starts at 99 Euros. Certificate ready within 72 hours, delivered within 48 hours.