STAGE DOOR
Anna Hu at the Musée des Arts Décoratifs in Paris
The fame of Anna Hu has no border. Renowned for her exuberant jewellery creations, this talented artist makes her entrance at the Musée des Arts Décoratifs in Paris, with a hand jewel as precious as enchanting.

By Nathalie Koelsch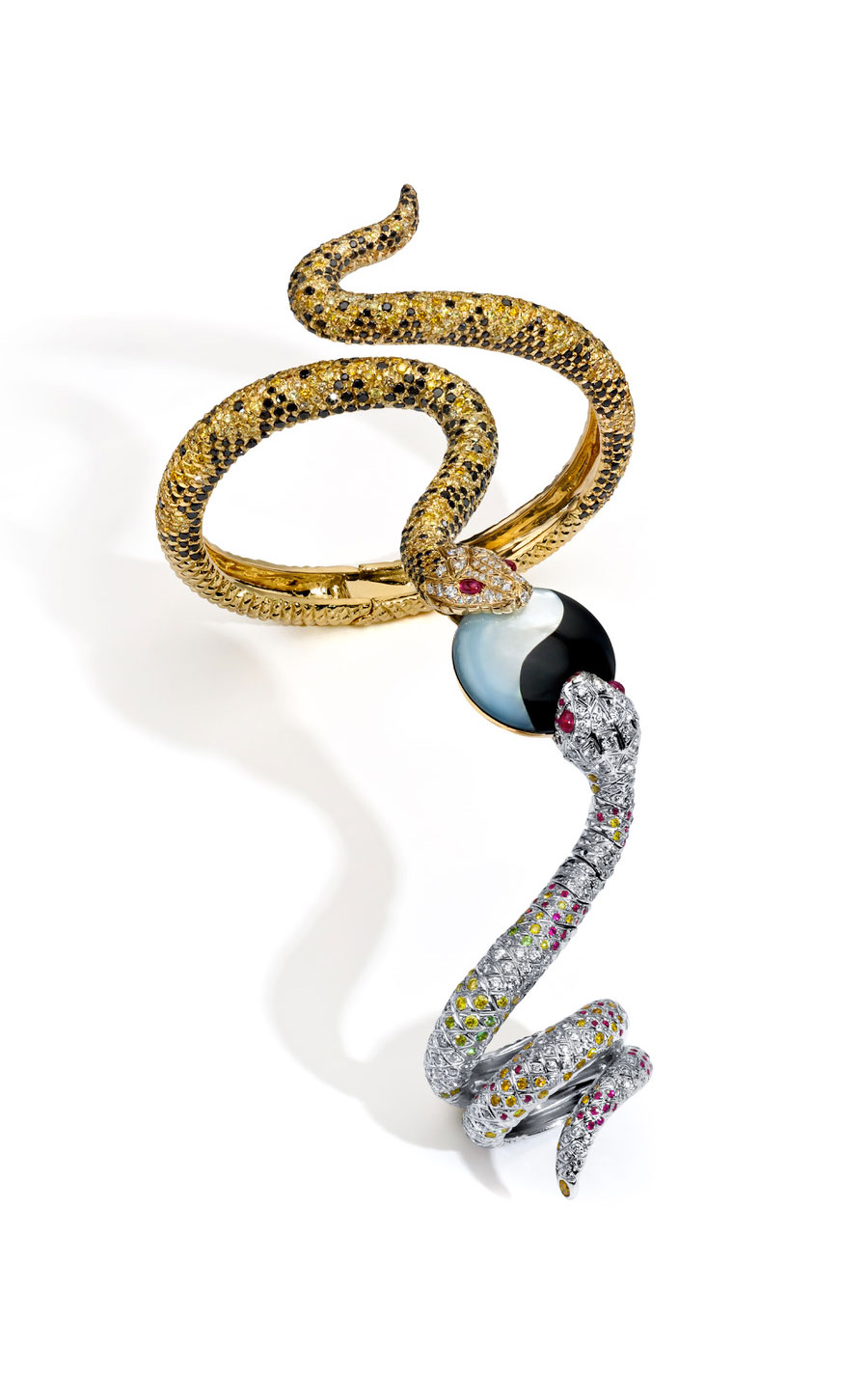 After fifteen years of career in jewellery, records in auctions and a presence to the State Historical Museum of the Kremlin, Anna Hu keeps having faith her luck will hold and makes an entrance at the Musée des Arts Décoratifs in Paris thanks to the Cindy Sherman's donation.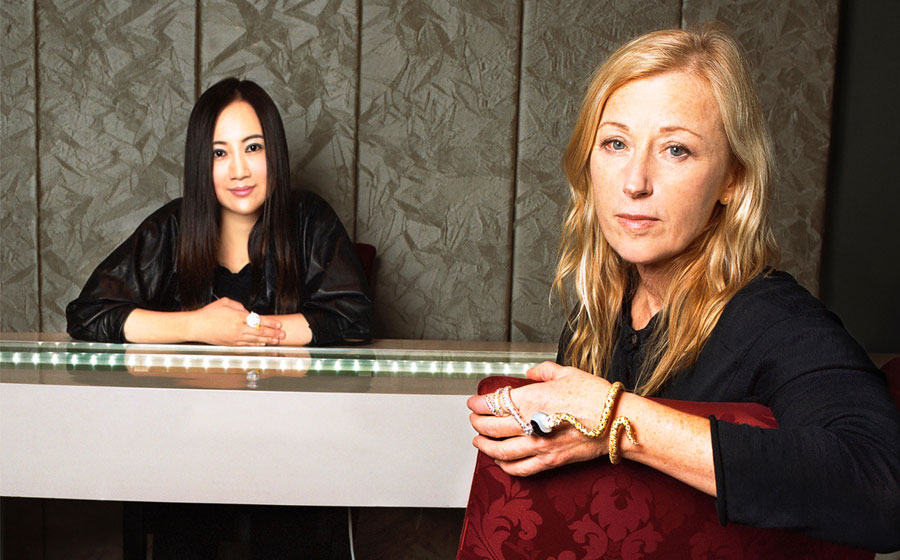 Created in 2010, after a special order from the photograph, the « Yin Yang Hand Ornament » expresses all the Anna Hu's great skill and talent. Elegantly adorned in yellow and white gold, this serpent-shaped hand jewel, set with yellow and black diamonds, with garnets, rubies, sapphires, onyx, and mother-of-pearl, wraps itself voluptuously around the wrist before sliding on the finger.
A very moving donation
This is on a ceremony organised at the Musée des Arts Décoratifs in Paris, that this exceptional piece joined the permanent collections of the museum, in presence of Olivier Gabet, head of the Musée des Arts Décoratifs, and the creator, very emotional in her long white dress.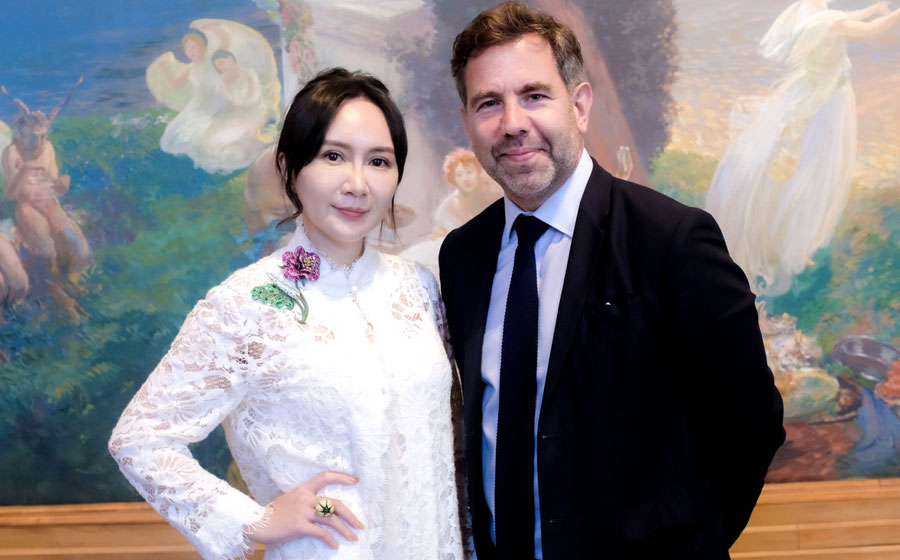 « I met Anna at a charity gala for an arts organisation » remembers Cindy Sherman. « One of the pieces sold to auction should have been made by Anna for the winner. Like one of the members of the organisation wore a jewel made by Anna Hu, I could admire the excellence of her work. Enchanted, I won the auction and met Anna to make a jewel. In the search of a pattern, I said that I loved serpents, what gave birth to the topic. I was fascinated by the complexity and the flexibility of the parts that make it work. Today, I am very happy to make this donation at the Musée des Arts Décoratifs. »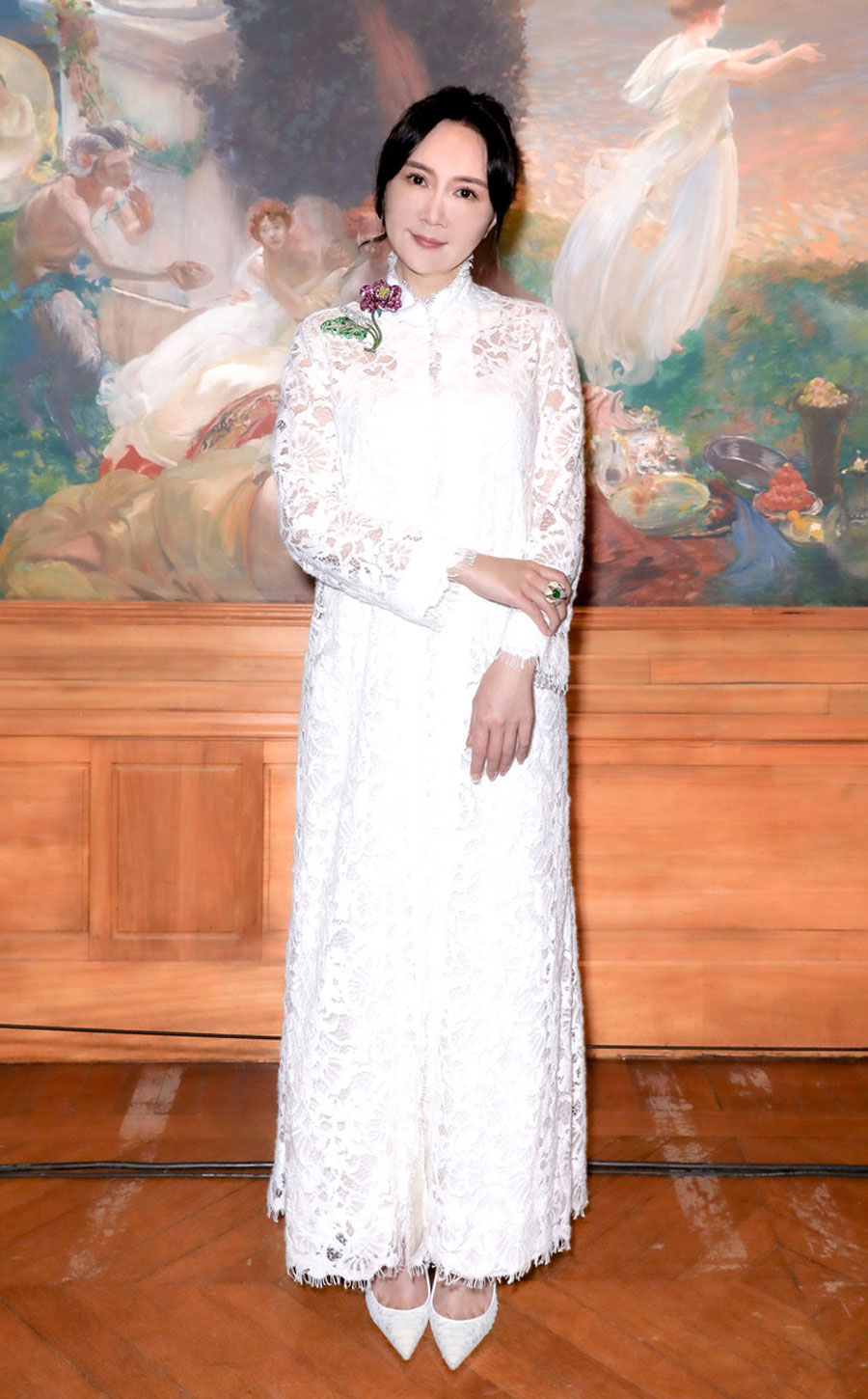 From now on the Anna Hu's creation belongs forever to the modern jewels collection of the Musée des Arts Décoratifs in Paris.
The ceremony occurred in the presence of a few friends, in the very particular atmosphere of the 1900 salon, identifiable by its stylized wood panels in the spirit of Art Nouveau. This event full of emotions illustrates the open-mindedness of a museum sensitive to art, beauty, excellence, and creativity.
Musée des Arts Décoratifs – 107 rue Rivoli, Paris 1er.
Musée des Arts Décoratifs website
Read also: