Haute Joaillerie
The Galons Dior collection
At the beginning of this year, the Haute Joaillerie maisons never cease to amaze us with their collections mixing both traditional savoir-faire and ultra modernity. The Galons Dior line from the eponymous maison is no exception to the rule with these pieces marked by a very organized...disorder. Focus on a few models that have conquered the editors.

By Chloé Redler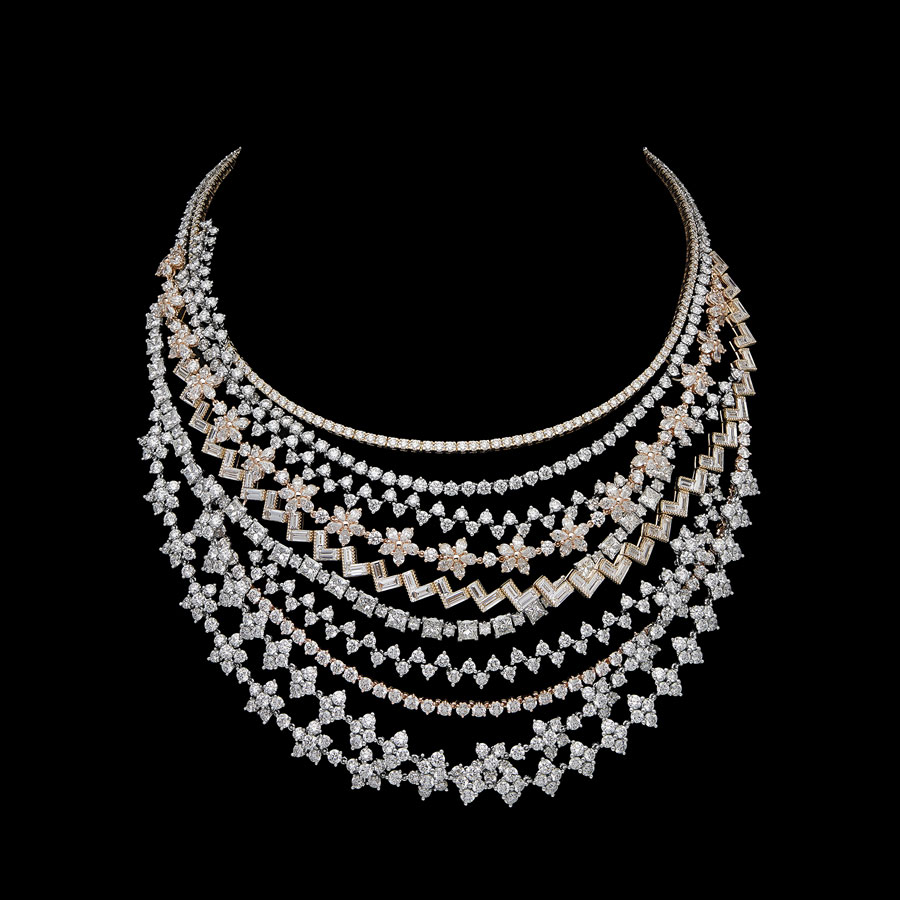 The collections follow but do not resemble with Victoire de Castellane, creative Director of Dior Jewelry. And for good reason, she dazzles us once again with Galons Dior, the Haute Joaillerie line that we had the privilege to discover recently. Inspired by couture as Christian Dior conceived it, Galons Dior explodes with modernity. It is a true reinterpretation of the galons, these decorative ribbons with delicate scrolls. With each piece, "oh's", "ah's", and "wow's" are heard in the discreet and intimate salons of the maison. In all, 81 jewels of a stunning beauty of which here are some favourites.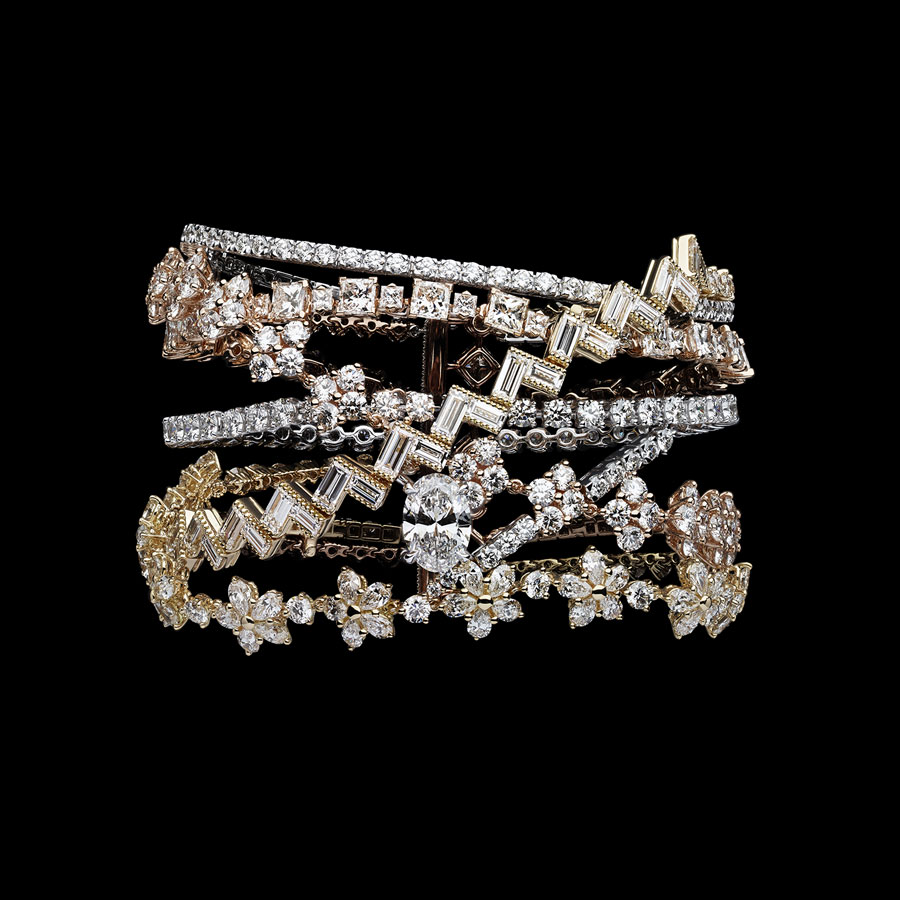 A perfect illustration of "highly organized disorganization" with this cuff bracelet that perfectly blends white gold, rose gold and yellow gold. The combination of these materials provides a striking contrast, enhanced by the brilliance of the diamonds cut in multiple shapes.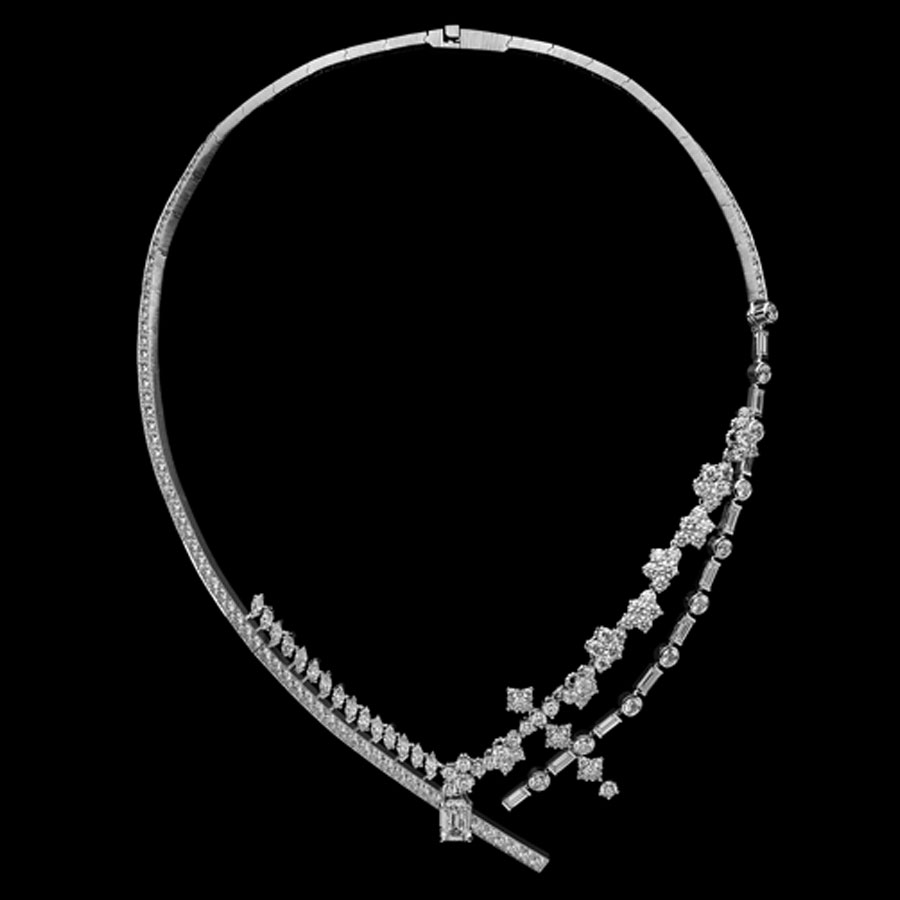 On this white gold necklace, the diamonds form a disorderly structure, creating a sparkling bedlam. Victoire de Castellane has the art to discipline them. Thus the gems tangle, cross and twirl to make us lose our minds.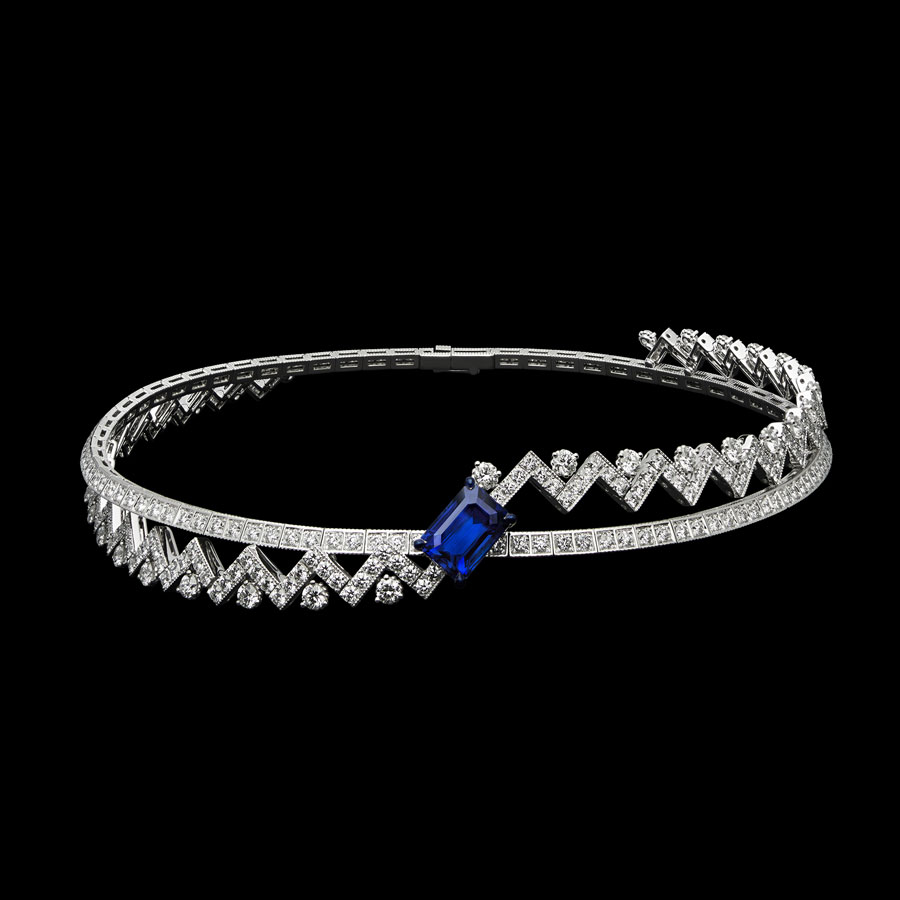 The name of the collection takes on its full meaning with this necklace. Like fragments of ribbons, these diamond galons adorn both sides of the jewel to ensure a perfect and consistent asymmetry. These brilliantly embroidered ornaments in precious metal are forever linked by a splendid deep blue sapphire.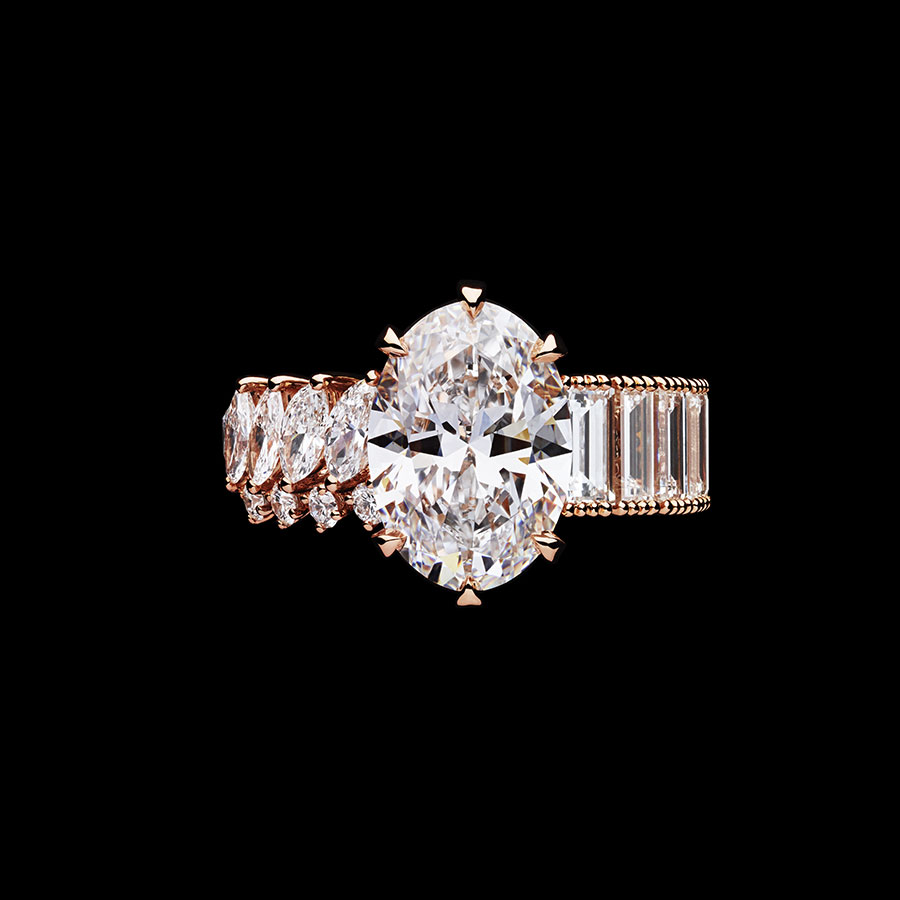 After the furtive glance, you have to look into the piece to detect all the particularities of this ring in rose gold. We must admit that its imposing diamond is highlighted by two rows of stones with three different settings. Indeed very audacious, this model remains both raw and harmonious.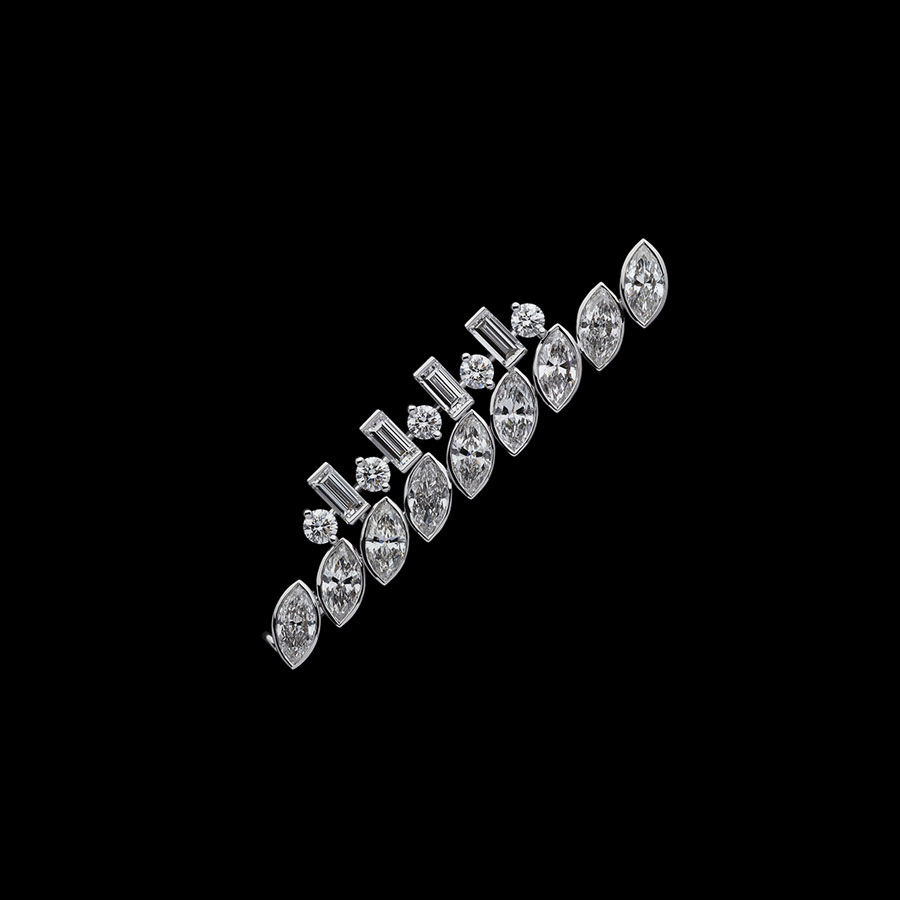 A first in the Haute Joaillerie collection, this white gold brooch is intended for both men and women. Worn casually, this miniature jeweled lace will magnify a perfectly tailored elegant suit or illuminate a winter coat.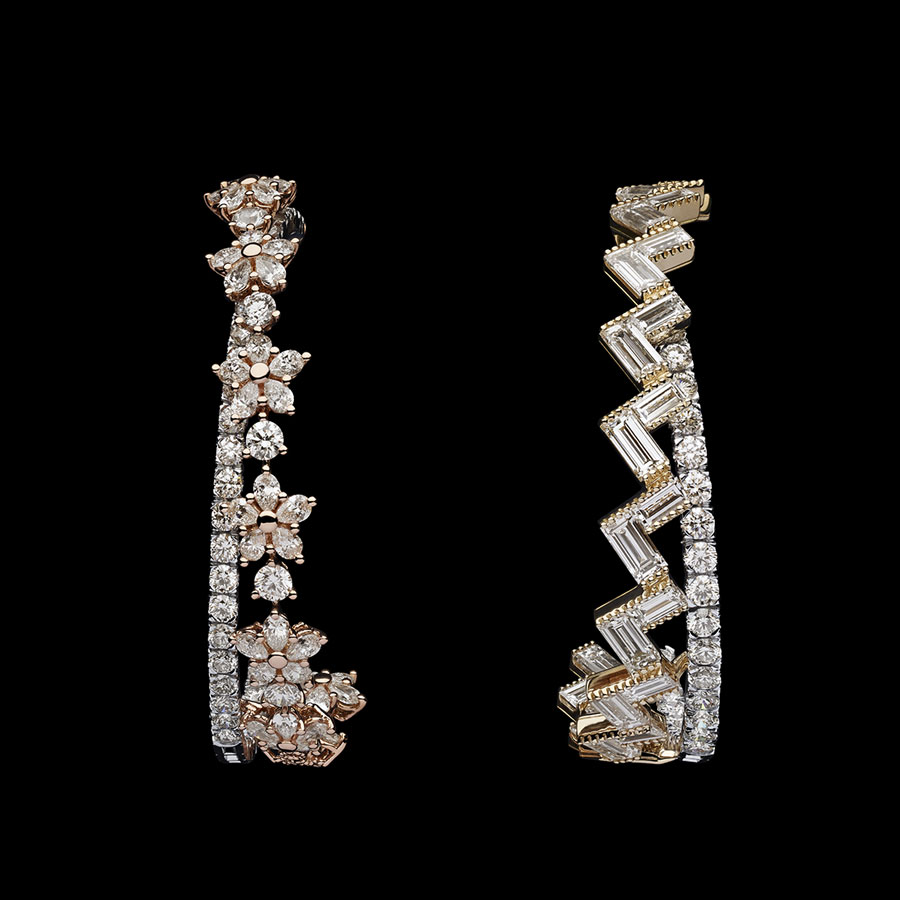 Highlight of this brief presentation, these earrings are different in every way but balance each other. Indeed, these creoles – an original and atypical shape in Haute Joaillerie – seem to have been cut by a couturier's scissors, so much so that the galons are shaped with great dexterity. But sprinkled with the creative madness of Victoire de Castellane, they express themselves freely.
Read also :