Floral art
Rose Dior Couture
Dear to Christian Dior, the rose has always been a part of his creations. Today, this floral tradition is still carried by Victoire de Castellane, Dior Joaillerie's Creative Director. After Bois de Rose, Rose Dior Bagatelle and Rose Dior Pré Catelan, it is time for Rose Dior Couture to appear among the jewellery collections.

By Chloé Redler
The Rose Dior Couture is ready to bloom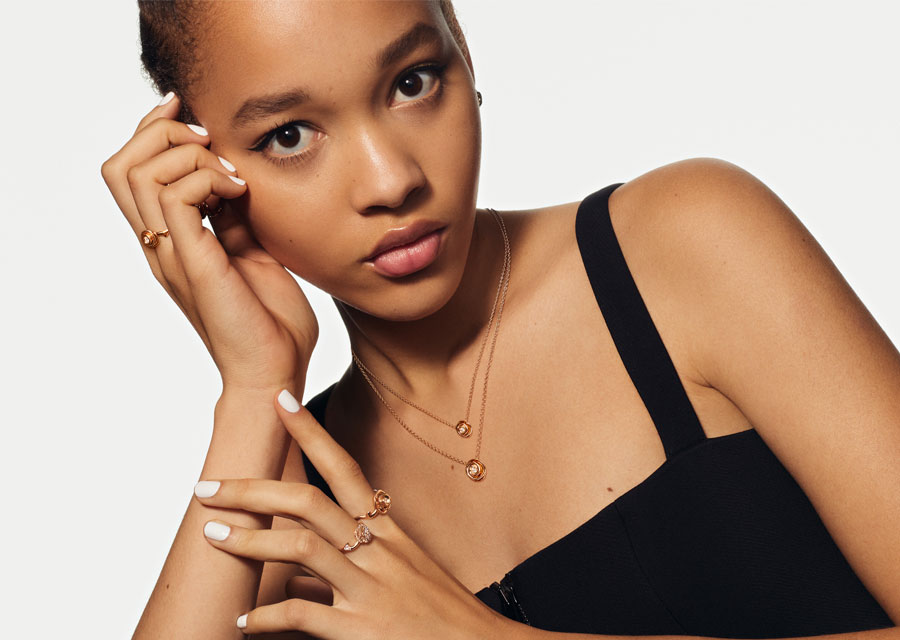 Printed, embroidered, or worn as a pin, regardless of the form, the rose has always adorned Christian Dior's haute couture looks. Indeed, we can found it on a belt accentuating the waistline, on a necklace to illuminate the neckline, or embellishing the entire silhouette. In short, the queen of flowers is everywhere. Victoire de Castellane, Dior Joaillerie's Creative Director is making the brand's precious garden bloom with Bois de Rose, Rose dior Bagatelle and Rose Dior Pré Catelan collections. She reveals now the Rose Dior Couture collection, which is flourishing like a bud ready to bloom.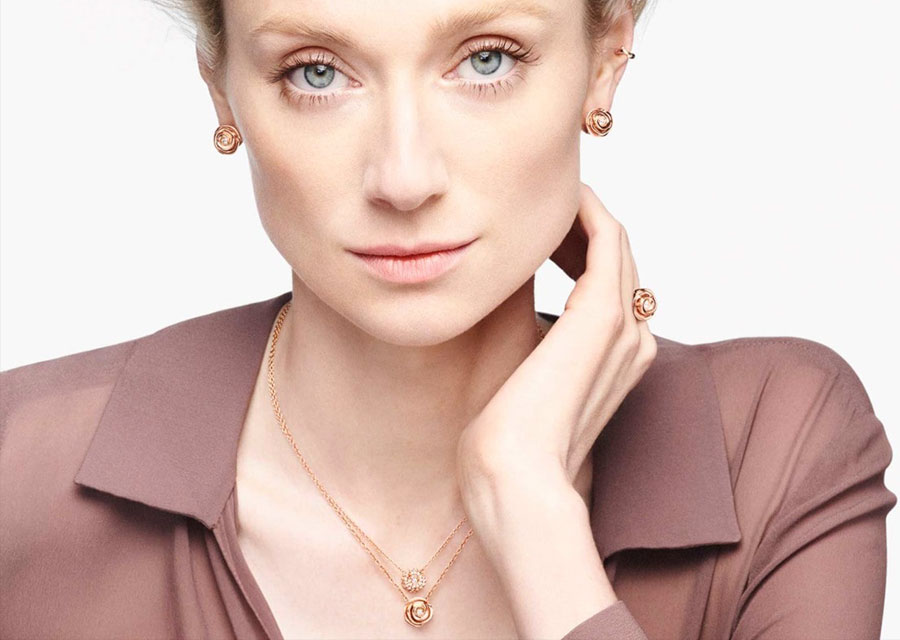 Like a precious bouquet
The stylish pieces from the new line are carefully designed to look like a fabric flower. Besides, they are available as necklaces, earrings or rings, with a small or big flower.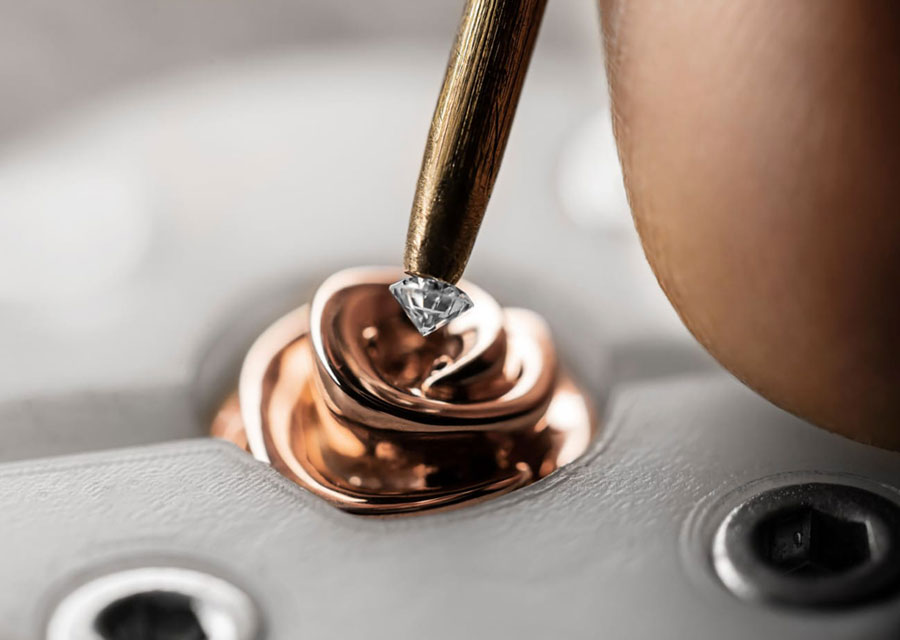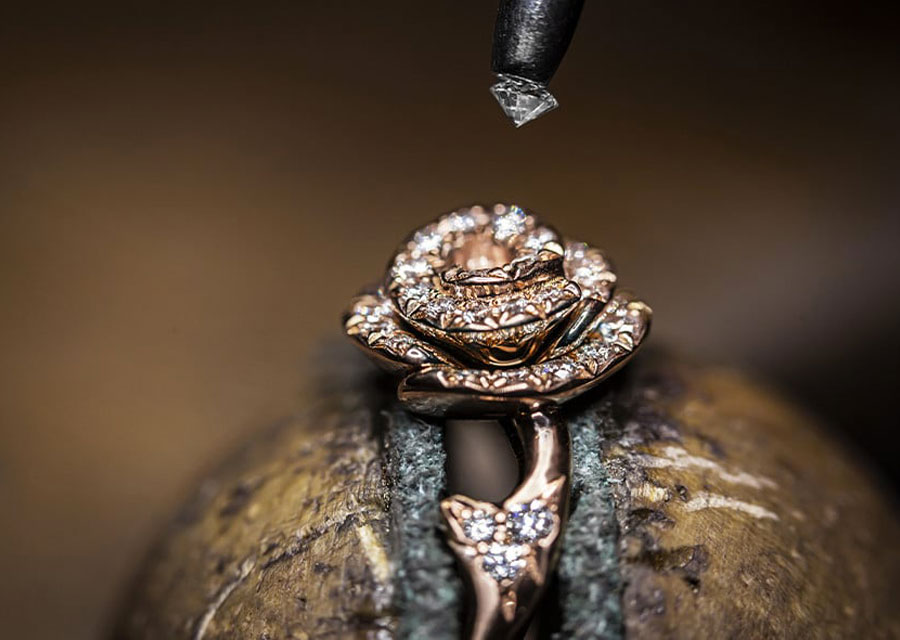 In rose gold set with diamonds, the earrings look just like a rosebud. The rings are magnified by the Bois de Rose aesthetic.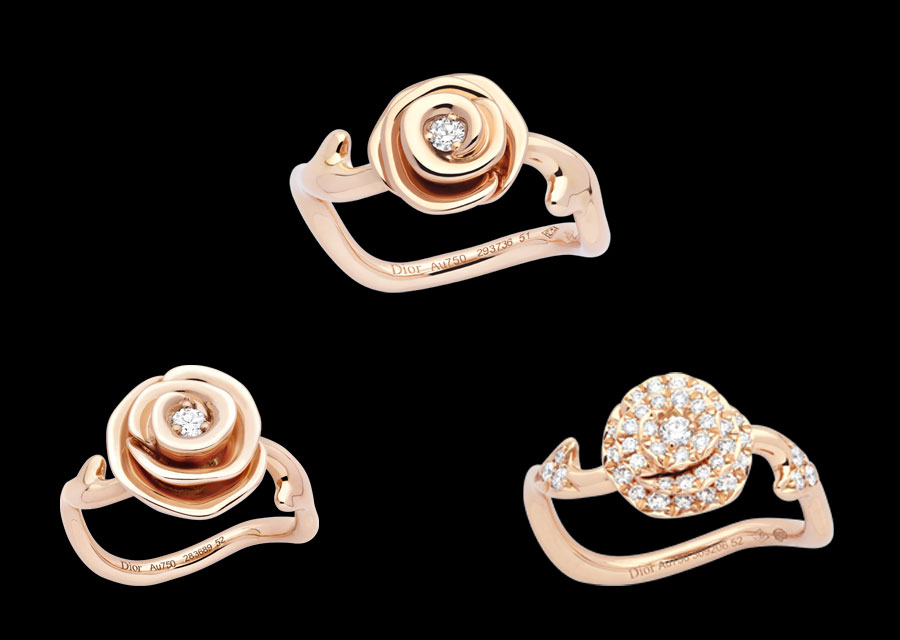 The refined design also adds a touch of timelessness to the silhouette. The pieces can thus be worn in accumulation with Bois de Rose, Rose Dior Bagatelle and Rose Dior Pré Catelan lines, for a perfect mix-and-match. 
Earrings from € 3,100
Necklaces from € 2,300
Rings from € 2,350
Read also: